In my second installment of budget green beauty finds, I'm sharing my top picks for sunscreen without oxybenzone and octinoxate. Mineral sunscreens are becoming more widely available and it's the time of year where you should be wearing sunscreen on a daily basis, especially when spending a long time outside.
Most mineral sunscreens are made with zinc oxide or titanium oxide as the physical barrier against UVA and UVB rays. These are both clean broad-spectrum options but they sometimes have the unwanted side effect of leaving your skin with a white cast. So I've rounded several affordable options and a few of them won't leave your skin looking pale.

Why You Should Switch to Safer Sunscreen
Mainly for your skin's health and environmental protection! Conventional sunscreen often contains quite a few questionable ingredients which include:
oxybenzone – absorbs through the skin quickly and in high amounts, causes photoallergenic reactions, kills coral reef and has now been banned in several places around the world, endocrine disruptor
octinoxate – has been shown to have hormone-mimicking effects on laboratory animals, detected in mothers' milk samples, also kills coral reef
fragrance – umbrella term used to hide thousands of ingredients so who knows what's really in it
parabens – possibly linked to breast cancer, endocrine disruptor
All of these natural sunscreens listed below are cleaner options than conventional but check the ingredients to look for any ingredients you want to avoid. Some use essential oils or phenoxyethanol and I know some people like to avoid those ingredients. If you want more information on ingredients check out my post on nontoxic skincare.
This post contains affiliate links, meaning at no additional cost to you, I will make a commission if you click through to make a purchase. Please read our disclosure policy for more details.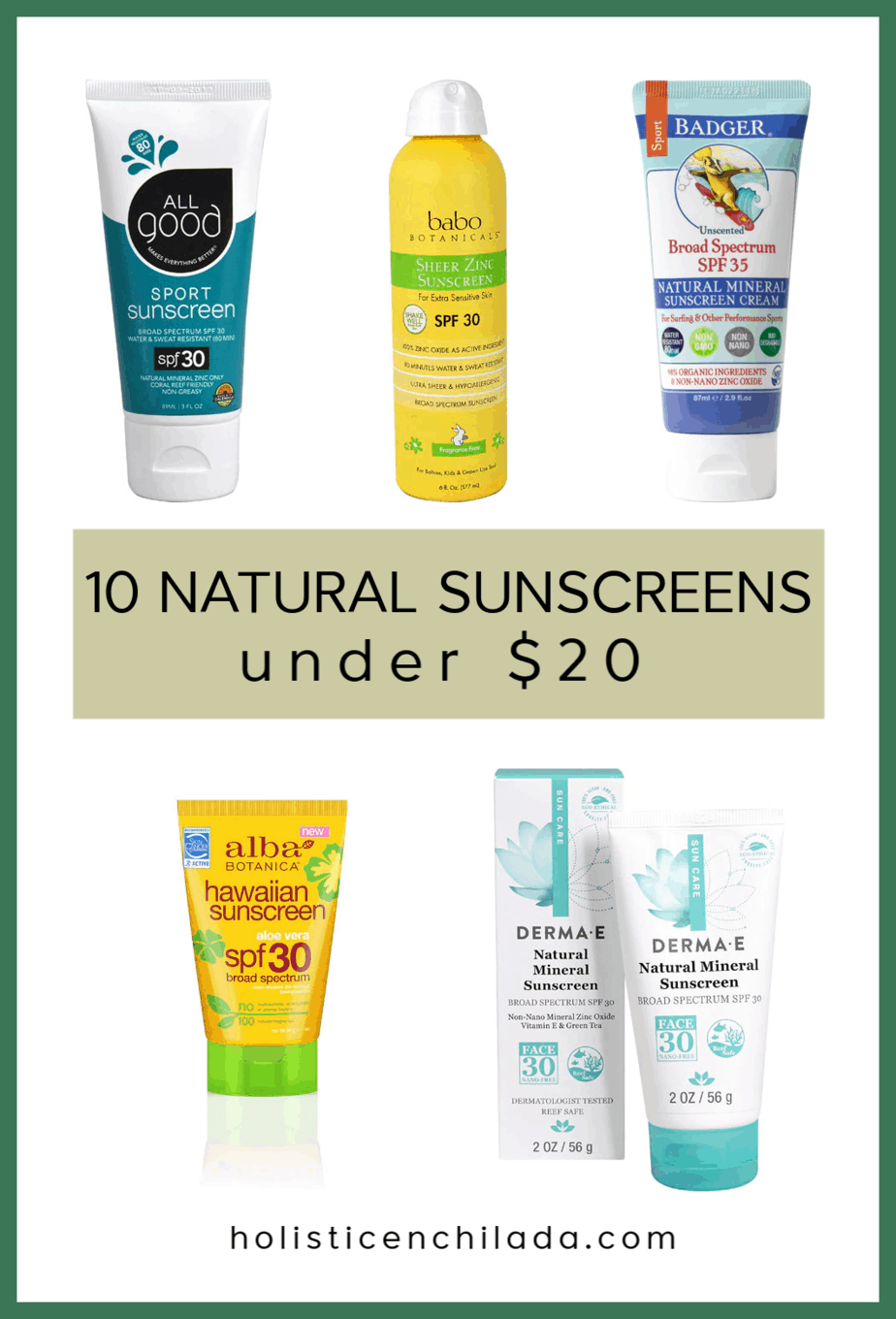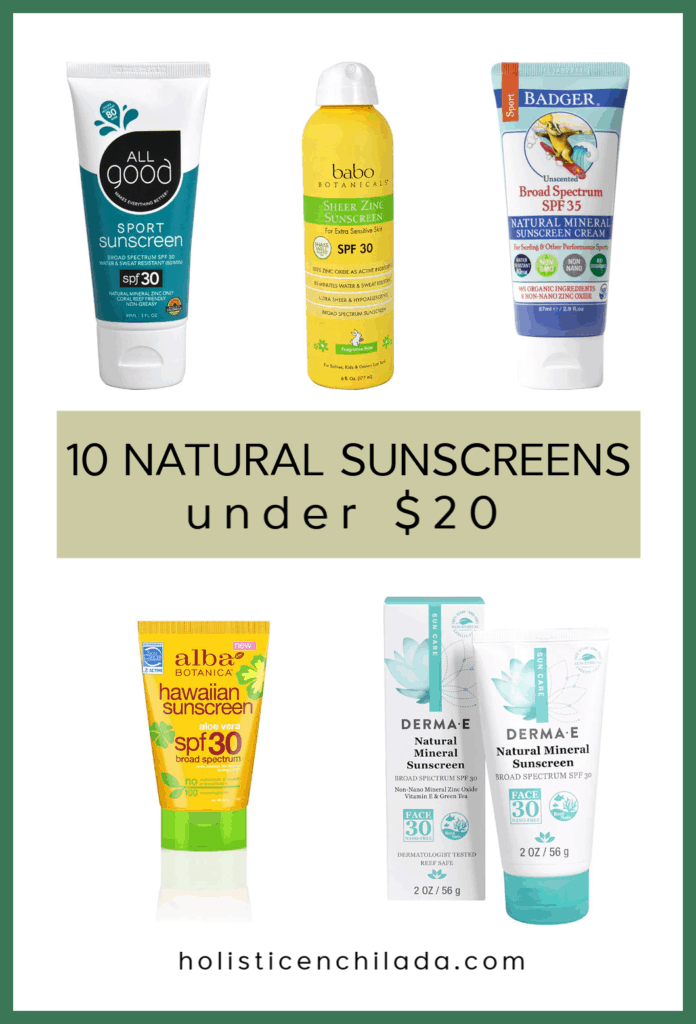 Facial Sunscreen Without Oxybenzone and Octinoxate
BONUS: Blissoma Photonic Light Shifting Solution SPF 25 Broad Spectrum Facial Sunscreen + Moisturizer $52 – no white cast at all with this one and doubles as a primer! I know the price isn't affordable but this is the best mineral facial sunscreen I've tried so I had to include it as a bonus.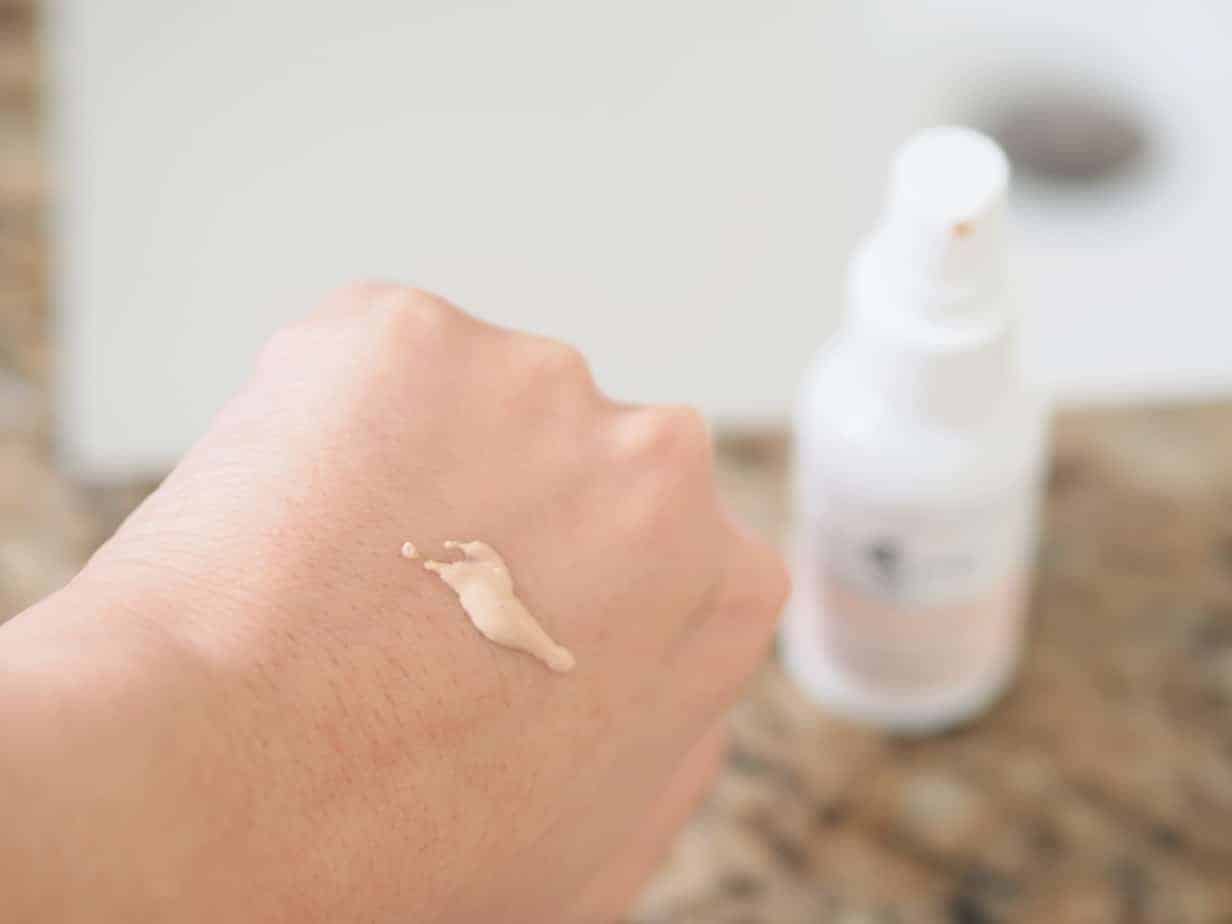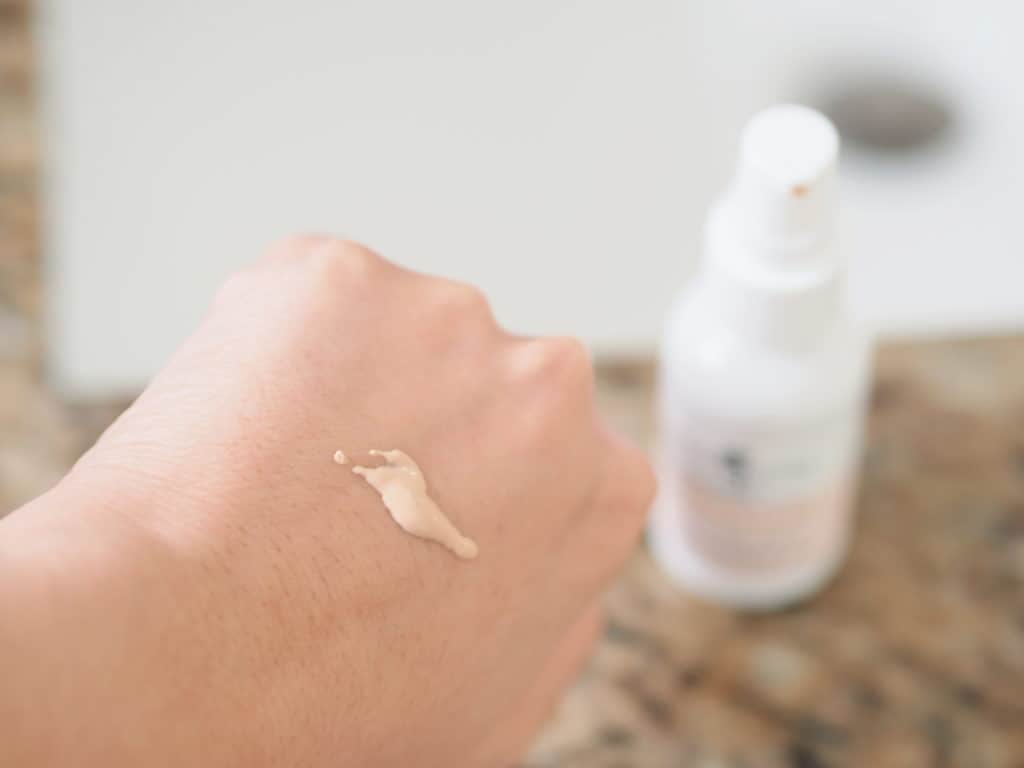 Body Sunscreen Without Oxybenzone and Octinoxate
LOOKING FOR MORE BUDGET NATURAL BEAUTY FINDS?
In addition to reading my posts on affordable clean beauty, be sure to download my Ultimate Guide to Green Beauty On A Budget which is a free 10 page download with everything you need to help you switch over to natural skincare and makeup without breaking the bank. It has information on ingredients, certifications, budget brands and shops, and my favorite products with shoppable links! Click the image below to download your free guide.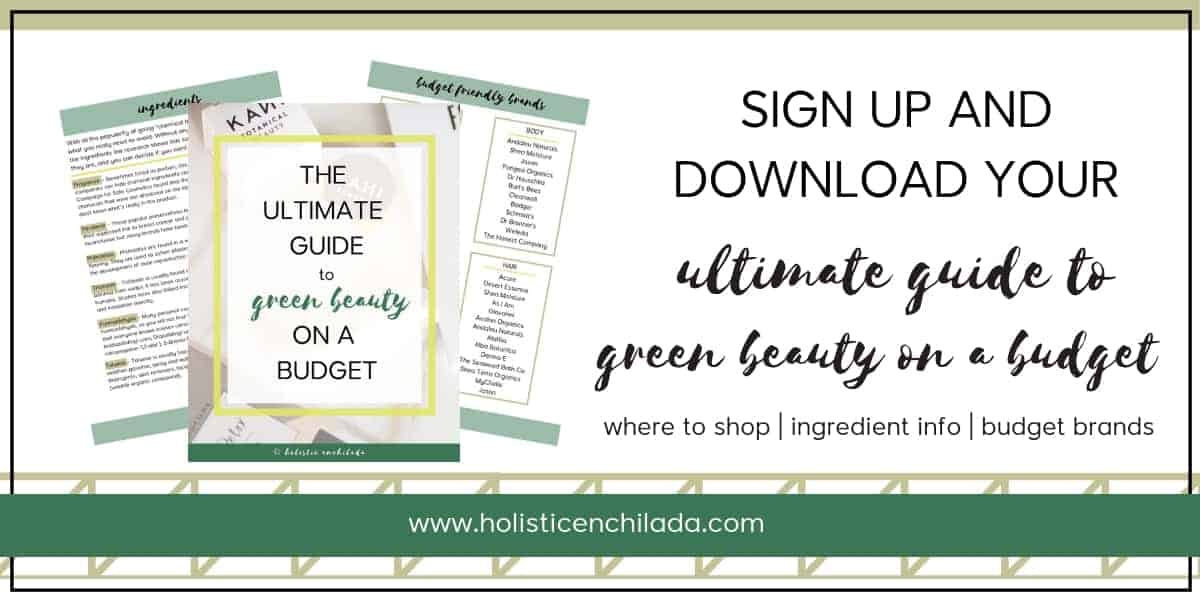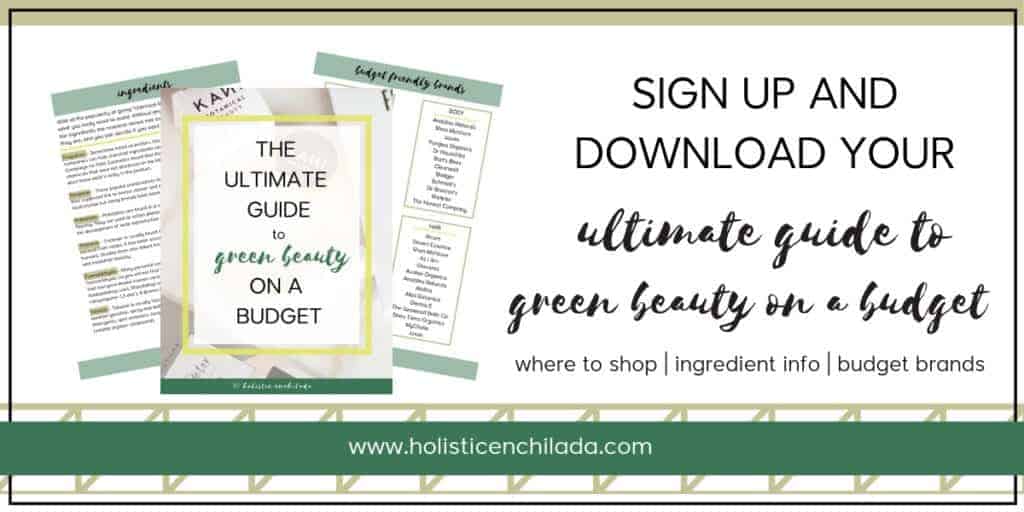 If you found this helpful, please share and pin!