The Best of 2019: Green Makeup Favs
This post may contain affiliate links, and I will earn a commission if you purchase through these links. Please read the disclosure policy for more details.
This is the last installation of my favorite clean beauty products of 2019, where I share my picks in makeup. You can check out my other 2 roundups:
This year I tried many more new to me makeup products than skin or hair care and found quite a few new faves, but you'll see a few that were on last year's list too.
Foundation
Kosas Tinted Face Oil – I was so skeptical but I ended up loving this foundation so much that I use it almost every day now. It is so easy and quick to apply and leaves a nice medium coverage semi matte finish with a little dewiness.
Honest Beauty cream concealer – For affordable and clean, this is the best! It can be medium to full coverage and lasts all day.
Pacifica Beauty Alight – This is a great affordable option for full coverage, although it's not as clean as other brands. I was really surprised by the coverage and how well this held up.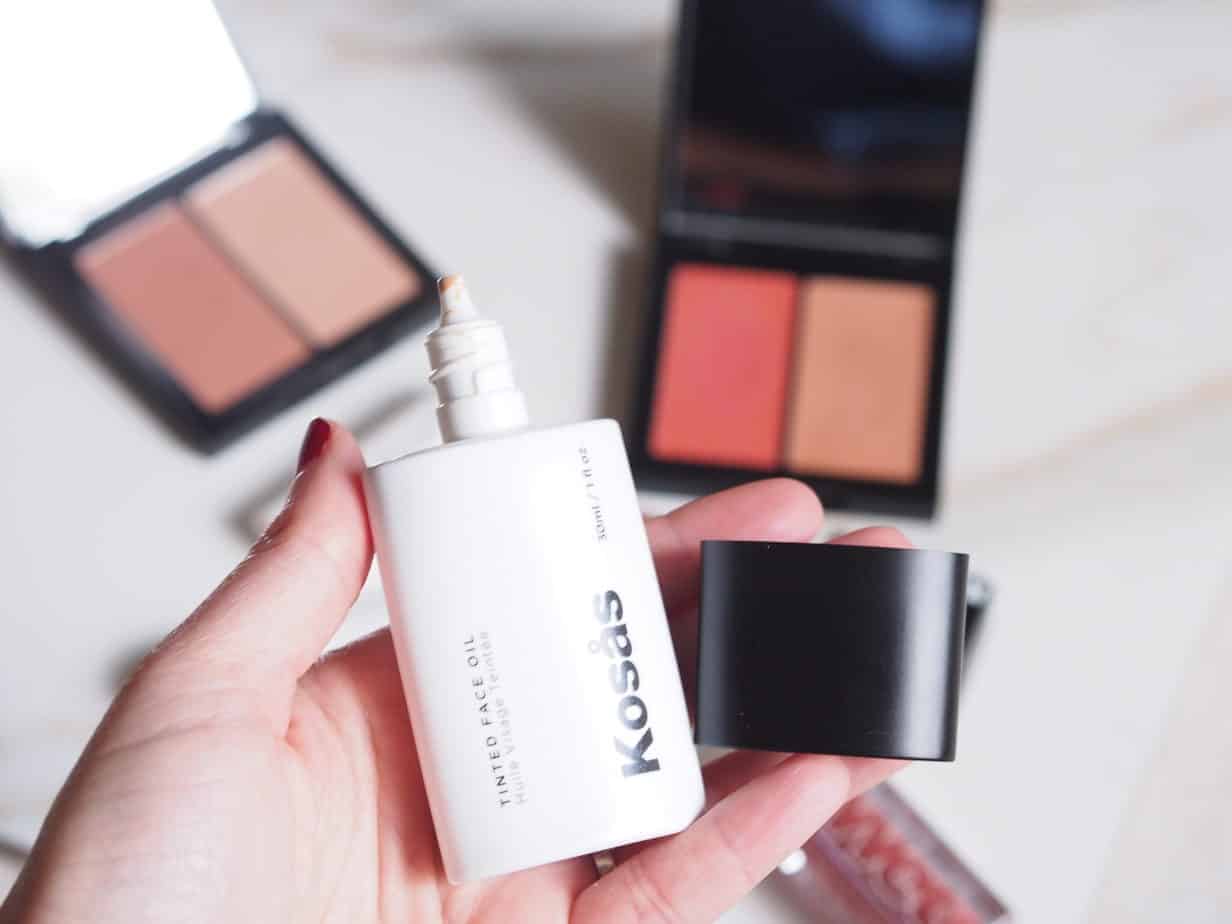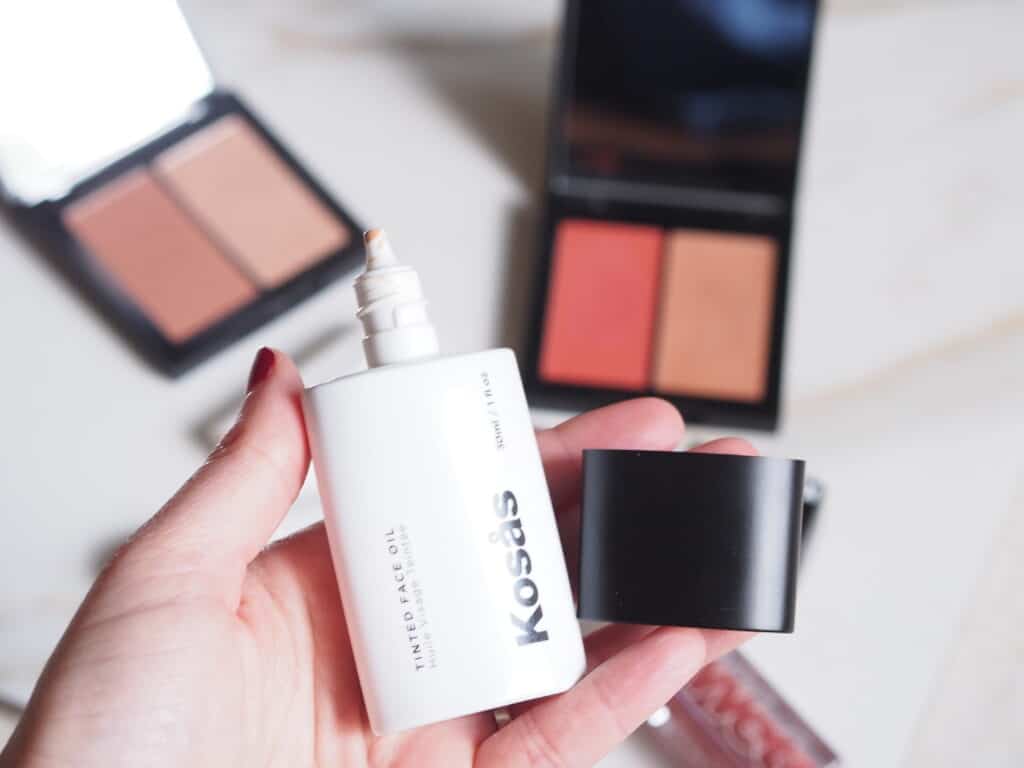 Concealer
Hynt Beauty Duet Perfecting Concealer – Still my favorite cream concealer! It covers everything and you don't need much.
Pacifica Liquid Cover- For a more affordable option, this is a great full coverage option. Again, it's not as clean as other brands.
Cheeks
Kosas Light & Color palettes – I love these and you can see my full review here. These are a blush/bronzer and highlight duo and come in pressed powder or cream versions. Amazing ingredients and flattering shades.
HAN multistick – I love how I can create a full look using this one stick. I use it as eyeshadow, blush, and lipstick. It's great to use in a pinch and lasts a long time on the cheeks and eyes, but not as long on the lips.
Burt's Bees pressed powder blush – The pigmentation in this really surprised me. I lightly tap my brush on this and apply it. That's all you need. Super affordable too!
Honest Beauty Cream Blush – Honest Beauty is killing it with their makeup. Their cream blushes are highly pigmented and last all day.
K Voss Bronzing Potion – This stuff is so amazing. It's a lotion style bronzer but it looks so natural and it's so flattering. It's definitely my favorite bronzer.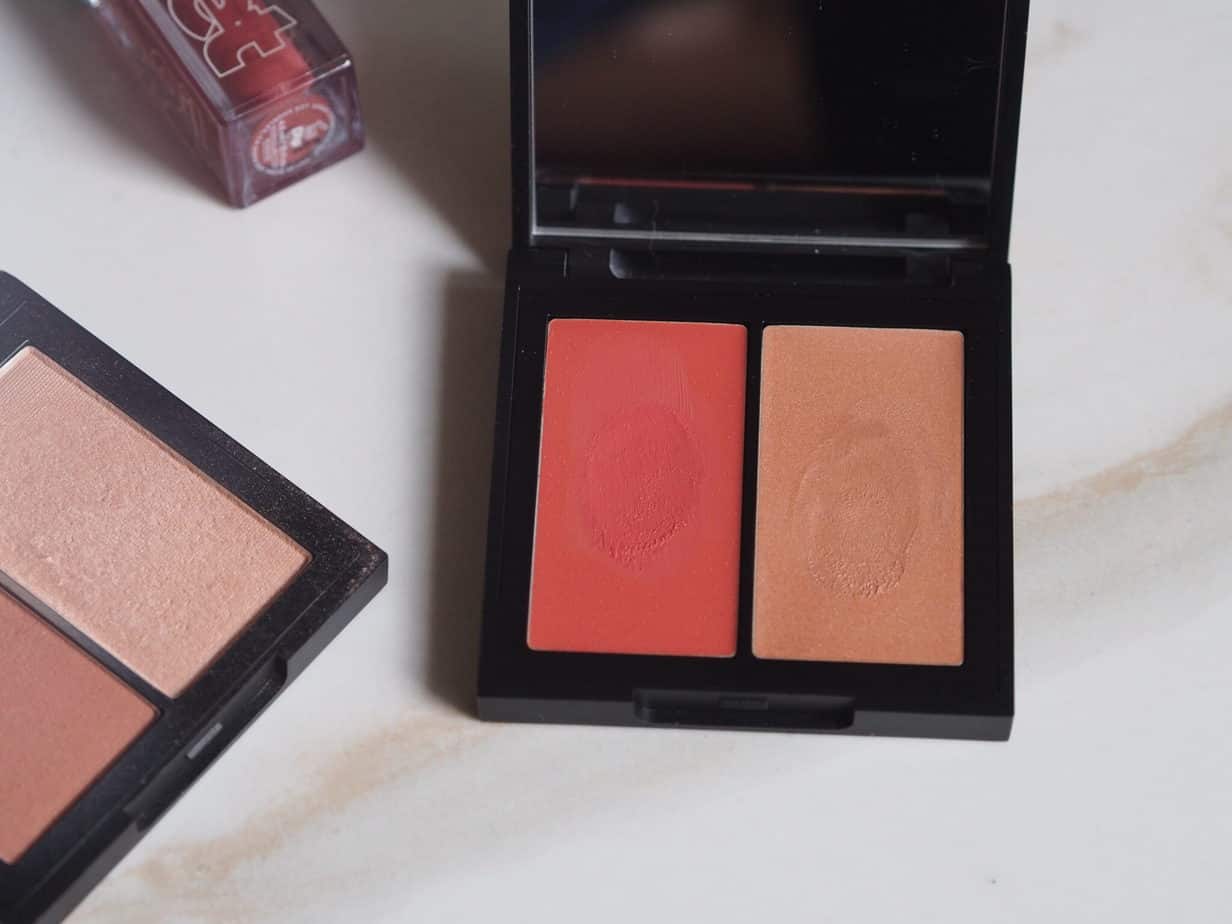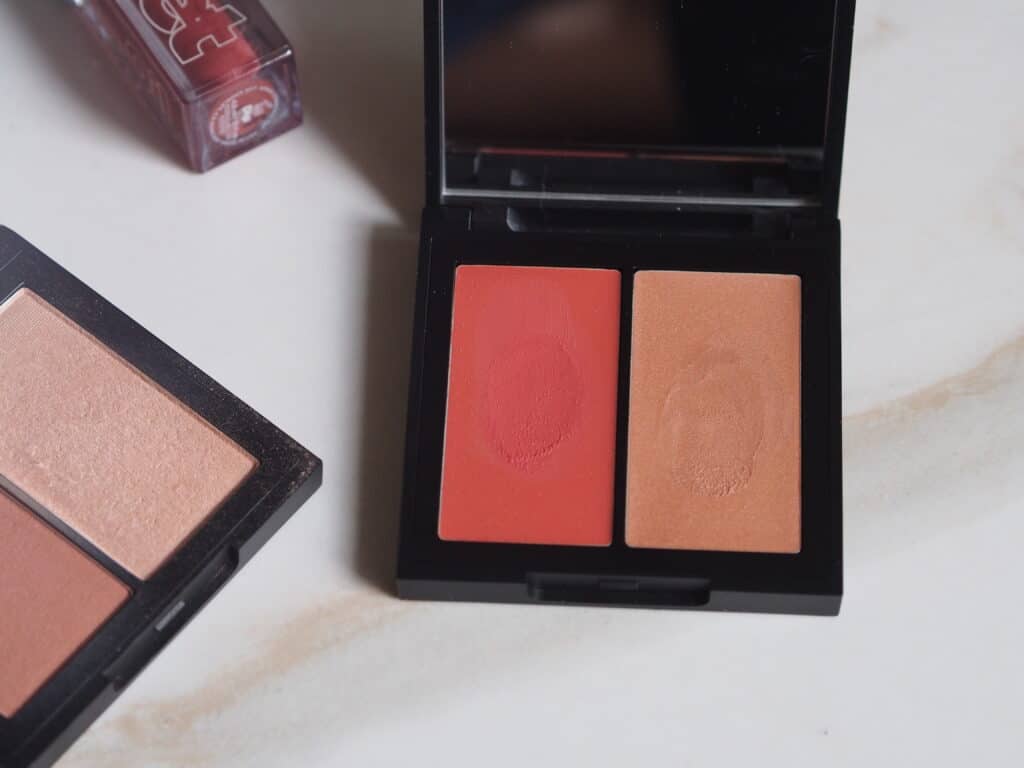 Lippies
Honest Beauty Liquid Lipstick – Another great product from Honest beauty! I love these for their amazing pigmentation, hydration, and how they hold up. They won't last all day but for a clean lipstick there is minimal reapplication and it's semi matte too!
Kosas Wet Lip Oil – I love this so much I use it almost daily. The shade Dip is so flattering and goes with everything. It's hydrating, non sticky, and not too shiny.
Clove + Hallow Lip Velvet – This is the cleanest "lip stain" you will find. I even have a hard time washing it off at the end of the day.
Henne Organics Tinted Lip Balm – I have this in Coral and it's such a flattering share that I wear it all the time. I love effortless, natural looking lips so tinted lip balms are my favorite. This one is nice and creamy and has good pigmentation.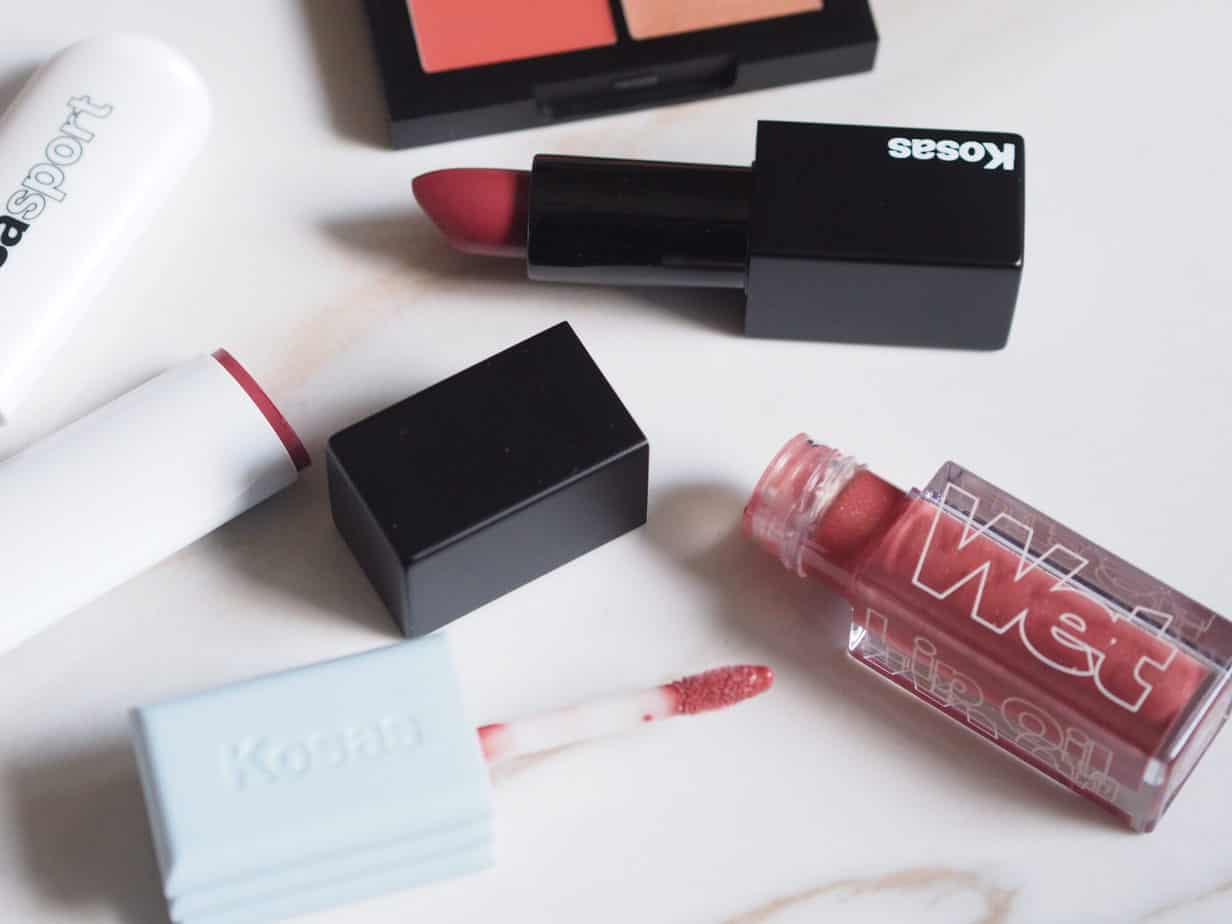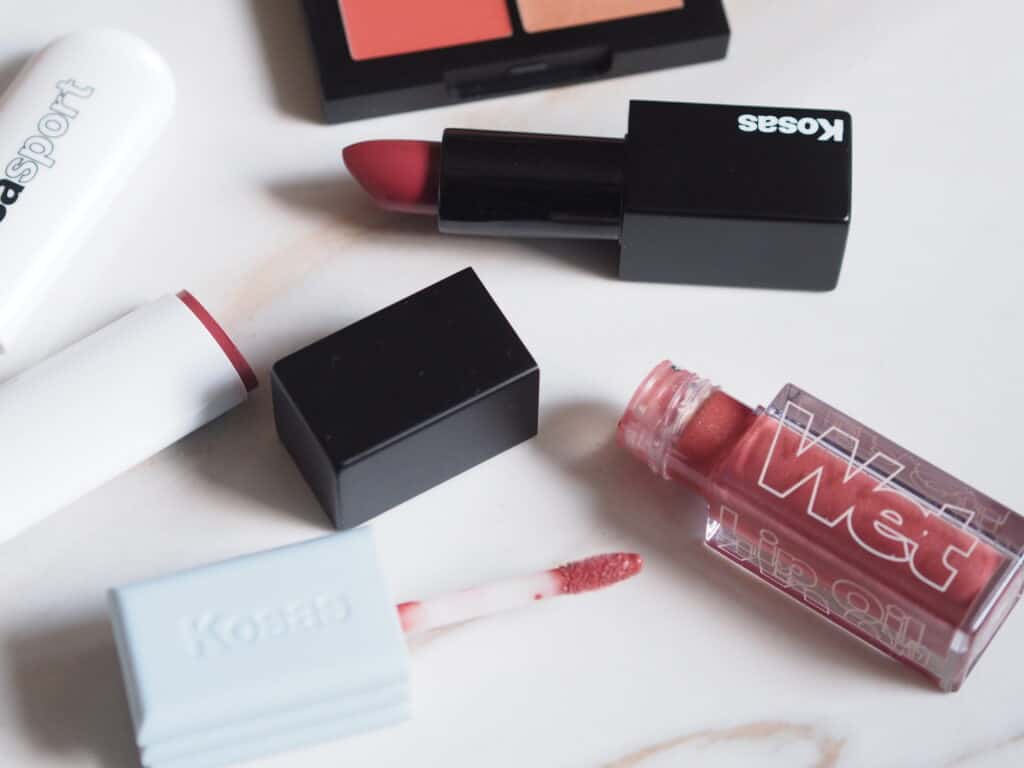 Eyes
Kosas 10 Second Eyeshadow – This liquid eyeshadow blends so easily and has a beautiful finish. You can layer it for more intense color or just use a dab and blend it out for a more natural look. Best part is no creasing!
Honest Beauty eyeshadow palette – I love this palette! It has a variety of shades to create different looks, from natural to more intense. The colors are highly pigmented and blend well.
Josephine Cosmetics waterproof eyeliner – Ok so I was totally new to liquid eyeliner but I have a history of struggling with eyeliner transferring to my brow bone area since I have hooded eyes. But this stuff actually stays put! And with some practice, I got pretty good at the winged liner look 🙂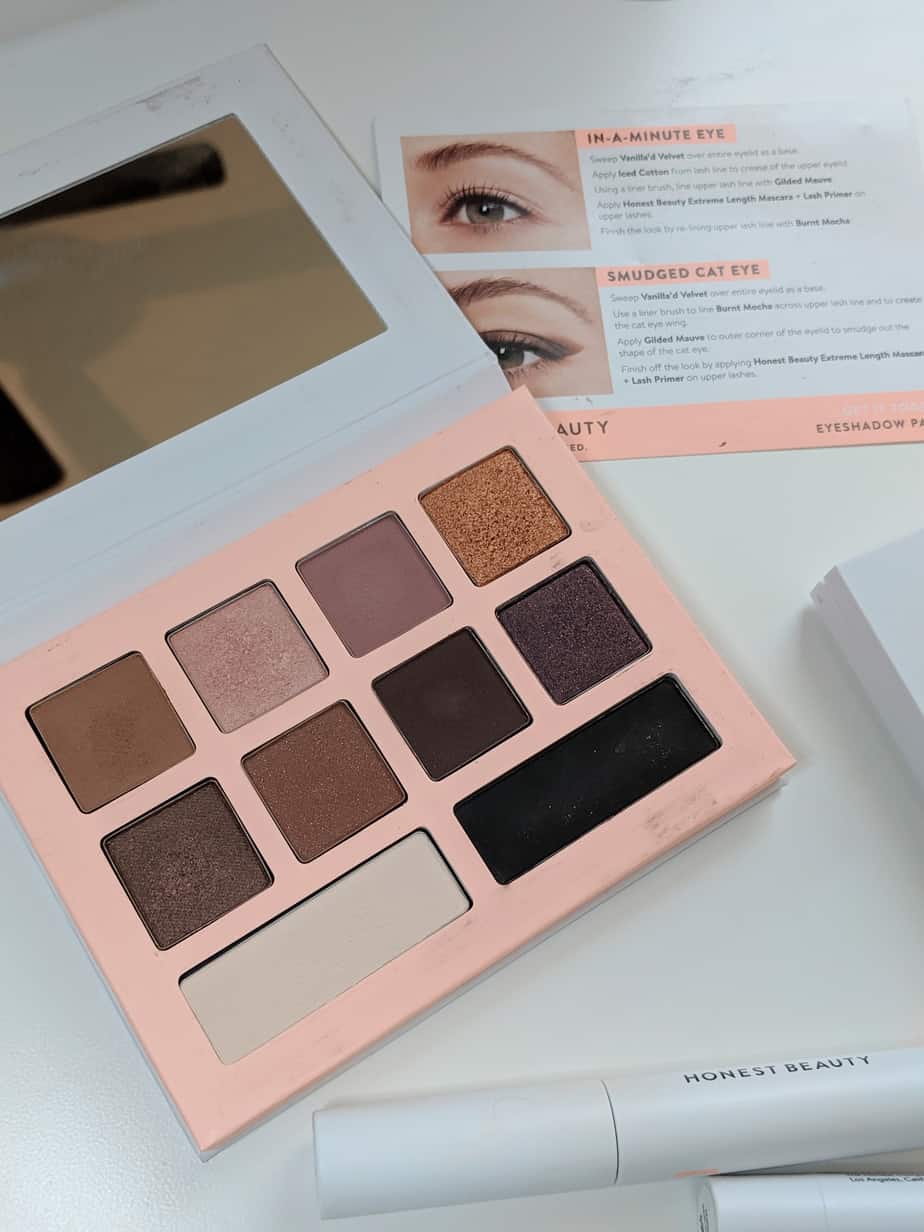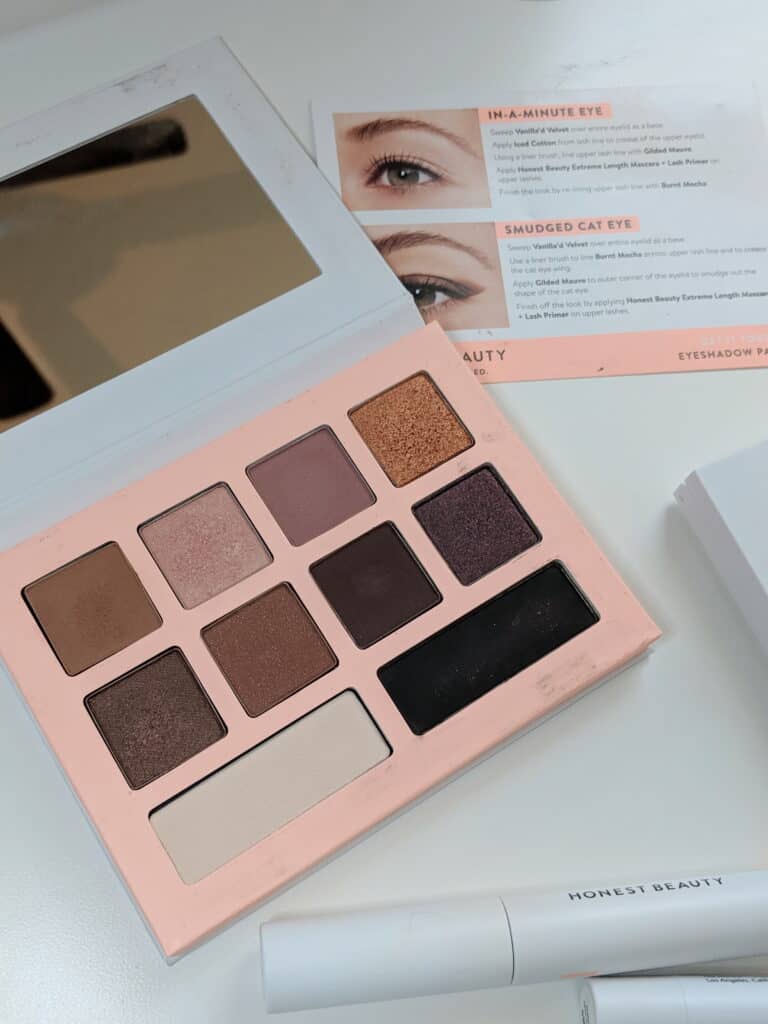 Mascara
Honest Beauty mascara – This is my top pick for dramatic lashes. No other mascaras give me as much volume and length as this one, by far! It has a primer on one end and the mascara on the other. It's also one of the most affordable green beauty mascaras.
Hynt Beauty Nocturne Mascara – My OG mascara! This one gives a more natural full and fluffy look. Just enough drama for every day but not as much as the Honest Beauty.
ILIA Limitless Lash mascara – This one gives incredible length and definition. It has a unique wand that separates each lash and adds lots of length.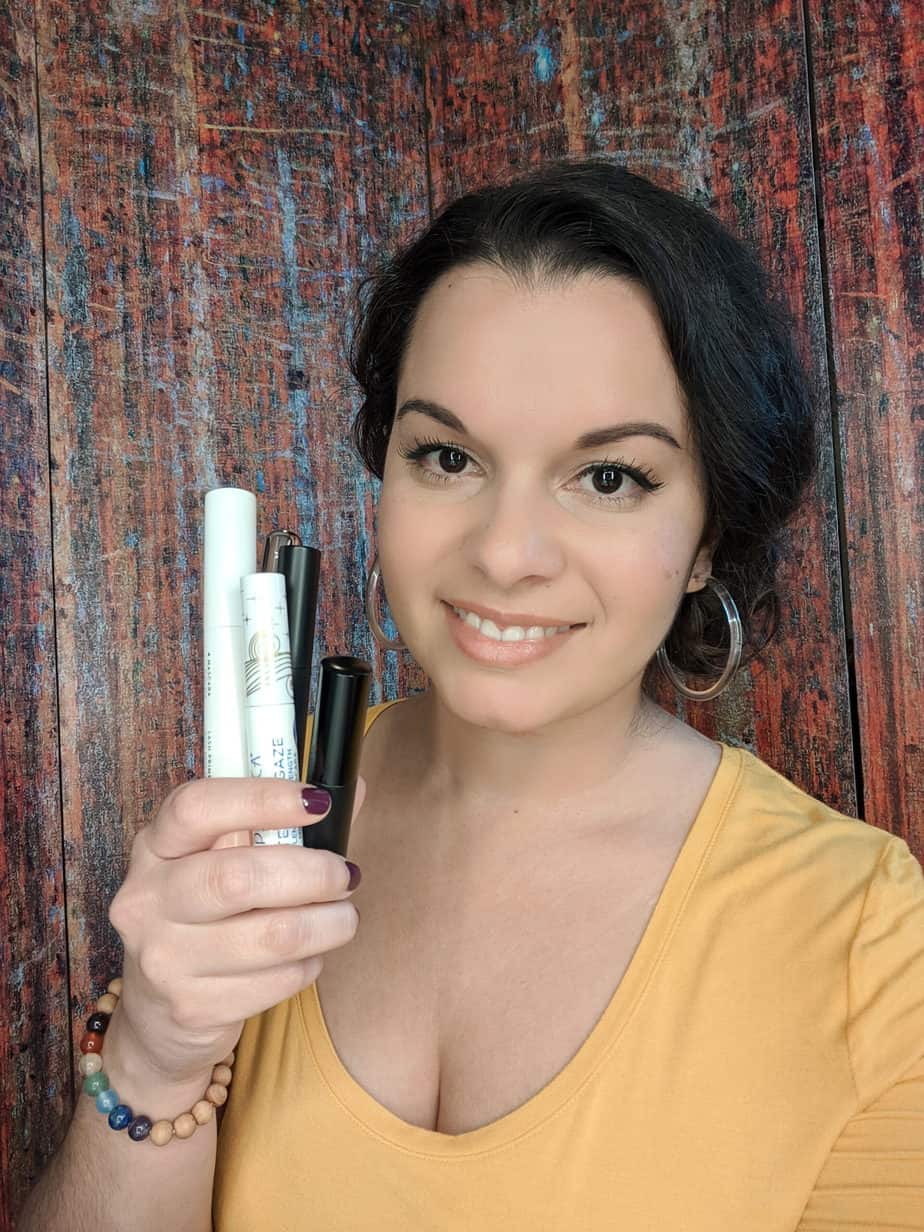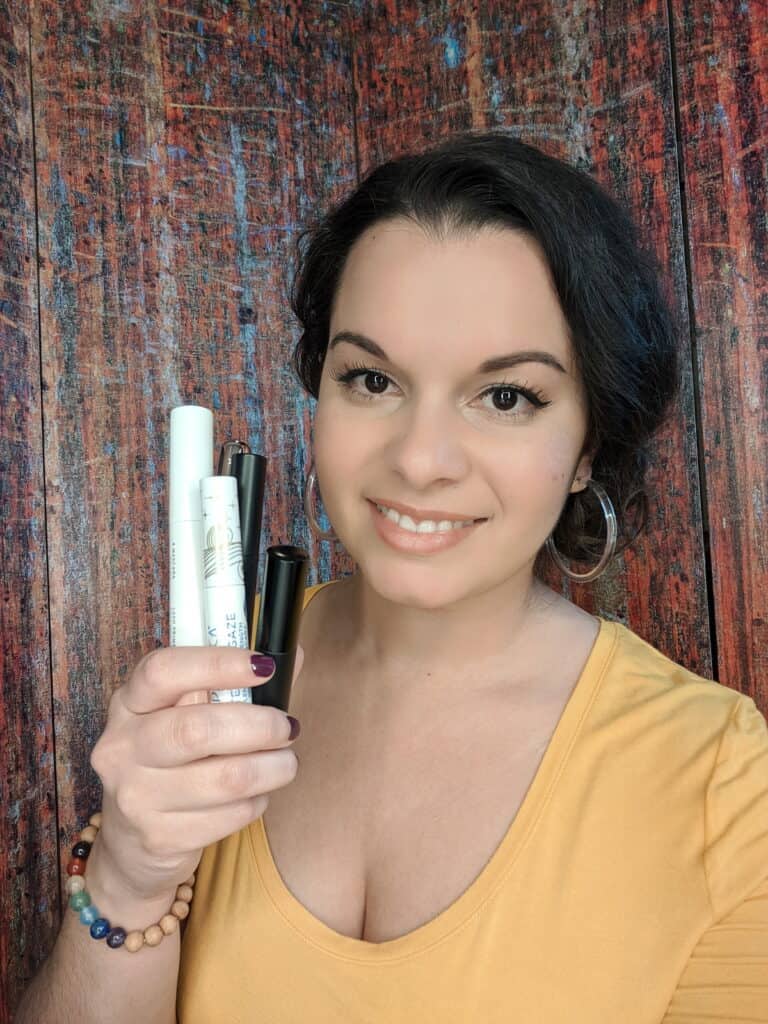 Brows
Glossier Boy Brow – I cannot believe I waited so long to try this product. It gives me the fullest most natural looking brows.
ELF Cosmetics Instant Lift brow pencil – I grabbed this one time out of desperation when I was on vacation in Miami and had left all my makeup behind. It was only $2 and actually has clean ingredients. I like that it has a spoolie brush on one end.
BellaPierre Twist Up brow pencil – This is my favorite pencil. It looks natural and this pencil lasts a long time. This one also has a spoolie brush on one end.
I hope you enjoyed my 2019 favorite makeup products roundup. For more clean beauty, check out my other popular posts:
LOOKING FOR BUDGET NATURAL BEAUTY PRODUCTS?
In addition to reading my posts on affordable clean beauty, be sure to join my email list to access my clean beauty shopping guides and more in my freebies library!
Want to remember this? Save My Favorite Clean Makeup Products of 2019 to your favorite Pinterest board!