Clean Beauty Picks: A'del Brand
This post may contain affiliate links, and I will earn a commission if you purchase through these links. Please read the disclosure policy for more details.
You're probably thinking, "Why are you reviewing a luxury skincare line when your blog is about affordability?" I considered this for a while before accepting this collaboration, and the reason I decided to do it for several reasons. Taking ingredient quality and product size into consideration with the price makes this much more affordable than it seems.
Yes, the full size is pricey, BUT because it's of such high quality and comes in larger sizes than you would normally find in clean beauty, it will last you 6 months or longer and it replaces several products. In fact, it's cheaper than buying a $12 cleanser, $14 toner, and $30 moisturizer 3-4 times a year along with an eye cream, acne treatment, night cream, etc. You also don't have to buy the whole set as they do sell the products individually.
A'del Natural Cosmetics is a holistic and clean cosmetics and skincare brand. They are a family business and they hand make all their products in the U.S. The founder, Arlene, focuses on using the highest quality ingredients and using as few ingredients as possible. Their ingredients are mostly organic and simple.
Their skincare set is a simple 3 step system: Cleanse, Hydrate, Moisturize.
Step 1: Cleanse
Cleanse is an oil cleanser. The full size is a generous 4 oz container filled with beautiful cold pressed oils that melt the makeup and dirt off your face. I was immediately impressed by the quality of the oil. It has a strong, fresh odor from the natural oils and a deep green color. From working with plant oils in the past, I can tell when an oil has been processed as it loses its odor and color. It has a very earthy scent, mostly from the castor oil, and is pretty thick.
If you have oily or acne prone skin, you might be thinking how terrible it would be to use oil on your face. But that simply isn't true. The fear of oil comes from false marketing claims by companies trying to sell their oil-free products. The oil cleansing method is actually a great way to get clear, balanced skin. You just have to use the right kind of oils, that won't clog pores or cause acne. This oil cleanser has been formulated with that in mind, and, in fact, I have seen many times people with severe acne improve their skin by oil cleansing. So don't count this out without considering that. I will say that I have dry, sensitive, acne prone skin. I have to be careful with what I put on my skin because of acne, but it's not severe. This product kept my skin clear.
I started using Cleanse at night as my night time cleanser but switched to the morning as I just preferred it that way. To use it, I put 3 pumps in my palms, rub my hands together, and apply it in circular motions around my face and neck. After a minute or so, I add another pump to massage off my eye makeup 9when using it at night). While doing this, I usually have the hot water running on a washcloth so it's ready when I'm done massaging in the cleanser. I grab the washcloth, squeeze out the water, open it up to cool off just enough so I can apply it to my face. I drape it over my face for a few seconds then I start wiping off the cleanser. I rinse the washcloth and continue wiping until I feel like my face and neck are fully clean and all the oil and makeup has been removed. Your face should not feel oily at all at this point. If it does, rinse and wipe some more. My face always feels fresh and supple at this point.
For reference, after using this 4 ounce bottle for 2 months, I've barely made a dent. This could possibly last me a full year, making it even more affordable than I thought.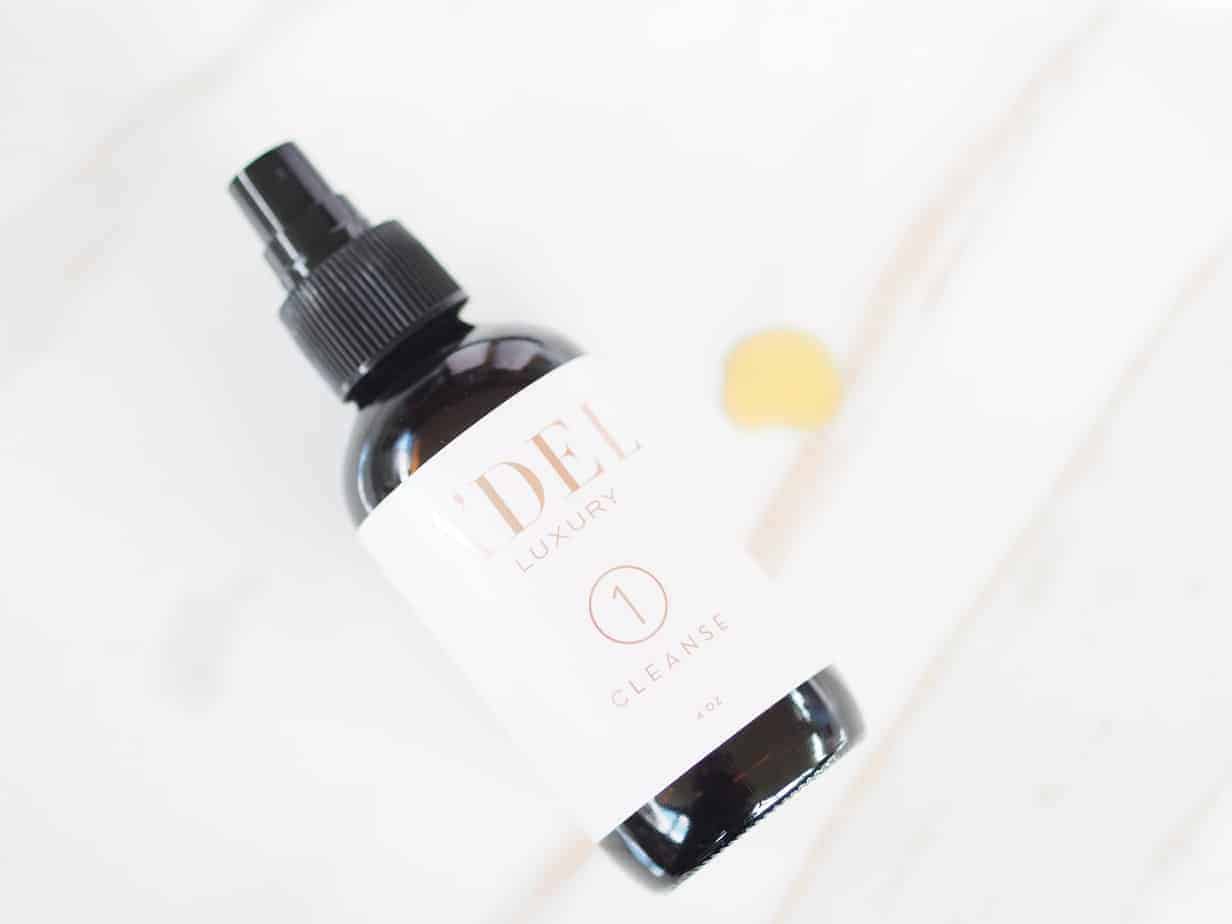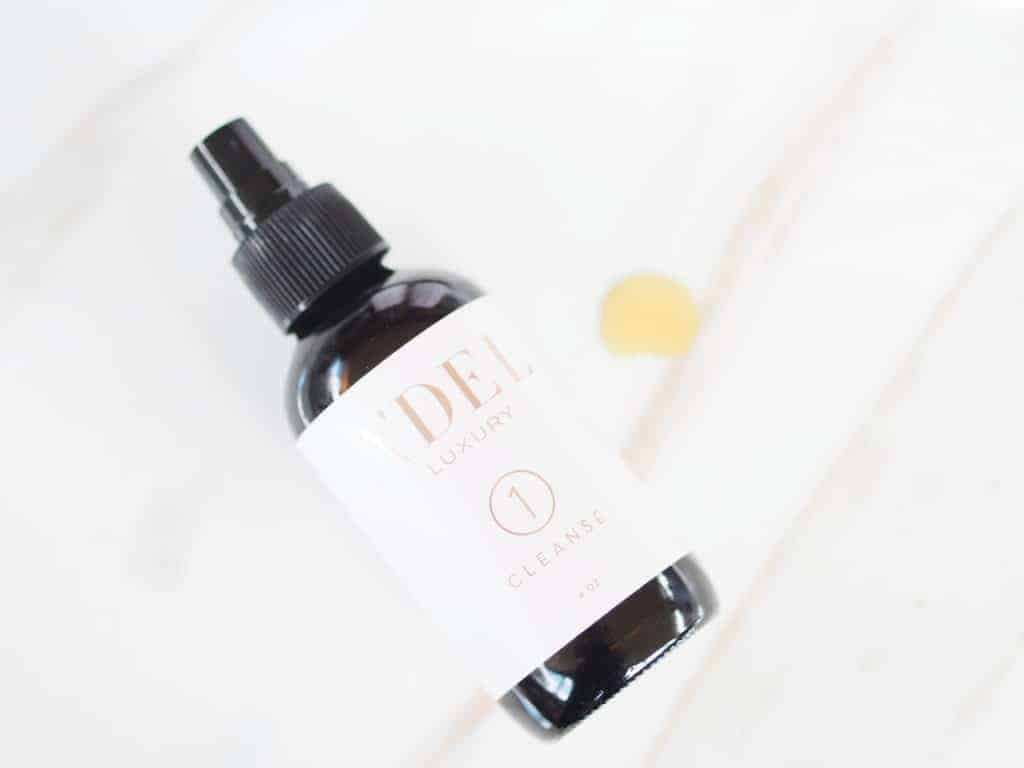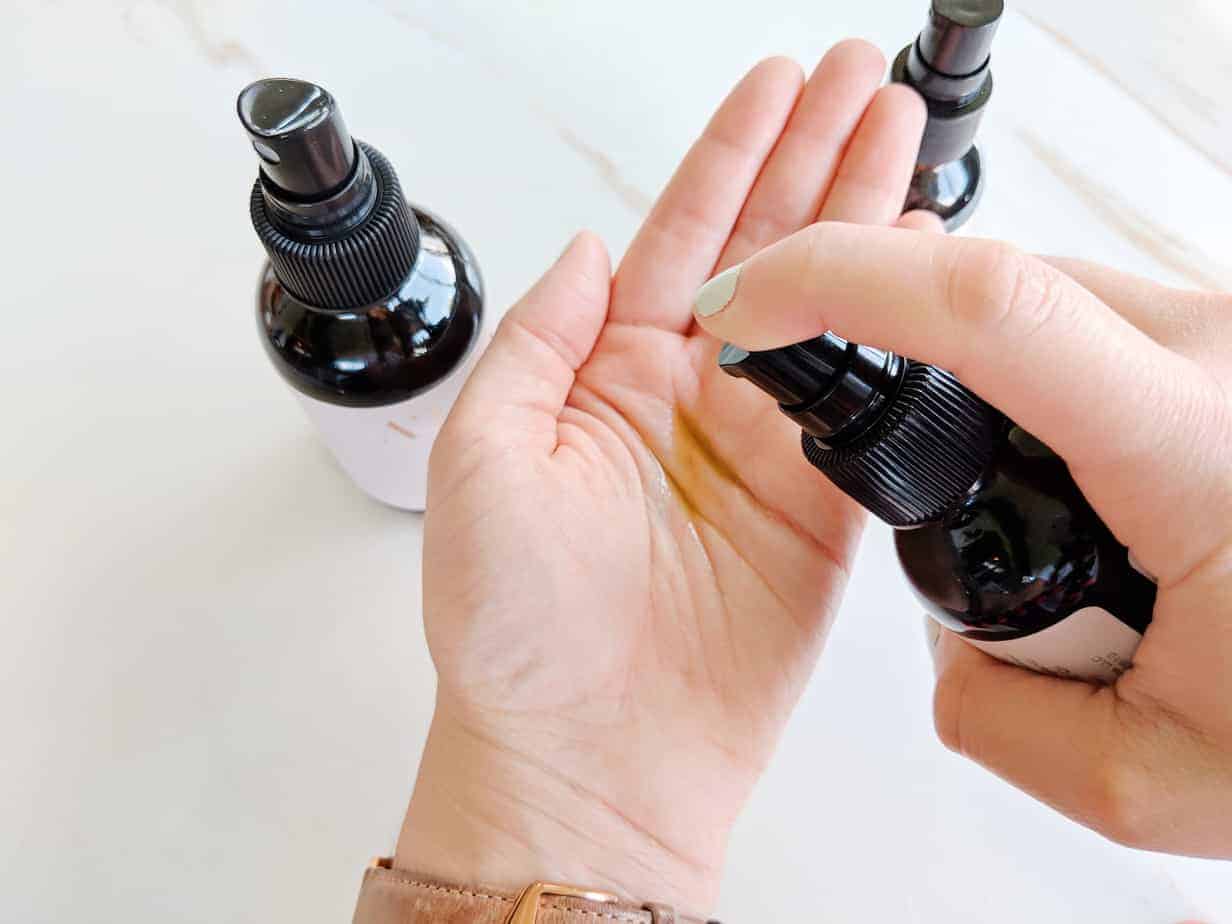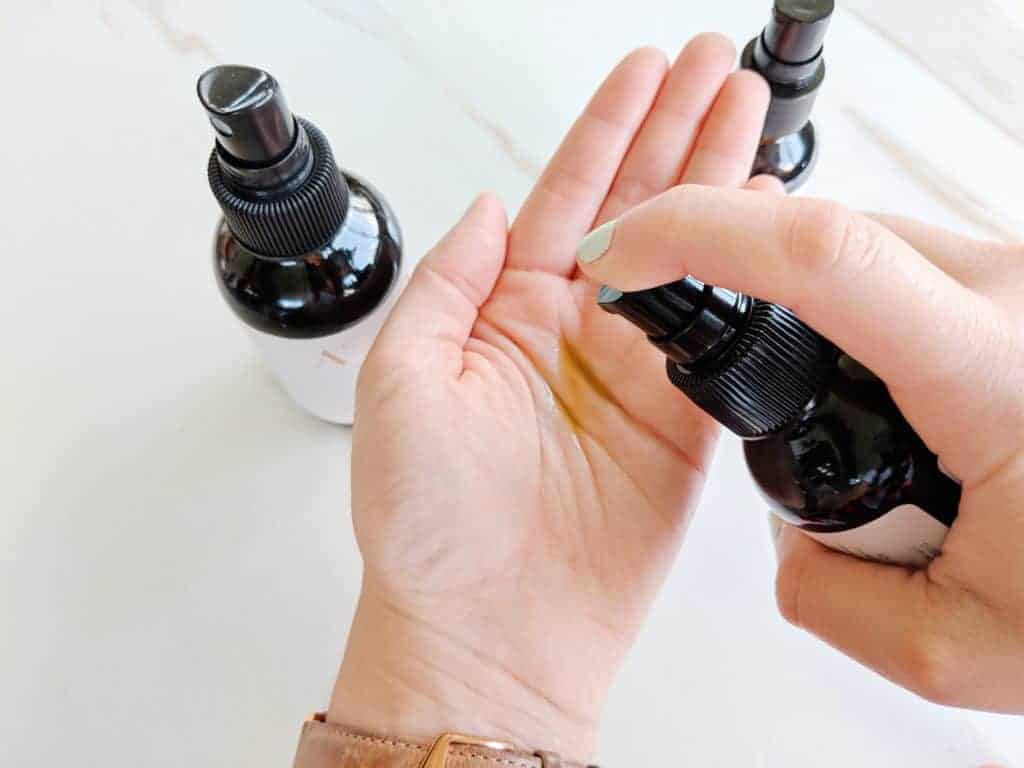 Step 2: Hydrate
Hydrate is a simple facial mist made with distilled aloe, glycerin, and lavender essential oil. It's so simple yet so effective. The scent is beautiful and it feels so refreshing on the skin. This product is another that you will notice the high quality of the ingredients. It has a true lavender scent, not the artificial lavender that is often found in conventional products. A few sprays after cleansing is the perfect base for the moisturizer in step 3. It is so important to apply oils to moist skin so this step cannot be skipped. This can also be used as a setting spray or to add back a little moisture throughout the day.
I spritz this mist right after wiping the cleanser off. I also use it as a setting spray after doing my makeup. This is probably the most hydrating mist I have ever used, likely because the base is made of aloe. This is great for all skin types.
This is another large container (4 ounces) that will last much longer than I thought. Depending on how much you spray on, it could last well past the 6 month mark.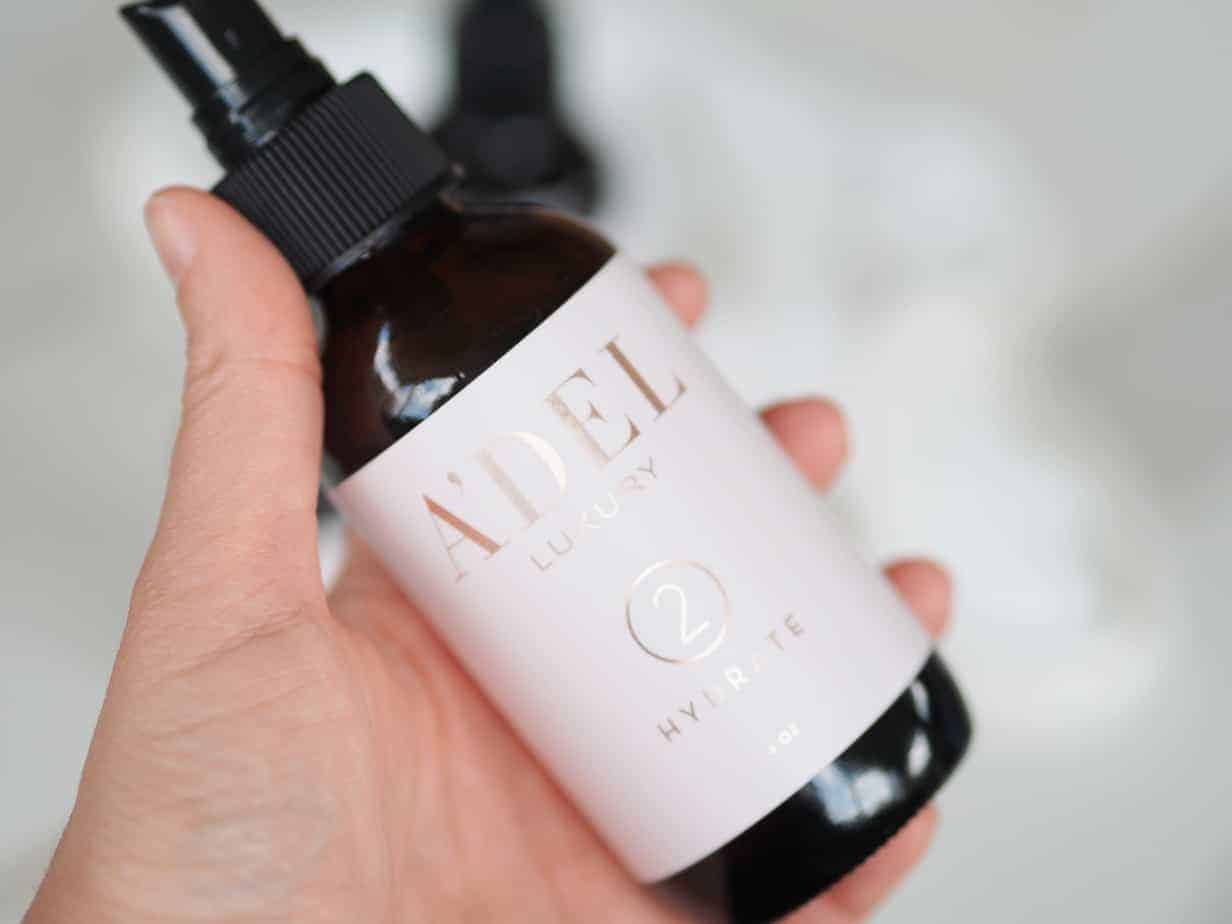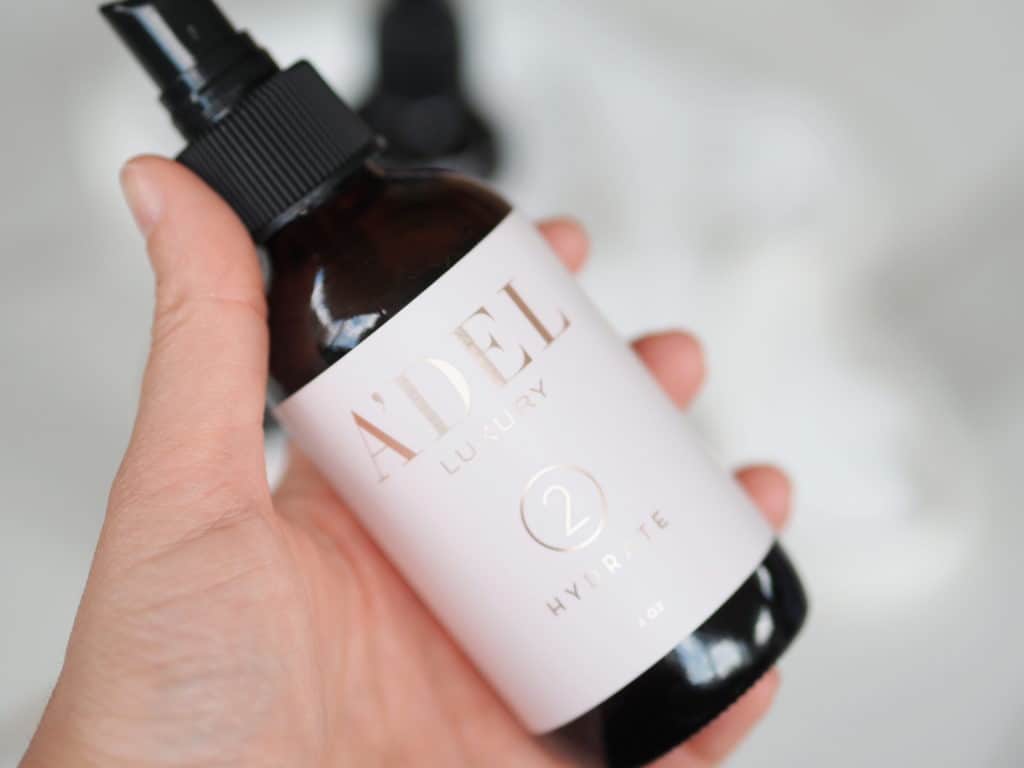 Step 3: Moisturize
Moisturize is the step that has made all the difference for me. This is the star of the line. This facial oil is a blend of very high-quality cold pressed oils and essential oils that moisturize and balance the skin so well, that I have had such clear and glowing skin since using this. If you research the ingredients, you will see this is formulated to work with all skin types. None of the oils will clog pores or cause acne. They really do balance your skin and mine has been clear, soft, moisturized, and glowing.
I was originally using it only at night, but it worked so well it replaced my day cream as well, and I use it twice a day. It has actually replaced all my creams. I really don't need anything else, and my skin is extremely dry, sensitive, and acne prone. I haven't had to use my acne treatment stick since I first started with this regimen and my skin is glowing. This is the one product from their line I recommend you try if you can't afford the whole set. It is unlike any other facial oil or moisturizer I have used before and I will definitely be keeping this in my lineup.
I apply 1 pump of this to my palms and massage onto my face and neck. It has a light earthy, floral scent that doesn't last too long which I appreciate. It's not as thick as the Cleanse and has an orange color. It takes about 1-2 minutes to fully absorb so I often wait to apply makeup.
Again, this 2 ounce bottle will last a long time.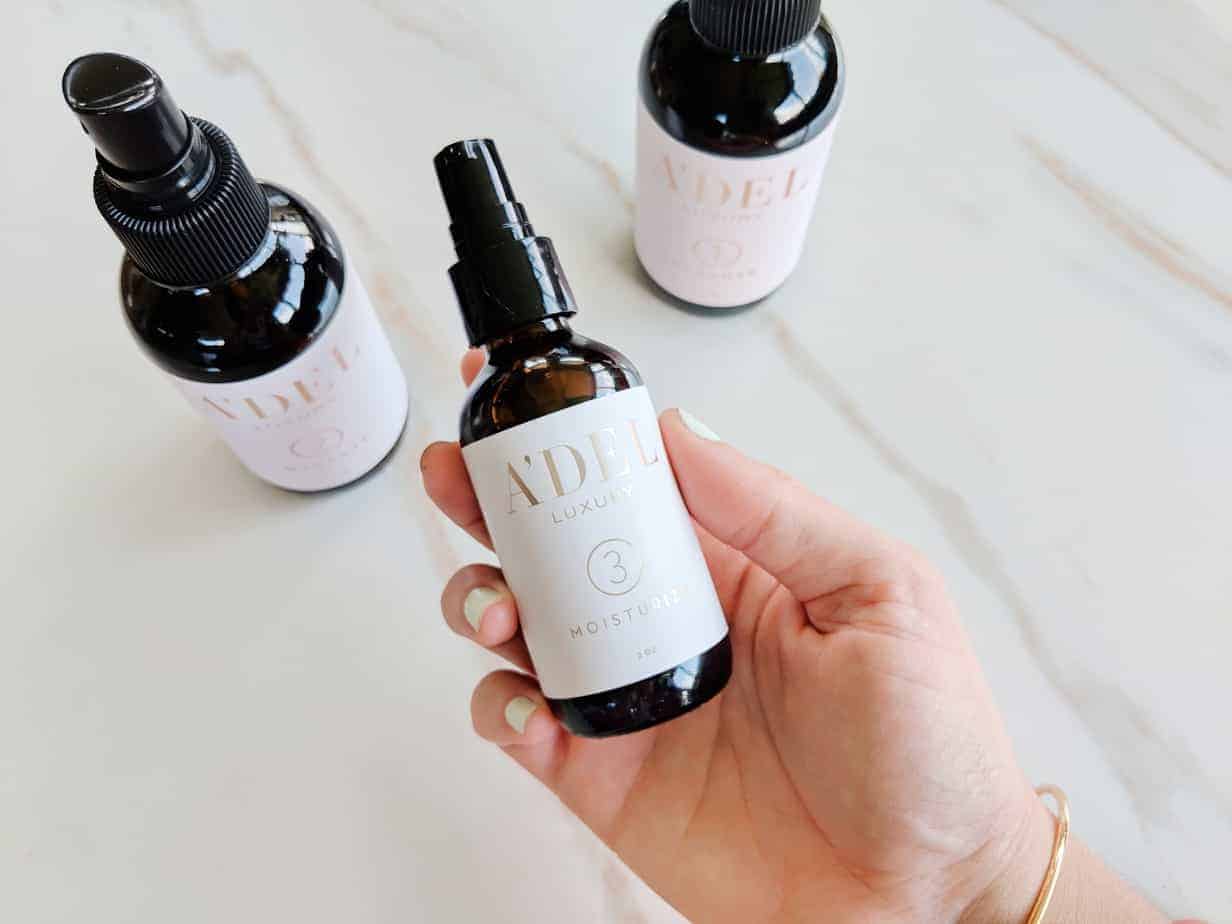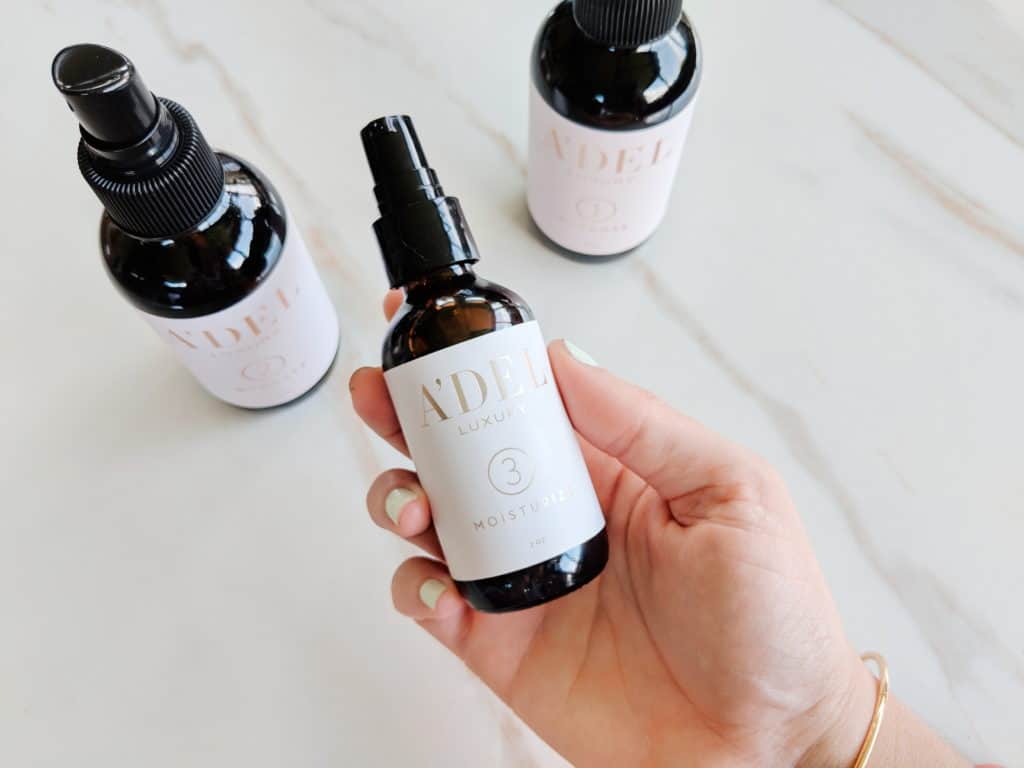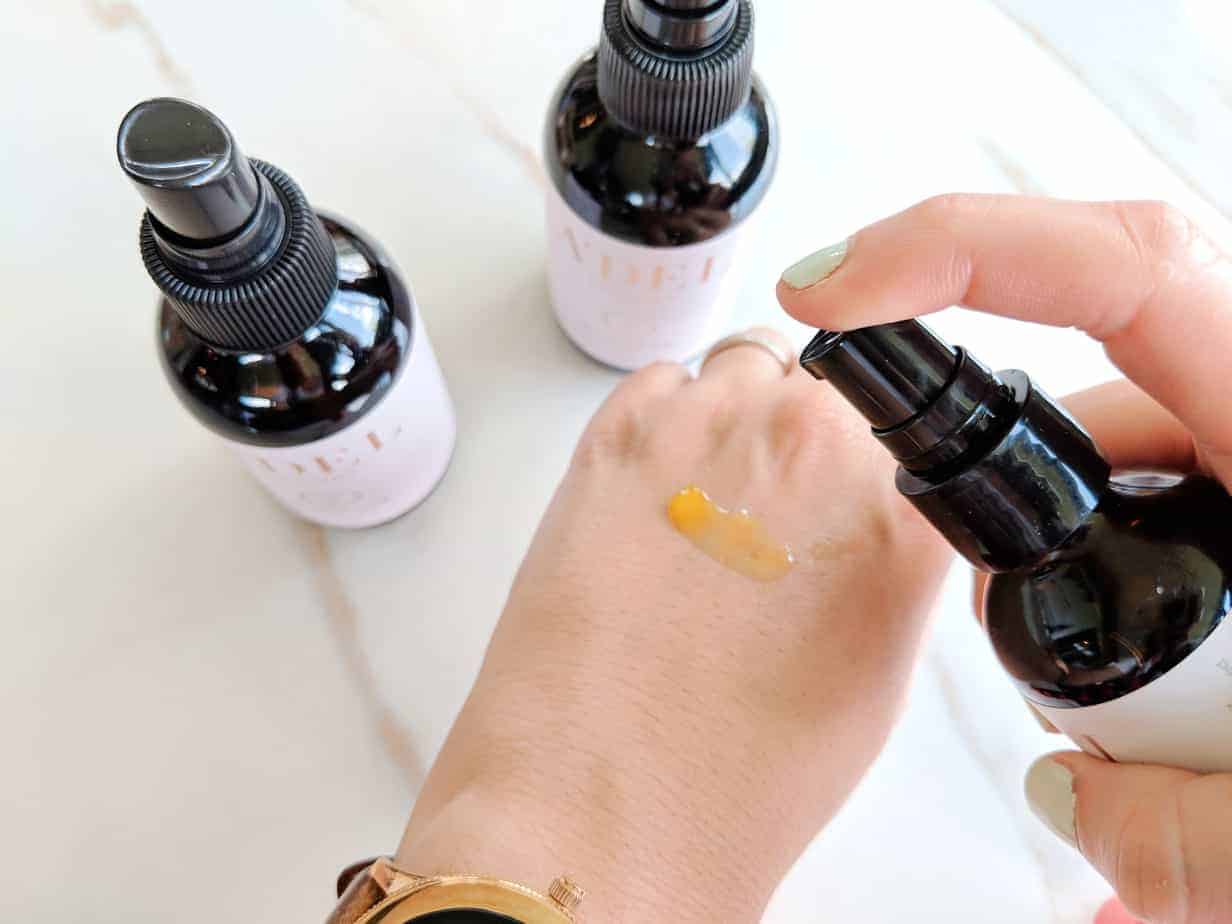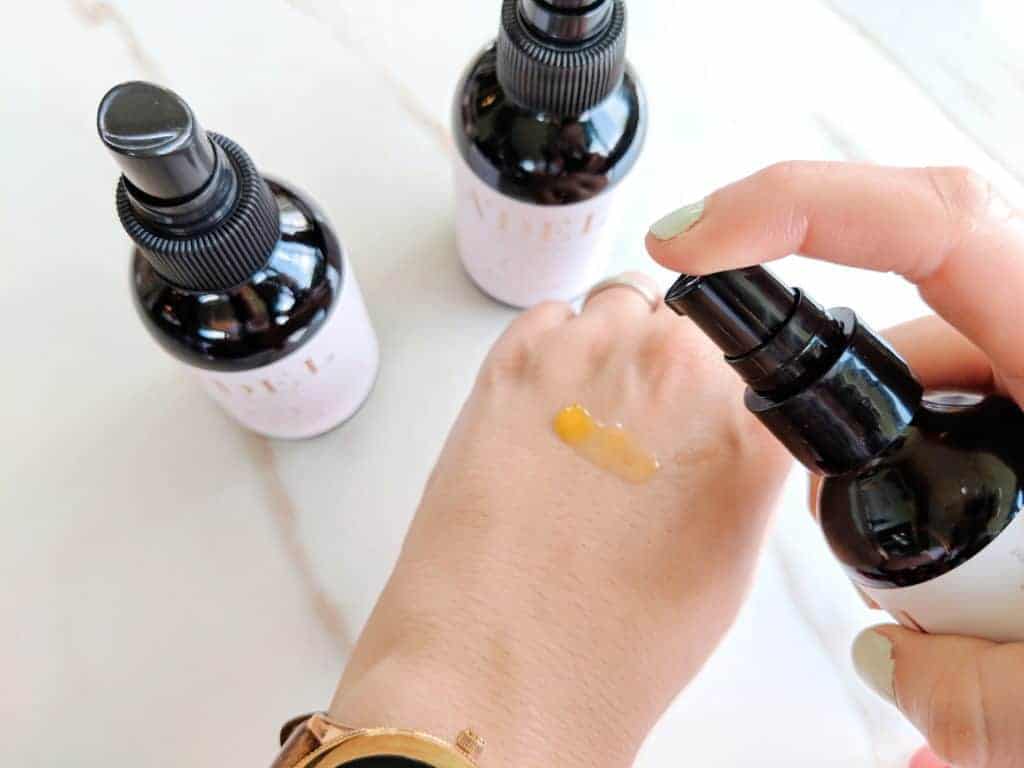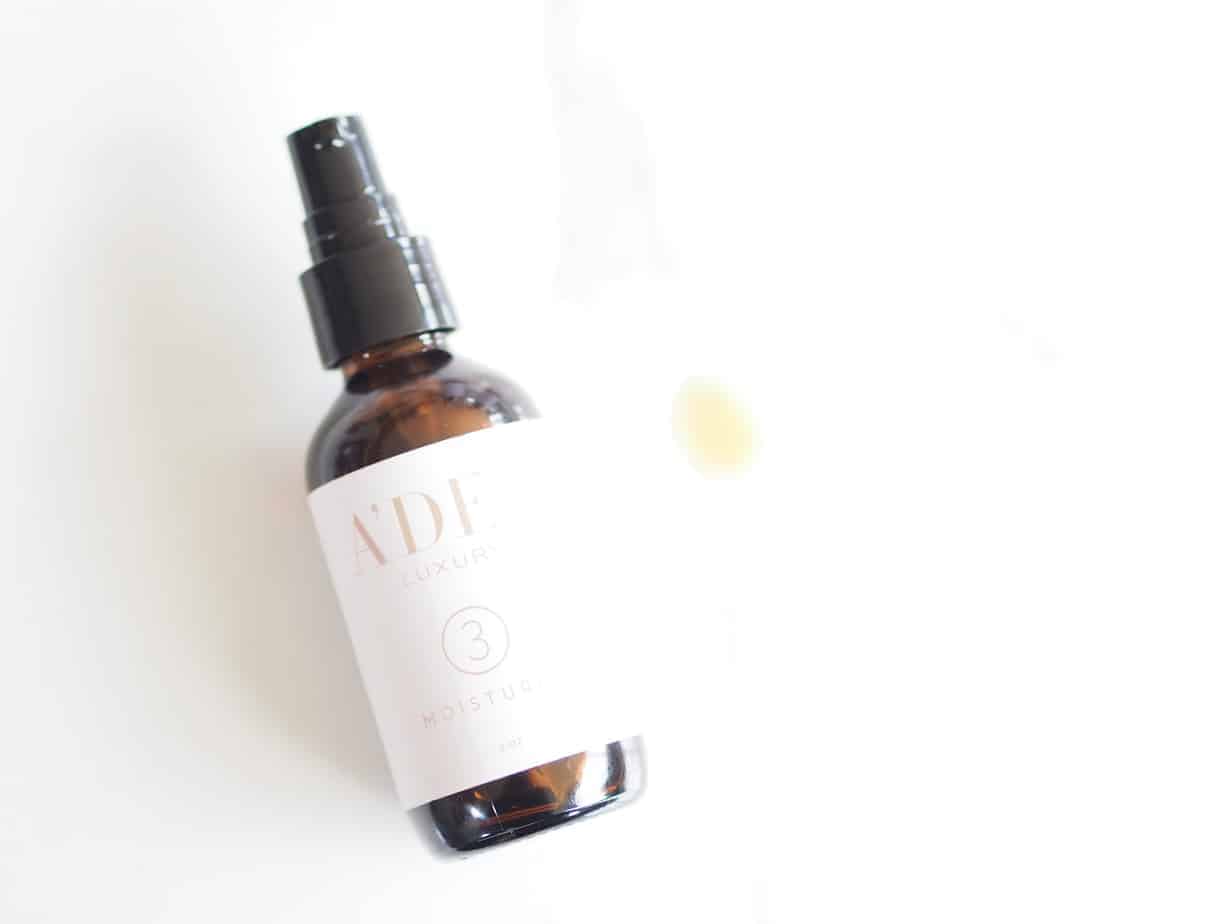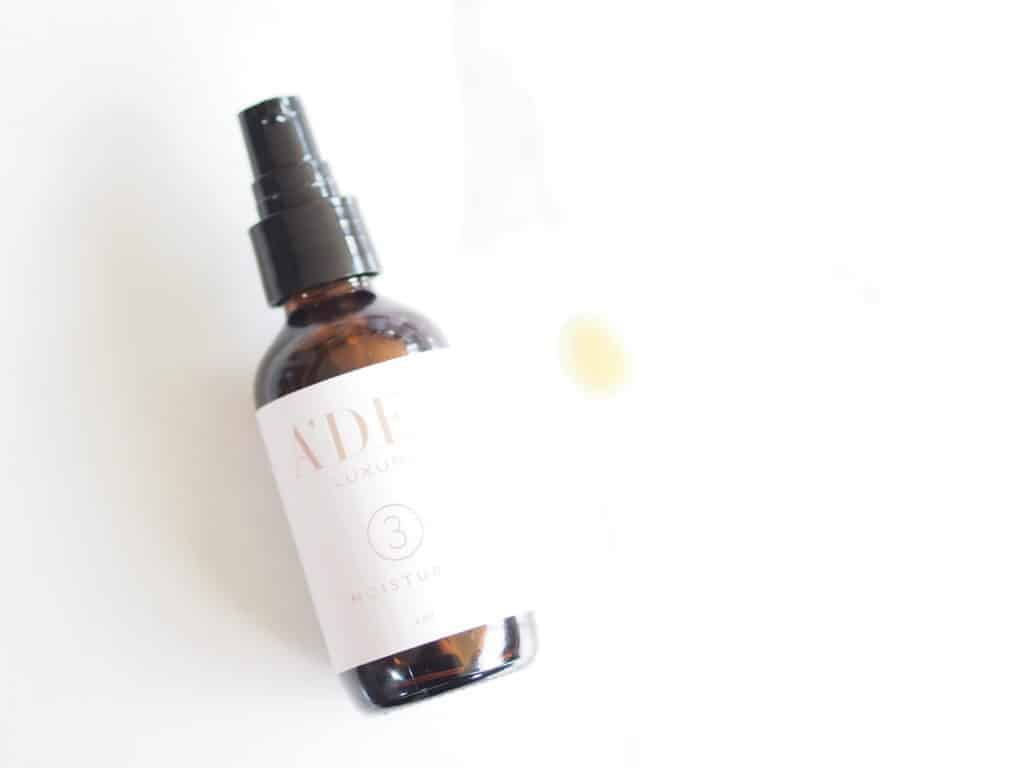 Using this line is like having a mini spa treatment every day. The aromatherapy from the mist and moisturizer, the luxurious feel of the oils and the warm washcloth on your face, and the suppleness of your skin feel like you had a professional treatment done.
If you can afford the whole line, I encourage you to try their trial set for $44. It contains a mini size of each of the 3 steps. If you're on a tight budget, my advice is to go for the moisturizer. You can skimp and get a cheaper cleanser and toner, but the moisturizer is GOLD.
You can shop their whole line here. They also have a cosmetics line which I have not tried but looks just as beautiful.
I received these products in exchange for my honest thoughts.