Leahlani Skincare: Amazing Quality and Value
This post may contain affiliate links, and I will earn a commission if you purchase through these links. Please read the disclosure policy for more details.
In this Leahlani Skincare review, I share my full thoughts and experiences with most of the products from the line.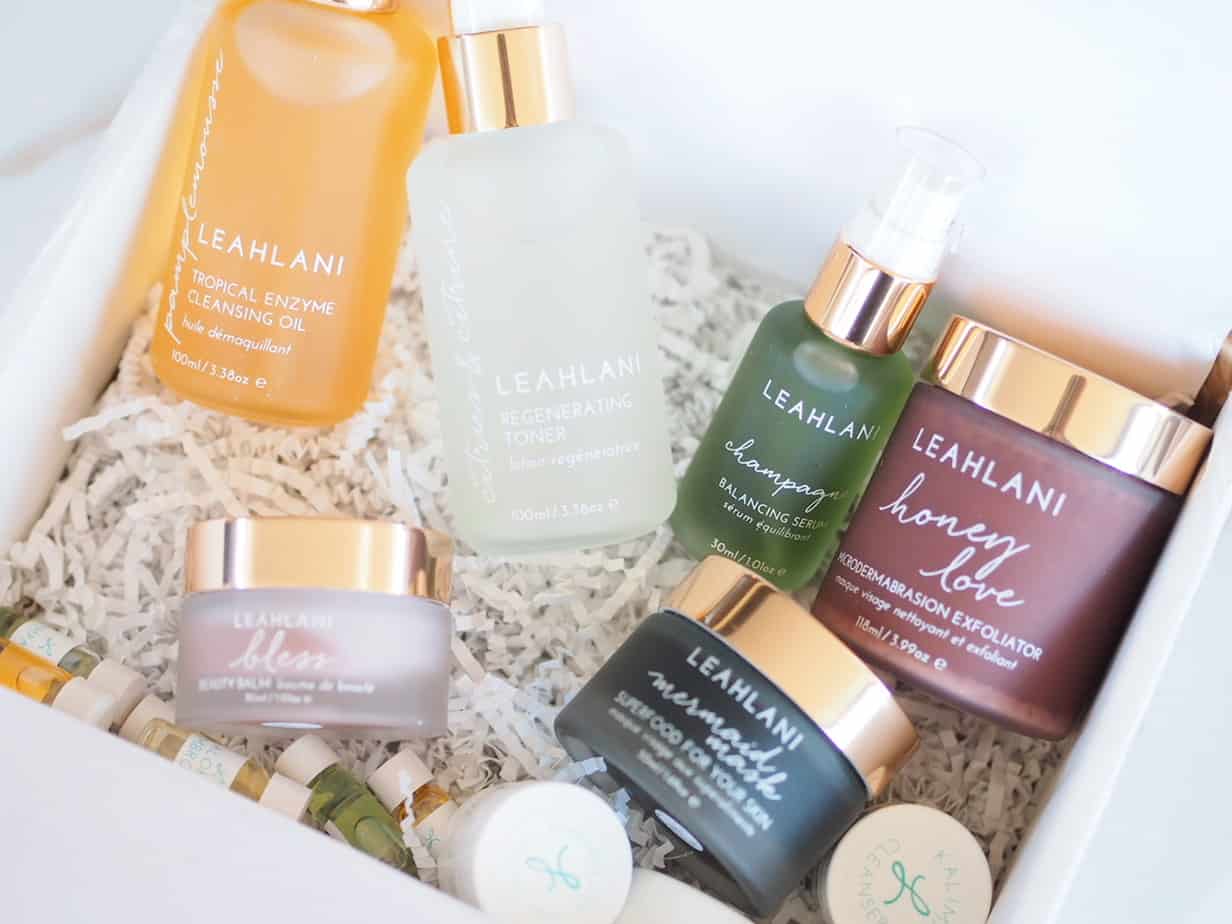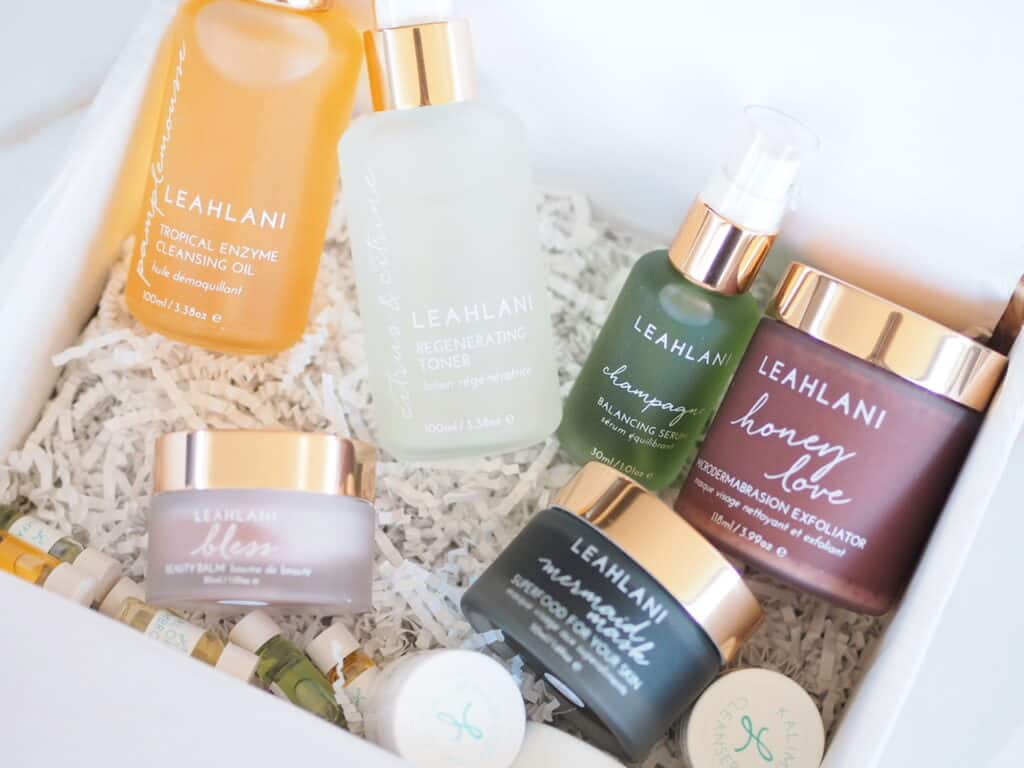 Ah, Leahlani Skincare. Let me count the ways I love thee. The products all smell absolutely amazing. They all take you on a sensorial journey. And they make my skin glow. Seriously, I have never experienced a brand like this. They truly transport you to the tropics and transform your routine into beautiful rituals.
Leahlani Skincare is a Hawaiian based brand created by a holistic esthetician Leah. She struggled with severe cystic acne and found healing and balance in the holistic skincare world. After working with clients for some time, she created a line that helped people transform their skincare routines into a ritual. Her products are made with fresh nectars, herbs, and oils in small batches in Kauai.
I was kindly gifted several products from Leahlani Skincare, and I purchased some of these products myself. I am also an affiliate for them because I love the products so much and believe in this brand. You seriously can't go wrong with any of these but keep reading for my thoughts on each product.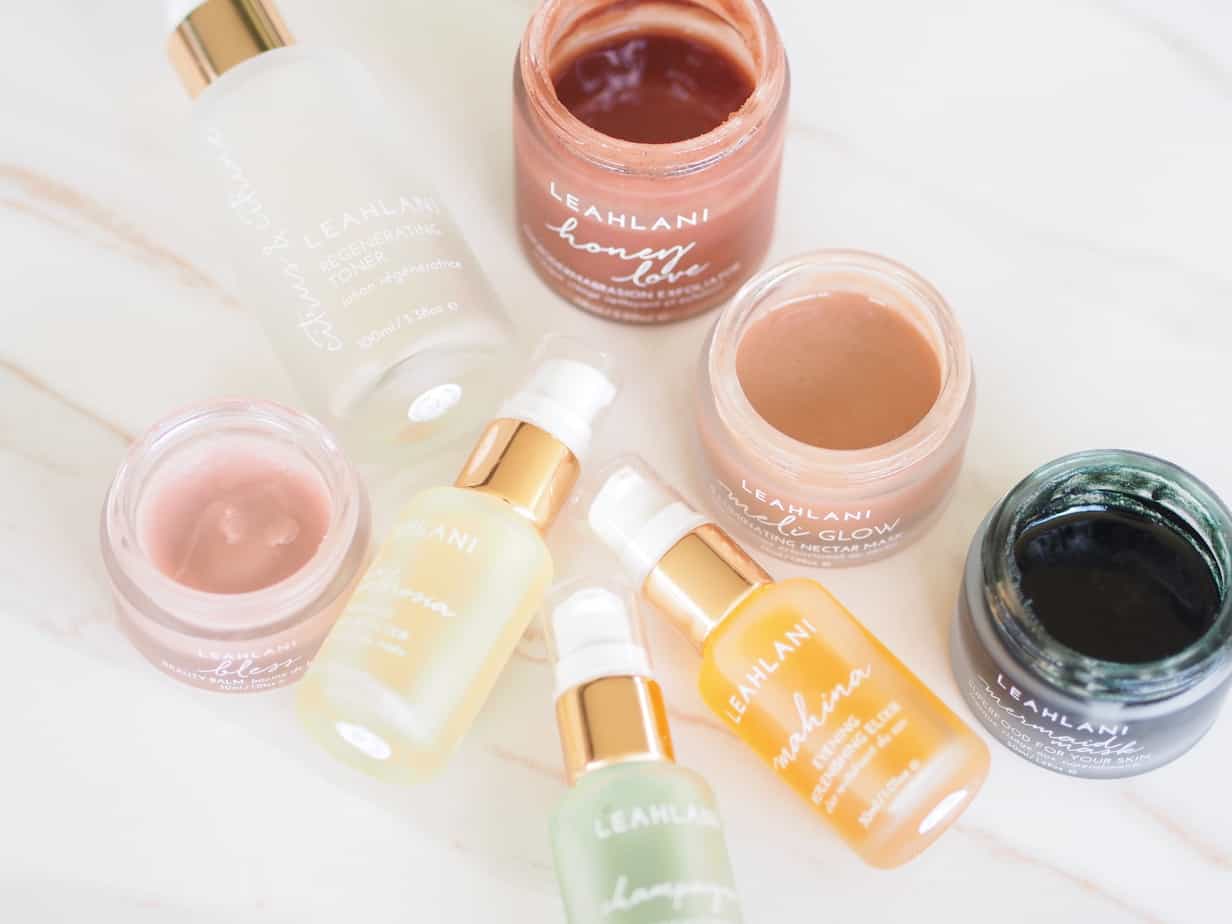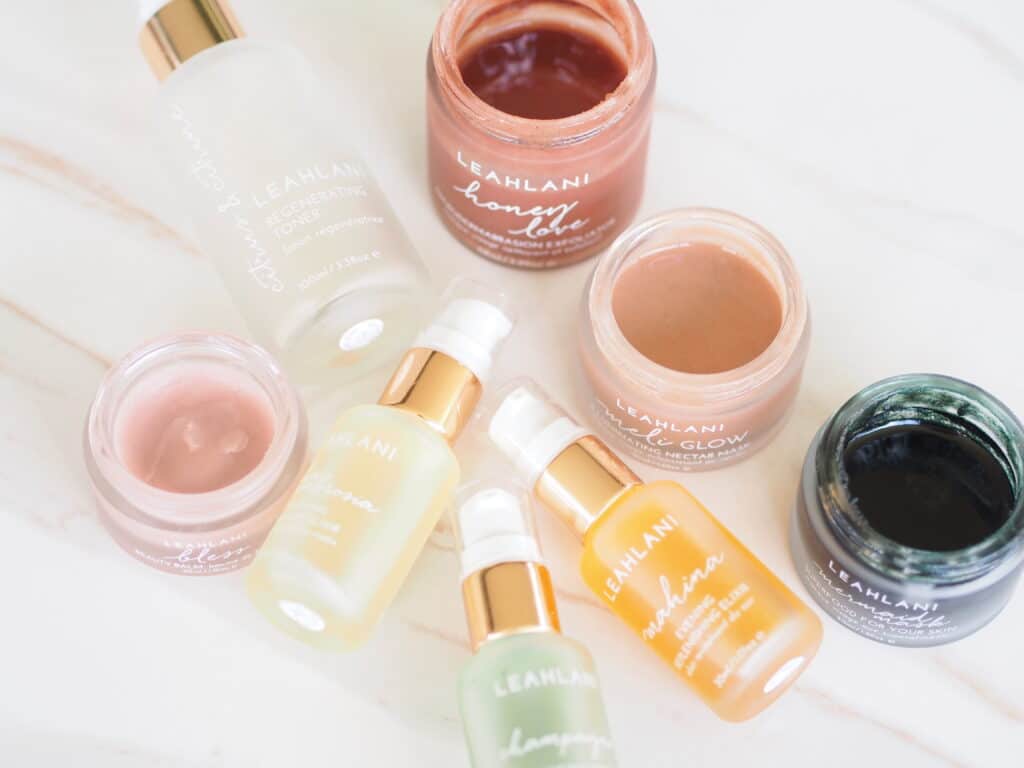 Leahlani Skincare Review
Pamplemousse Tropical Enzyme Cleansing Oil – This is probably one of my favorite cleansers ever. It smells of citrus, vanilla, and sunshine. Delicious! The oil melts the makeup off your face with a little massage. Warm water turns it slightly milky and the cleanser rinses off completely without any residue. I love using it as the first cleanser both morning and night. I just wish it was more affordable since I do use it on a daily basis. It's definitely my favorite cleansing oil I have tried yet so it's not overpriced.
Kalima Coconut Cleansing Powder – This is my favorite clay mask product ever! From its light sweet chocolate citrus scent to its frothy texture when mixed with water, to the way it leaves my skin glowing I just can't say enough great things about this product. This is one I tried a sample of and bought the full size right away. It works so quickly to heal my breakouts and fade scarring, something very few products can do. It also leaves my skin so smooth and soft. I like to add a few drops of water, massage it onto my face and leave it on for about 10 minutes. Then I add water and massage it some more, and rinse it off. Super soft skin that smells delicious!
Mermaid Mask – This, along with the Happy Hour serum are probably the most well known Leahlani Skincare products. It's a honey-based gorgeous green mask with superfoods like chlorella and spirulina. It is thick so it's best applied to damp skin so it can spread more easily. I like to spray a little of the toner before applying the mask. I leave it on for as long as I like. When it's time to remove it, I wet my fingers and massage it to exfoliate before completely rinsing it off. I like the experience but this is my least favorite of the masks I tried. The price point is pretty good and it's one of the more affordable products from this brand.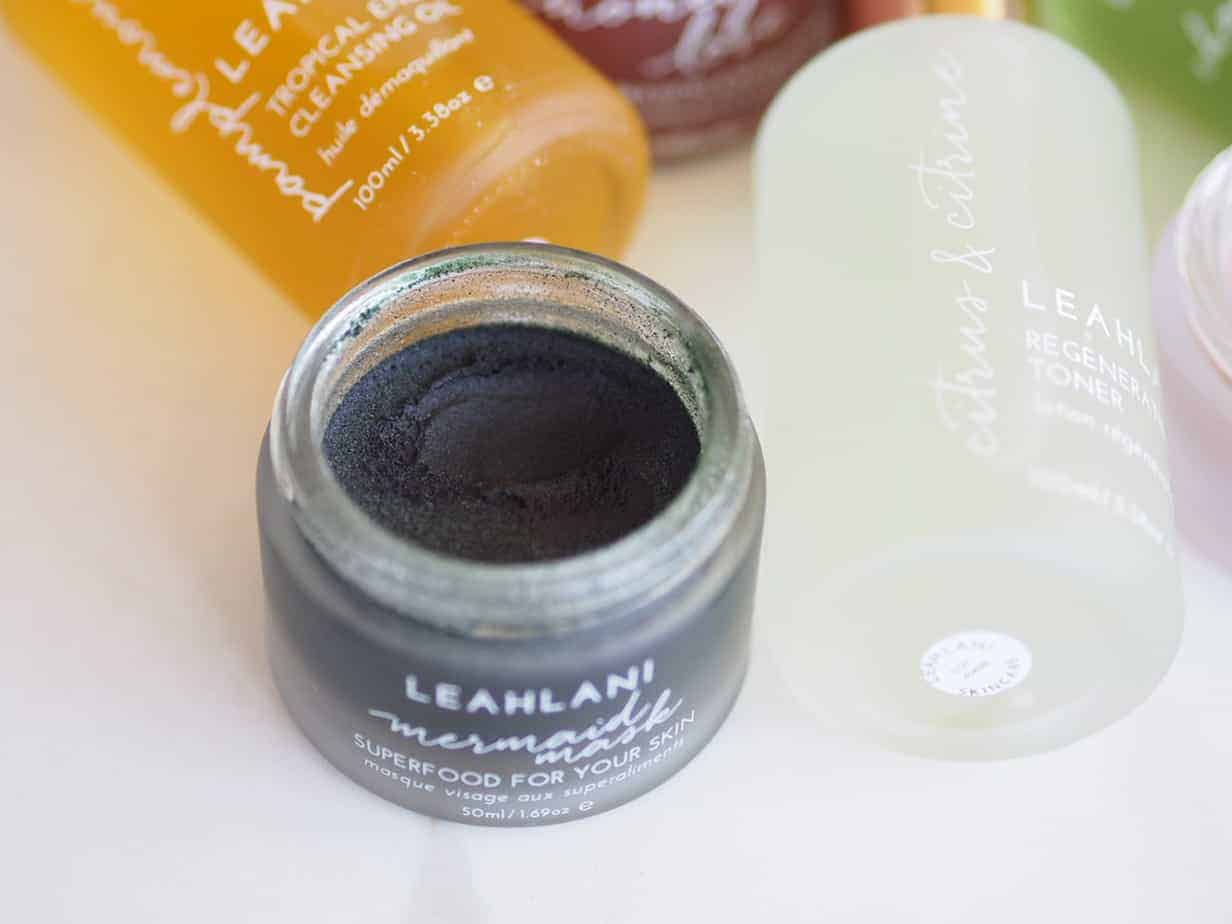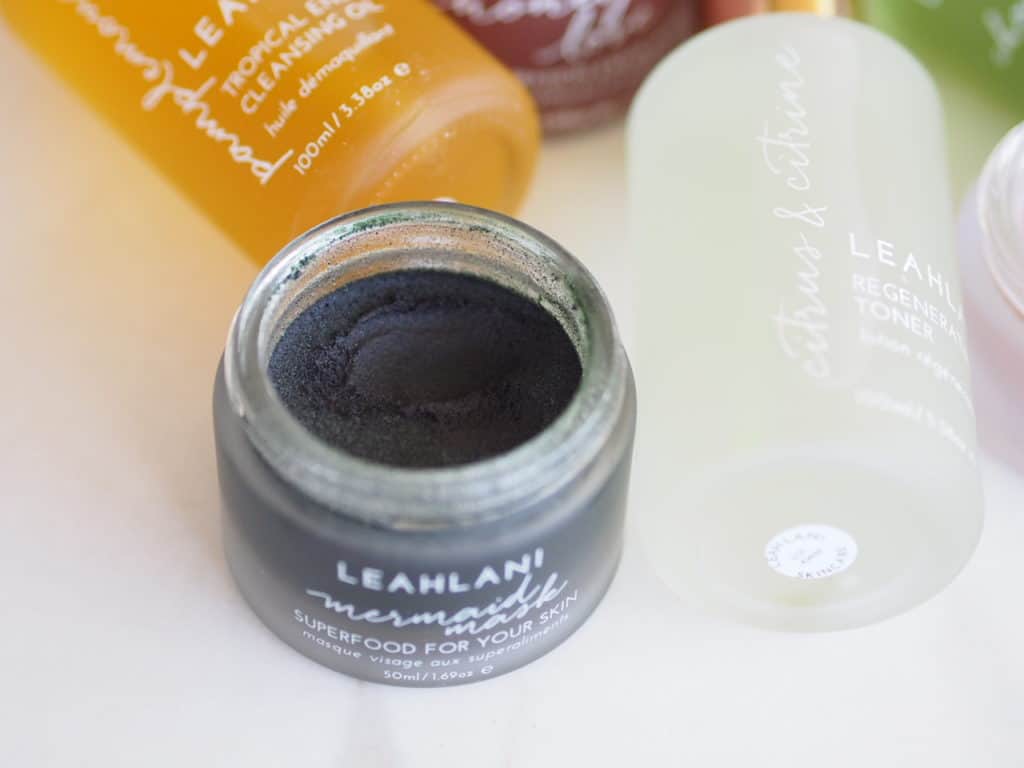 Honey Love 3-in-1 – This is one of my favorite products from the line. It smells AMAZING and leaves my skin oh so soft. It has microdermabrasion crystals that provide great exfoliation without irritating skin. Its base is also Hawaiian honey and clay with a few other botanical ingredients give it its beautiful color. It helps even skin tone and is great for acne prone, oily, and combo skin types. I like to apply this to damp skin as well, leave it on for a while, and scrub it off. It also happens to taste great 😁 The price is a little high but since it's a product you don't use on a daily basis it will last long enough to justify it.
I like to add just a few drops of water to about 1 tsp of the powder in my palm, then massage it in circular motions all over my face. I leave it on to dry for 10-15 minutes to help it work on my scars and acne. Then I wet my fingers, do a little more scrubbing, and rinse off with warm water. This product is definitely worth the price and should last a while.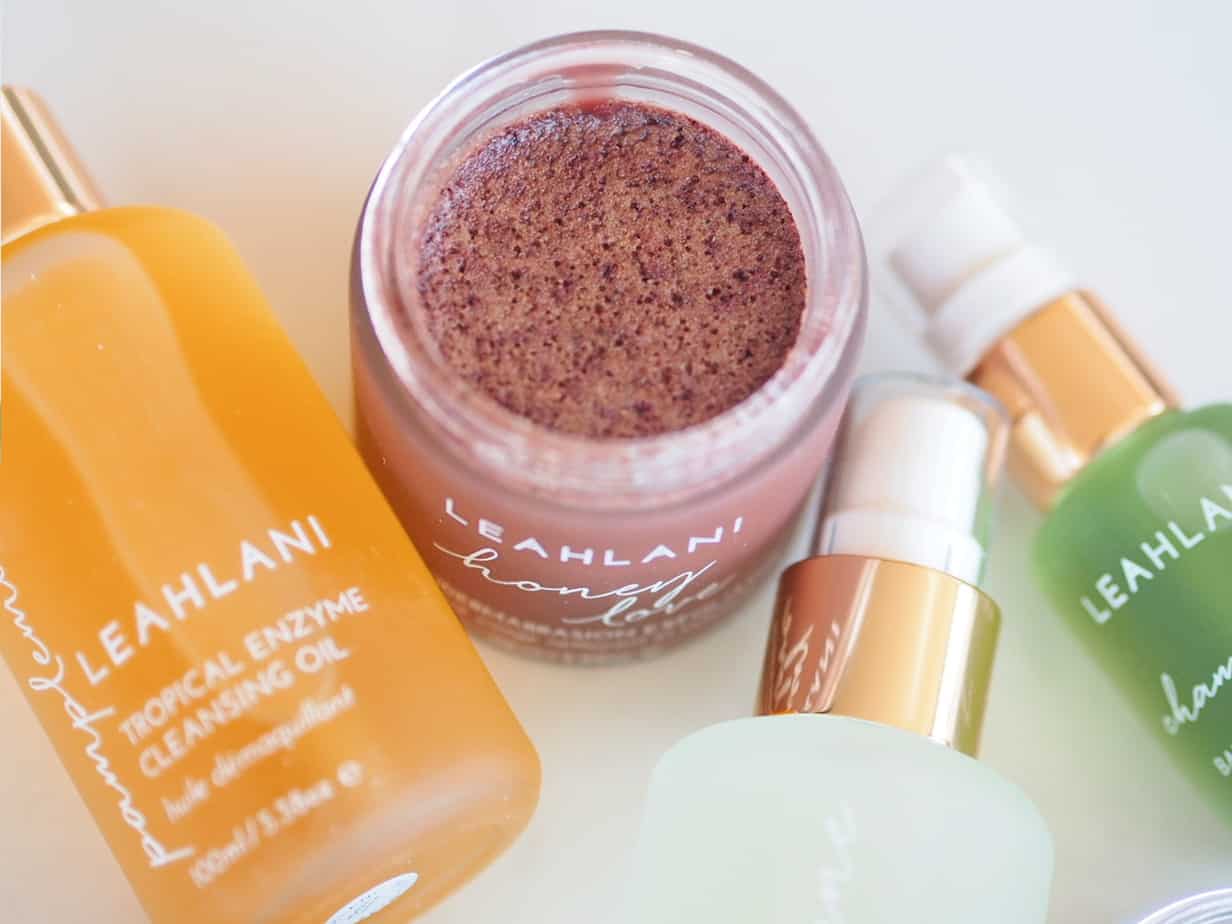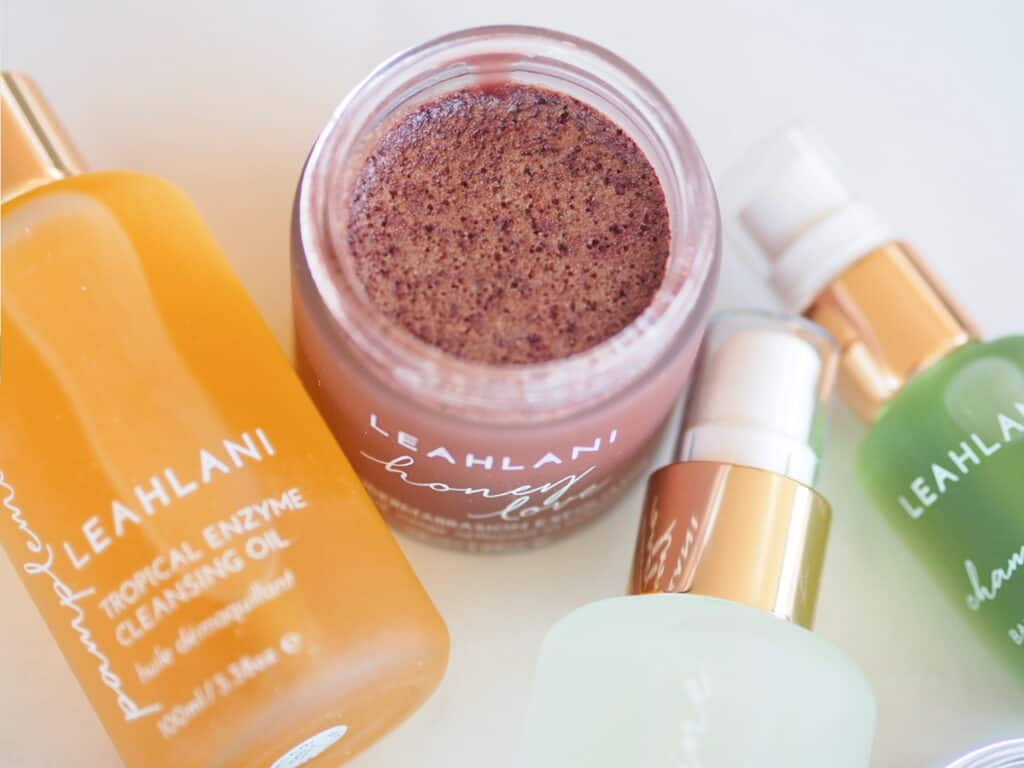 Meli Glow Illuminating Nectar Mask – I love this mask! It smells like a fruit smoothie and leaves my skin glowing. This mask is sticky like honey, and not as thick as the Mermaid or Honey Love masks. It is full of skin-plumping ingredients like hyaluronic acids, fruit enzymes, and clays. I also apply this mask on damp skin and leave it on for 10-15 minutes. This would work great for all skin types. Again, I think the price is a little high but I do like how my skin looks after using it and it lasts a while.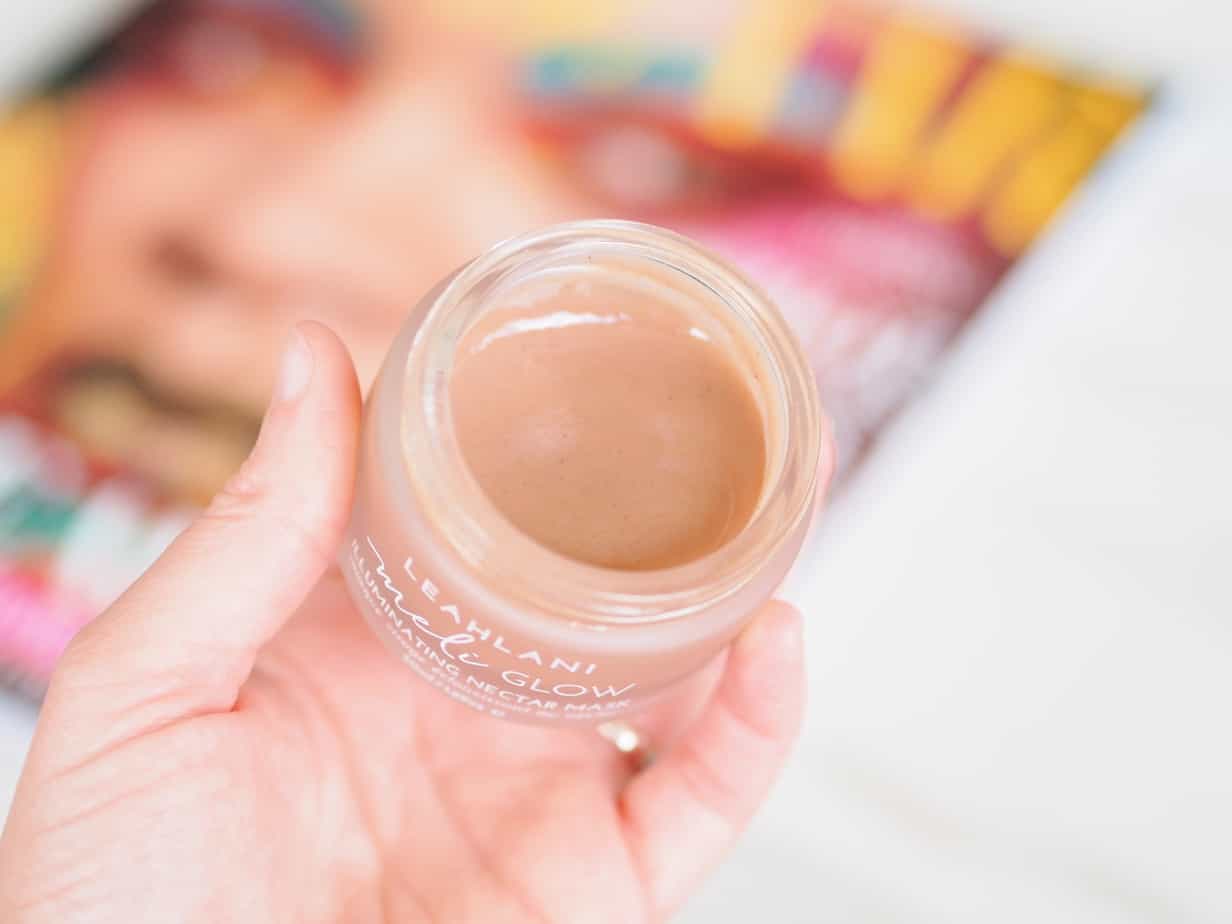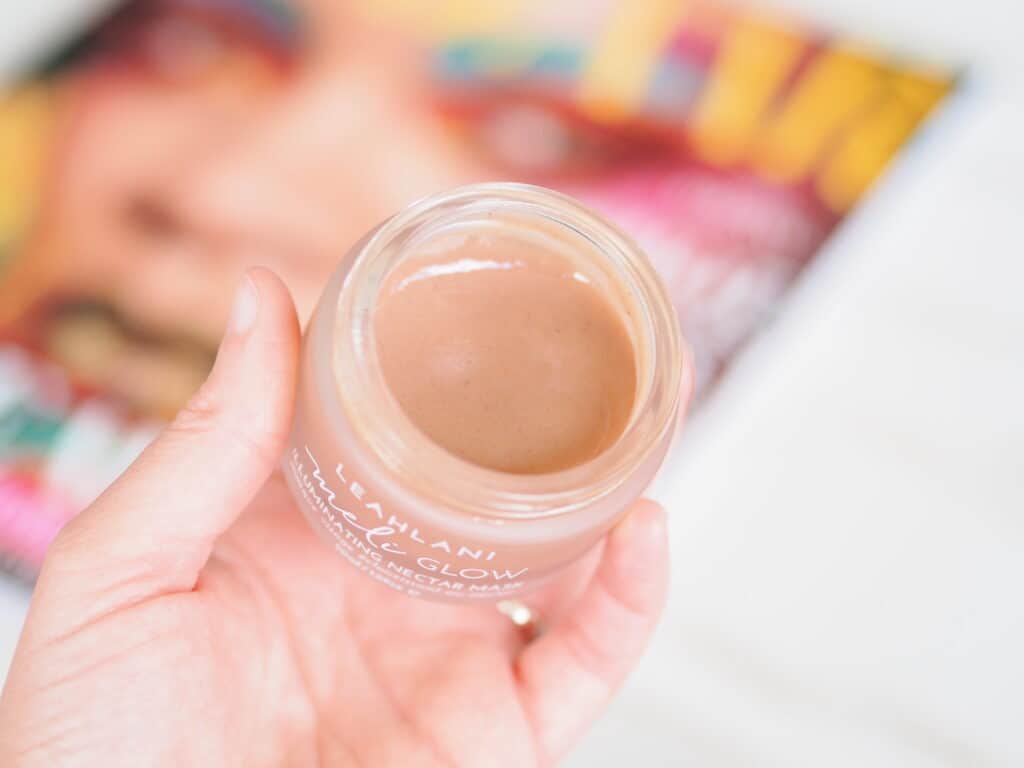 Citrus and Citrine Regenerating Toning Mist – This toner is formulated for oily, acne, and combination skin. My skin is actually dry so this is not the right one for me but I still really enjoy using this toner. It has a beautiful citrus scent and hydrates my skin. It is full of great ingredients like aloe water, hydrosols, and fruit acids to help brighten and hydrate skin, and it has a little citrine crystal inside which helps mix the ingredients when you shake the bottle. I prefer to spray it into my hands and pat it on because it doesn't spray out evenly. This product is expensive but I find that it is comparable to other organic mists and performs better than others, so it's worth it.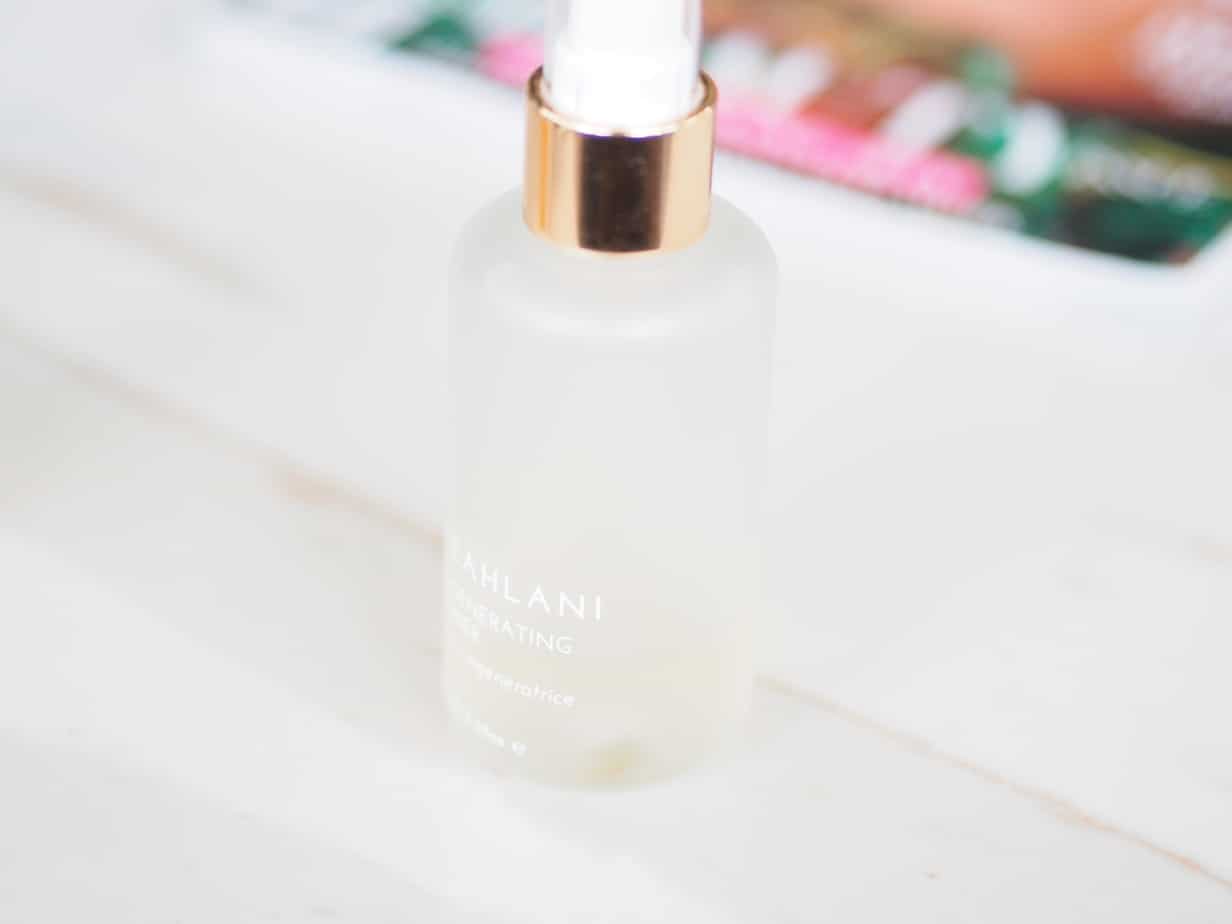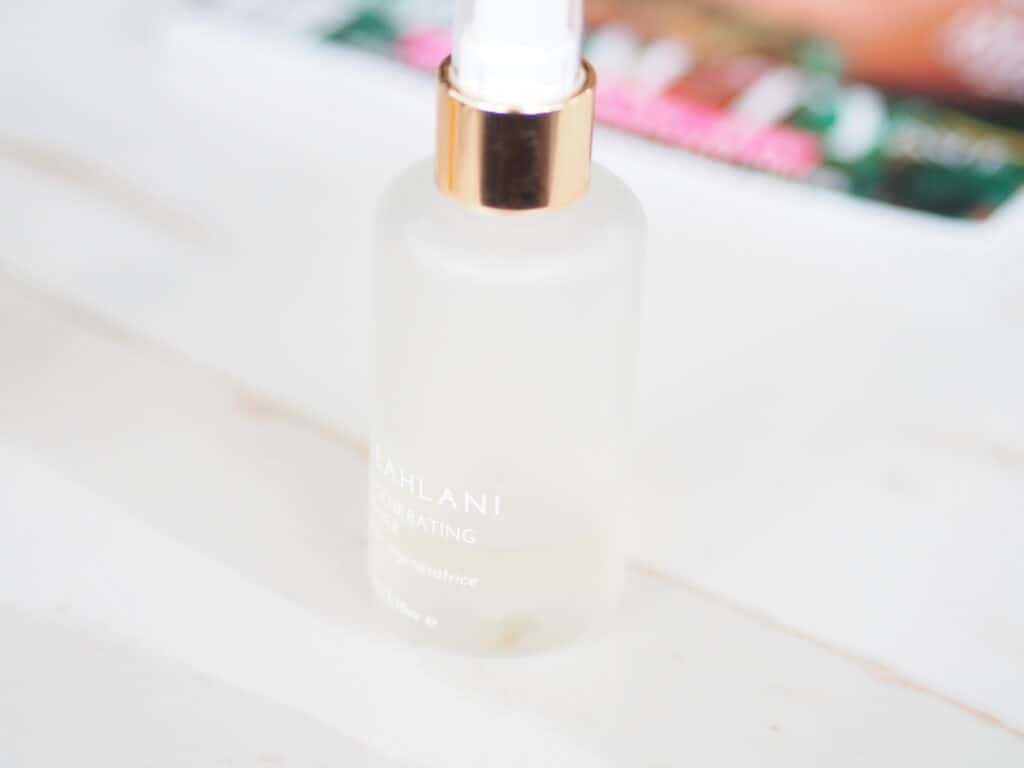 Happy Hour Balancing Serum – Formerly called Champagne Serum, this is another popular product. My skin tends to have redness and irritation and is pretty dry so this formula is perfect for me since it balances and moisturizes. It's definitely a soothing serum, even the scent calms me. It's a sweet lavender scent, not like any lavender I've ever smelled before. I normally don't like lavender scented products but this one is different. The serum absorbs quickly when applied to damp skin. I spray the toner on before applying this and usually use half a pump at night along with a half pump of the Mahina elixir. It leaves my skin plump and moisturized and smelling so good. It seems to help with redness and hasn't caused any breakouts. I think the price is good for what the product does and the size, and it's an affordable product from this line.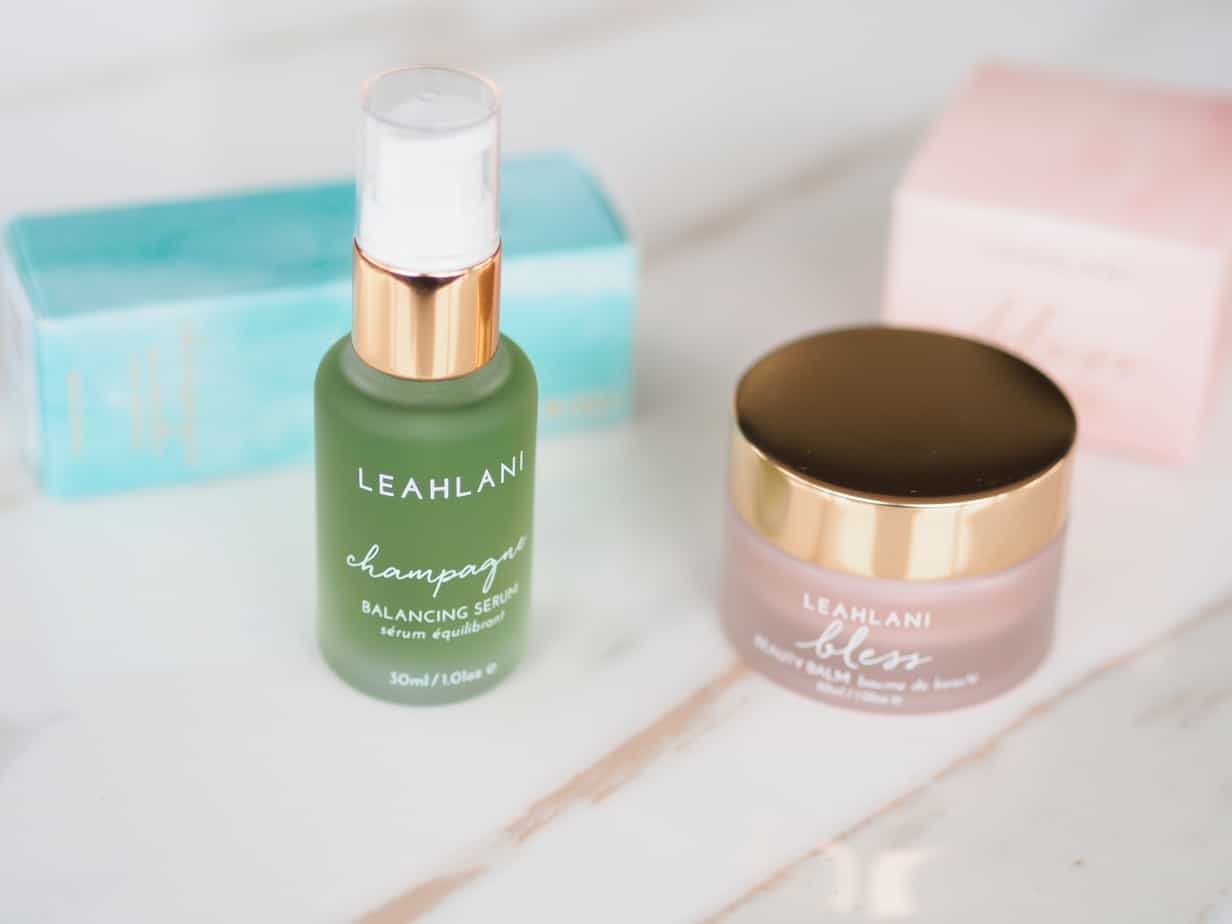 Siren Serum – I only got a sample of this so I did not get to use it as long as the other products, but I did use it enough to give my thoughts. It is used like the Happy Hour serum but this one brightens and tones, so it's more suited for oily, acne, combo, and mature skin. It has a beautiful citrus scent that is different from the other products. It absorbs well when applied to damp skin, and moisturizes well. I use this like the Happy Hour serum, mixing it with my moisturizer and using it at night. I think the price is good for the product and it delivers on its promises. My skin definitely glows when I use this.
Aloha Ambrosia Morning Moisture Elixir – This is such a lightweight serum and I love using it in the mornings because of this. It smells like jasmine, soaks right in, moisturizes, and leaves my skin so silky smooth. I do half a pump mixed my lotion moisturizer after toning. I think this is a great universal serum for all skin types. The price is pretty high, and I'm not sure I'd pay for this again, only because I can find other products that perform the same way just without the amazing scent for less.
Mahina Evening Elixir – This scent is just so delicious but it is strong. It smells just like the Pamplemousse cleansing oil, like citrus and vanilla sweetness. I use this every night, a half pump mixed with the Happy Hour serum and my cream moisturizer. It's thicker than the other serums but it absorbs well and I can tell it helps moisturize my skin. This works well for dry, mature, and sensitive skin types. This is another product that I find is priced pretty high, though I do understand the ingredients are pricey. If you are really into the scent experience, then it's worth it.
*Both elixirs are thinner than the serums and are supposed to replace cream.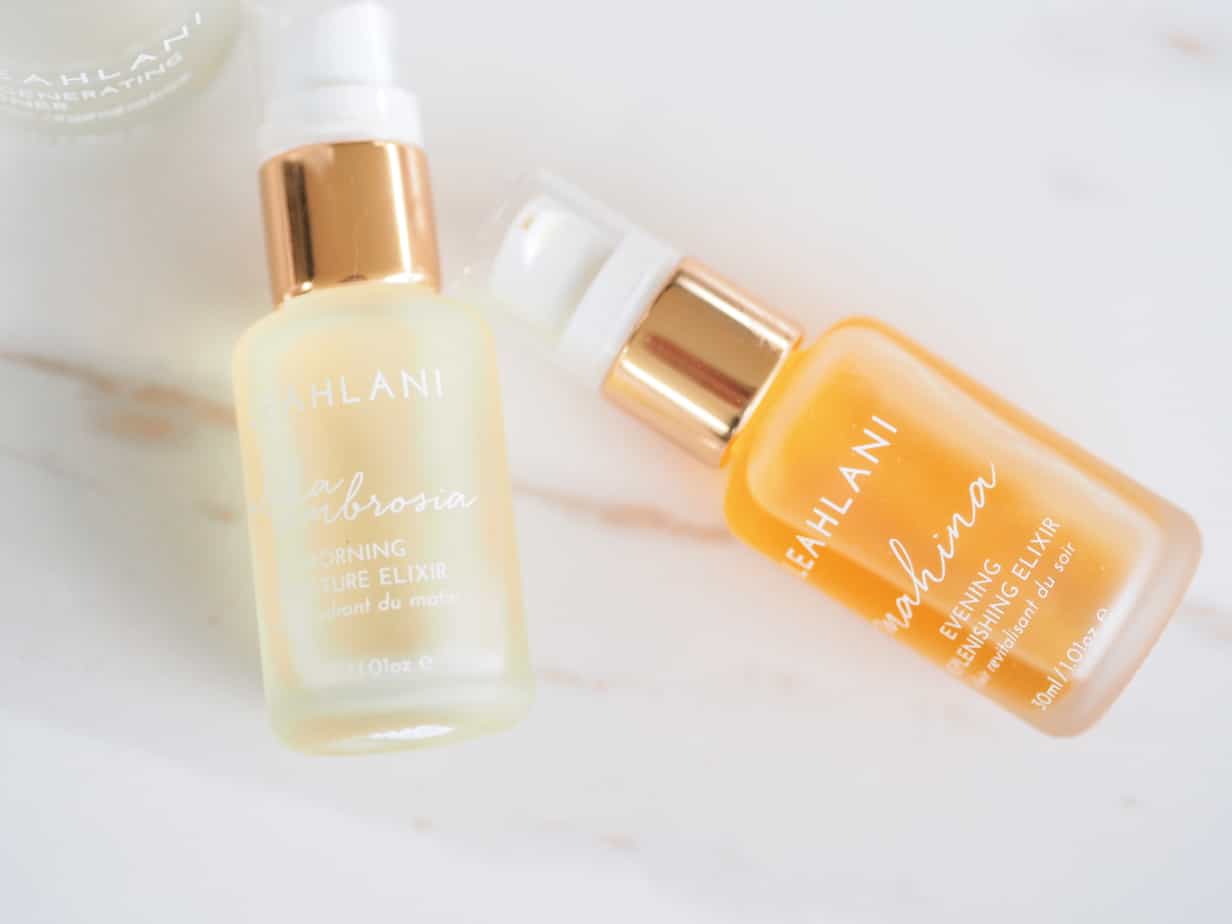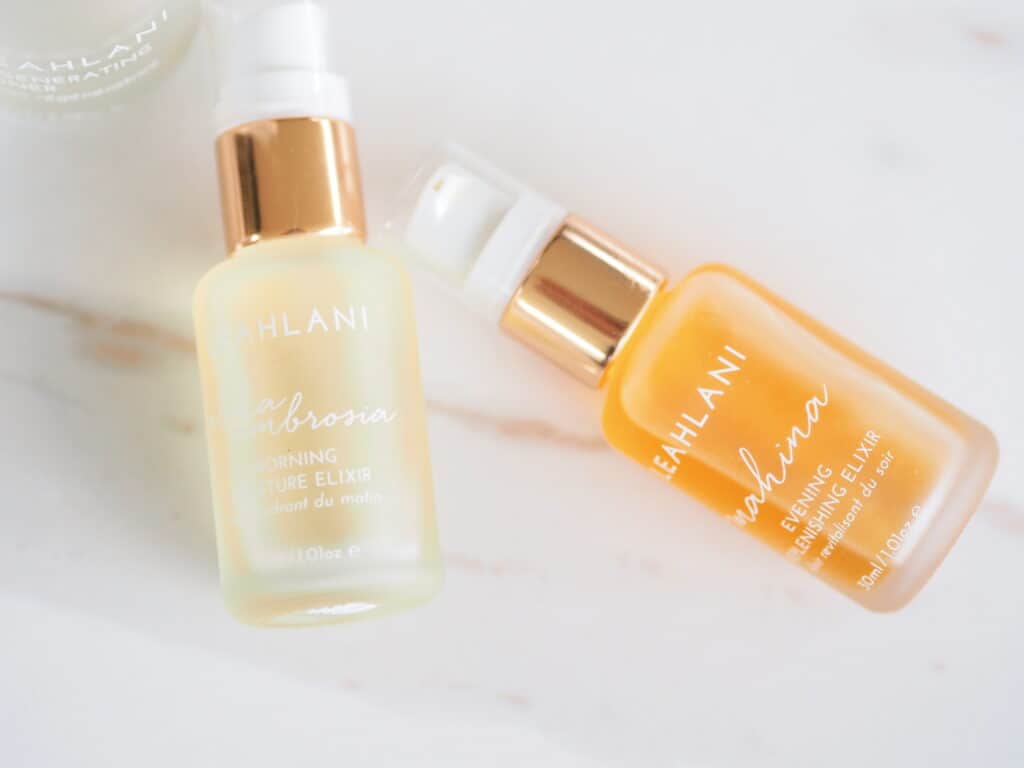 Bless Beauty Balm – I'll be honest, I was a little scared to put this on my face. I break out pretty easily and a thick balm like this is something I'd usually steer away from. But having heard so many amazing things about it I decided to give it a go, and I'm so glad I did.
It is thick but you only need the tiniest amount. It feels so silky smooth on the skin and helps seal in the products I applied before. I like to use it as the last step at night, patting some in all over and relishing in the scent. The scent is inexplicably intoxicating. At first, I did not like it. And now, I can't get enough. I notice neroli the most, but it's another beautiful scent.
I would not recommend this product for oily skin, though I know some who have oily skin do use it. It will last a really long time so the price is totally worth it.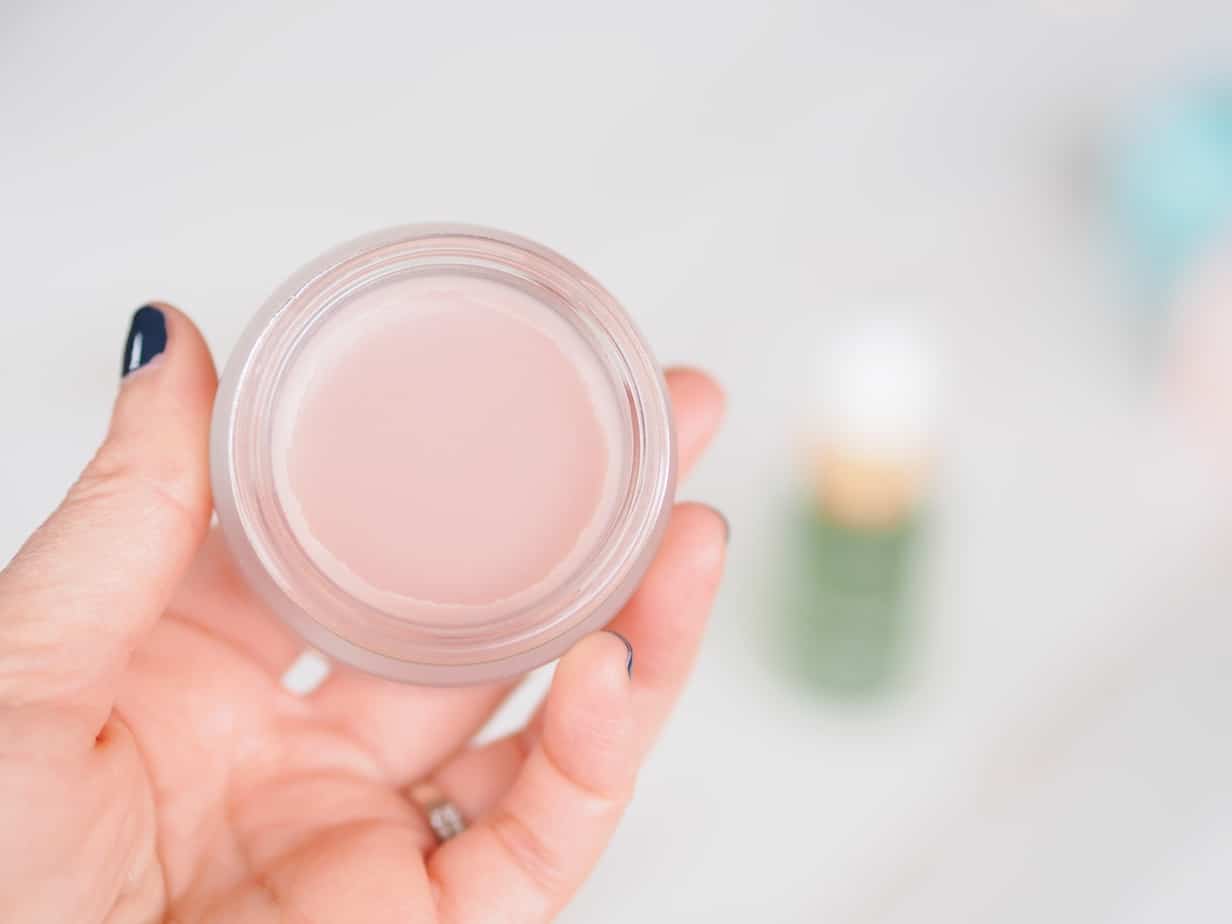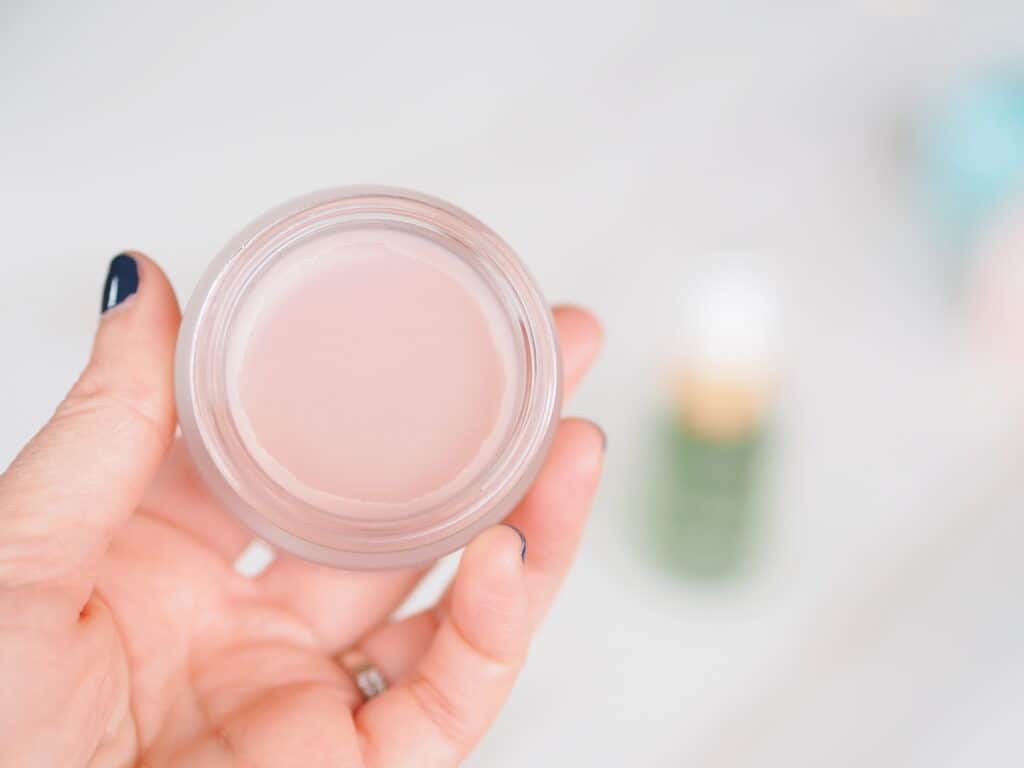 Garden Isle Nourishing Body Oil – This is such a luxurious oil with an intoxicating scent. I only got a sample of this but used it up so quickly because I love the scent and how silky it left my skin. This is definitely not a necessity, but if you're looking for a luxurious body oil then look no further!
So overall, Leahlani Skincare is amazing for the scents. I have not encountered another skincare line that creates such beautifully scented products using clean ingredients. I don't know how she does it but you HAVE to experience it. My favorites are the masks and cleansing oil, because I had the most noticeable results from those products.
I hope you enjoyed my Leahlani Skincare review. For more clean beauty, check out my other popular posts:
LOOKING FOR BUDGET NATURAL BEAUTY PRODUCTS?
In addition to reading my posts on affordable clean beauty, be sure to join my email list to access my clean beauty shopping guides and more in my freebies library!
If you enjoyed my Leahlani Skincare review, please pin and share!