Five Easy Options to Make Your Hair & Beauty Routine Eco-Friendly
This post may contain affiliate links, and I will earn a commission if you purchase through these links. Please read the disclosure policy for more details.
Living an environmentally-friendly lifestyle can take some adjustment, especially if you're just beginning your journey with alternative solutions.
The importance of being aware of our role in the world's environmental footprint is growing, along with the population and the need for manufacturers to produce more products than ever before. It's up to individuals to make responsible choices for the planet and our health with the day-to-day products we use.
But don't worry! You don't have to change your whole life all at once. If you're looking for ways to be more environmentally conscious, start with small, easy decisions.
One way to start living a green lifestyle is to revise your own health and beauty routine. By reducing personal waste and using responsible hygiene and beauty products, you can take a huge step toward a fully green routine.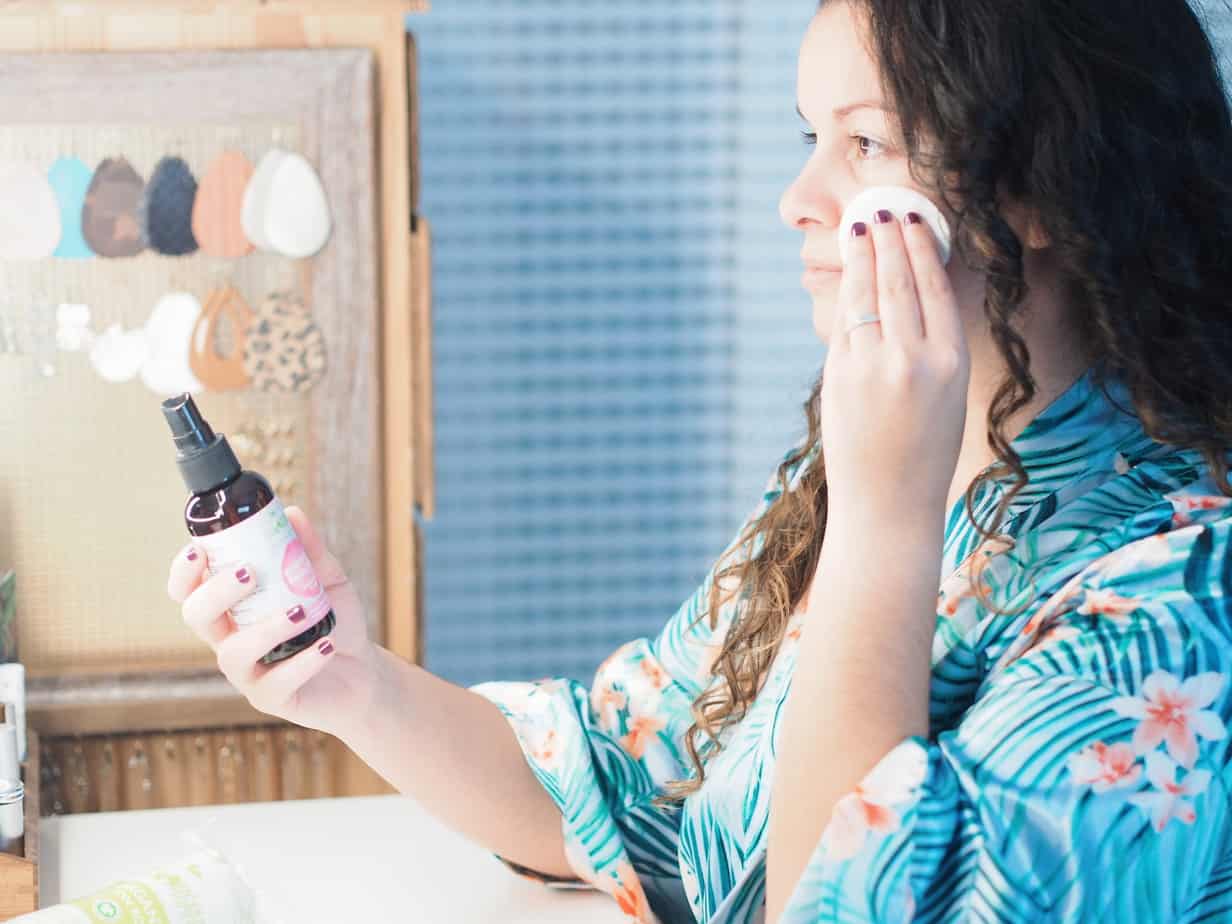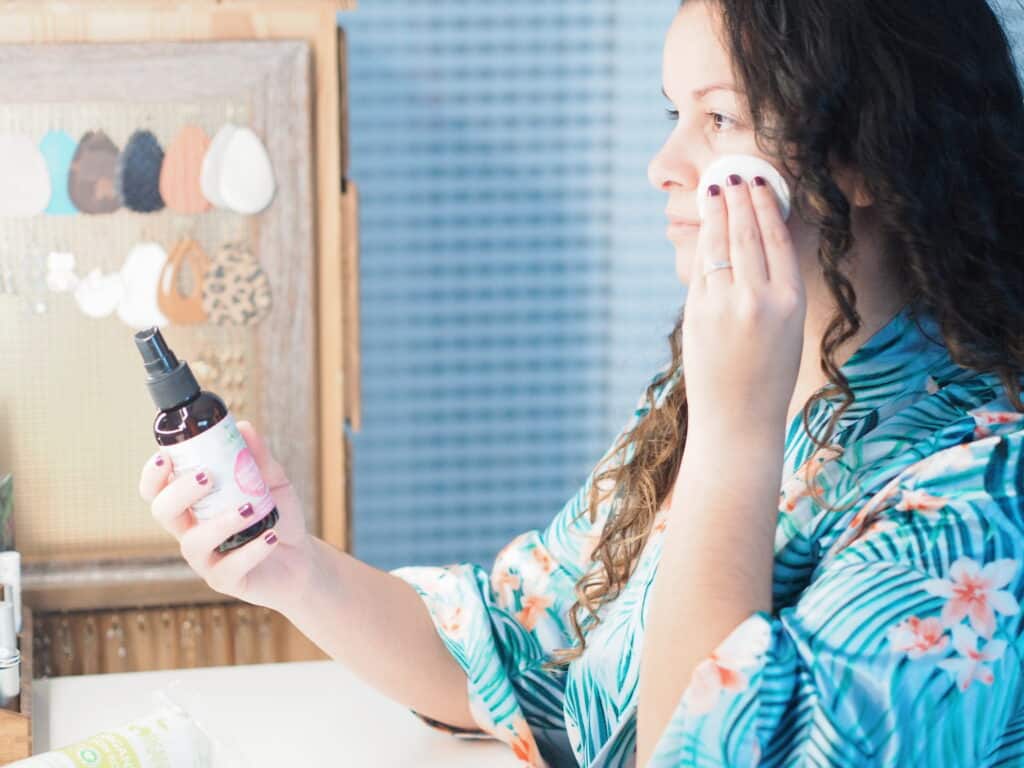 Consider these 5 easy ways to go green with your beauty and hygiene routine:
1. Use natural solutions
Brand name cleaning solutions and make-up products often have harsh chemicals on the ingredients list that aren't healthy for you or the planet. One small way to improve your health and the wellbeing of the planet is to ditch the chemicals and opt for a non-toxic solution.
There are plenty of non-toxic laundry detergents, make-up brands, all-purpose cleaners, hair dyes, and personal hygiene products available on the market. If you're not sure what is safe to buy, take a look at the ingredients to make sure your products are eco-friendly and certified by a reliable organization.
You can find some non-toxic beauty and personal care product recommendations here and in my freebies library for email subscribers.
2. Recycle and reuse
While the majority of recycling takes place in the kitchen, it's easy to forget that we can also recycle the plastic and paper products we use in our morning routine as well. However, you can repurpose plastic bottles and hygiene product packaging to conserve waste. You can also keep a separate recycling bin in the bathroom to limit waste in your home.
Certain products on the shelves are also recyclable, like toilet paper and tissues, or are packaged in recycled materials. This is a good option if you'd like to prioritize reusable materials from the time you make your purchases.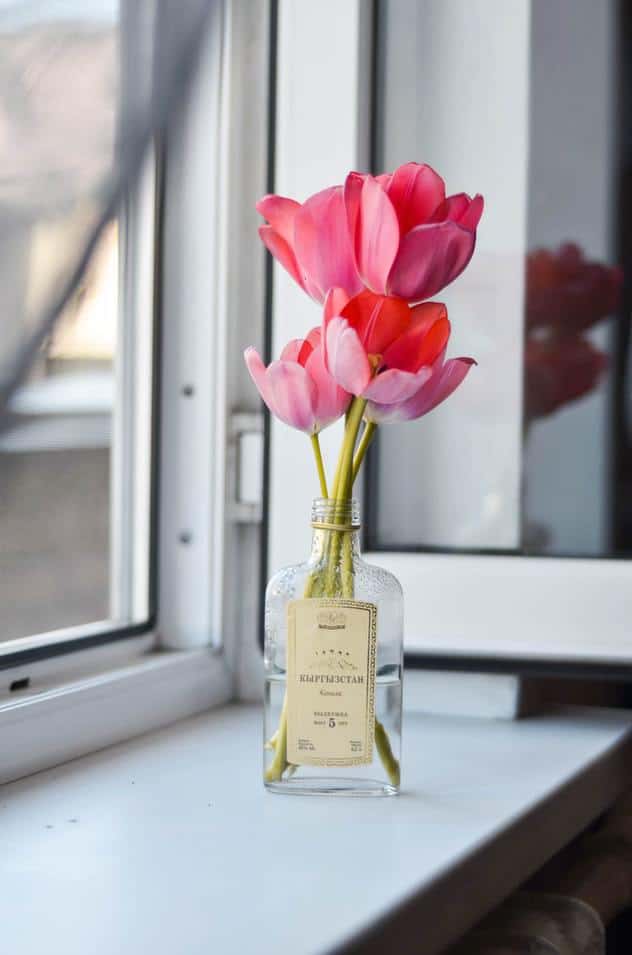 3. Choose organic options
Organic hygiene and beauty products are becoming more and more accessible to the everyday consumer, so try and opt for these when you can. From high-end hand soap and deodorant to some of the best organic tampons and make-up supplies, there are plenty of options available at affordable prices.
Cloth diapers and feminine pads are also great choices if you're trying to eliminate paper products all together. You can also switch to using washcloths instead of make-up removal wipes or paper towels. With so many organic products on the market, you don't have to worry about how to make your previous solutions work for a green lifestyle.
READ: Nontoxic Period Products
4. Shop local
There are often plenty of green health and beauty solutions available in your own backyard! Local farmer's markets are full of vendors who prioritize eco-friendly solutions and make products by hand.
Shopping locally can help save the earth from harmful chemicals, as well as exhaust and pollution made by big production factories. Next time the weather is nice, get outside and shop for homemade soaps, oils and other hygiene items that are both high quality and eco-friendly.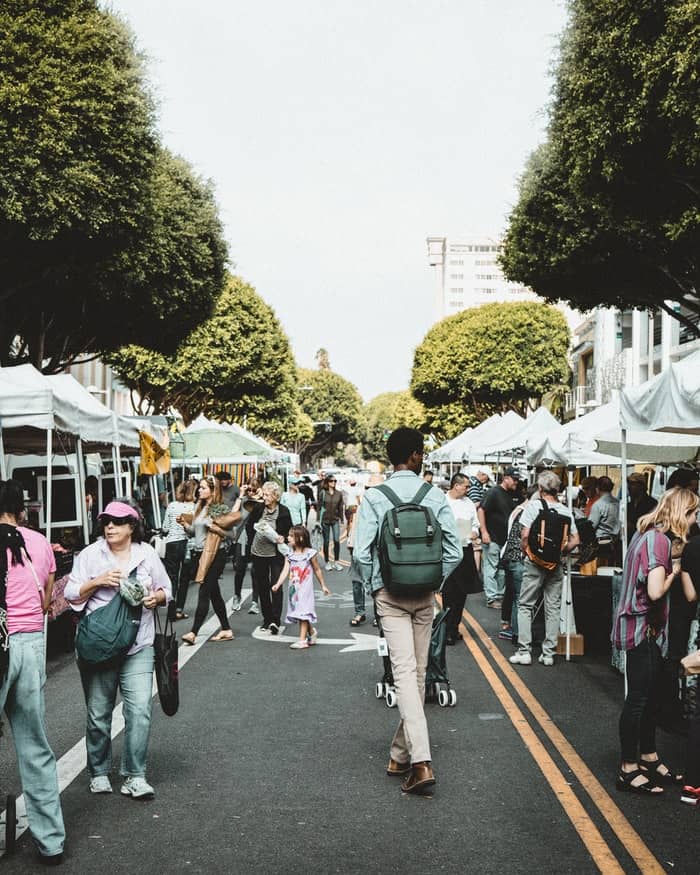 5. Be aware of your energy use
Whenever you can, choose energy-efficient appliances and tools for your beauty routine. Hairdryers, flat irons, curling irons, and electric razors and toothbrushes all use more energy than you'd think.
To conserve electricity, some major manufacturers have found ways to save power and also save you money on the electricity bill with eco settings and lower voltage products. Take a look at your beauty tools next time you want to take a step toward going green.
---
Making environmentally responsible choices is much easier than it used to be with so many innovative and alternative solutions available for any household, hygiene, or beauty need.
Jenny Hart is a health and wellness writer with a passion for travel, cycling, and books. When she isn't writing or traveling, she's traversing NYC with her two dogs Poochie and Ramone.
Check out these related posts:
LOOKING FOR BUDGET NATURAL BEAUTY PRODUCTS?
In addition to reading my posts on affordable clean beauty, be sure to join my email list to get access to my clean beauty shopping guides in the freebies library.
Want to remember this? Save 5 Ways You Can Go Green With Your Beauty & Hygiene Routine to your favorite Pinterest board!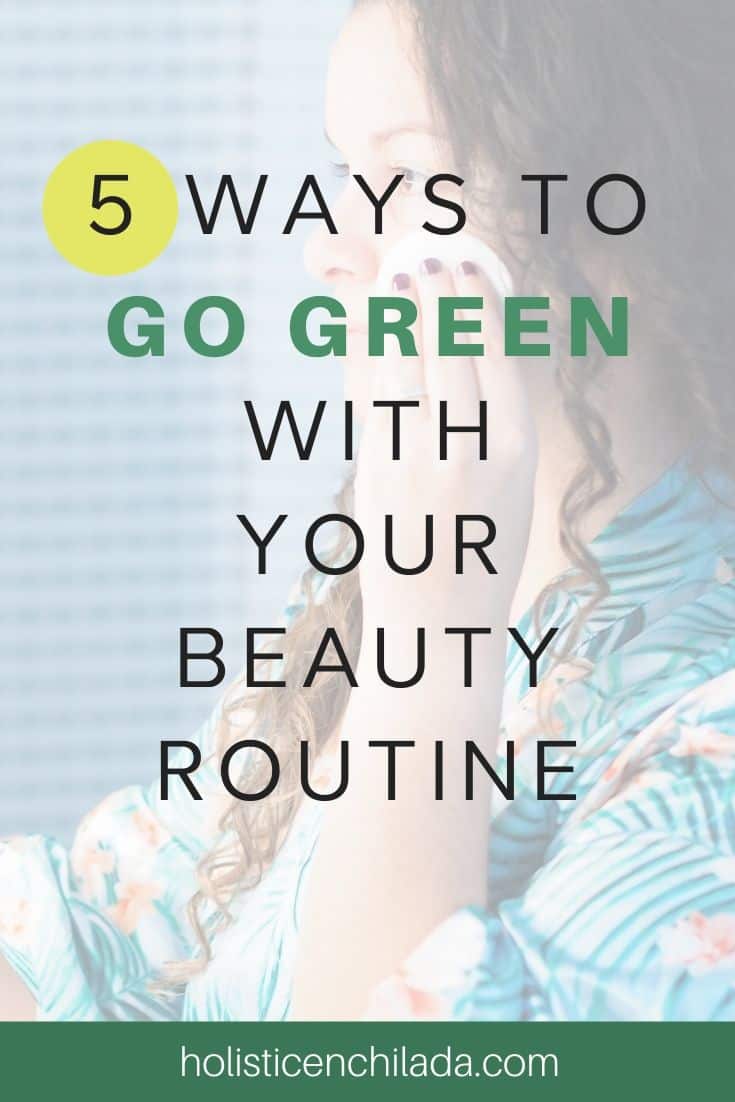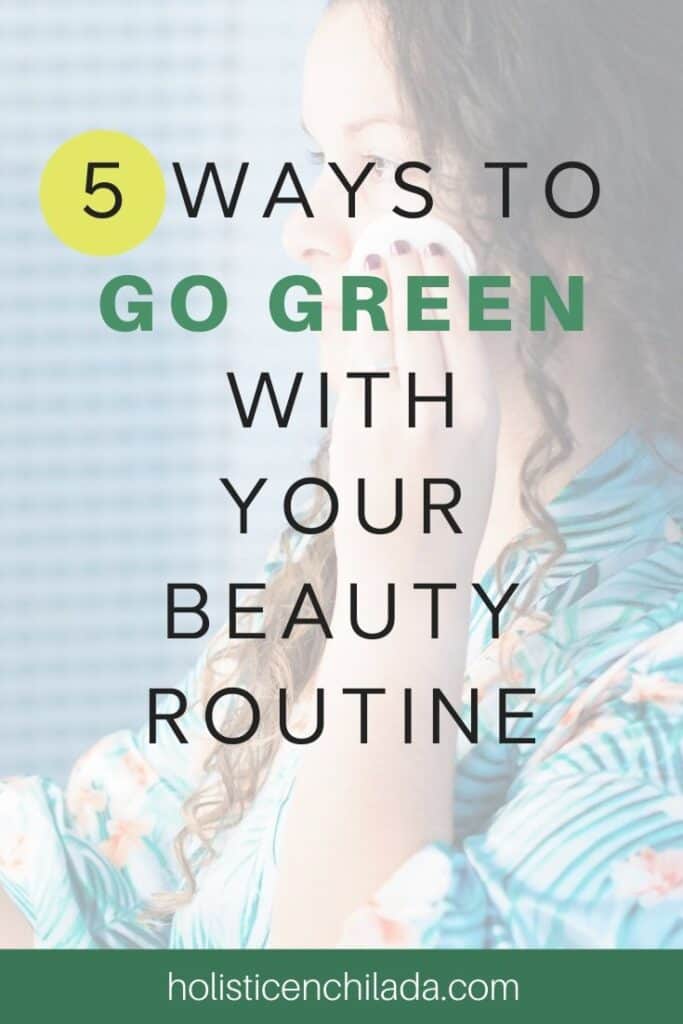 Clean Beauty Coaching
I now also offer Curl & Clean Beauty Coaching sessions virtually! You can book a 15-minute, 30-minute, or 45-minute session with me to help you solve your curly hair or clean beauty struggles. Click here to learn more.