Why You Should Switch to Organic Cotton Bedding – HUUT Review
This post may contain affiliate links, and I will earn a commission if you purchase through these links. Please read the disclosure policy for more details.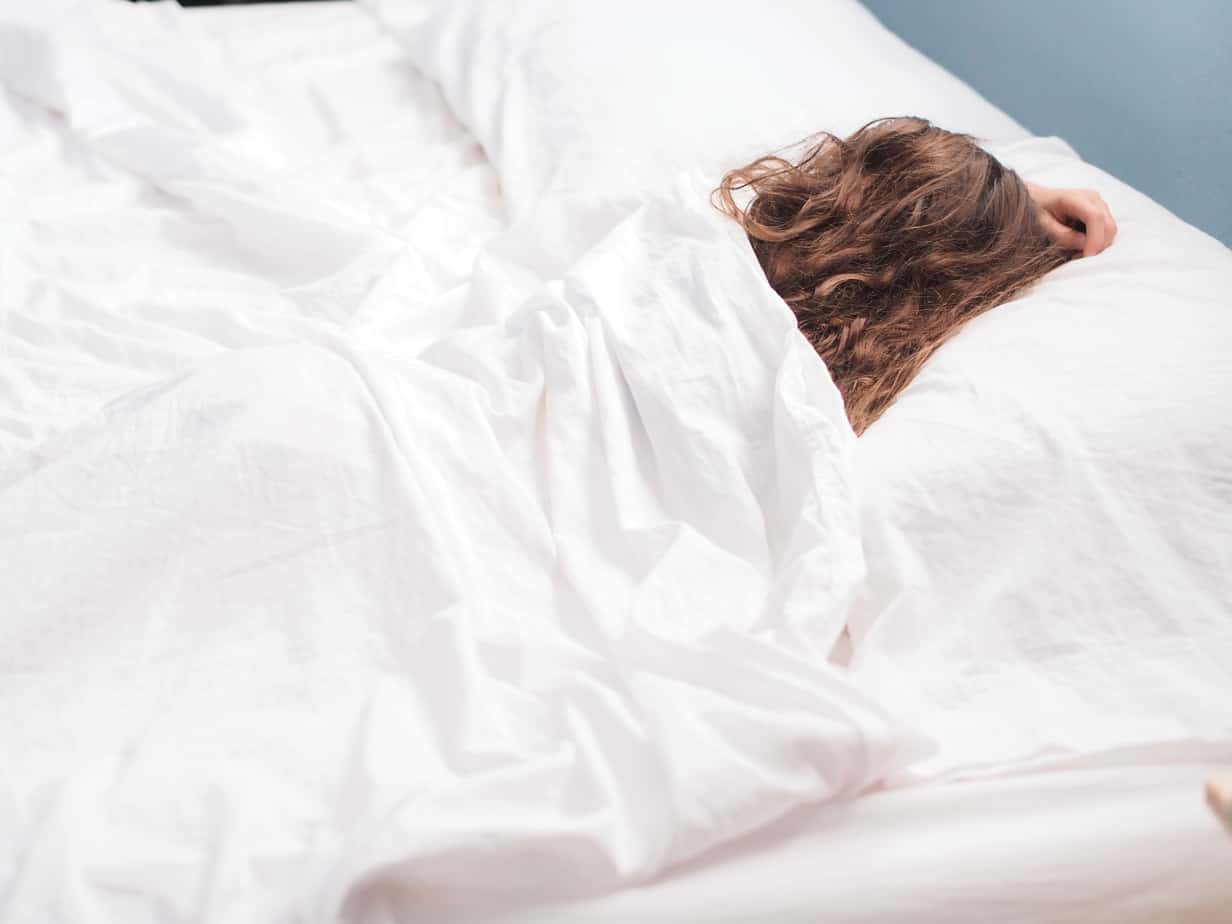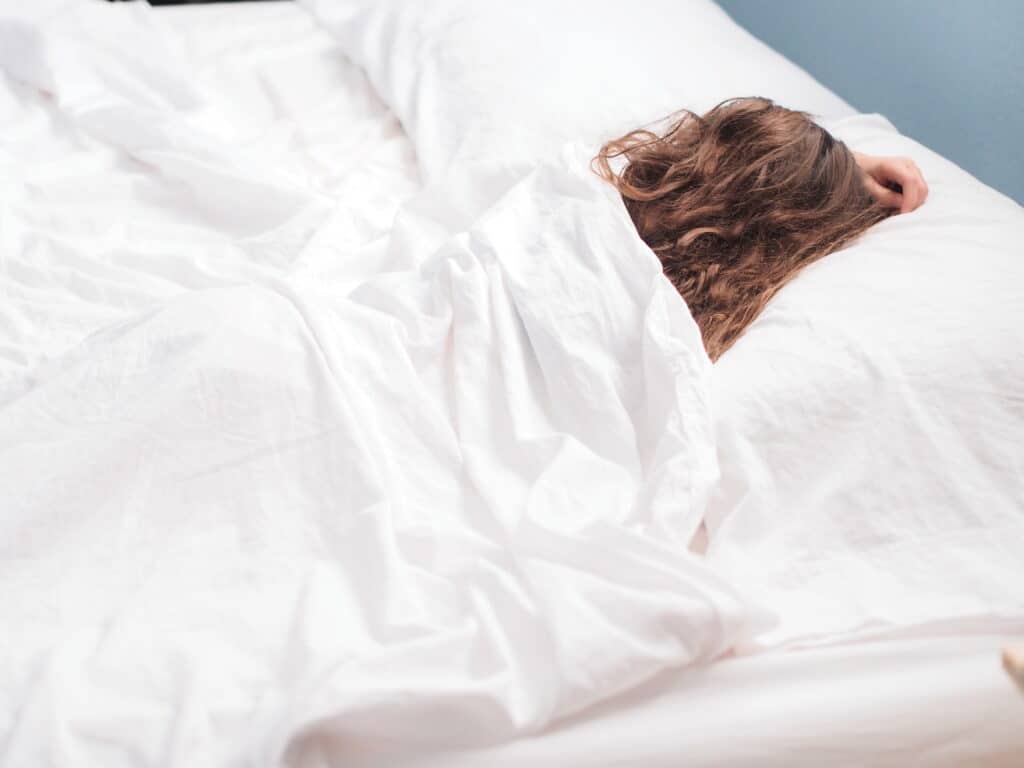 You've probably never really thought about your bed sheets being toxic. I hadn't for many years and only recently looked into organic cotton bedding and organic kids bedding when I was shopping for new sheets for my daughter.
The Problem With Conventional Cotton
What made me even consider nontoxic bedding? I had seen some troubling information online so I decided to do some research and inform myself.
It turns out, cotton is one of the dirtiest crops in the world and what most bedding is made of. We spend a third of our lives in bed so considering what our skin is touching all night long is important.
Conventional cotton uses the highest amount of insecticides and its production is environmentally unsustainable. According to the World Wildlife Fund, it takes 20,000 liters of water to produce one kilogram of cotton, which is equivalent to a single t-shirt and pair of jeans.
The "diversion of water and its pollution by cotton growing has had severe impacts on major ecosystems such as the Aral Sea in Central Asia, the Indus Delta in Pakistan and the Murray Darling River in Australia."

World Wildlife Fund
Check out these quotes about climate change which shed more light on why we should be considering sustainability in our everyday products like our bedsheets.
Cultivating conventional cotton degrades the soil and leads to erosion. The high amount of pesticides used threatens the quality of soil, water, farmers, and the biodiversity of the nearby environment. These pesticides and fertilizers contaminate rivers, lakes, wetlands, and underground aquifers.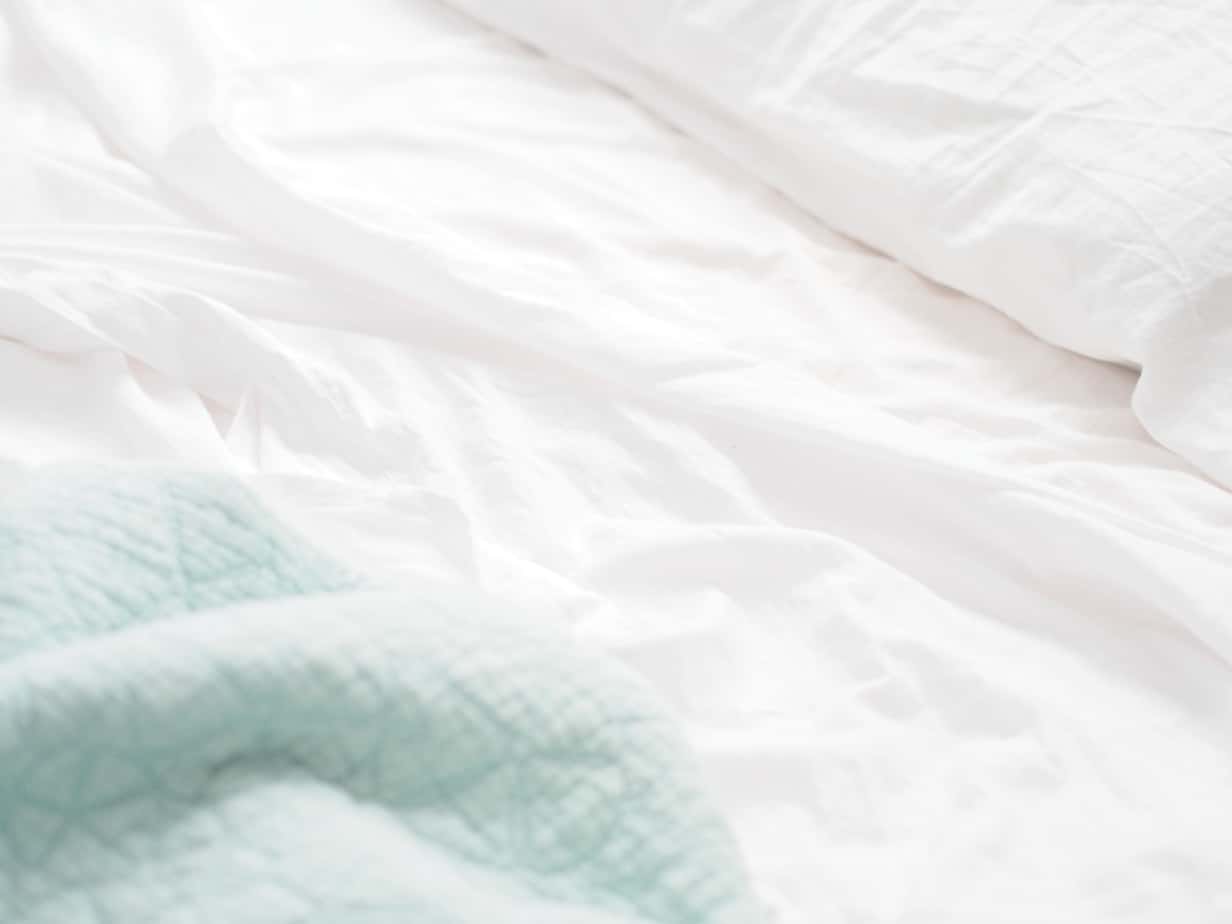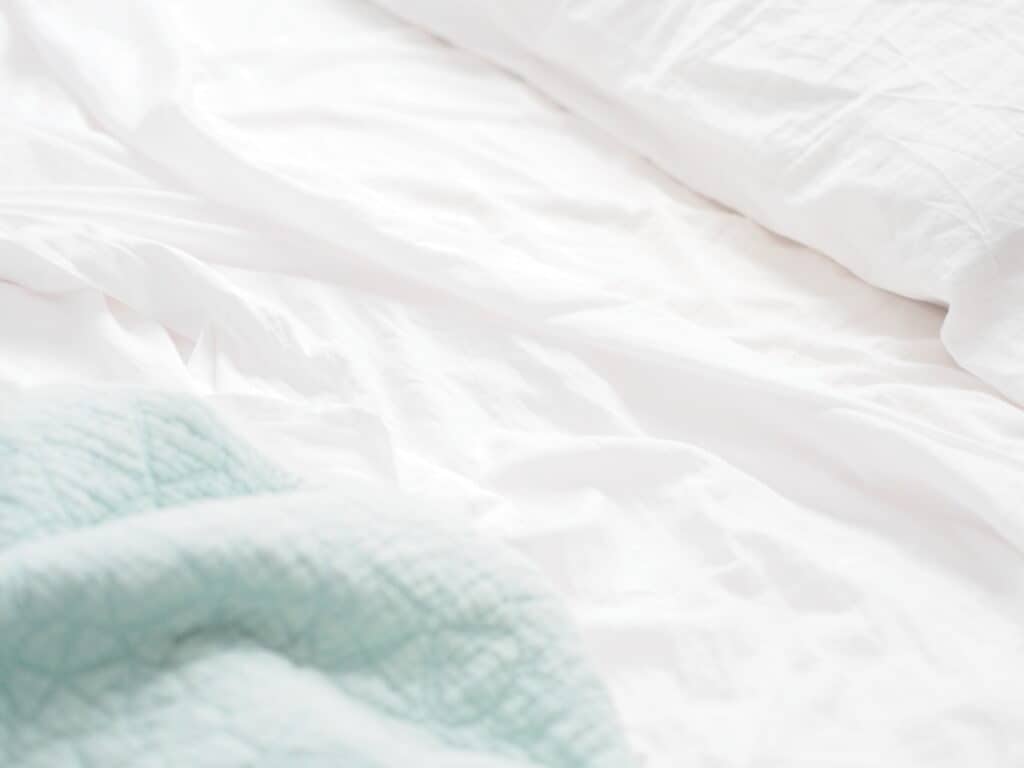 Organic Cotton
Organic cotton focuses on the use of safer and fewer pesticides, preserving the ecosystem, using less water, and preserving the soil. Overall it's a healthier and more sustainable choice over organic cotton. There are certain standards that need to be met to obtain certification much like with organic food.
Fair-Trade Cotton
Fair-trade refers to improving the living and working conditions of the producers of cotton. With cotton being one of the most widely grown crops, it's important to support fair trade cotton to ensure positive living and working conditions of the farmers.
GOTS Certified Organic Cotton
If you've ever looked into organic cotton then you've likely seen these words before. GOTS stands for Global Organic Textile Standard. It's the gold standard of organic cotton.
The aim of the standard is to define world-wide recognized requirements that ensure organic status of textiles, from harvesting of the raw materials, through environmentally and socially responsible manufacturing up to labeling in order to provide a credible assurance to the end consumer.

GOTS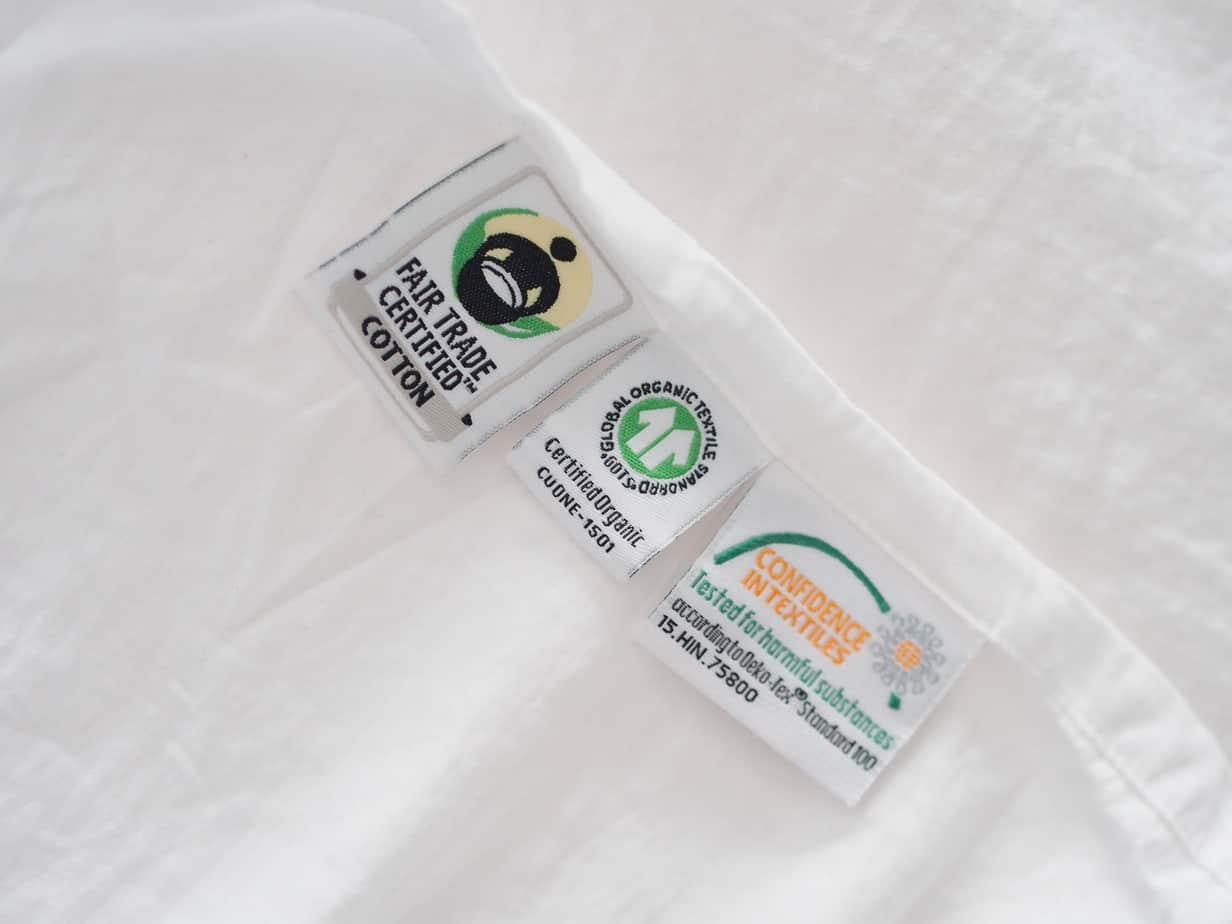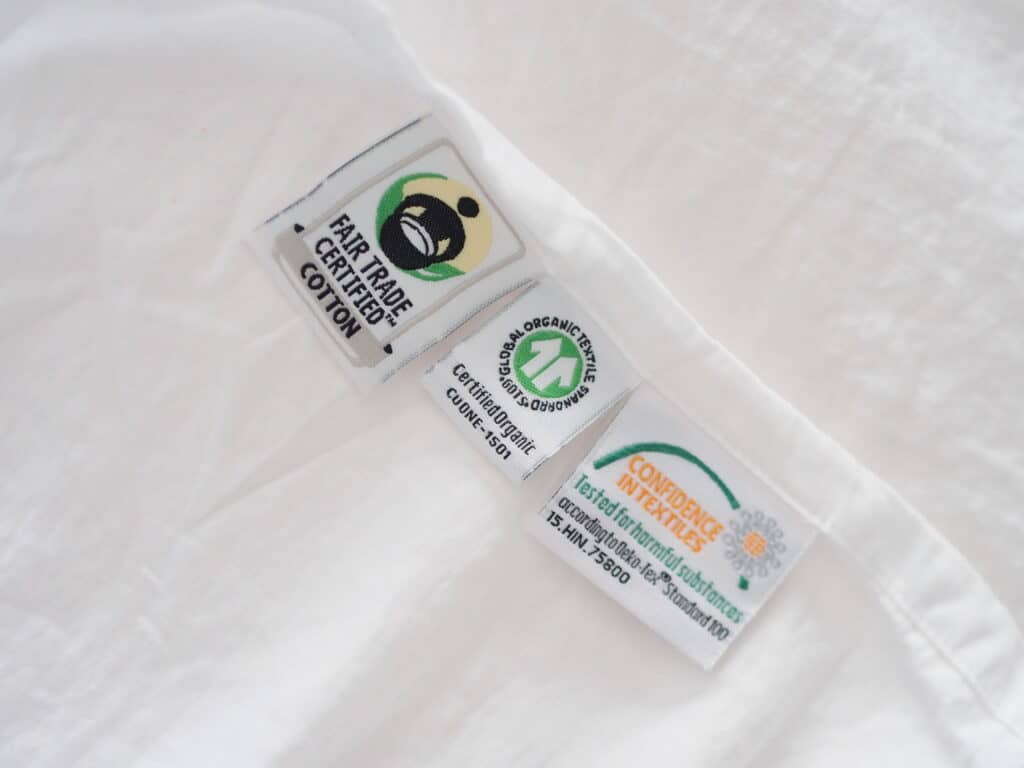 *This post is sponsored my HUUT but all thoughts are my own.
HUUT Organic Cotton Bedding
HUUT kindly sent me a set of organic sateen bed sheets to try out. I have been using mid-range sateen sheets for years because I just love the soft, smooth feel of those kinds of sheets.
HUUT uses:
Fair trade certified organic cotton in its percale and sateen sheets
pure Egyptian cotton which is OEKO-TEX + Cotton Egypt & certified by the Egyptian Cotton Association
cotton that is free of harmful substances, child labor, and gender discrimination and that it is indeed 100% genuine
They also donate $10 to Feed My Starving Children organization for every sale of bed sheets.
This all sounds so great and I love supporting such socially responsible companies!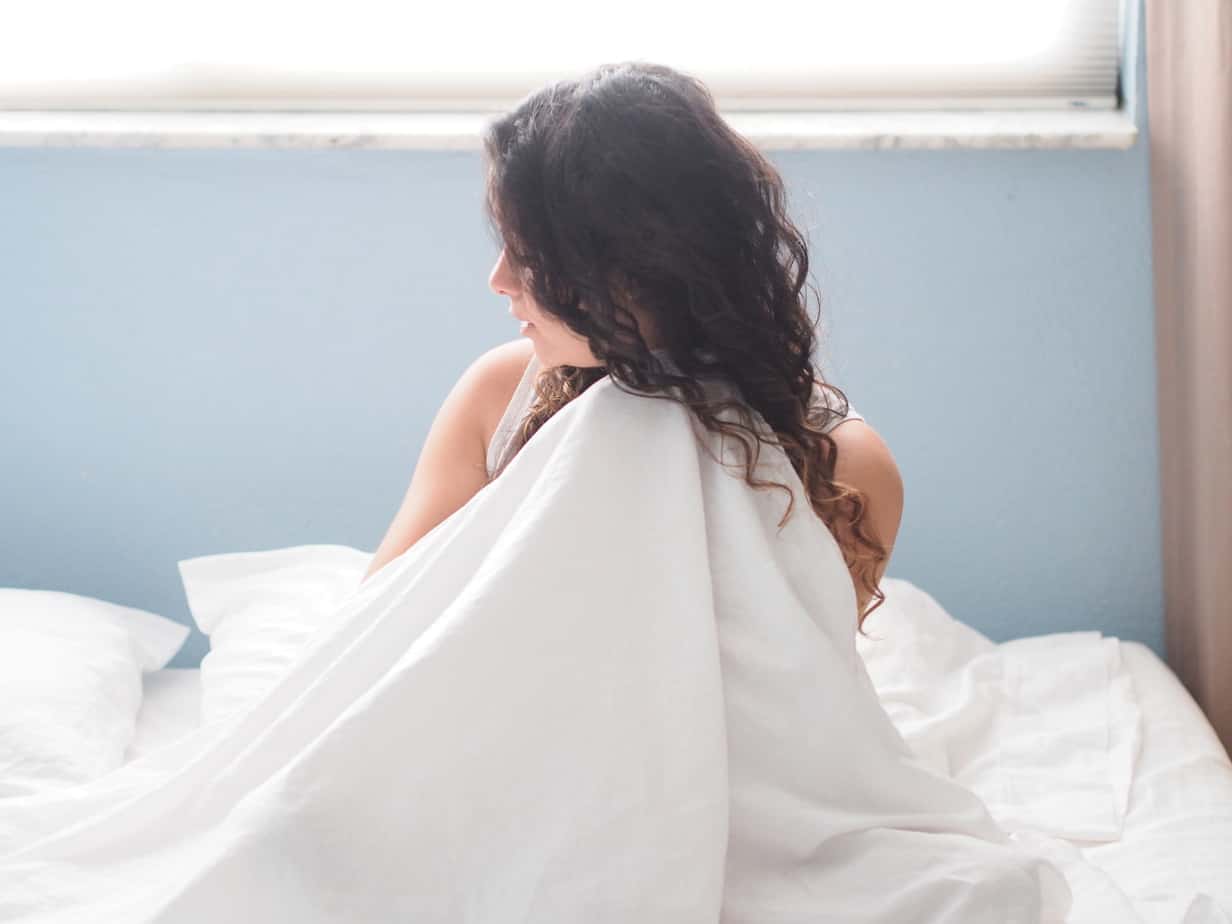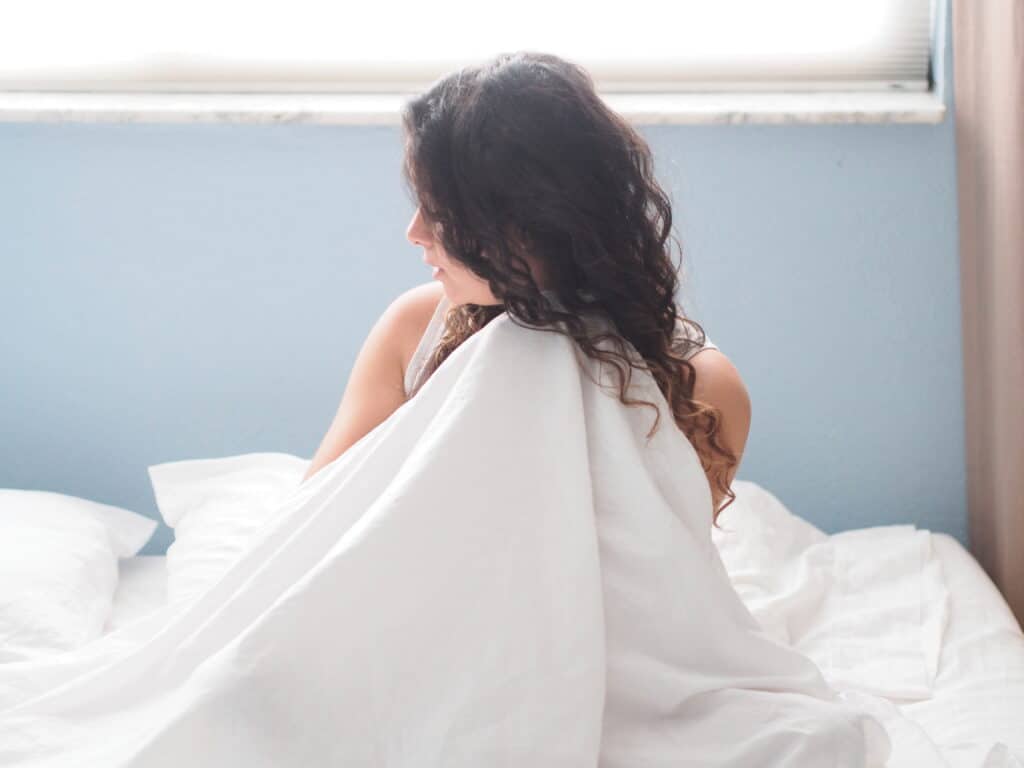 HUUT Organic Sateen Bed Sheets Review
I've been using these sheets for a few weeks now and I am very happy with the quality and feel. They look so clean on my bed and are wearing well. I had another set of store brand organic cotton sheets but I definitely prefer the HUUT sheets for the softness and quality.
They're not as smooth as the other sateen sheets I had but they're still smooth enough that I like them. Supposedly they get softer with each wash but I've only washed them a few times so I can't speak on that yet. They also wrinkle a bit faster but I don't mind.
In addition to sateen bed sheets, HUUT also offers percale sheets, regular Egyptian sheets, and towels. I purchased a set of the organic cotton sheets for my daughter's room so they're a great option for organic kids bedding too.
They have a 30 day trial so you can shop at ease. And I've got a great coupon for you to save some money: use code Delilah25 at checkout to save!
If you're looking for nontoxic bedding I strongly recommend this brand!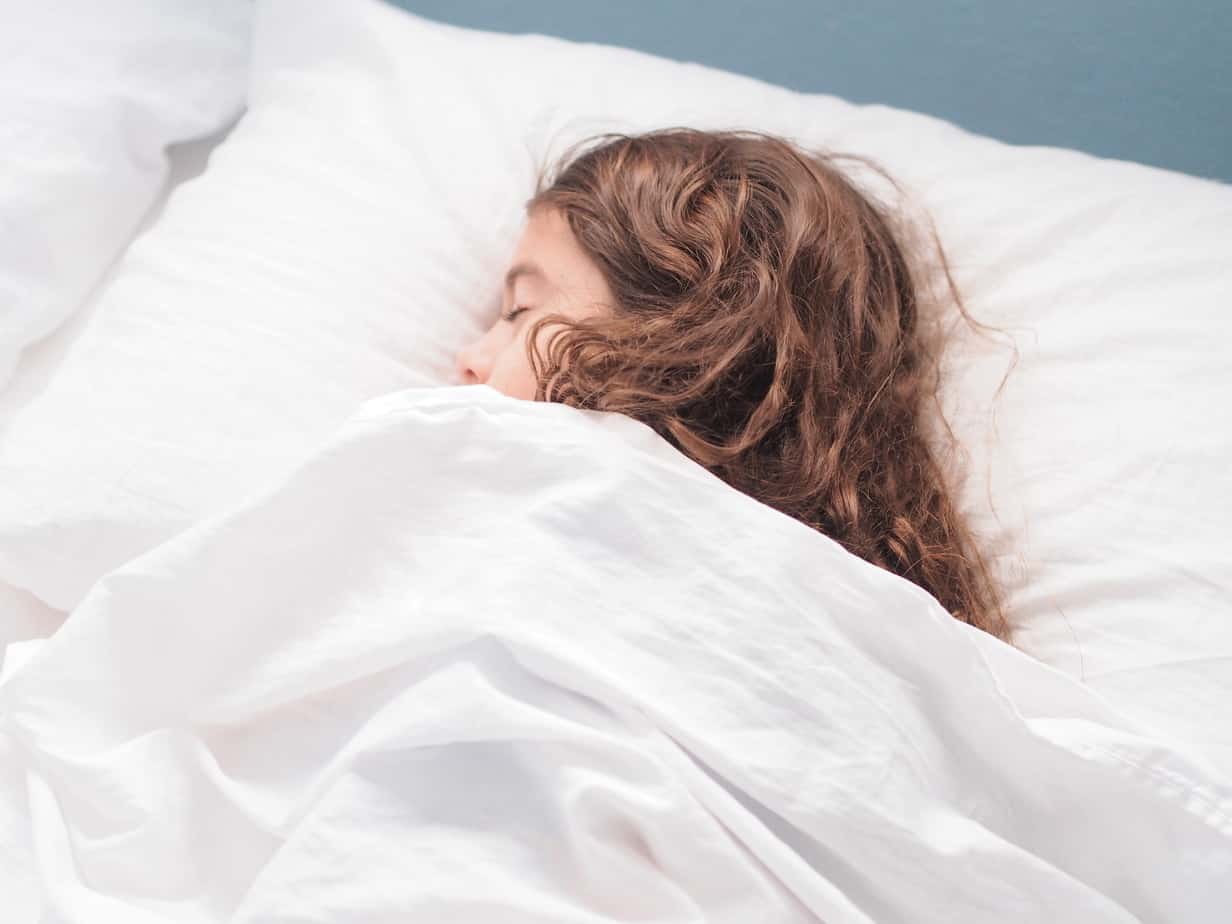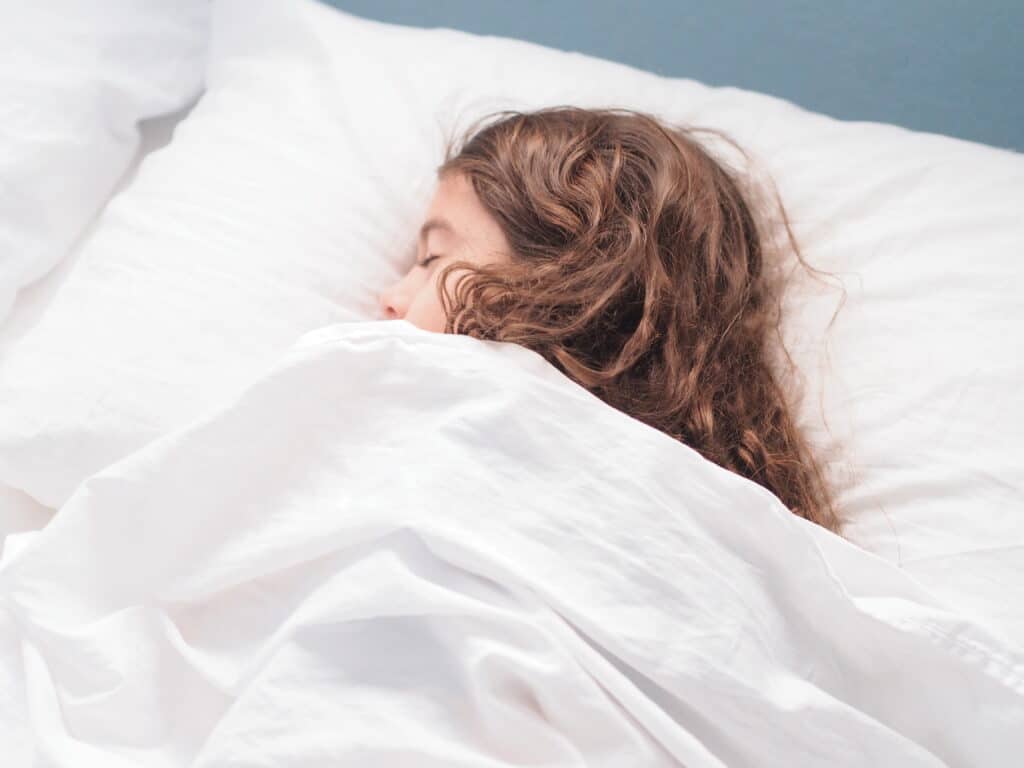 Looking for more natural living content?
Check out these popular posts:
TRANSITIONING TO NATURAL BEAUTY?
In addition to reading my posts on affordable clean beauty, be sure to join my email list to access my clean beauty shopping guides and more in my freebies library!
If you liked this post, please pin and share!