Kosas Brand Makeup: My Top Picks from This Clean Beauty Line
This post may contain affiliate links, and I will earn a commission if you purchase through these links. Please read the disclosure policy for more details.
Last month, Kosas Cosmetics sent me a bundle of their products to try out and review. I have been hearing about Kosas and their latest 10 second eye shadows for a while now so I was very excited to be doing a full Kosas review!
The following products were sent for my review:
Tinted Face Oil in 5.5 and 06
10 Second Eye Shadow in Copper Halo
Color & Light Palette Contrachroma
Color & Light Palette Velvet Melon
Wet Lip Oil in Dip
Kosasport Tinted Lip Balm in Pulse
Weightless Lipstick in Undone
I love their gorgeous but simple packaging, moderate price range, and great wear. I truly was not disappointed with any of the products I received and that rarely happens! You can check them out here.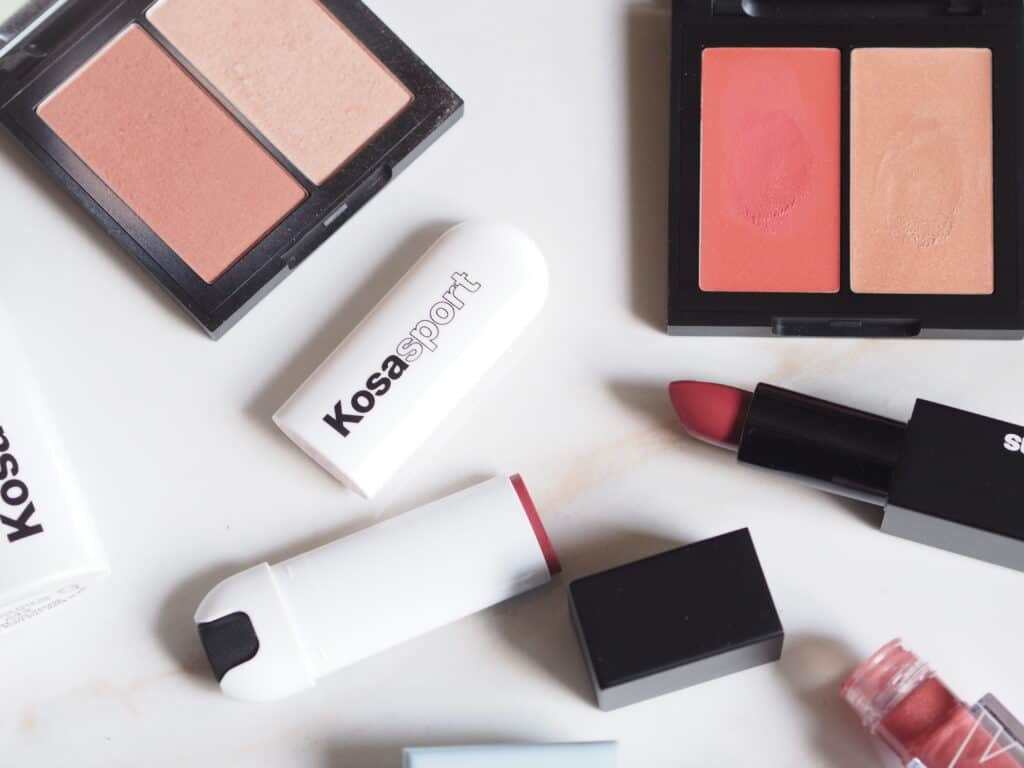 About Kosas
Kosas Cosmetics is all about quick, easy, and clean makeup. All of their products are designed to be applied using just your fingers and are flattering on all skin tones. The products use nourishing ingredients to combine skincare with makeup.
Their range of makeup includes foundation, lip colors, blush, bronzer, highlighter, and eye shadow all moderately priced.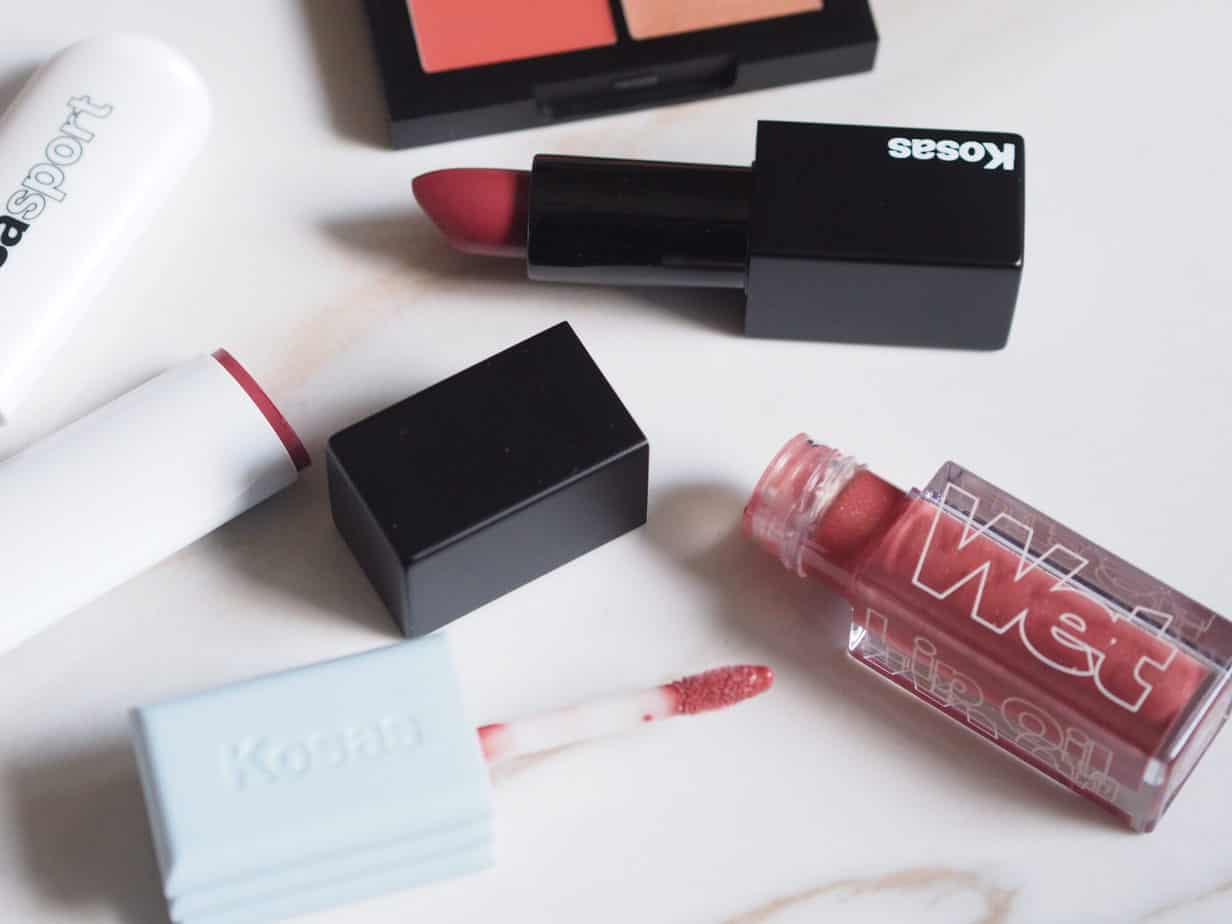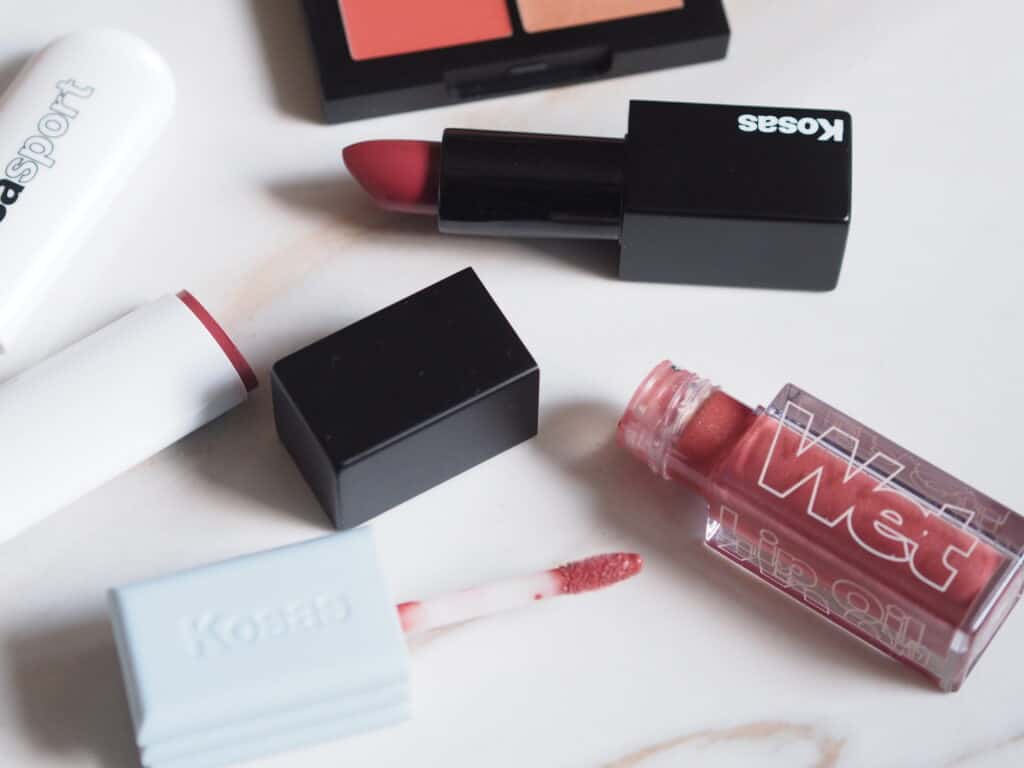 Kosas Tinted Face Oil Review
I was very curious about this foundation since my skin is dry and it has the word oil in the name. But this is not like an oil at all. Really it's just a thin liquid foundation.
I'll share their description here because it is very accurate: "Radiance-boosting botanicals absorb, allowing skin-perfecting pigment to even and illuminate complexions. A feather-weight, medium coverage foundation and deeply hydrating skin elixir. "
I got the shades 5.5 and 06 and after patch testing, I thought 5.5 was a better match. I struggled a bit with blending it in and having it settle in my pores. It took a lot of work to get it blended.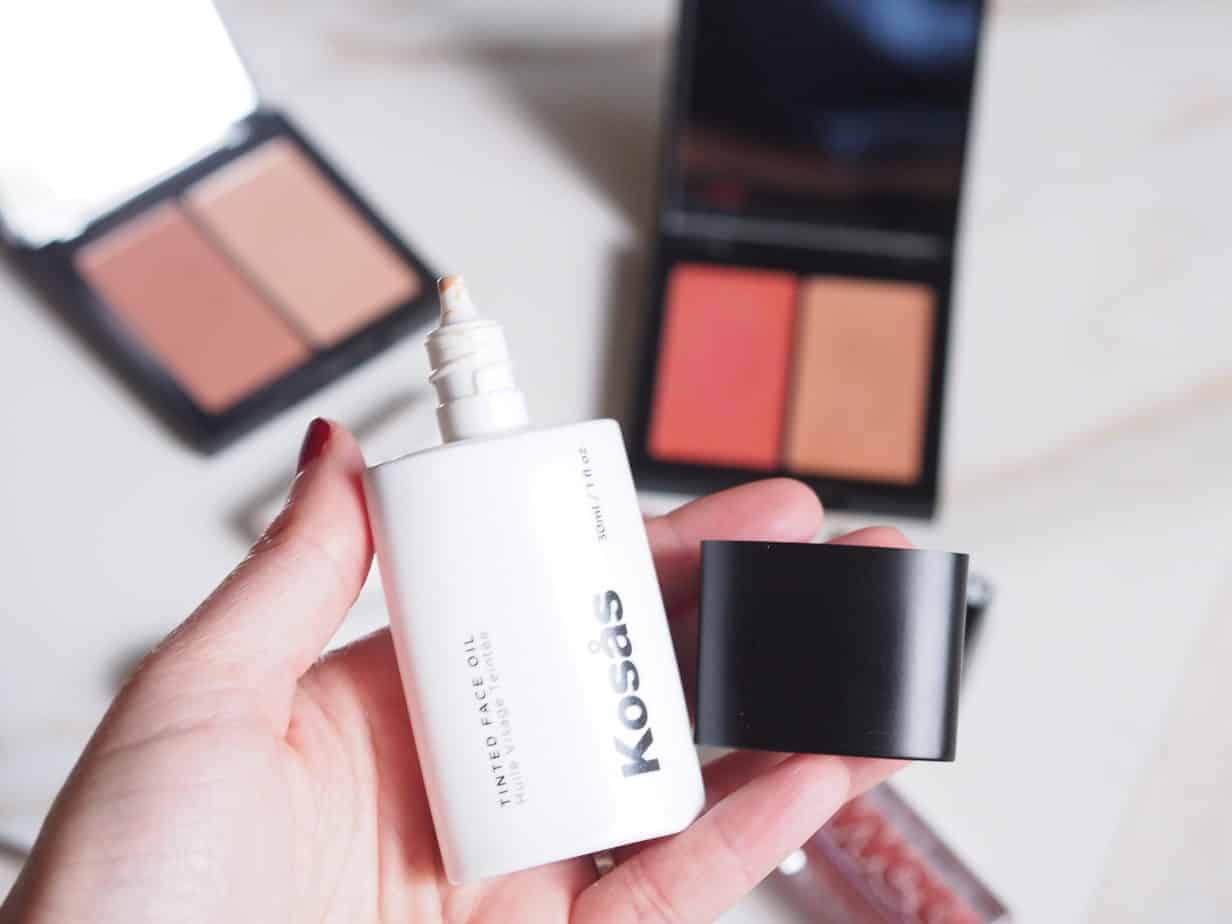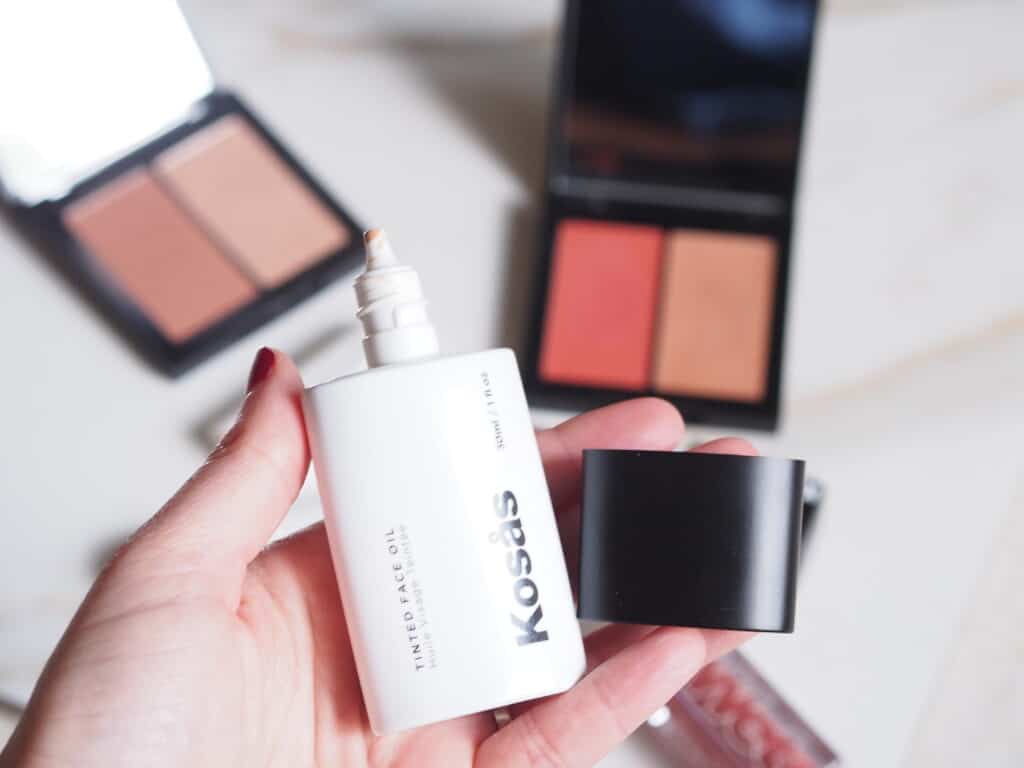 But I soon figured out that it was because 5.5 was too light for my skin. On a whim, I decided to try 06 and it was so seamless. I applied about a nickel size to my hands and applied it to my face using my fingers. It was perfect! No need to blend or buff because it spread evenly and matched perfectly!
The texture is very satiny and slightly matte and it has medium coverage. It spreads easily due to how thin it is but it really surprised me how great the coverage was. It is my new go-to daily foundation. Super lightweight with the perfect amount of coverage and blurs my imperfections.
I did use my regular concealer for the under-eye area but I do not need to touch up anywhere else. I like to use this daily since it is so lightweight and lasts all day.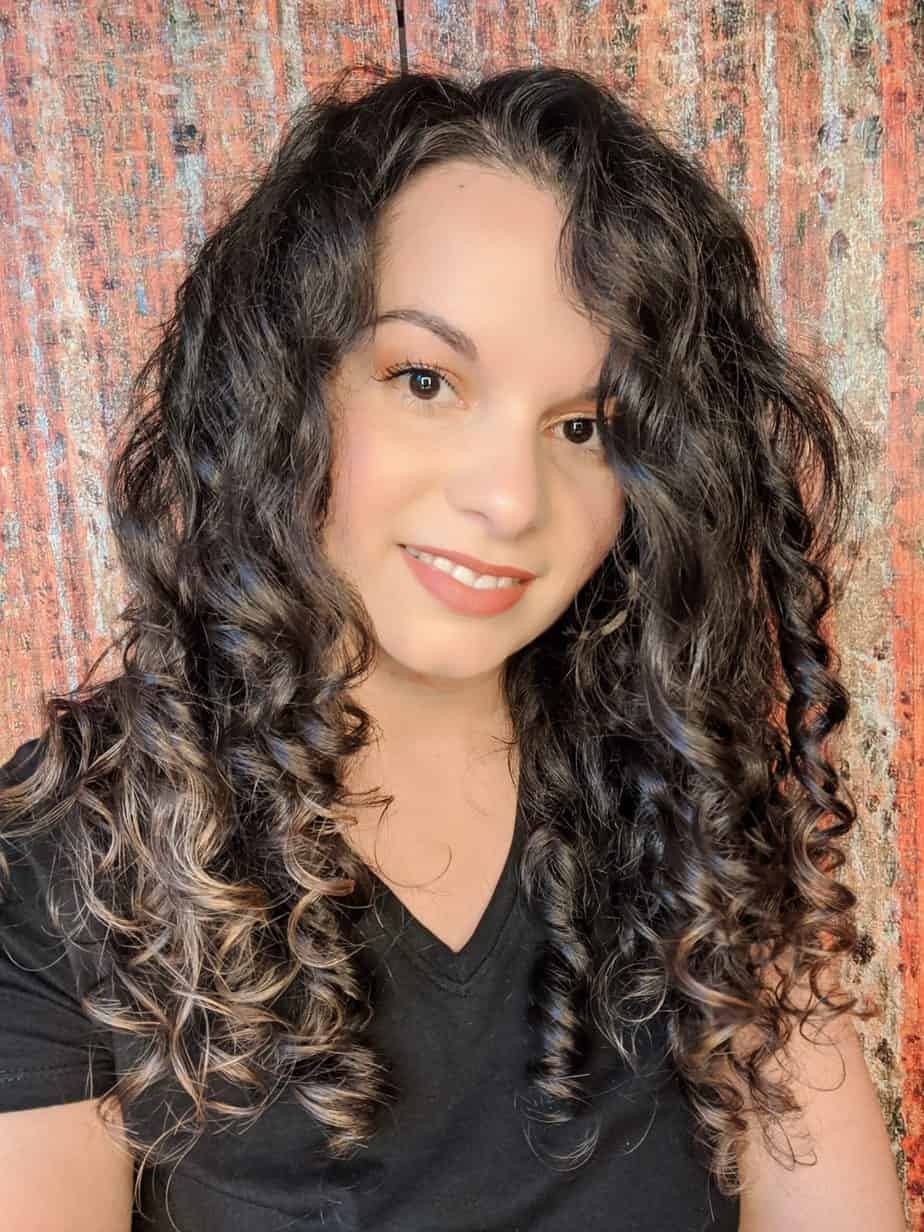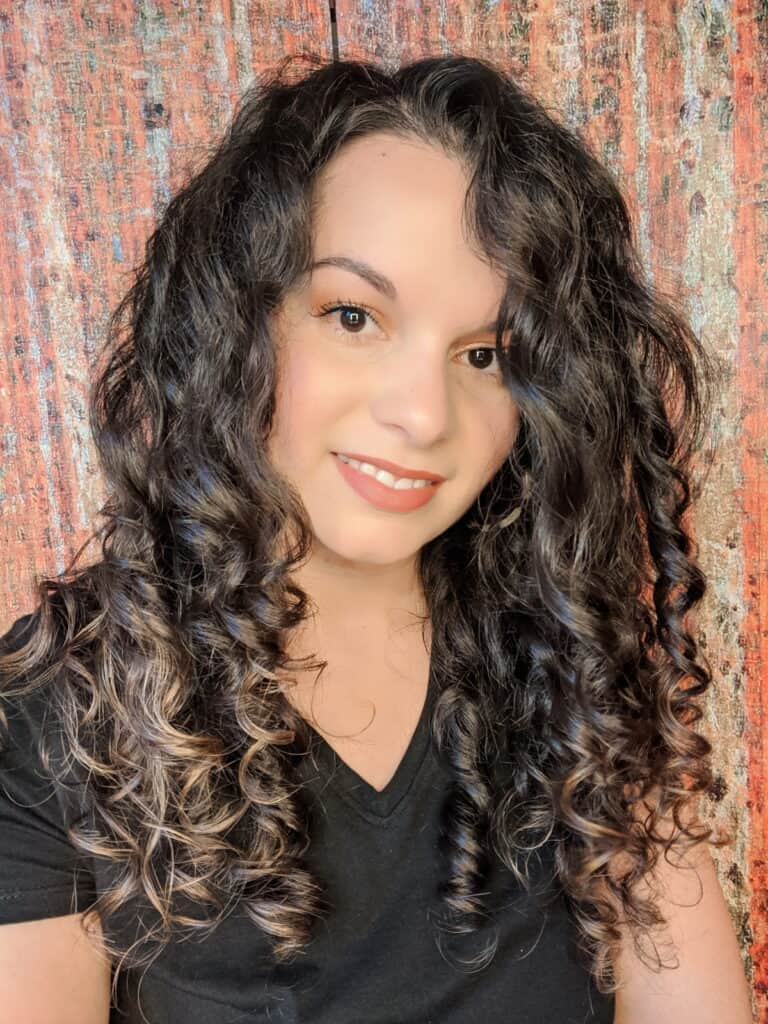 Kosas 10 Second Eyeshadow Review
This eyeshadow is so unique and I love it! It is liquid and comes in a tube like lip gloss. The texture is thin but it is very pigmented.
I thought it would dry quickly because of the whole "10 second" thing but it actually is very easy to blend even after it feels dry.
You can apply it using just your fingers but I prefer to use a brush to get it nicely blended out the way I like. Regardless, there is no creasing! And it is buildable. You can make it sheer or intense as you wish.
The shade I got is perfect for my skin tone. It goes with pretty much everything so I have been getting a lot of use out of it.
Shop the 10 Second Eyeshadow here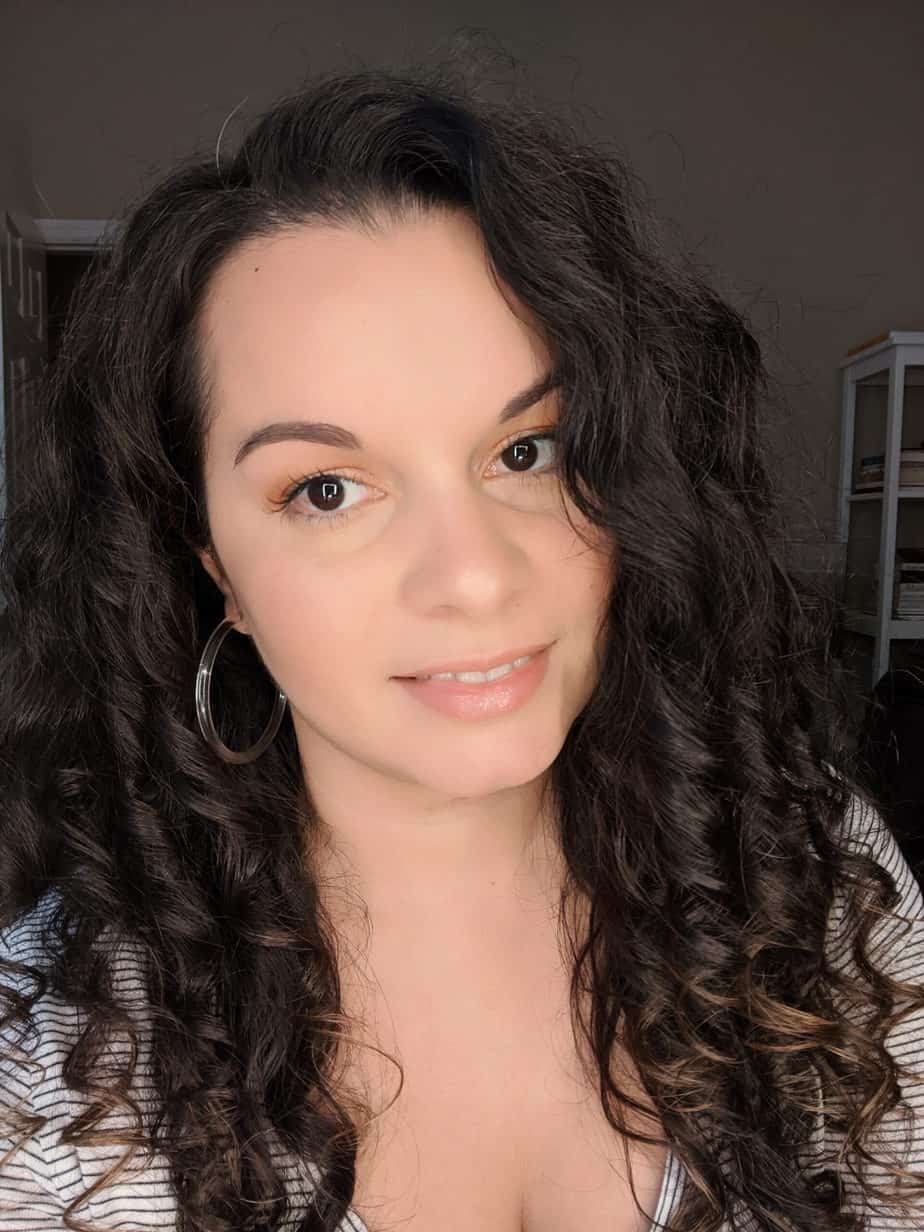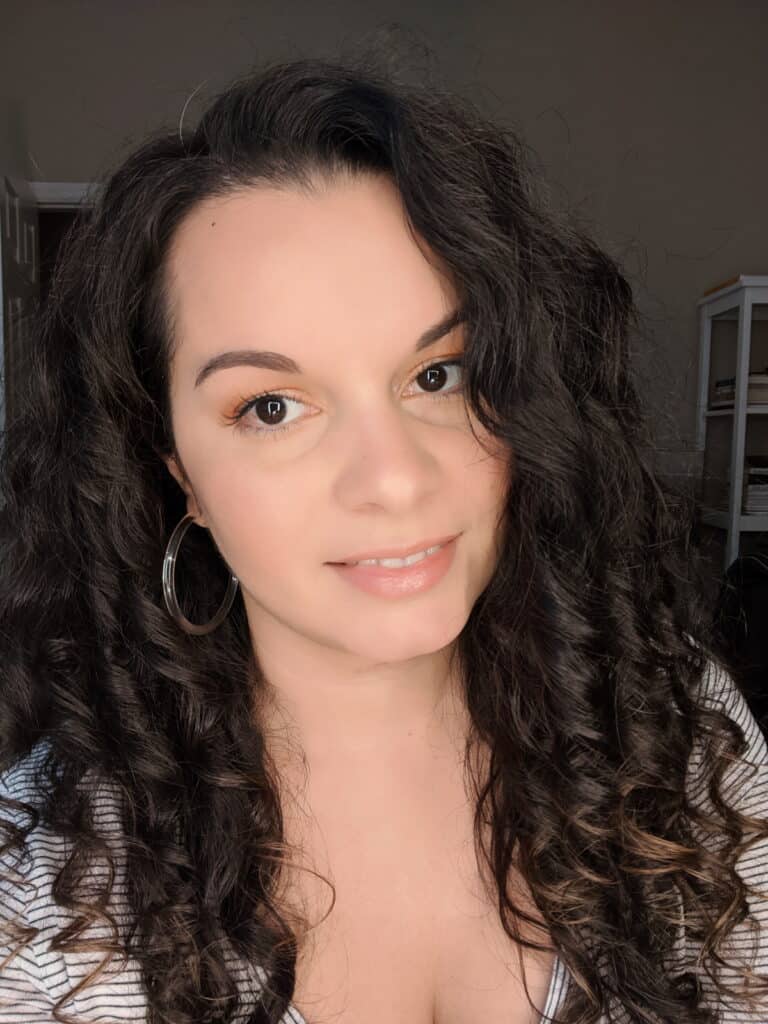 Kosas Color & Light Palette Review
I got a pressed powder and cream version of these and I like them both. Each palette contains a blush and highlighter.
Contrachroma is a pressed powder bronze blush and golden highlight, "a golden bronzing powder blush and highlighter duo for sun-kissed glow or subtle sophisticated definition." It has great pigmentation and flatters my skin tone.
This one is my favorite for every day because it is neutral. I also apply powder products more quickly for some reason so I grab this one when I'm in a hurry.
Shop the Contrachroma Color & Light Palette here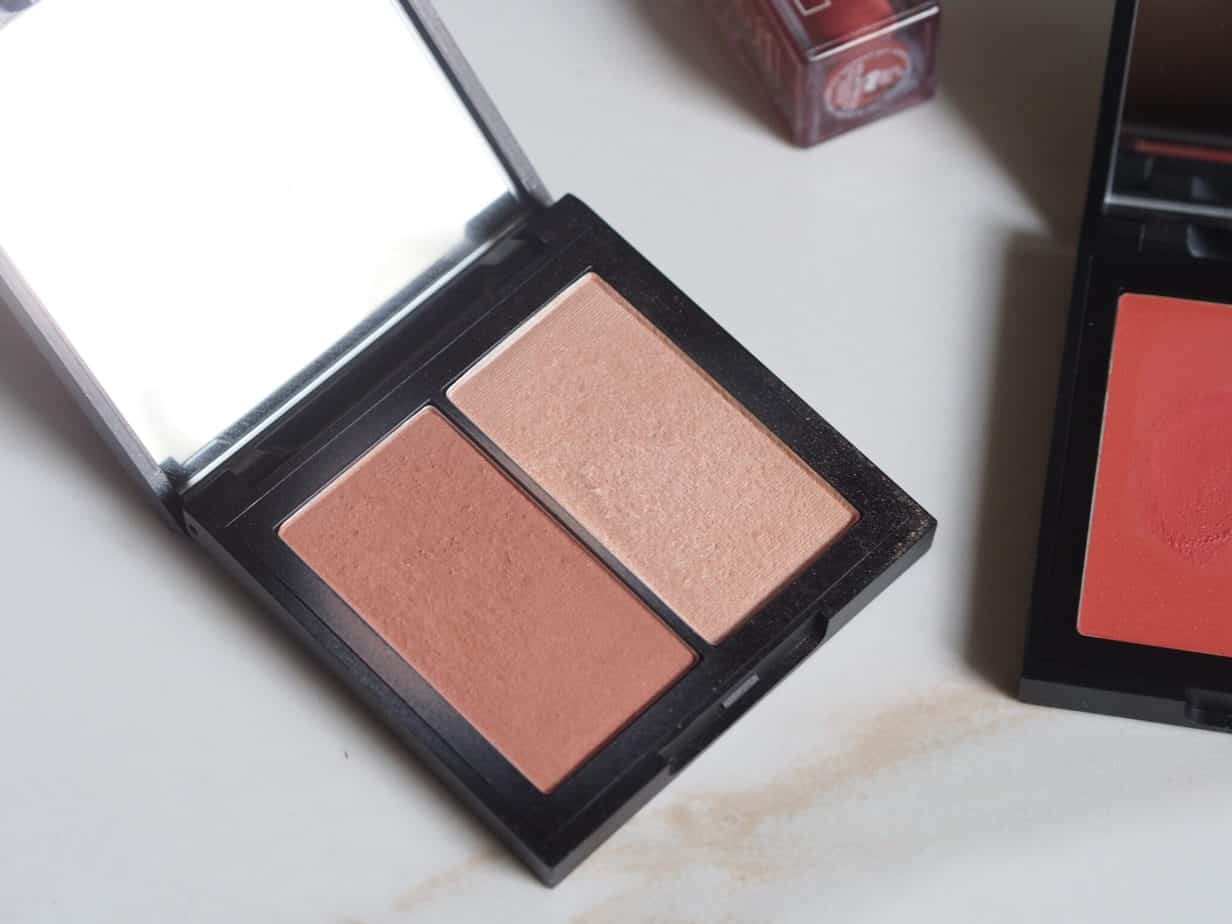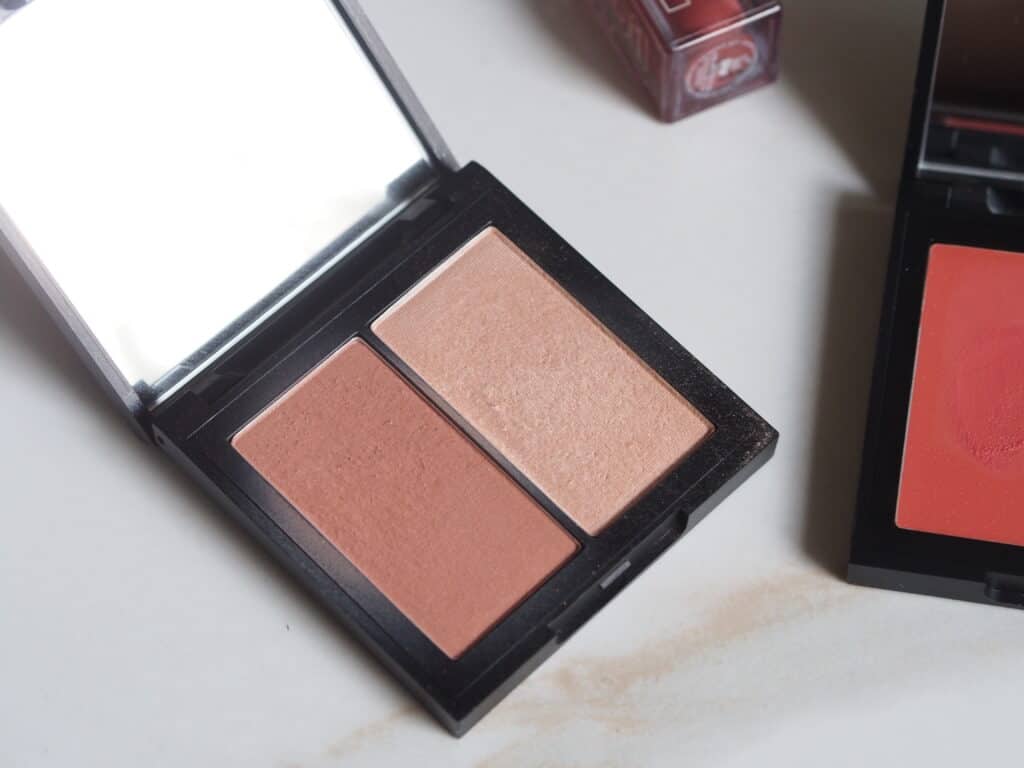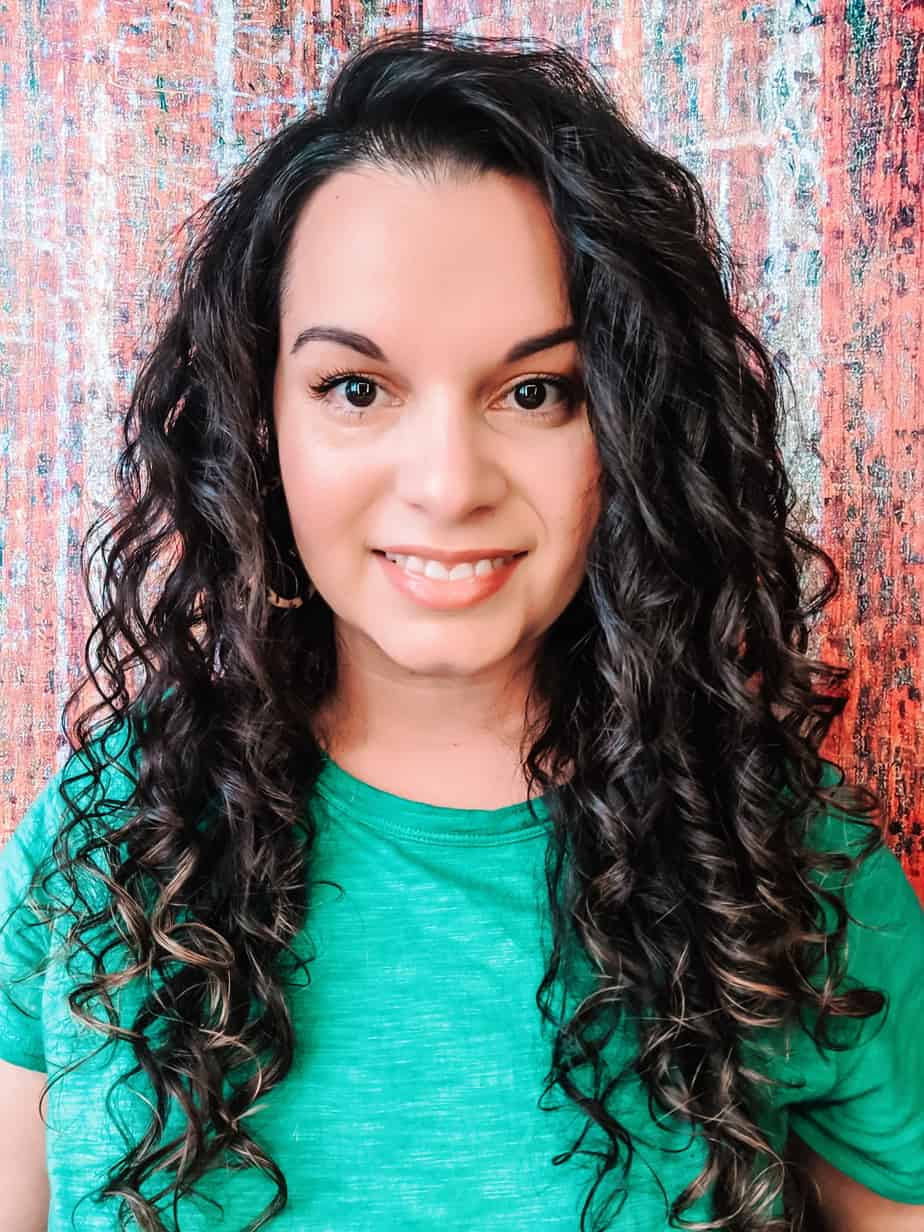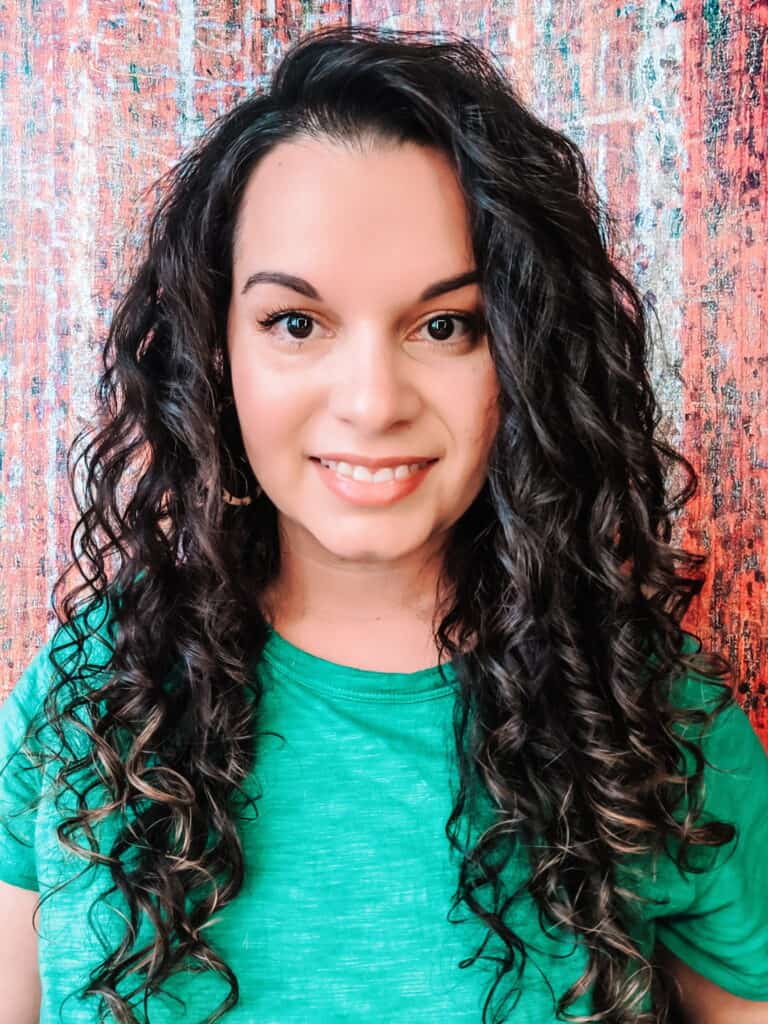 Velvet Melon is the cream version I received. This one has a melon blush and golden highlight. They are both very pigmented so I don't need much. They are very creamy and melt on the skin, blend easily, and complement my skin tone well.
They describe it as "a skin-conditioning, easy-to-apply, blendable blush paired with a complementary highlighter to wake up and balance your look." Pretty spot on description!
Shop the Velvet Melon Color & Light Palette here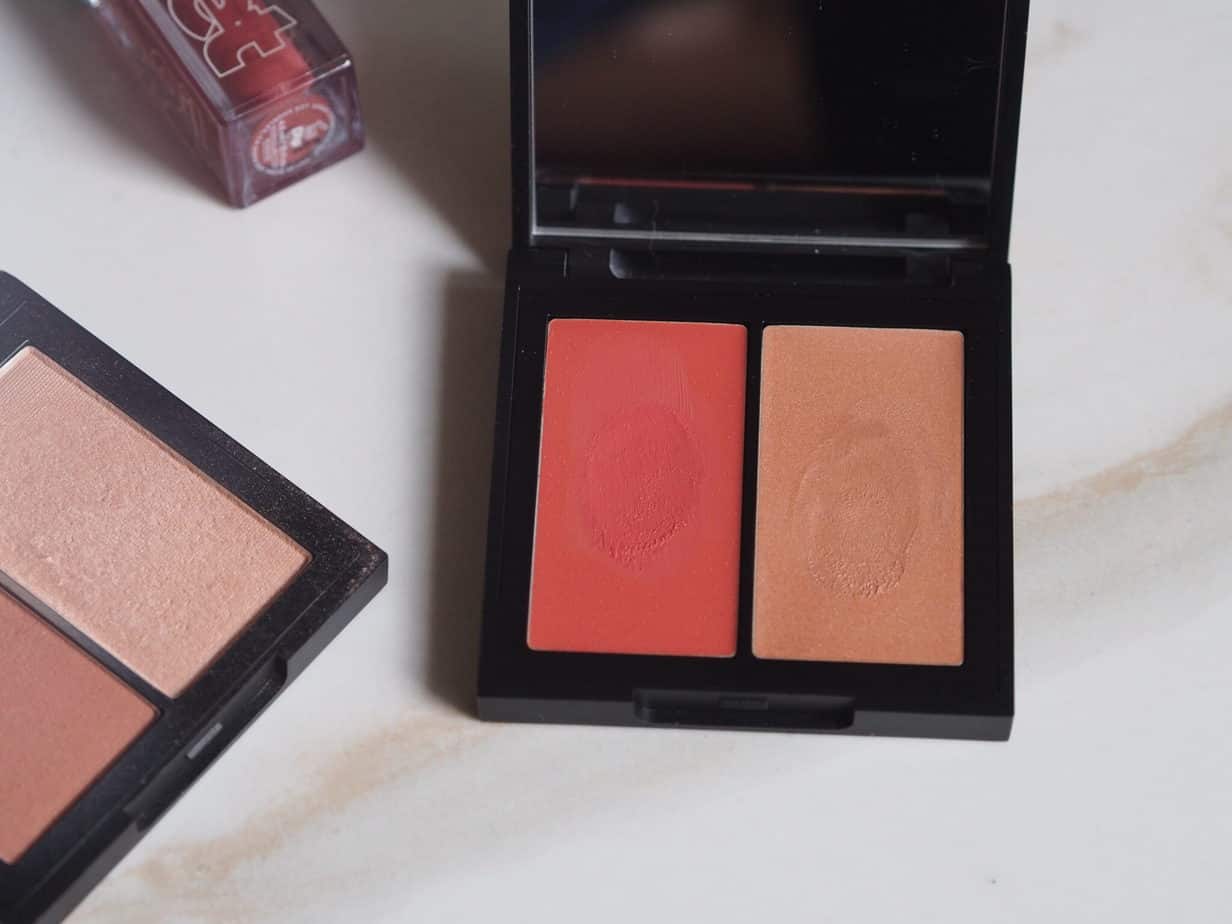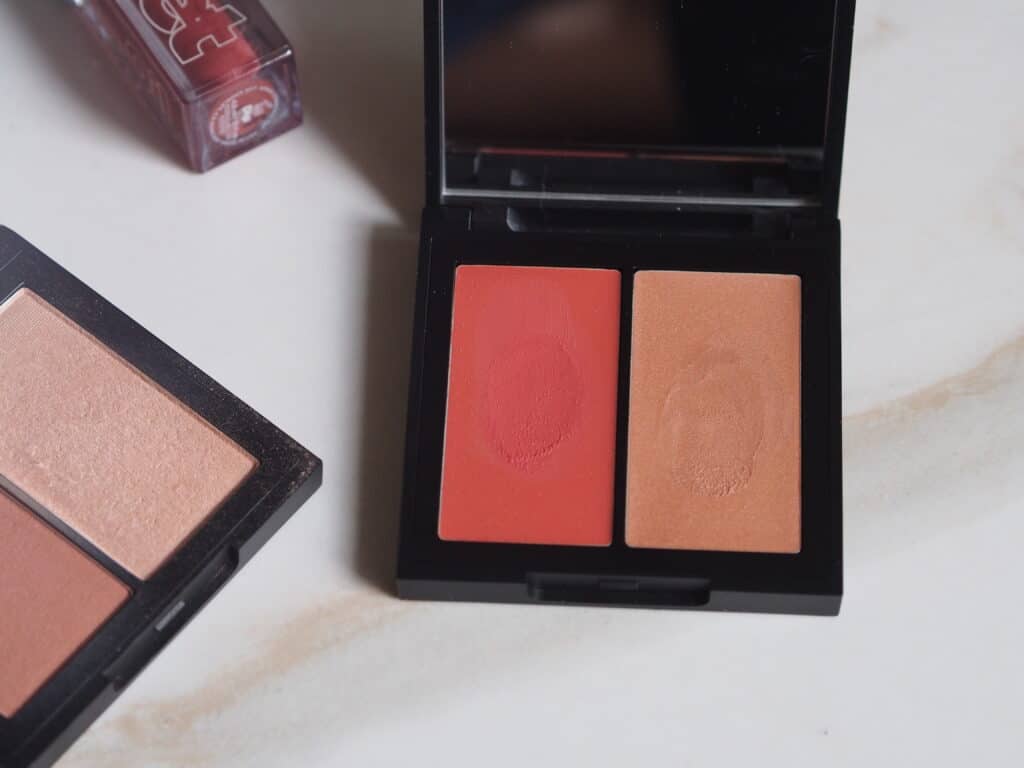 Kosas Wet Lip Oil Review
I love this product so much and I am not a fan of lip glosses. It has such a lovely texture and is moisturizing but not thick or sticky. It also smells nice!
These lip oils are a "hybrid lip treatment + gloss is packed with peptides that plump and hydrate, all while providing a juicy slick of color." My lips definitely look plump when using this and stay hydrated.
The shade Dip is the perfect nude. It goes with everything. You can see I wear this lippie the most. It has such a natural look but can be built up to a more glossy finish.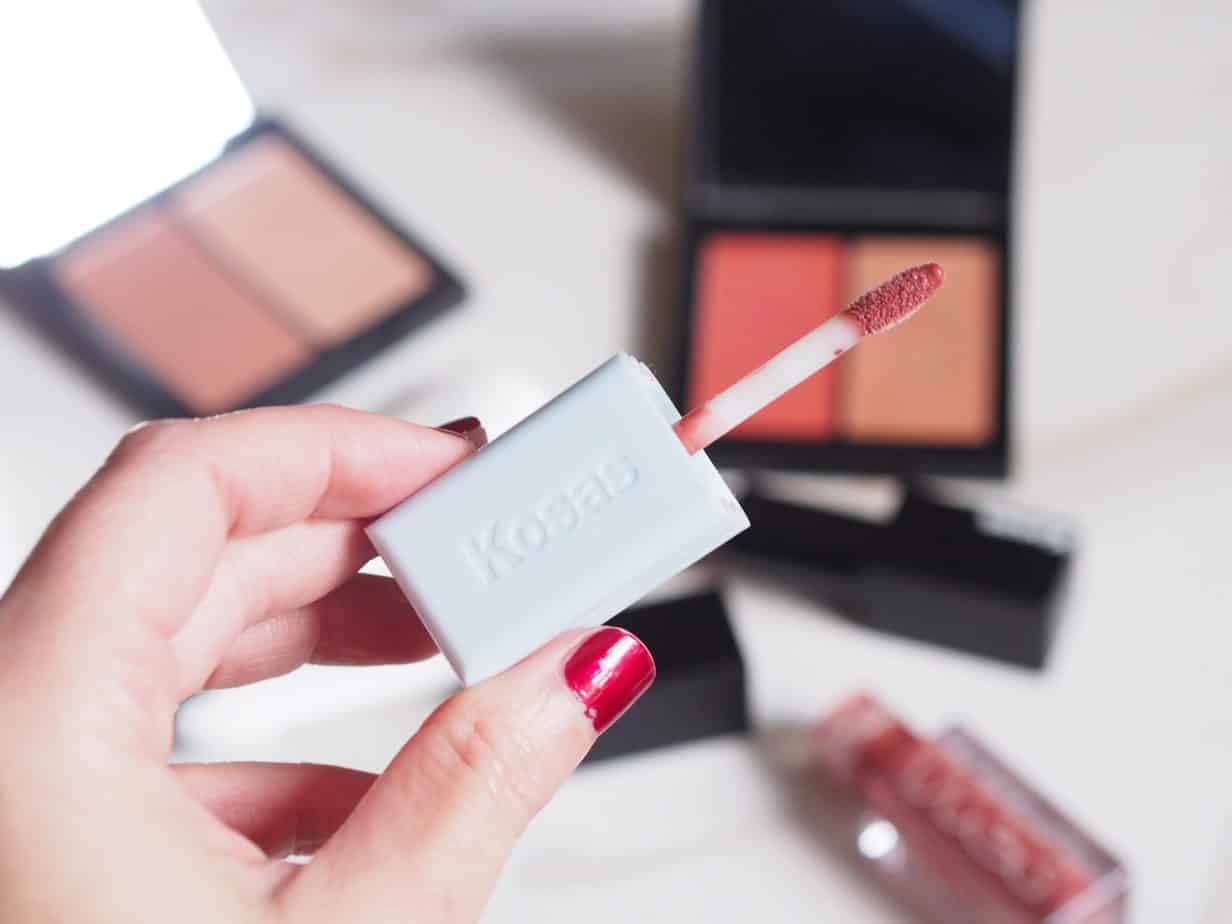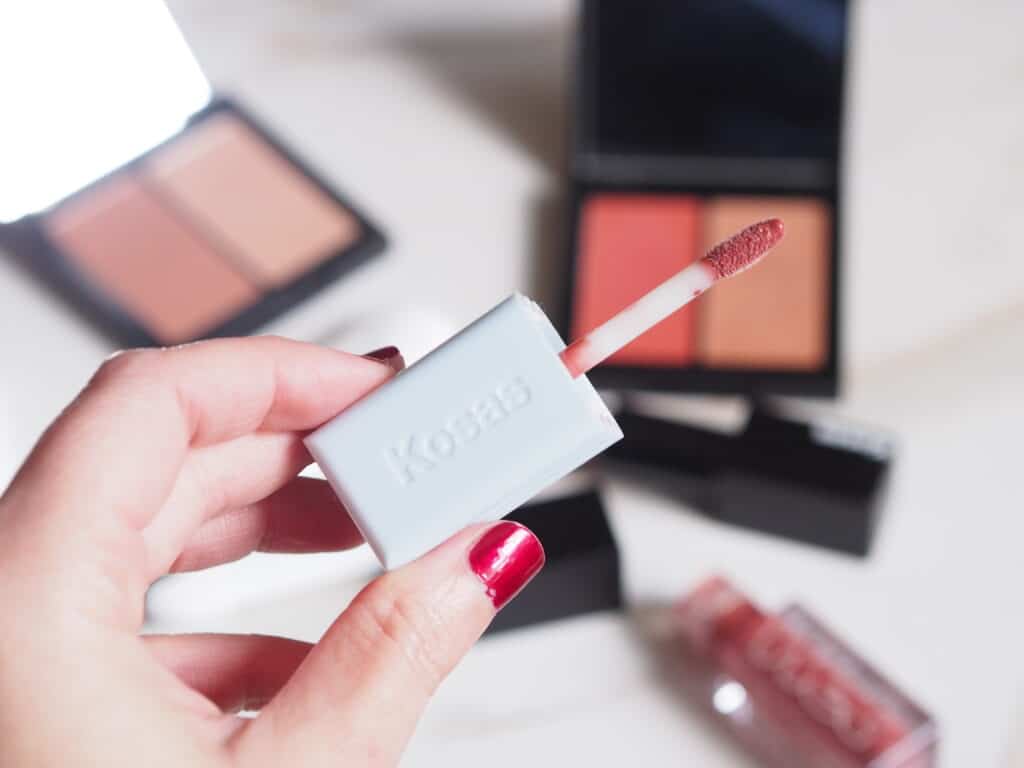 Kosasport Lipfuel Tinted Lip Balm Review
I really like tinted lip balms because they are never "too much" but always make you look put together. For an everyday look, they are perfect.
This one did not disappoint. It's moisturizing, not thick, applies easily, and has a good color payoff. " LipFuel uses an ultra-hydrating, gel-like network of konjac root to anchor spheres of hyaluronic acid on the lips where they get to work sealing in moisture, protecting against environmental damage, and coaching lips to harness their own healing powers."
It's a little wetter compared to other tinted lip balms but that's likely because it is more moisturizing. It also has a slight minty feel and scent upon application. I really enjoy it and keep it in my bag at all times.
Shop the Kosasport tinted lip balm here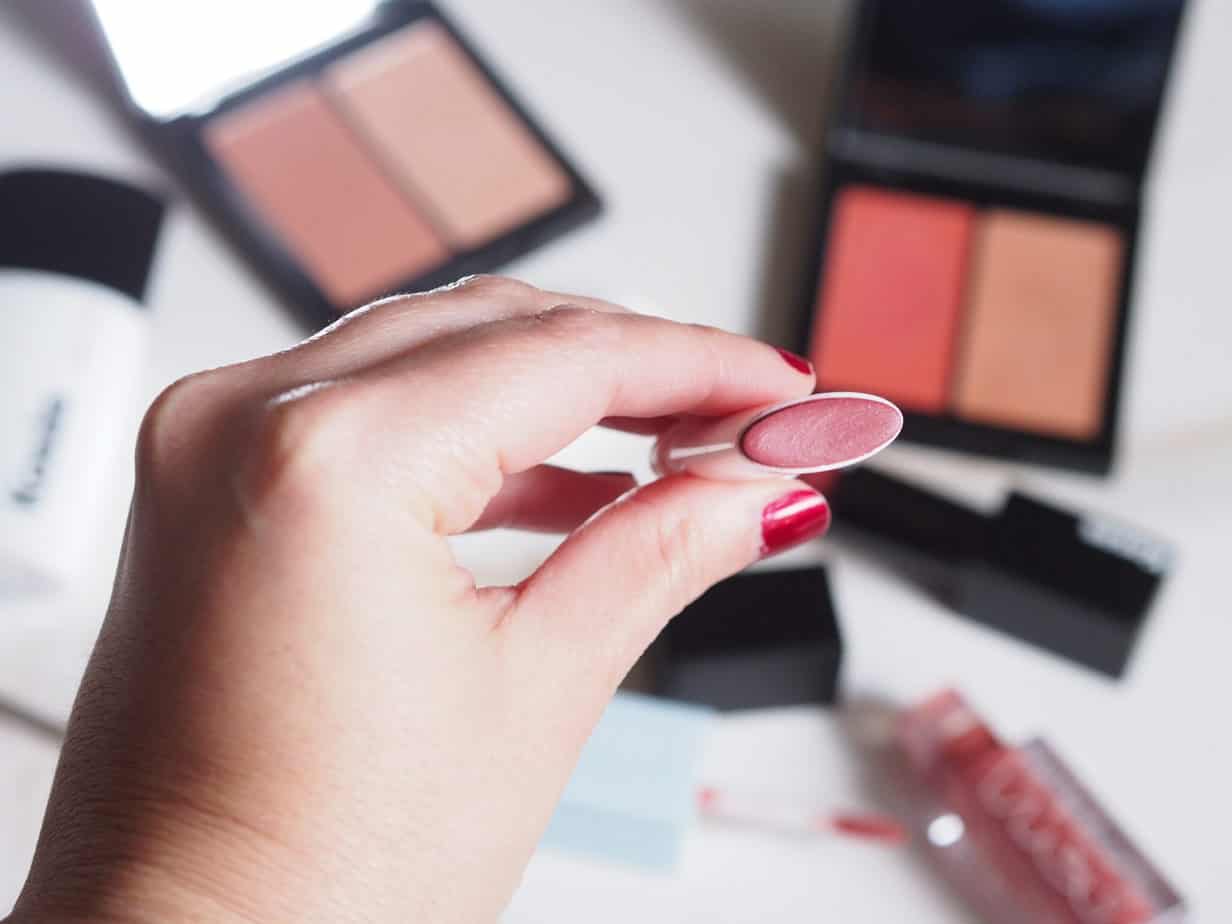 Kosas Weightless Lipstick Review
This lipstick surprised me. It has such great pigmentation, is smooth and creamy making application a breeze, and lasts pretty long.
I received the shade Undone which is a toasted pink. It went on much darker than I thought but it works with my skin tone.
Shop the Weightless Lipstick here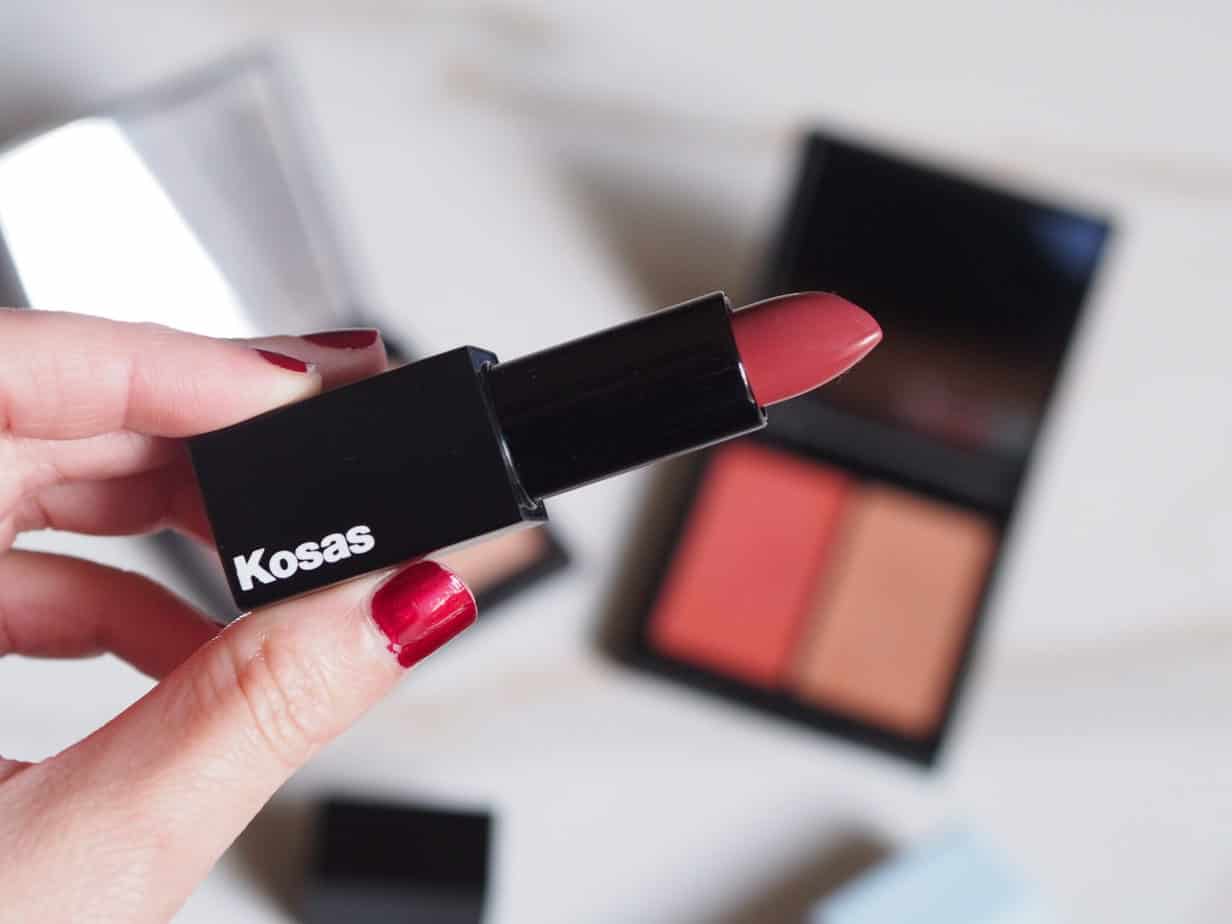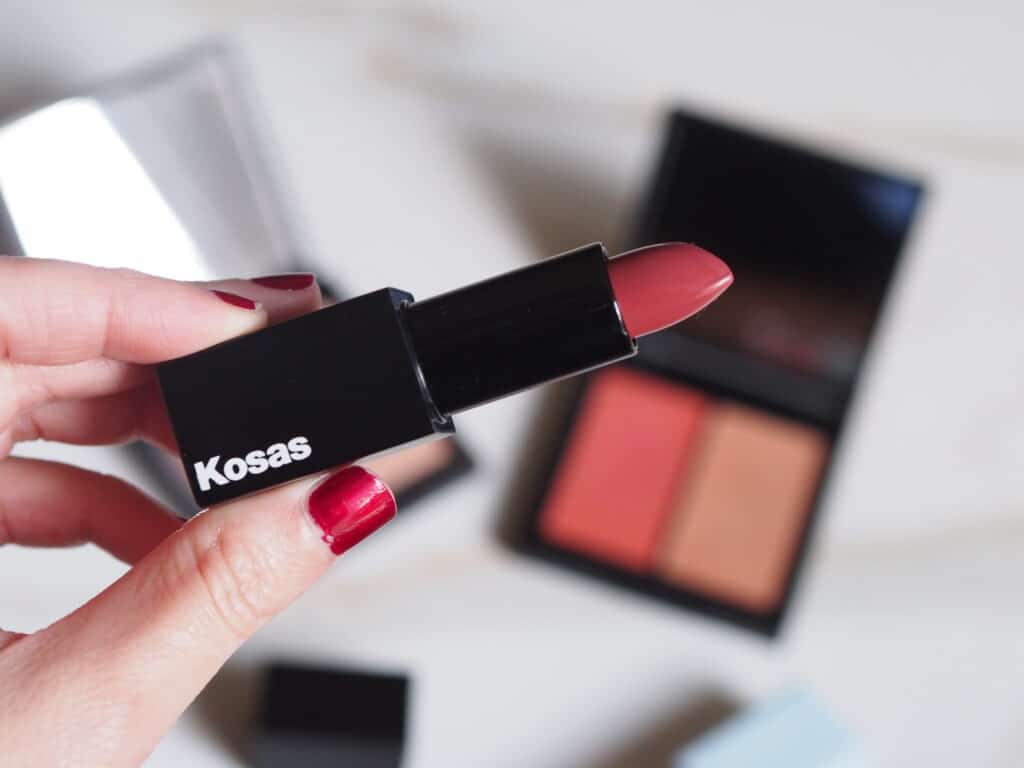 Final Thoughts
Overall, I was very impressed by the quality and performance of these products. I love the sleek packaging and how flattering everything was on my skin. The price point is a little higher than what I am used to but I would pay full price for all of these.
My top picks are the lip oil, foundation, eyeshadow, and palettes. Although I liked everything, these are the products I've been going for the most.
I hope you enjoyed my Kosas Cosmetics Review. For more clean beauty, check out my other popular posts:
LOOKING FOR BUDGET NATURAL BEAUTY PRODUCTS?
In addition to reading my posts on affordable clean beauty, be sure to join my email list to access my clean beauty shopping guides and more in my freebies library!
Want to remember this? Save Kosas Makeup Review to your favorite Pinterest board!