The Best of 2019 – My Top Green Skincare Picks
This post may contain affiliate links, and I will earn a commission if you purchase through these links. Please read the disclosure policy for more details.
In the second edition of my favorite products if 2019, I'm sharing my tops picks in skincare. You can check out my top picks for hair care in 2019 here.
I found K-beauty and adopted some of their basic tenets into my daily routine this year. My skin has improved so much this year thanks to these k-beauty brands and products. For the first time ever, my skin is hydrated and moisturized. I don't have dry patches, my redness and hyperpigmentation have gone down, and I am having fewer breakouts.
So without further ado, here are my top clean beauty skincare picks for the year.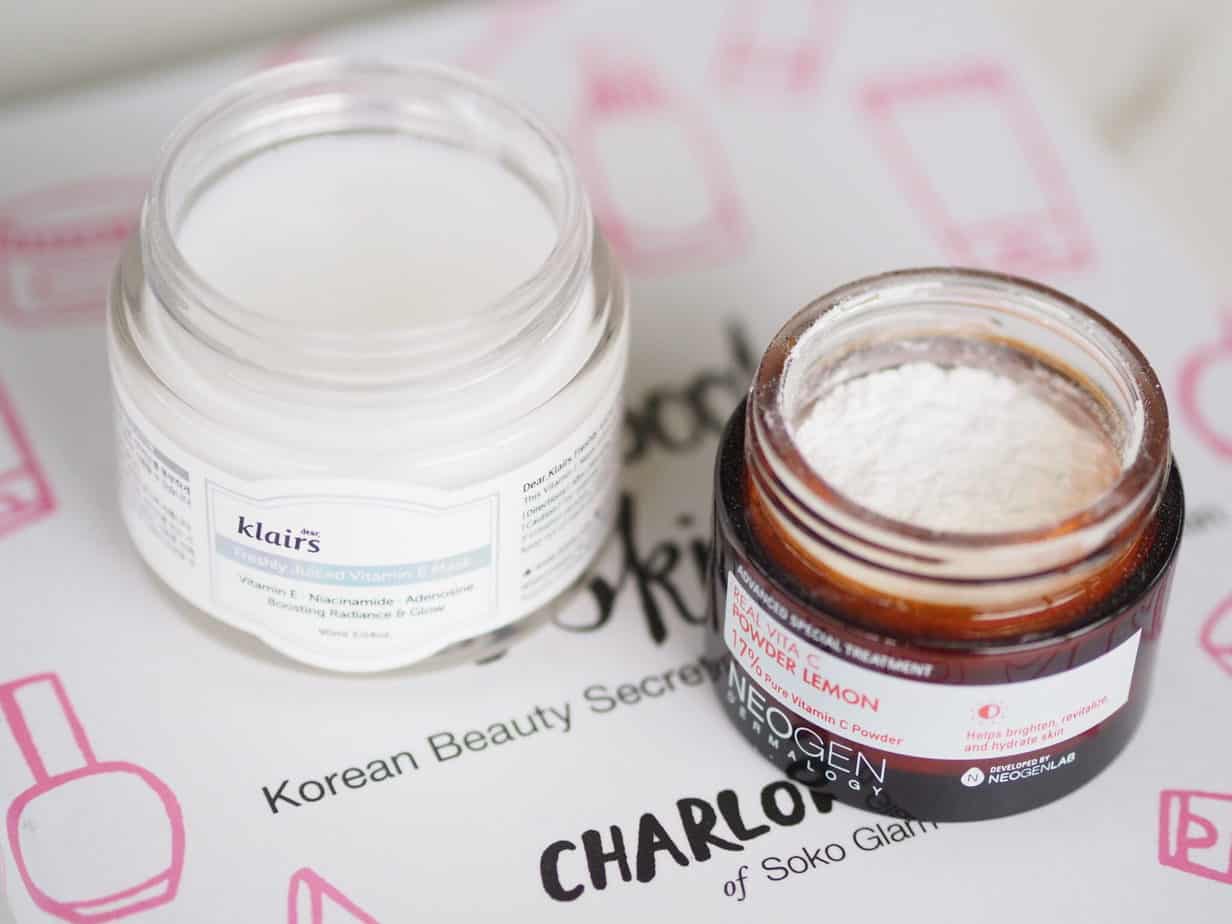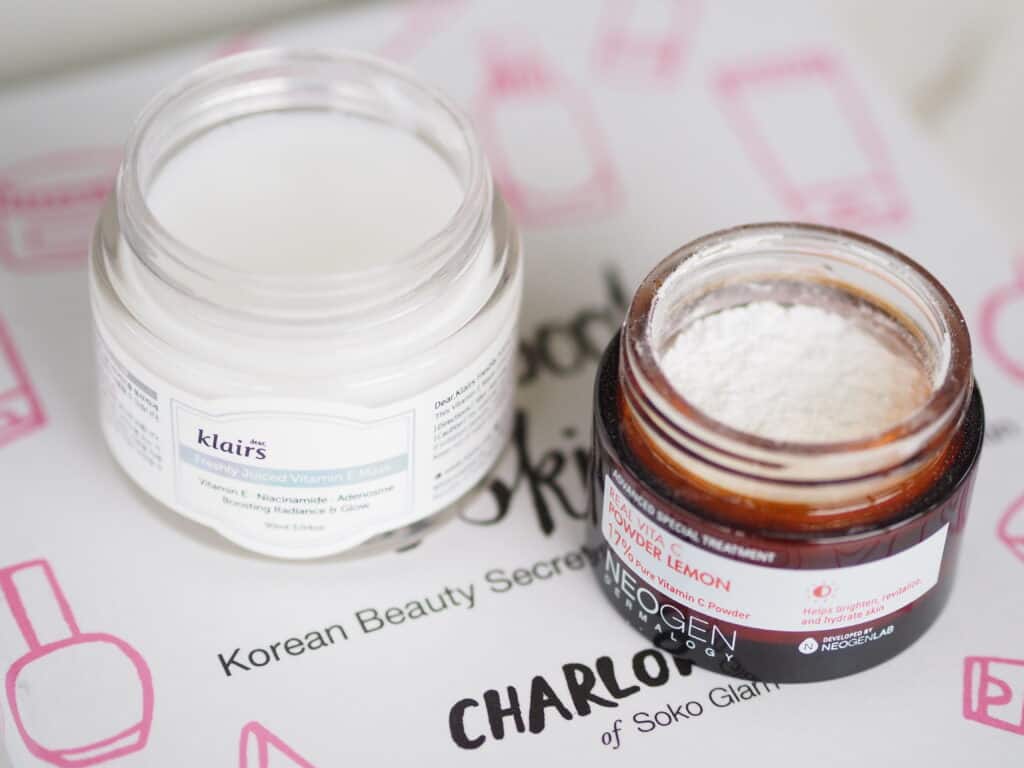 This book is my first pick. I learned so much about proper skincare, how the skin and certain products and ingredients interact, and the purpose of all products. It has dramatically changed my perspective and routine, even though I don't follow k-beauty exactly. I took what I learned from this book and modified it to suit me. It's a quick and easy read that I highly recommend.
Facial Cleansers
Alder NY Everyday Face Cleanser – This one tops the list again because there really is no other cleanser like it. It's gentle but it exfoliates and cleanses thoroughly. It's unscented. But most of all, it keeps my skin balanced and clear.
Acure Seriously Soothing Cleansing Cream – For a budget pick, this is the best. It's not really a cream cleanser in my opinion though because it lathers more than cream cleansers do. But it's gentle and gets the job done.
Leahlani Pamplemousse Enzyme Cleansing Oil – My absolute favorite cleansing oil! It smells AMAZING. It rinses off with water leaving no residue. And it melts off even the most stubborn makeup without rubbing. If it was cheaper I would purchase it over and over.
Honua Pa'akai Cleansing Cream – I got this in a Petit VOur box and instantly fell in love. It reminds me of the old Ponds cream. It's a lovely pink lotion that melts away makeup with a little water and rinses right off.
OSEA Ocean Cleanser – OSEA is one of the first brands I ever tried when I switched to green beauty but I only recently got to try this cleanser. It smells nice, it's creamy but exfoliating, and it does a good job cleansing my skin.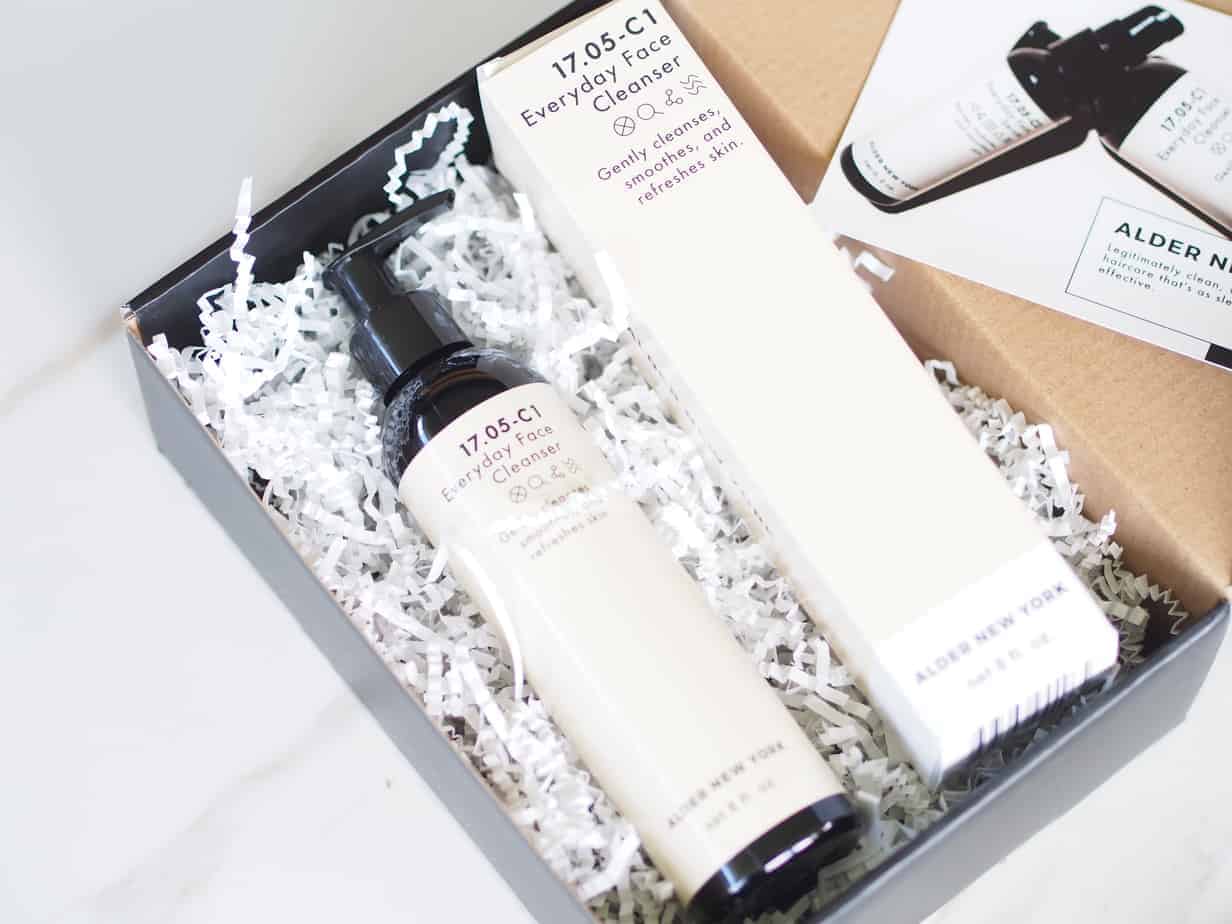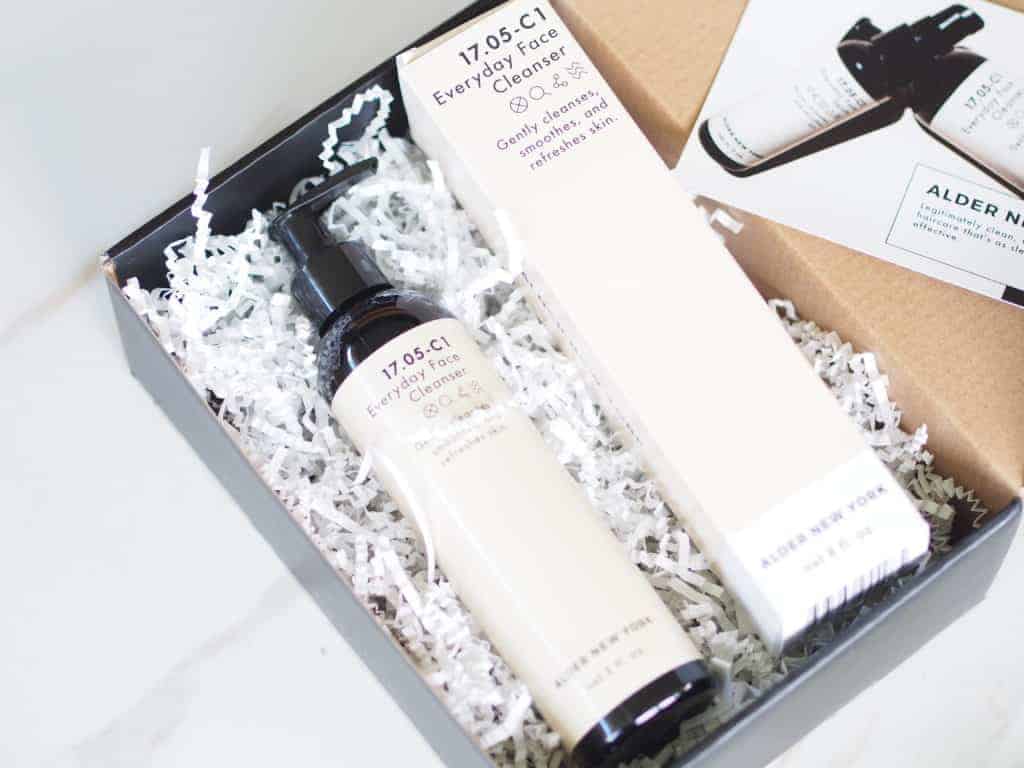 Facial Toners
Dr. Ceuracle Hyal Reyouth Toner – I credit most of the improvement of my skin's health this year to this toner. It has several different types of hyaluronic acid and it instantly calms and hydrates my skin. All I need is 2 pumps pressed into my skin and I could even get away with no other products but I know that's not what's best for my skin. It has such a light scent that evaporates quickly. This is like a gel texture.
Indie Lee Co-Q 10 Toner – I love this toner because it is also very moisturizing but I hate the spray. So I just spray it into my hands and then apply it to my face. It smells so nice and fresh.
Derma-E Radiance Toner – Another great moisturizing toner. I usually apply it straight up using my hands and it instantly soothes and hydrates. I love that it has glycolic acid to help exfoliate and brighten my skin.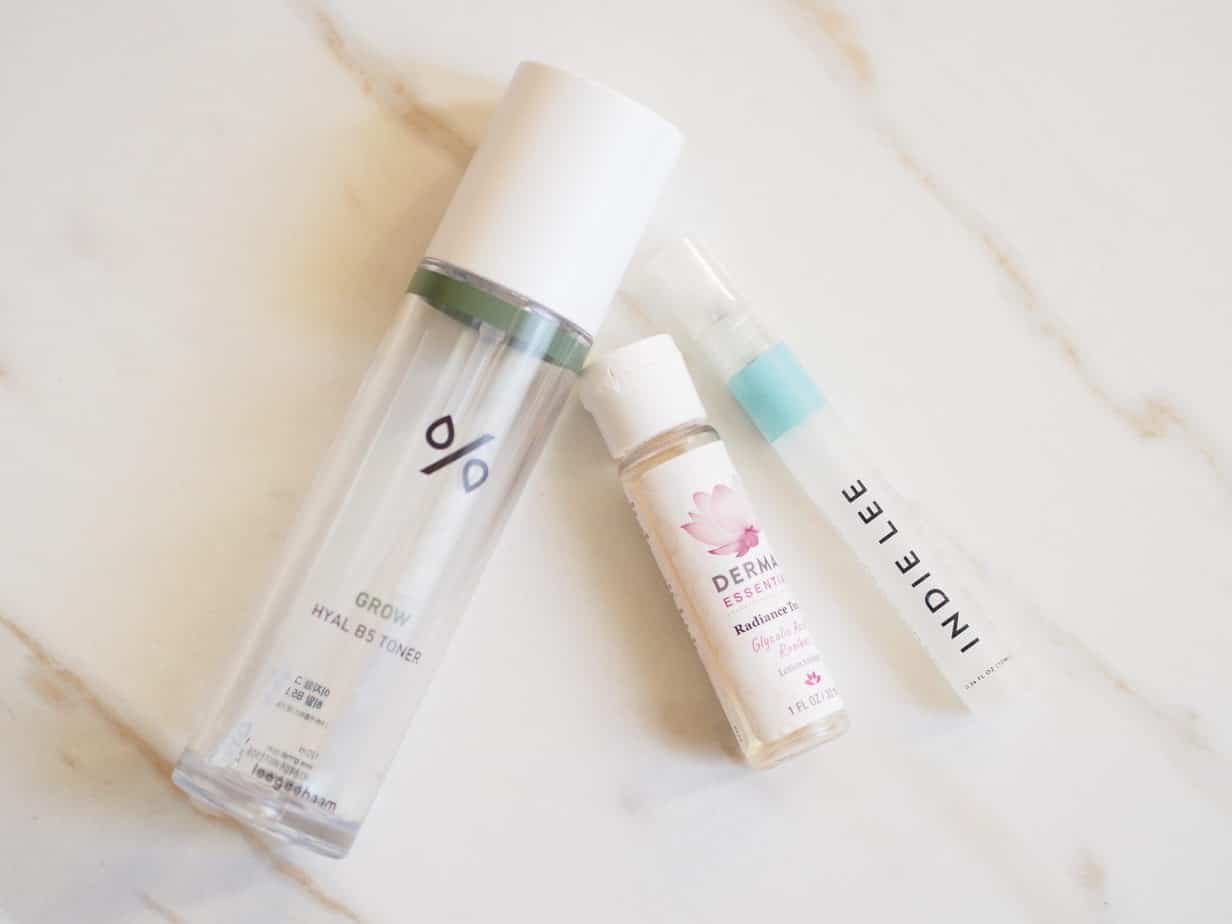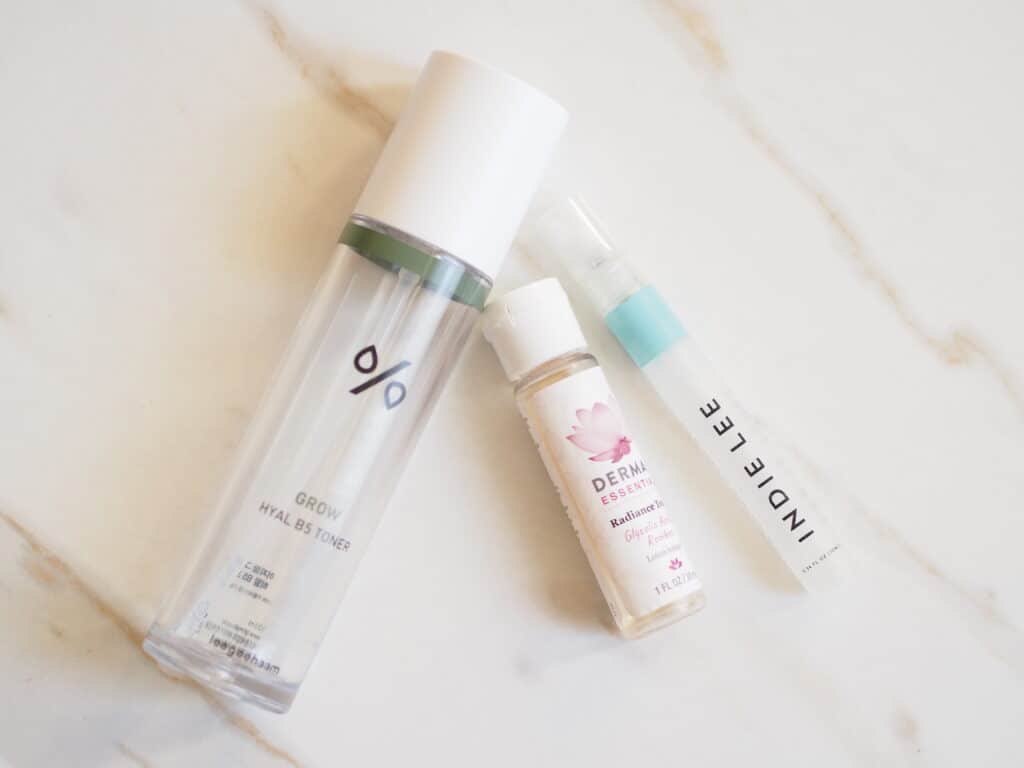 Facial Serums
Blissoma Smooth A+ Correcting Serum – This serum is more like a lotion but it works so well at keeping my skin clear and lasts a really long time. This product is herbal based and extremely high quality
Me Time Botanicals Glow Getter – This product is fairly new to me having started using it in November, but it's pretty amazing. It's a dual phase serum, meaning you have to shake it to mix it. It's a bright orange color
Leahlani Skincare Aloha Ambrosia – This is a lightweight serum with a gorgeous scent. I like to mix a few drops into my morning moisturizer and apply. It is oil based so it's more like a moisturizer but they call it a serum.
Reviva Labs Hyaluronic Acid Serum – If you want a pure boost of hydration with no scent or oils then this is what you're looking for. A plain serum that jam packs moisture. And it's very affordable!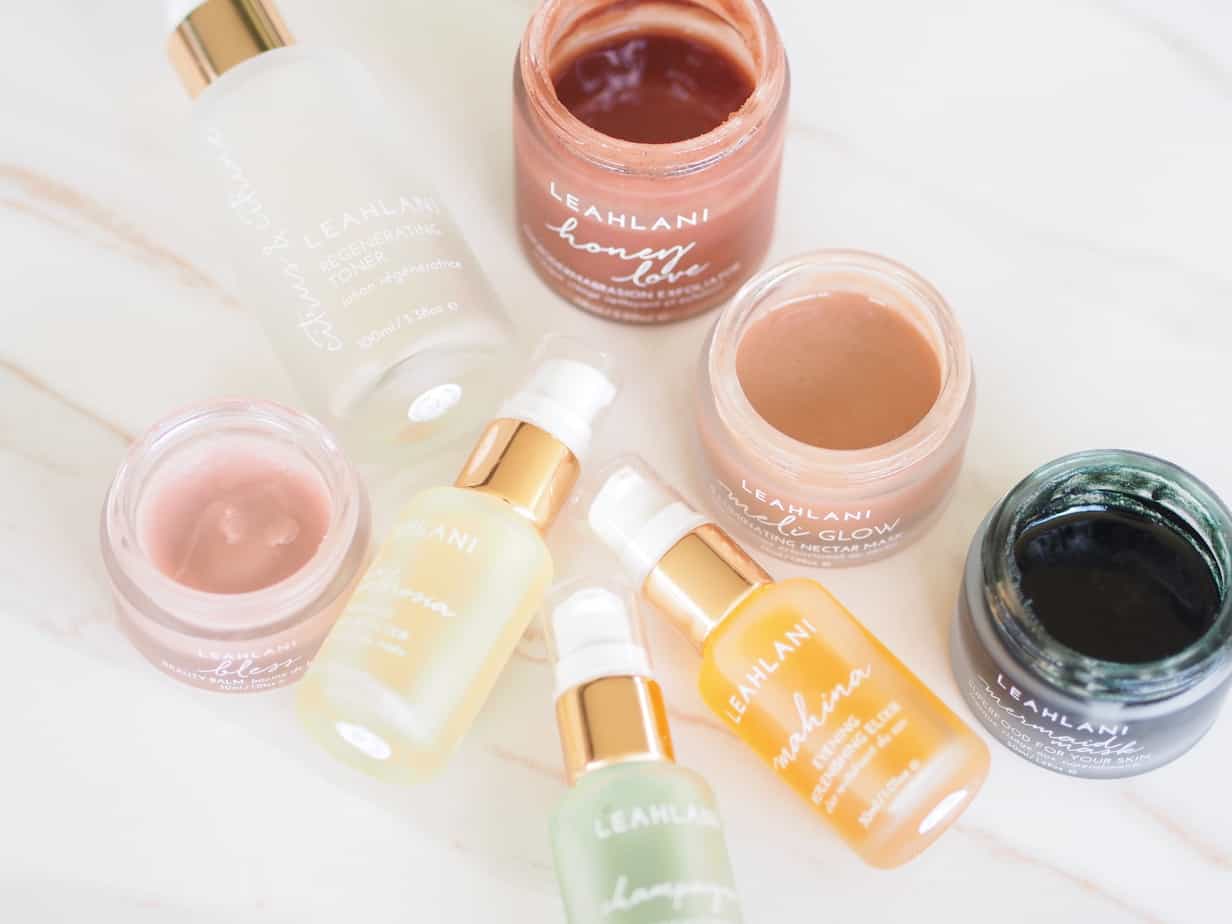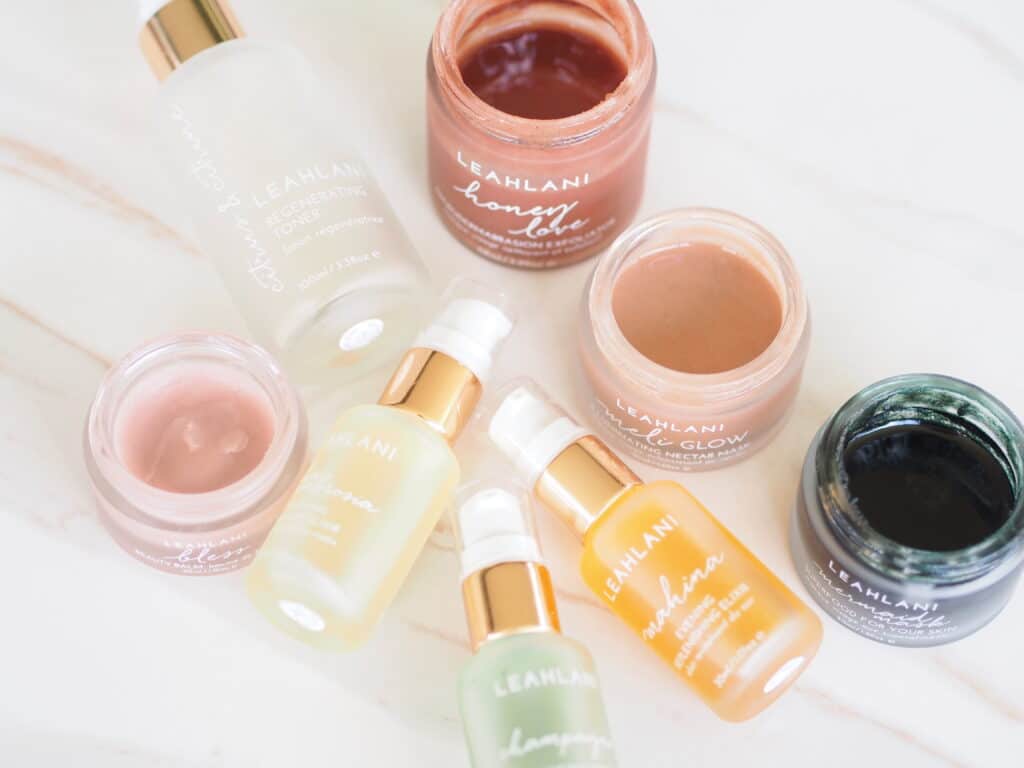 Facial Moisturizers
Le Prunier Plum Beauty Oil – I tried this beauty oil in a Petit Vour box and instantly fell in love. It smells AMAZING and leaves my skin feeling soft and supple. It is constantly sold out so you know it's good!
Acure Seriously Soothing Cream – This is my daily night cream. It's like a dupe of the CV Skilabs cream (below) but still clean. It barely has a scent and is very hydrating.
CV Skinlabs Calming Moisture – This is still one of my favorite moisturizers. It instantly soothes my skin and reduces redness. This is the best moisturizer for dry, sensitive skin. One of the few unscented clean beauty brands.
Ursa Major Golden Hour Recovery Cream – I love how nourishing this cream is and the light scent it has. It seems heavy but it absorbs and leaves my skin so supple. I can use this as a day and night cream.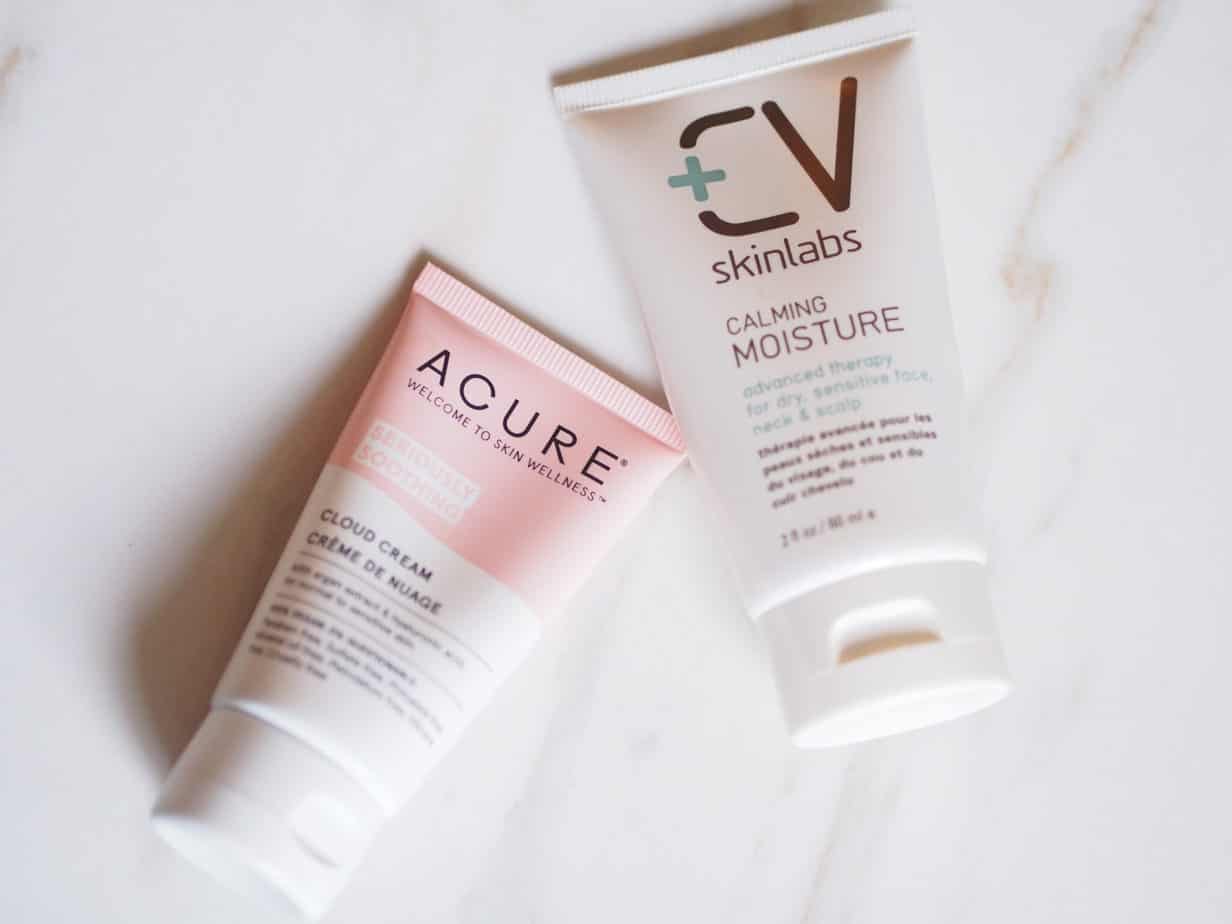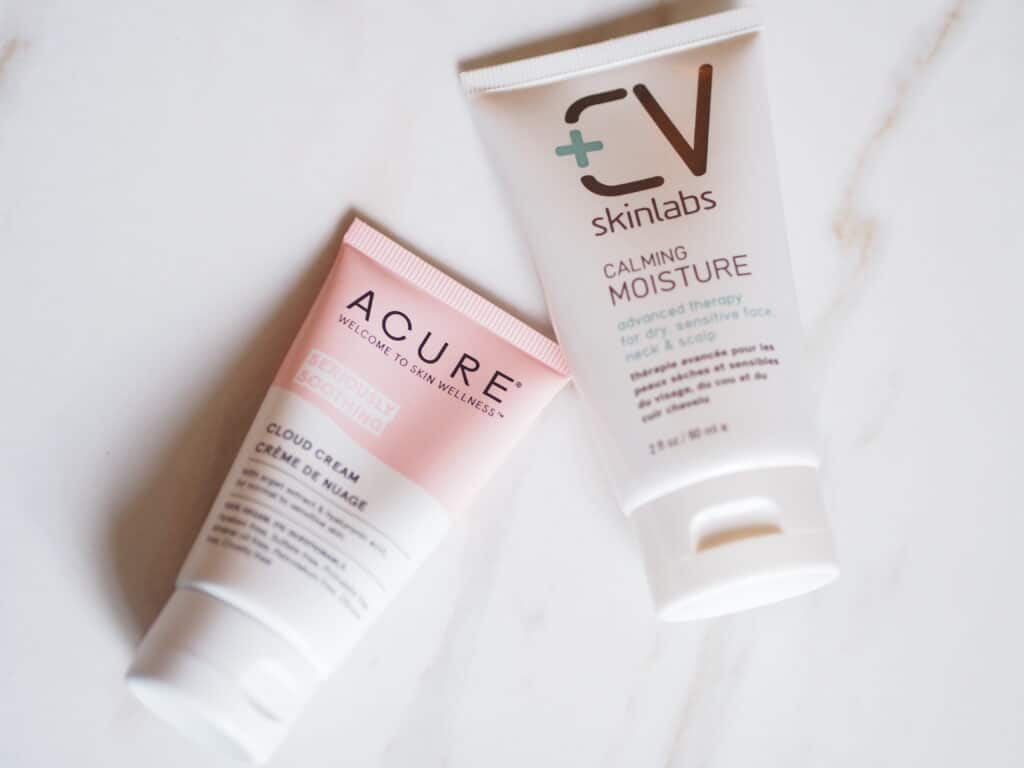 Masks
Leahlani Skincare Kalima Cleansing Powder – I use this cleansing powder as an acne mask. Aside from the delicious scent, it zaps my breakouts and fades scars. It also leaves my skin super soft.
Leahlani Skincare Honey Love – How many Leahlani products made this list? Not enough! This is my favorite exfoliator. It's honey based so it smells delicious and is very nourishing. It has microdermabrasion crystals to exfoliate and soften skin.
Ursa Major Bright & Easy Flash Mask – I love this mask for when I am short on time, which honestly is all the time. In just 3 minutes this mask brightens and leaves skin soft.
Andalou Naturals Pumpkin & Honey Glycolic Mask – If you're looking for a good burning brightening mask then this is it. Very affordable and effective, it's a weekly staple.
Henne Organics Lip Mask – I use this lip mask a few times a week and often sleep with it. It softens my lips when they're chapped and feels like a creamy balm. It has a light citrus scent and a gorgeous golden hue.
Goldfaden Facial Detox – This is another product I got in a Petit Vour box that I fell in love with. It's a white creamy mask with sulfur and salicylic acid that helps with acne. It works really well but it smells bad because of the sulfur.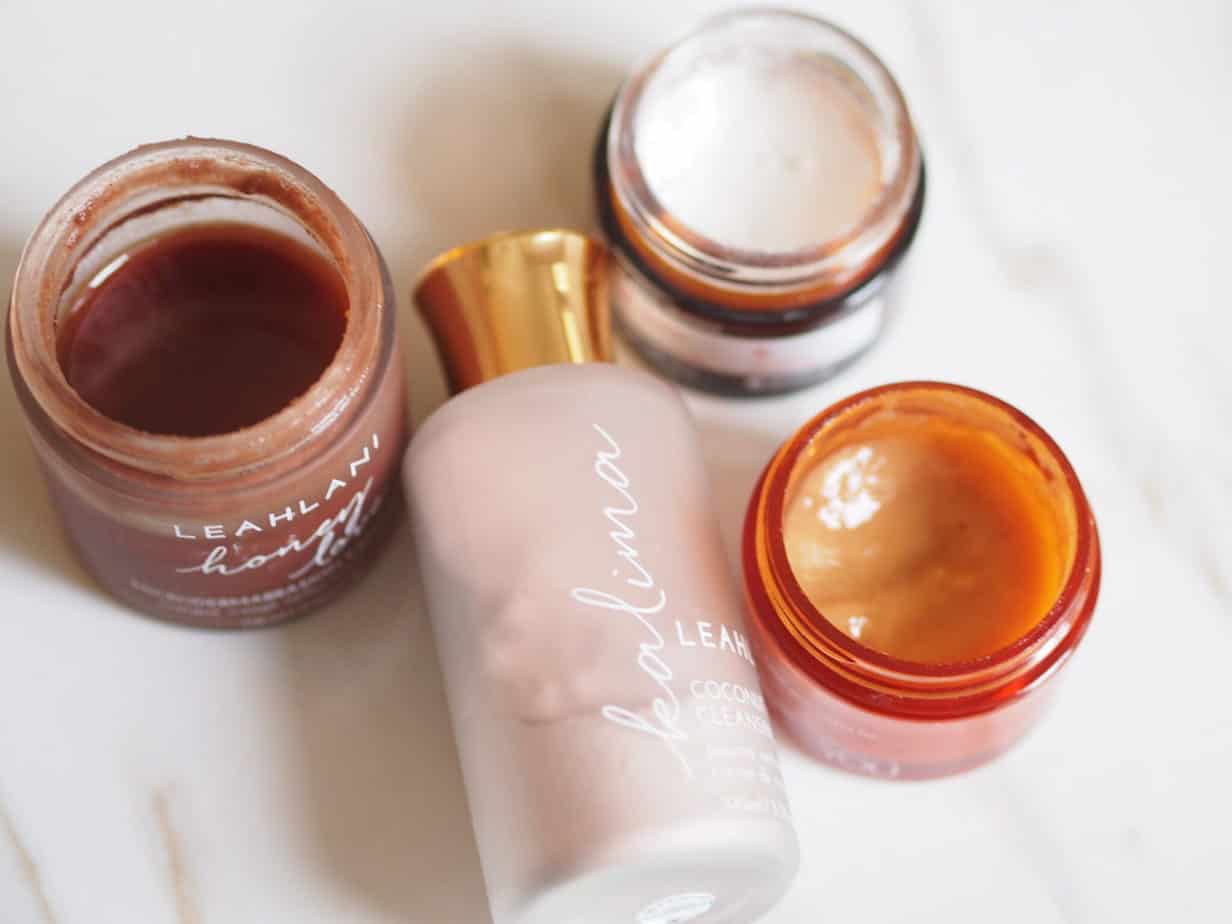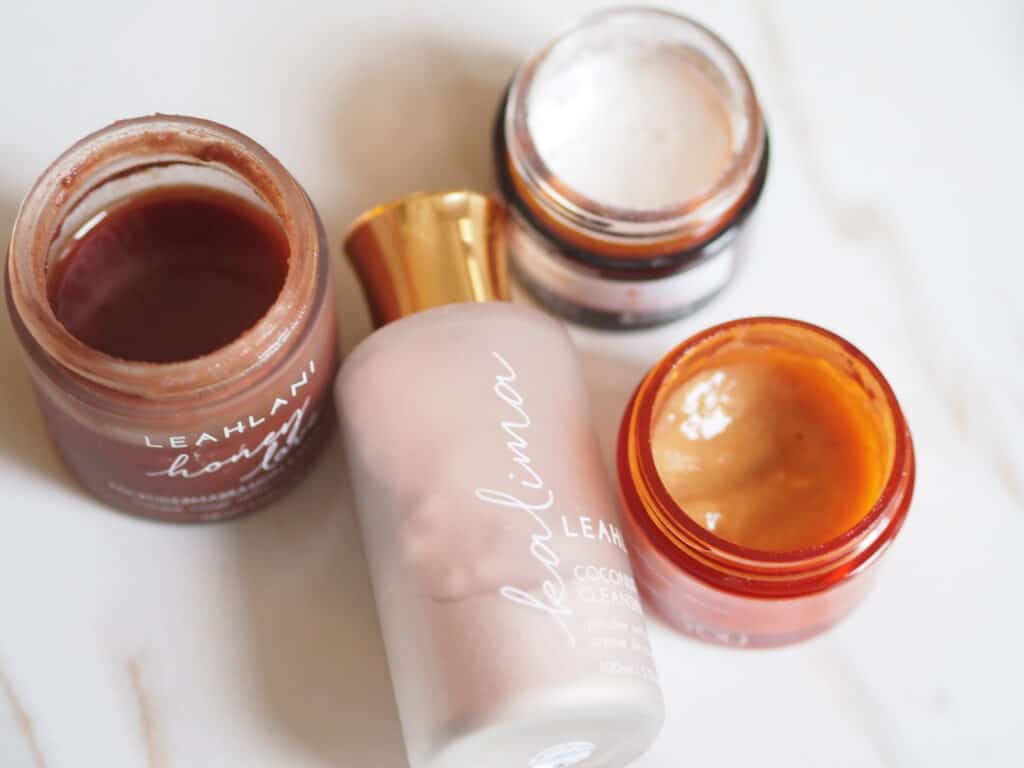 Tools
Revive Light Therapy Poof LED acne treatment – This little LED light somehow helps reduce the bacteria that causes acne. I don't understand how it works but it works! All you have to do is put the light on your breakout for 3 minutes once or twice a day and watch the magic happen. Usually, it takes 1 or 2 days to eliminate a breakout if I catch it early.
Ginger Chi Gua Sha – I don't do gua sha massages as often as I should but they are really good at getting the lymph flowing and reducing puffy areas. Long term use is supposed to be good for anti-aging purposes.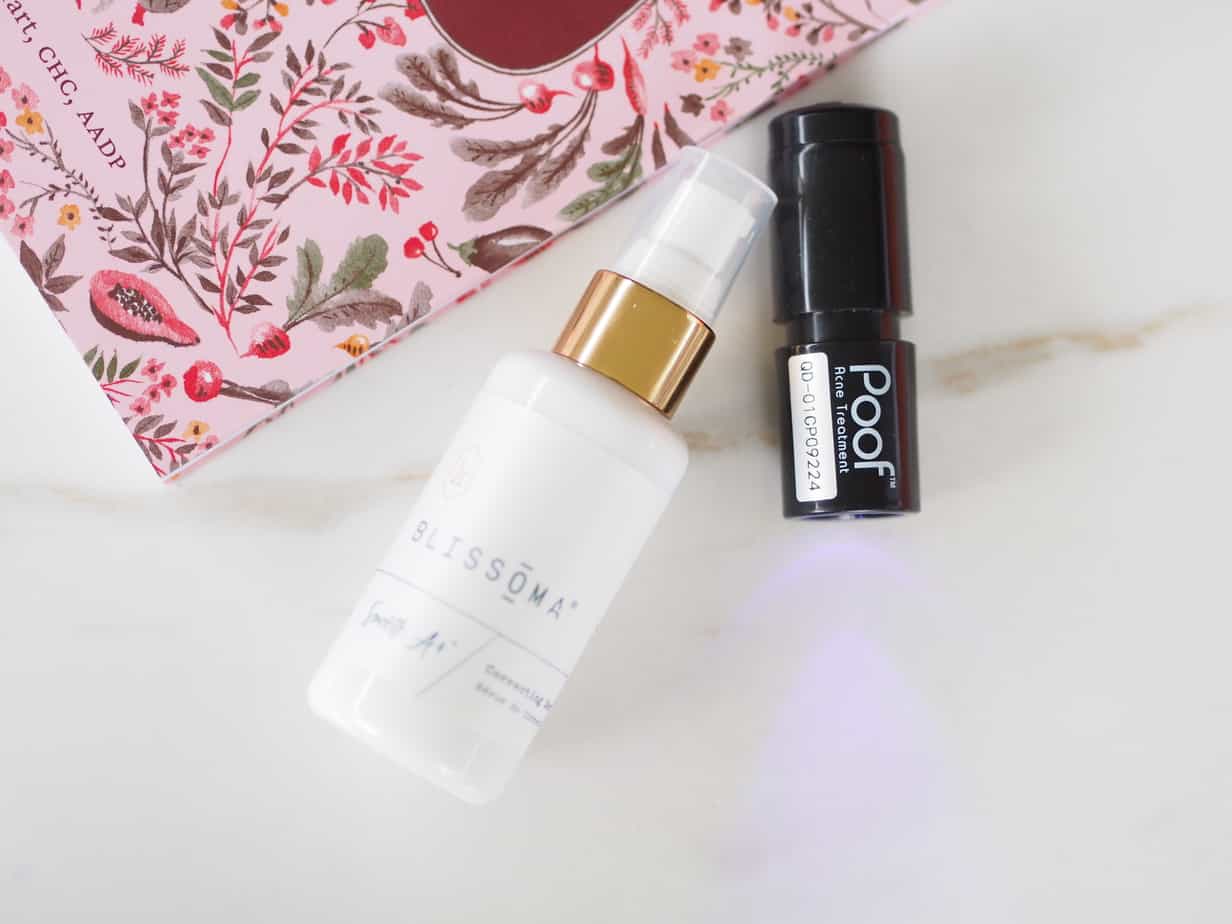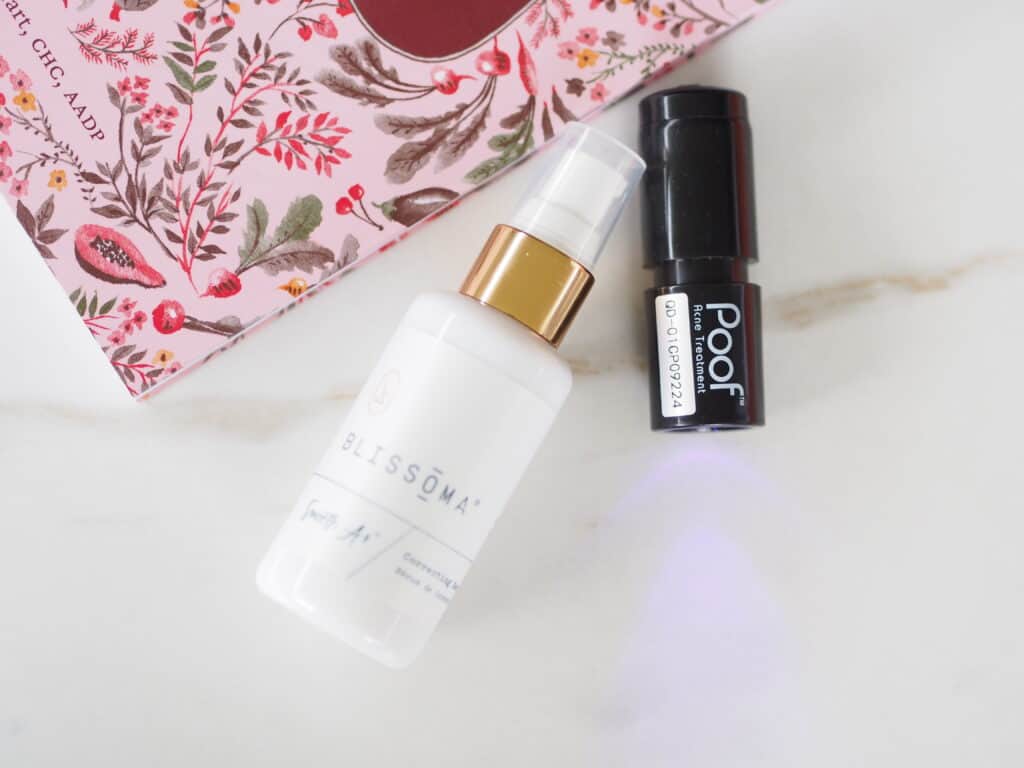 Body
Everyone body wash – This super affordable brand is sold at Walmart and my whole family uses it. It's just a basic body wash that doesn't dry out my skin and isn't overly scented.
Everyone body lotion – I think I love the body lotion even more than the body wash. It leaves my skin feeling so nice and smooth. And again, it's very affordable.
Lone Body Bold deodorant – 3 years going strong with this deodorant! They recently started offering a lotion style option that you apply with an applicator for those who have trouble with the regular deodorant container. This is the only deodorant that doesn't give me a rash and that keeps me smelling fresh.
EVOLVh Smartbody body wash – This is my favorite luxe body wash. It's so moisturizing and smells so nice but I have to keep it away from the family.
Andalou Naturals Kukui Cocoa body butter – I love using this as a hand cream and keep one in my bag. It's lightweight but very moisturizing.
Petite Histoire perfume – My absolute favorite perfume! The scents last almost the whole day and they are so much like conventional perfume.
LATHER Lemongrass Bamboo foaming body scrub – I love this foaming scrub for its scent and that it's not greasy! Soap and scrub at the same time? Yes, please 🙂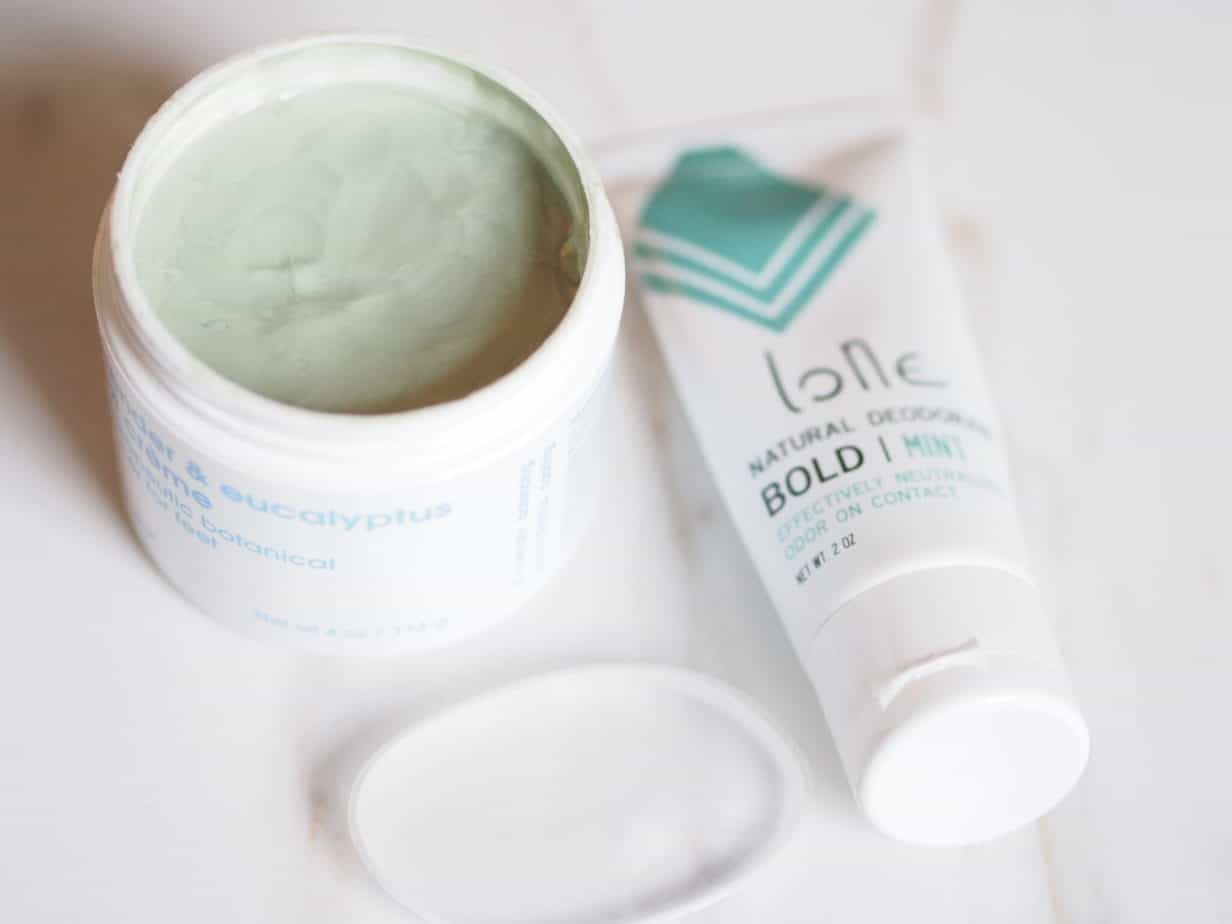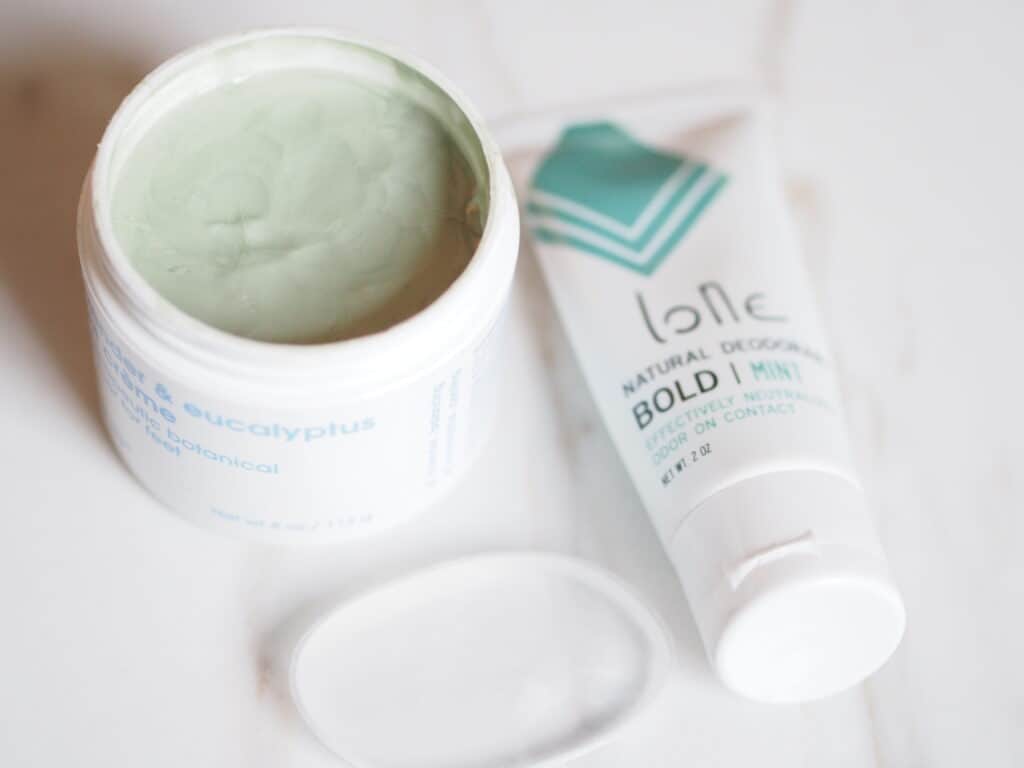 I hope you enjoyed my 2019 favorite skincare products roundup. For more clean beauty, check out my other popular posts:
LOOKING FOR BUDGET NATURAL BEAUTY PRODUCTS?
In addition to reading my posts on affordable clean beauty, be sure to join my email list to access my clean beauty shopping guides and more in my freebies library!
Want to remember this? Save My Favorite Clean Skincare Products of 2019 to your favorite Pinterest board!