This post contains affiliate links. Please read our disclosure policy for more details
Back in February, OSEA sent me a few products to try out and share with you. I had seen many others rave about some of their products before in my Instagram feed so I was happy to finally try them.
OSEA, pronounced OH-SEE-YAH, is a female-founded family run business based out of Malibu. All their products are nontoxic, vegan, cruelty-free, gluten-free, and GMO-free. They use a proprietary seaweed trio which is USDA certified organic and is sourced from the pristine waters of Patagonia. This all sounds amazing, right?
They sent me the Blemish Control and Oil Balancing Everyday Essentials Kit and an Ocean Cleansing Milk. This set includes a travel size Ocean Cleansing Mudd (1 fl oz), Sea Minerals Mist (1 fl oz), Essential Corrective Complex (1/8 fl oz) & Blemish Balm (1/4 fl oz).
To really test this line, I stopped using my other skincare products for a few weeks with the exception another cream because my skin is pretty dry and I needed more moisture.
Overall, I really enjoyed all the products I tried. Their formulations are nice, the packaging is beautiful, and the products are very effective. Nothing irritated my skin or made me break out. In fact, my skin was clear and nourished while using their line. I highly recommend this kit for anyone with oily or acne prone skin.
This soothing, hydrating, gentle creamy cleanser for dry, sensitive skin was my favorite. Formulated with nature's best skin soothers like Water Lily extract, this creamy cleanser gently removes surface impurities and diminishes the appearance of redness and surface irritation. It leaves my skin looking and feeling soft and hydrated. It removes my makeup and does not leave any residue nor was it oily. I also love that it has no scent (great for sensitive skin).
If you have acne, this cleanser would be ideal if your skin also leans towards being dry or sensitive. If you have oily skin, try the Ocean Cleansing Mudd (read about this product below).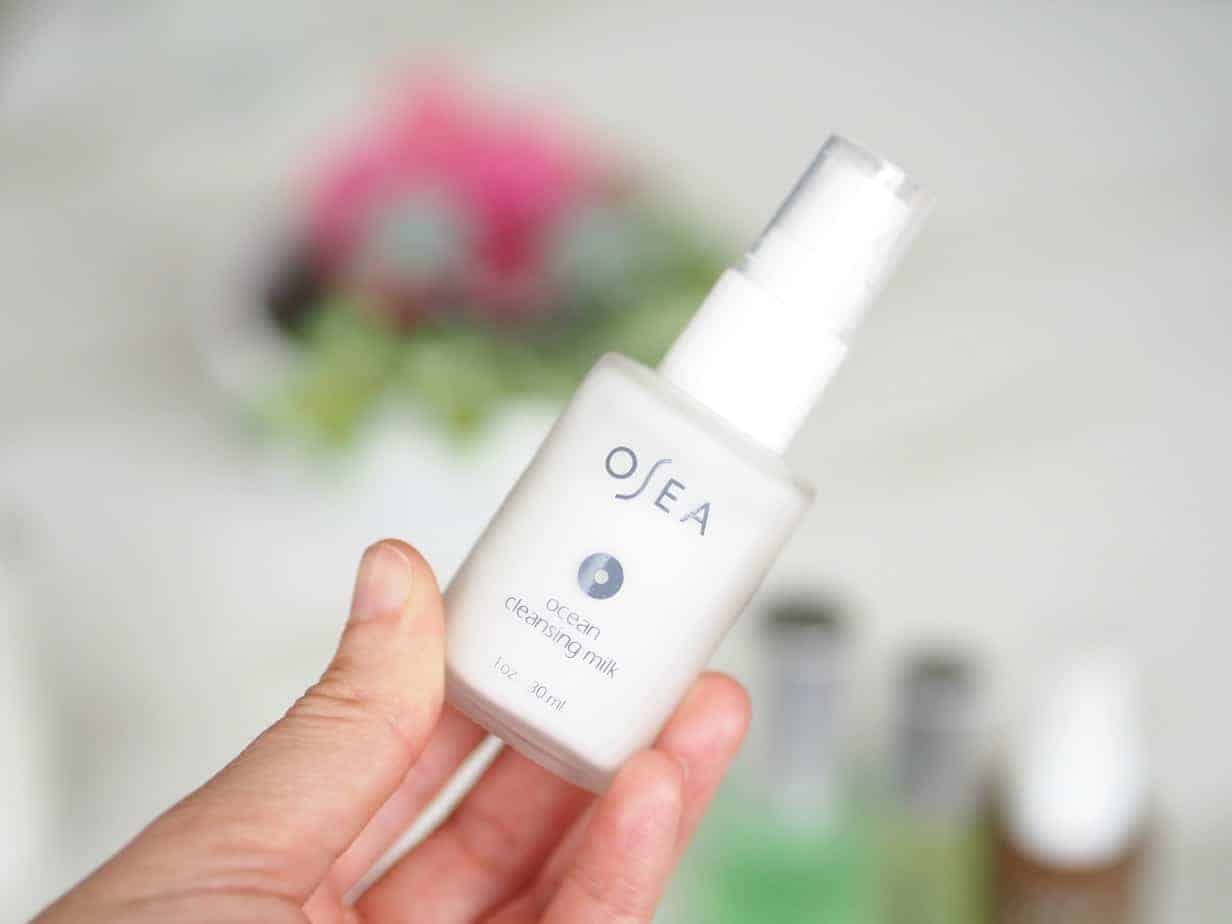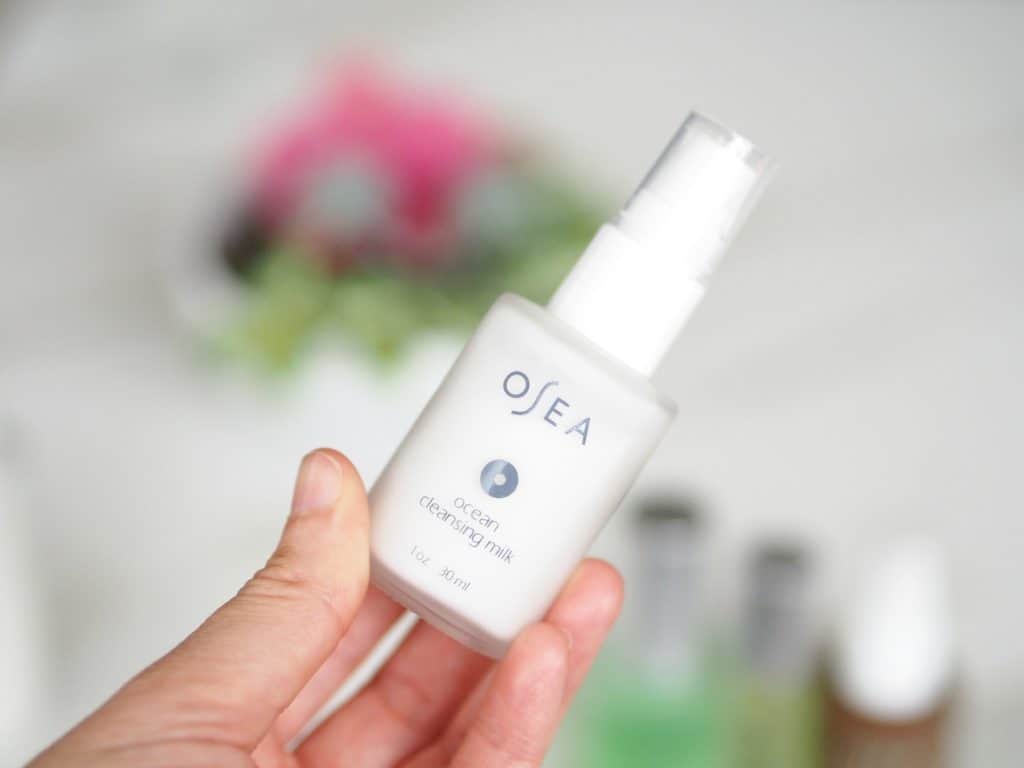 Another favorite, because it's so refreshing and hydrating. This mineral mist perfect for normal, combination, oily, blemish-prone skin
types and skin experiencing acute irritation and dehydration from sun exposure. Organic Patagonian Seaweed, Dead Sea Salt, and Aloe Vera neutralize surface impurities and diminish the appearance of inflammation and redness on the surface of the skin.
A spritz of this adds instant hydration which most people need and is soothing. I spray it on after cleansing, before my moisturizer. I also like to use it as a makeup setter. This mist has no scent, which I actually like, and has no residue.
A light, non-greasy moisturizer for oily and/or blemish-prone skin that reduces the appearance of blemishes and oily shine. It hydrates, minimizes breakouts, and eradicates surface impurities without clogging pores, leaving your skin feeling incredibly clean and fresh.
I really like this moisturizer. It smells so good and is so calming on the skin. My skin drinks it up and it makes a significant difference to my acne, preventing the usually hormonal outbreaks I tend to get. The cream is non-oily, almost mattifying, and I even use it on my chest and shoulders to help with body acne.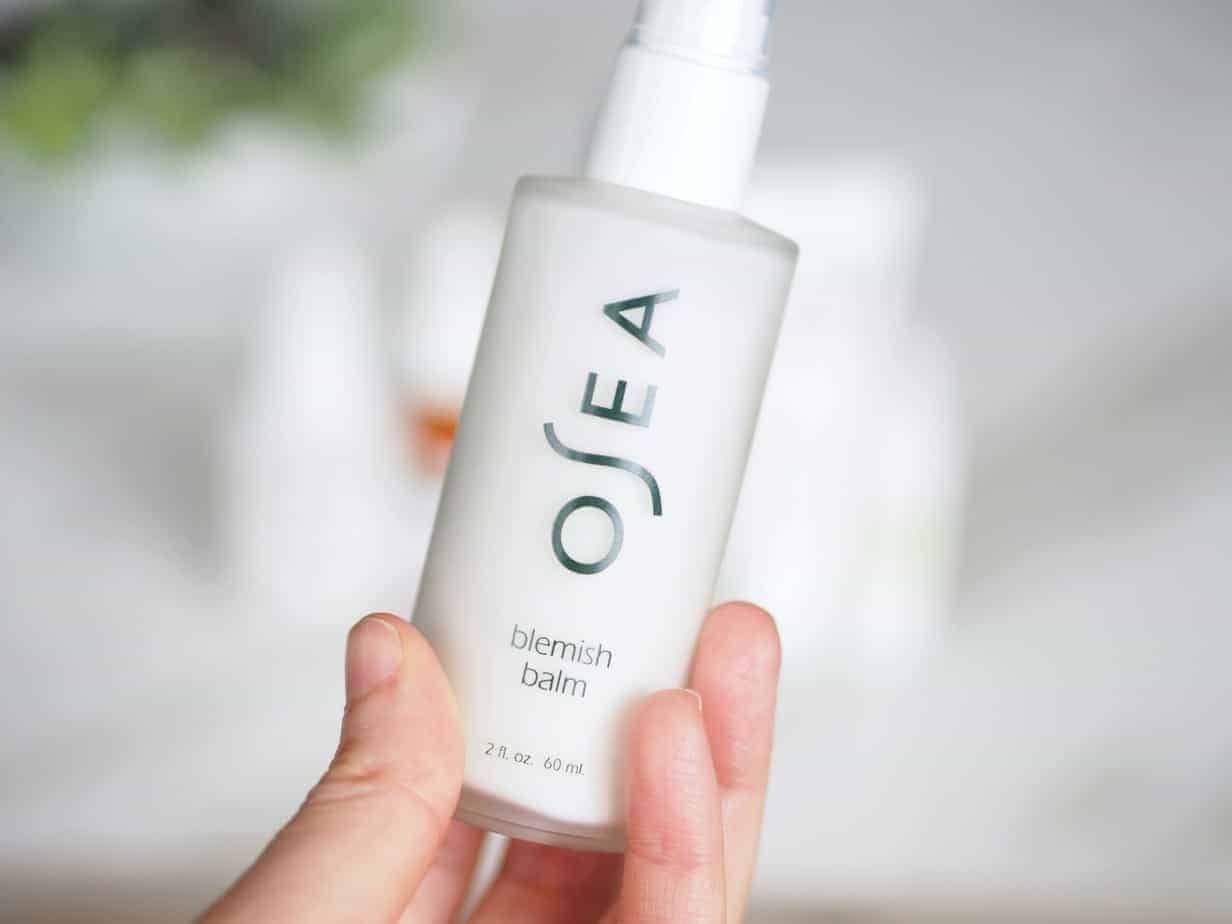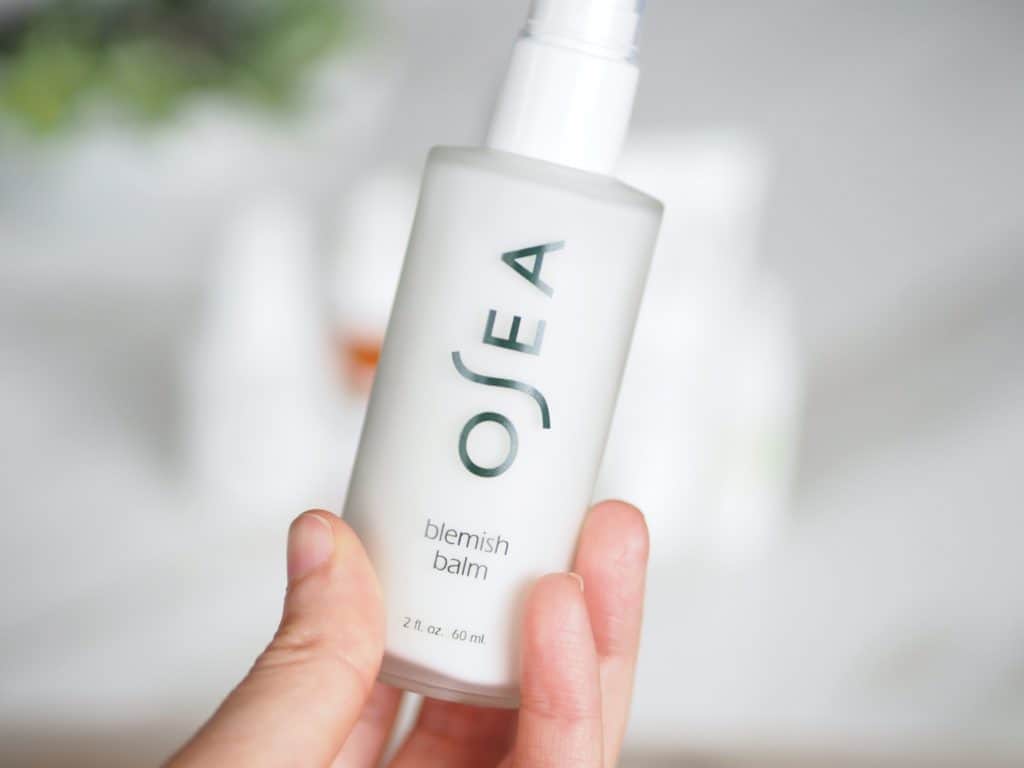 I love these spot treatment types of products. You just roll it over your acne and massage it in. This one smells wonderful and is really effective. It can be used daily to treat breakouts and is formulated with just botanicals and essential oils to help reduce the appearance of oily shine and blemishes.
I have used products like this before so I know for it to be most effective I have to apply it at the onset of a pimple. It did prevent them from getting all huge and painful, and generally, they were gone within a day or two. With this product, a little goes a long way.
This cleanser is specifically for oily, blemish-prone, and congested skin. It can be used morning and night, or 2-4 times per week as needed to help balance excess oil. It has peppermint and tea tree essential oils, mixed in a base of Macrocystis Seaweed Extract (the kind of seaweed you typically see on walks on the beach) which is rich in iodine.
I use this about once week, sometimes twice when I have hormonal breakouts.  It has a nice cooling sensation on the skin and like the cleansing milk is not oily and leaves no residue. Your skin really feels fresh and invigorated after using this. The scent at first threw me off because it literally smelled like the sea, but with a hint of mint, however, I don't mind earthy scents. This really helps to remove oil so this would be an excellent product for anyone with oily skin.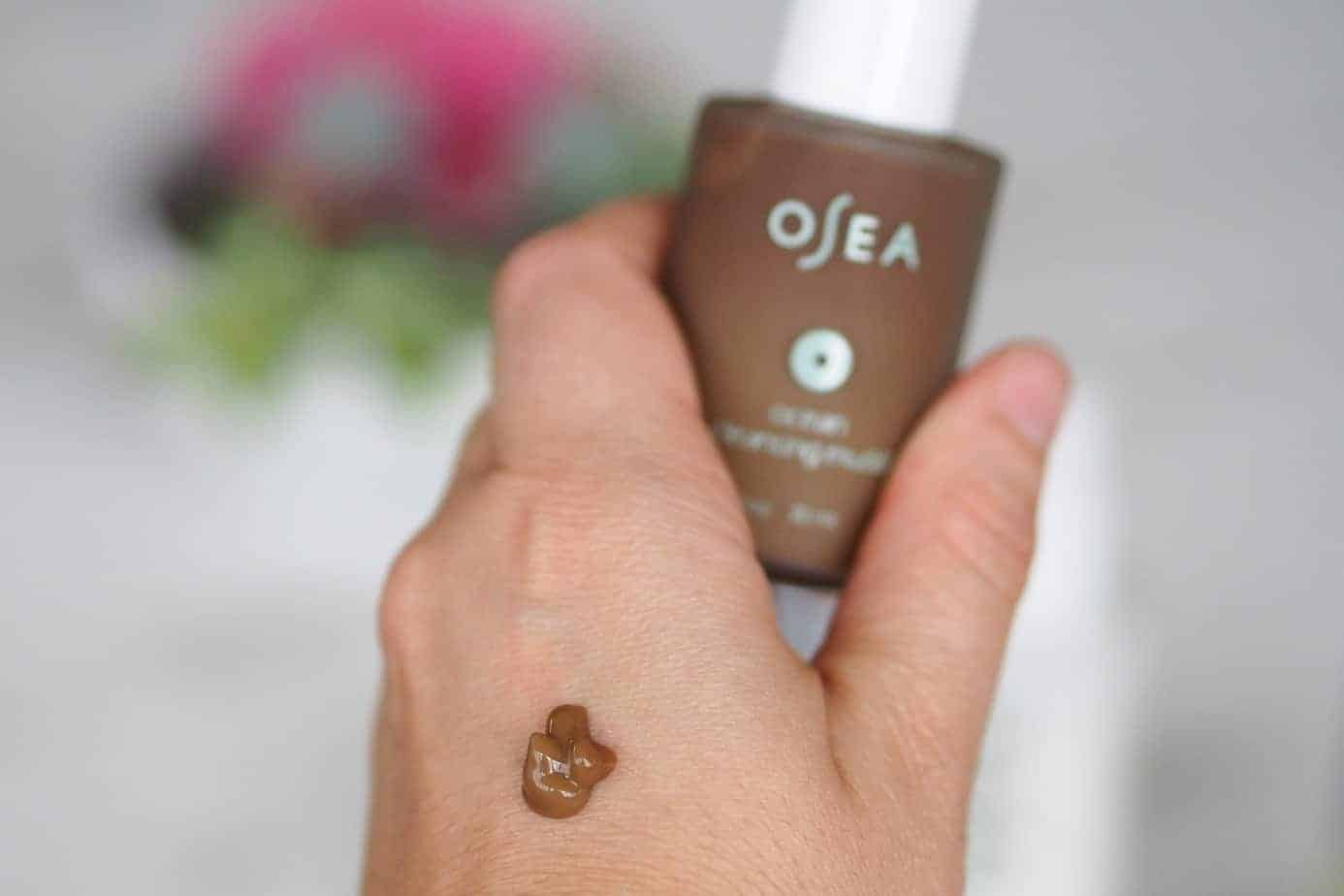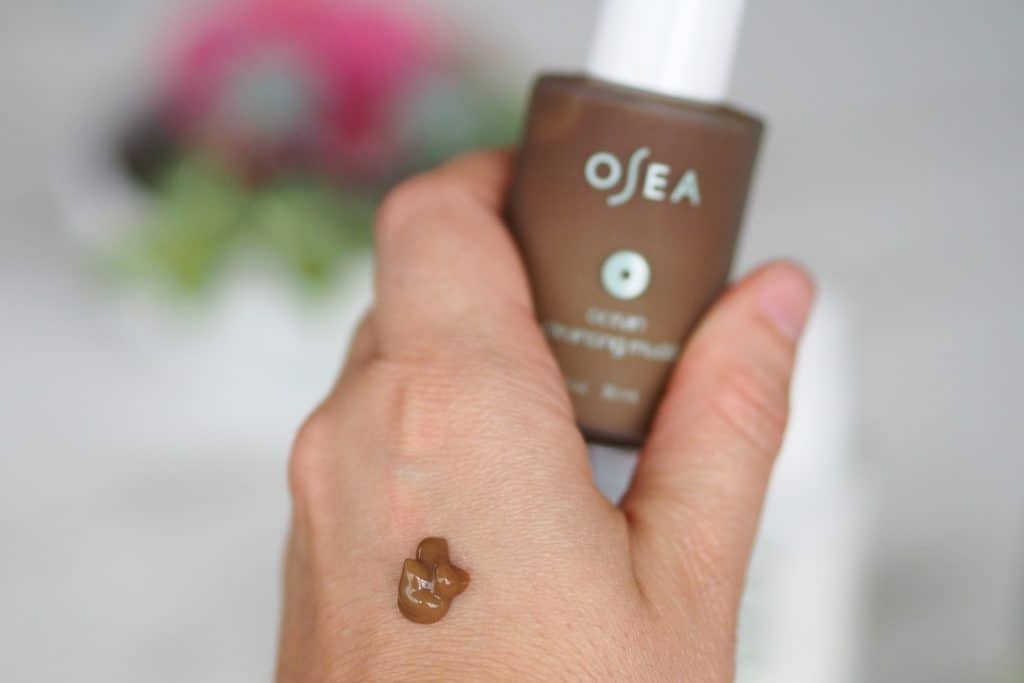 Overall, all of OSEA's products were great and I highly recommend what I tried for anyone with acne or oily skin. If you're interested in trying them, I suggest going with the Blemish Control and Oil Balancing Everyday Essentials Kit  which is an affordable kit with trial sizes so you can try before committing to larger and more costly products.