Organic & Natural Hand Sanitizers
This post may contain affiliate links, and I will earn a commission if you purchase through these links. Please read the disclosure policy for more details.
Hand sanitizer is so popular right now with what's going on making it very hard to find. I don't often use it as I prefer washing my hands (it's more effective) but sometimes you just need a little hand sanitizer.
The conventional options are usually full of ingredients I try to avoid like dyes and synthetic fragrance. But most natural and organic hand sanitizers are made without these ingredients and are just as effective because they also follow the CDC recommendations.
So I did some research and rounded up all the natural and organic hand sanitizers I could find in one place.
*All hand sanitizers in this list meet the CDC's minimum requirement of 60% ethanol alcohol in the formulation.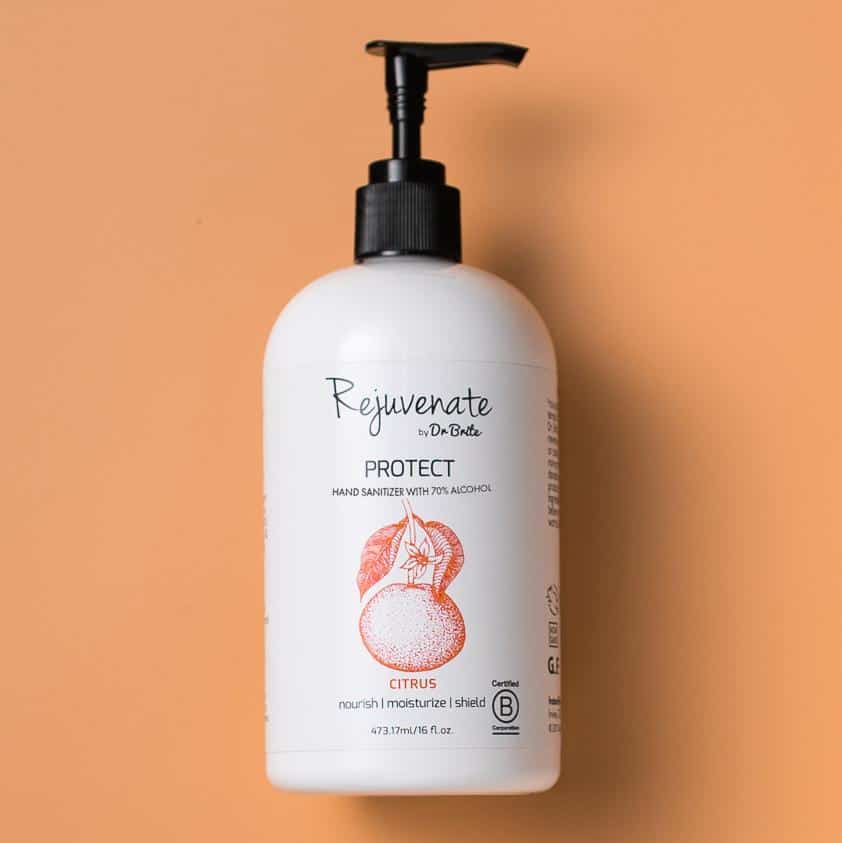 This is a very strong sanitizer with 70% ethanol alcohol and it has remained in stock during this pandemic. It has a citrus scent and is formulated with aloe vera but because of how much alcohol it has I still find it a bit drying. It comes in 4 and 16 ounces. Currently in stock
This actually has alcohol, along with doTerra's On Guard essential oil blend. It's a spray and just under 1 ounce so convenient for carrying around. Currently in stock.
This all purpose spray sanitizer can be used on your hands or to wipe surfaces. It has 63% alcohol, along with essential oils and water. Currently in stock
65% alcohol based hand sanitizing gel in 2 ounce bottles. Currently out of stock but she restocks as often as she can.
I have not tried this brand but the ingredients check out and they are in stock. It has some plant oils to help moisturize hands and requires shaking before use to emulsify. It's also unscented which is hard to find.
While these do contain fragrance, they are a very eco friendly brand so I am including this. This is a membership based company but they have lots of great products. Currently in stock.
63% alcohol with immune boosting essential oils and glycerin to soothe hands. Comes in a 2 ounce glass spray bottle. Currently out of stock
This is the hand sanitizer I usually carry in my bag because it's small and moisturizing. I like the scents and it's very affordable. Unfortunately, they have been out of stock for a while.
I have not treid this one yet but the ingredients are just like the rest on this list. It has a tea tree oil scent and comes in a 1.7 ounce spray bottle. Currently in stock
This is the other brand I usually go to. I like thier scents and they are also affordable. The formula has 62% alcohol, along with aloe, and essential oils. They have also been out of stock for a while.
A very simply formulated spray hand sanitizer that's certified organic. This is currently out of stock.
Saie is sending out a small bottle of hand sanitizer with all their orders while supplies last.
---
Check out these related posts:
Want to remember this Save Natural And Organic Hand Sanitizers to your favorite Pinterest board!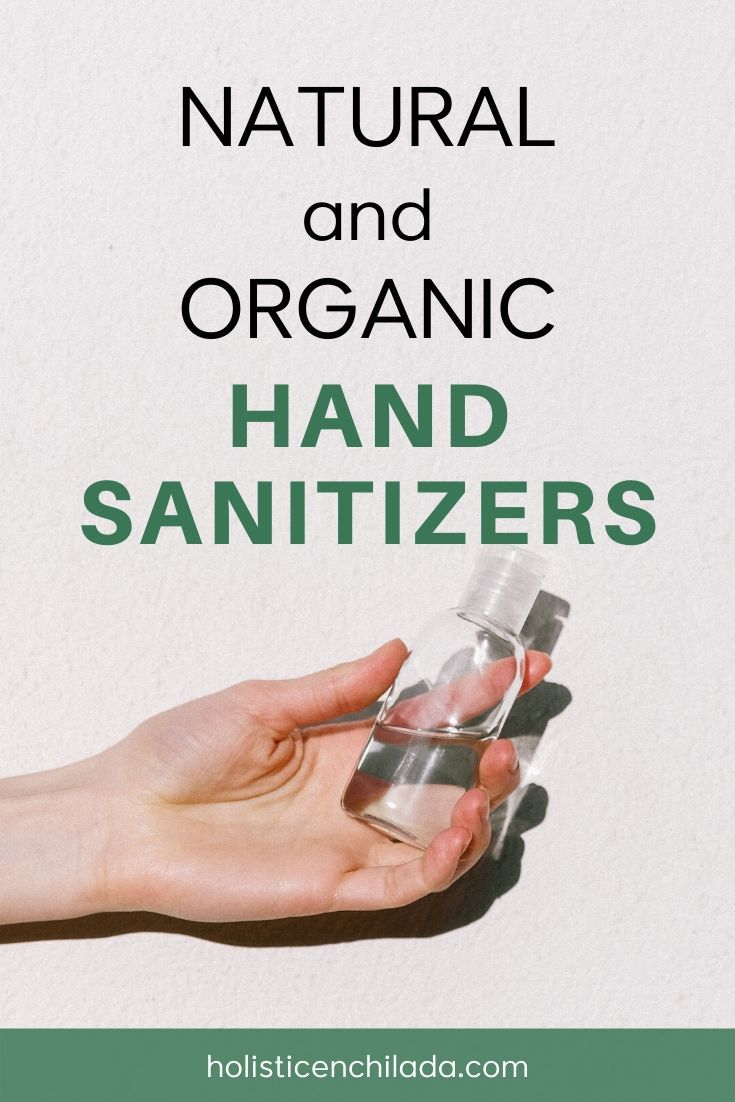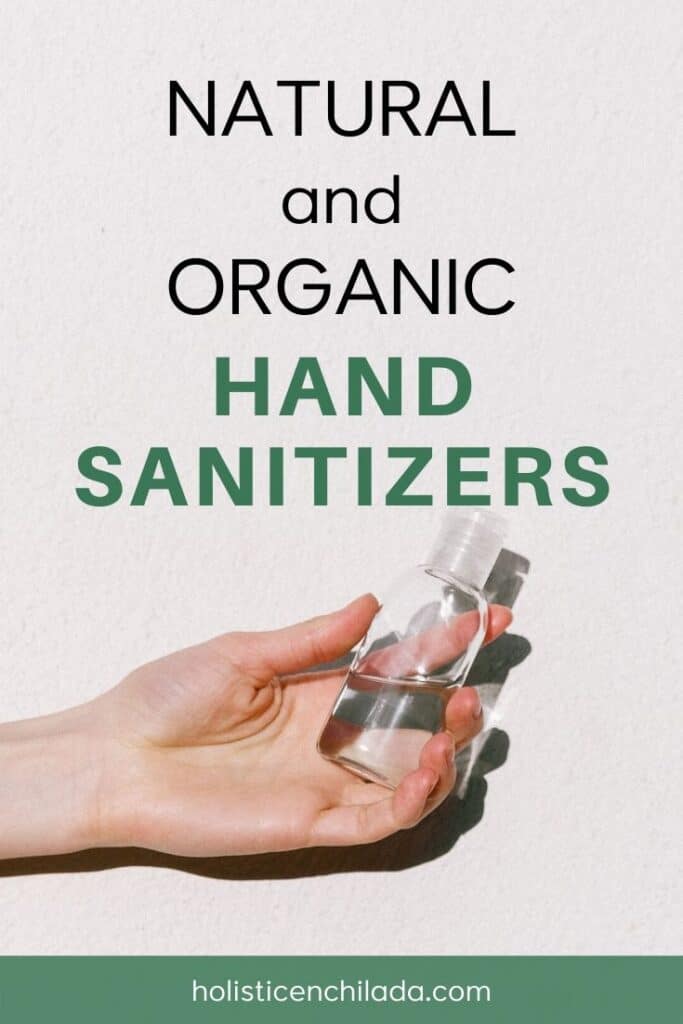 LOOKING FOR BUDGET NATURAL BEAUTY PRODUCTS?
In addition to reading my posts on affordable clean beauty, be sure to join my email list to access my clean beauty shopping guides and more in my freebies library!
Clean Beauty Coaching
I now also offer Curl & Clean Beauty Coaching sessions virtually! You can book a 15-minute, 30-minute, or 45-minute session with me to help you solve your curly hair or clean beauty struggles. Click here to learn more