Healthy Lunch Box Ideas for Back to School
This post may contain affiliate links, and I will earn a commission if you purchase through these links. Please read the disclosure policy for more details.
It's back to school time and you're probably searching for some healthy lunch box ideas for your kid(s).
I am actually going to homeschool my daughter this year but I still have to plan and pack lunches since I am working from home and we do have some activities that will have us out around lunchtime a few days during the week.
If your child will be around other kids then be sure to also check out my post on boosting your immune system to help guard against all those cold viruses that they will surely be exposed to and bring home to you. 🙂 I do many of these myself to help since I also work with kids.
Anyway, back to healthy lunch box ideas. I have rounded up a bunch of school lunch box ideas to suit different dietary preferences full of healthy ingredients.
These also happen to be great for adults as well. I pack the same thing for my daughter and me, just larger portions for myself. So this roundup should help you will al your healthy lunch needs.
I want to share a few of my own ideas as well just below. I always send my daughter with water, a few snacks, and the main part. She loves pasta so I often do Annie's Mac & Cheese but sometimes I will make pasta with tomato sauce and sausages and send that. She also loves PB&J so I send one made with sunflower butter instead since nut butter is not allowed at school.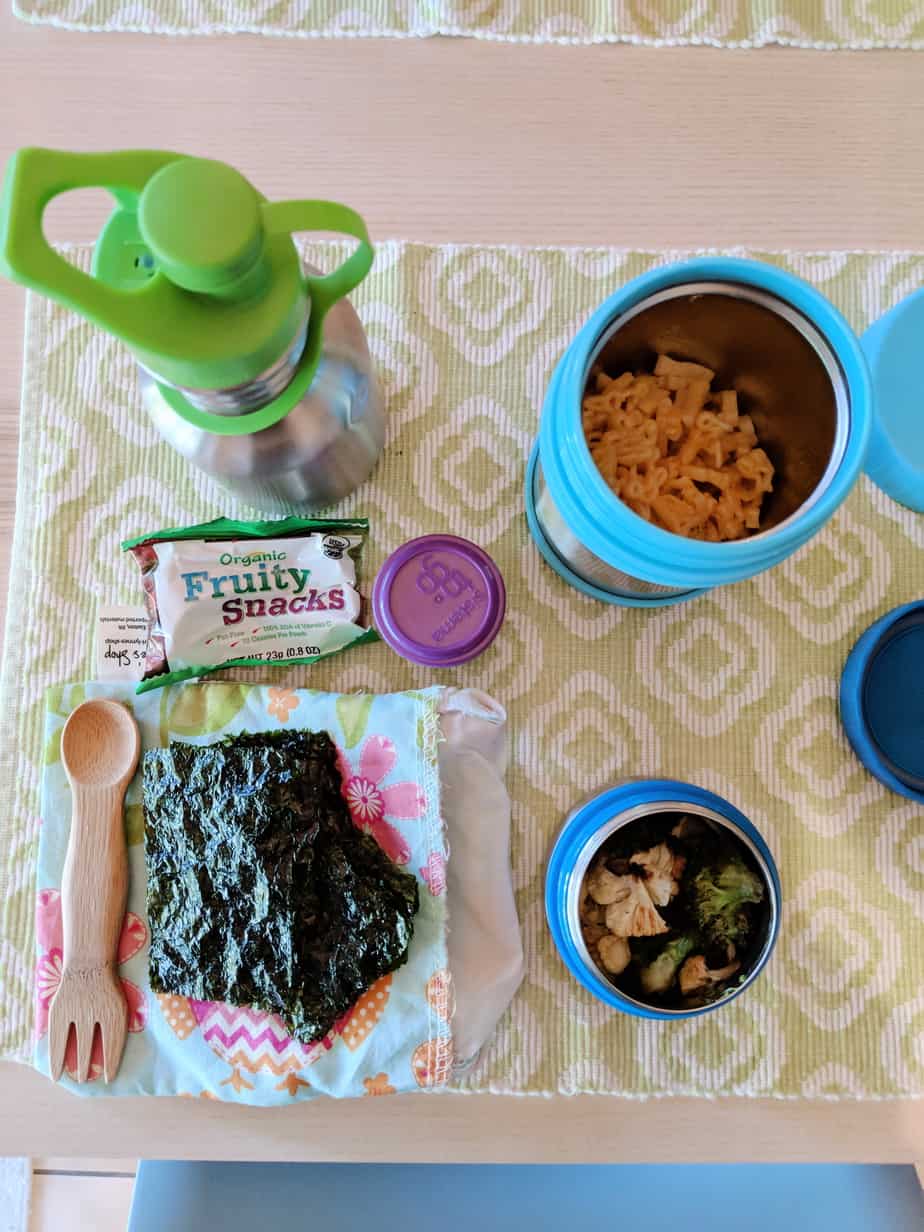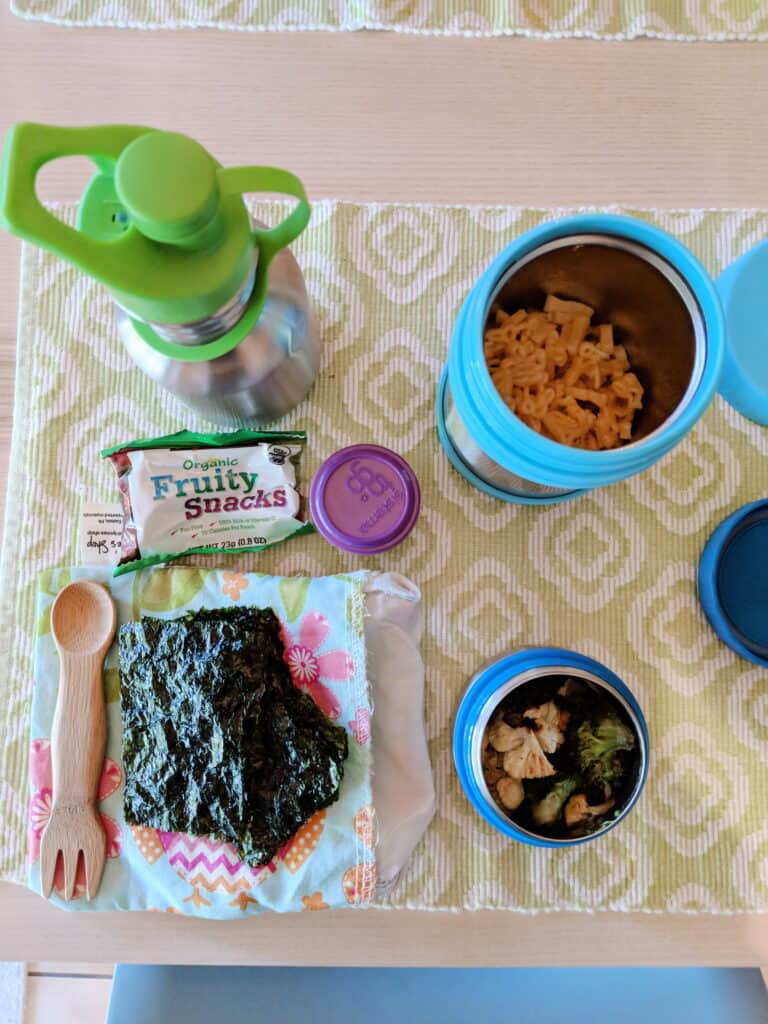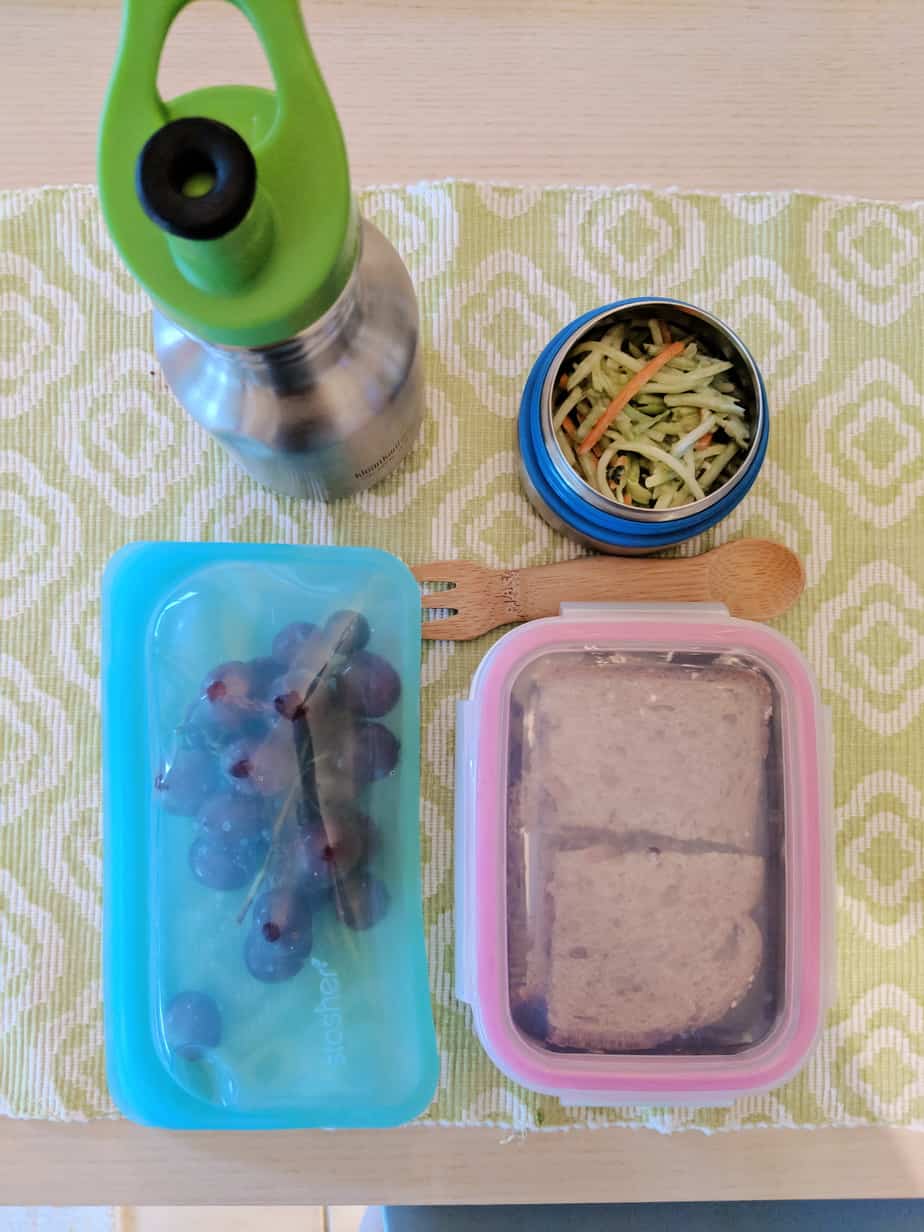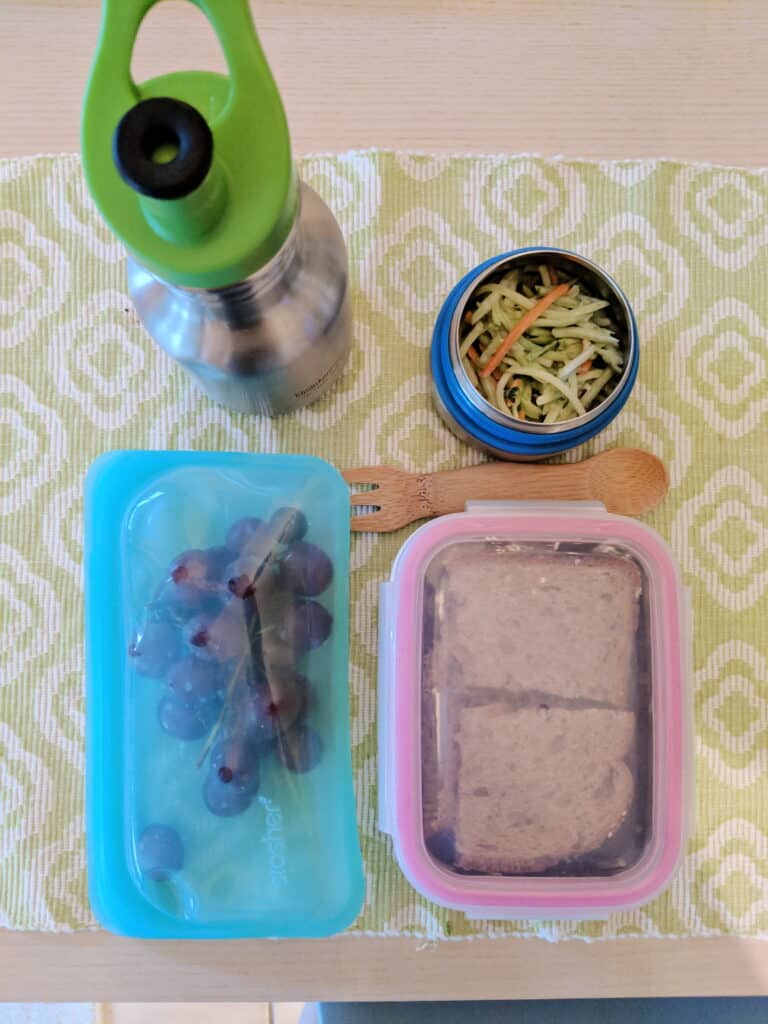 For the sides and snacks, I mix some pre-packaged items with homemade or fresh produce. She loves roasted seaweed and Lara bars. I usually make roasted veggies at some point in the week and send those. She also loves coleslaw so I send that often.
Nontoxic Lunch Box Products to Help Make Packing Lunches Simple
If you're new here, then you may not know that I avoid plastic as much as I can. Luckily, there are now so many great plastic-free options for packing lunches.
If you're not sure why you should avoid plastic then read this post. It is actually most important for children to avoid plastic since their developing bodies are more affected by the chemicals used to make plastics. And no, BPA free plastic is not any better despite what we've been told.
Check out my other food related posts:
Want to remember this? Save Healthy Lunch Box Ideas for Back to School to your favorite Pinterest board!