Meal Planning With Clean Foods (And A 2 Week Meal Plan)
This post may contain affiliate links, and I will earn a commission if you purchase through these links. Please read the disclosure policy for more details.
This post contains affiliate links. Please read our disclosure policy for more details
In my first post about feeding my family clean food on a budget, I briefly mentioned meal planning. This is the method that saves the most money when eating healthy.
Some people mentioned that they didn't know how to meal plan or that it takes too much time. So in this post I'll explain how I meal plan, which only takes about 30 minutes a week.
Step 1 – Take inventory of what's left in the fridge and pantry.
I look in the fridge, freezer, and pantry to get an idea of what I have on hand. Then I write down any staples that have run out or are low, like eggs and milk. This step is very important to jog my memory so I can then choose to make meals using what I already have.
Step 2 – Choose the meals for the week.
At this point I sit down on the floor with a few cookbooks and my pen and pad. The stores I shop at don't have sales, but if yours do this is the time to look at them.
I look through the books and consider what I have on hand to plan meals using those ingredients before other meals with ingredients I need to buy. For example, if there is a pound of ground pork in the freezer, then I'll look for recipes that use ground pork. My focus here is finding entrees, because my sides are simple. I rotate salads, roasted veggies, and baked potatoes.
I also think about how I can stretch the meat out into two meals. Last week, I browned a pound of ground pork and used half to make tacos and the other half in a marinara sauce for noodles. In addition, I consider the cost before choosing the meal. I pass on meals using expensive cuts or hard to find ingredients.
I usually only have the ingredients needed for 2 or 3 meals and need to pick the rest based on what I want to eat and special requests from the family. I plan three meals a day for 5 days. The other 2 days I leave for eating out or eating any leftovers.
This step is where you'll spend most of your time and where most people get overwhelmed. That's why I use cookbooks and Pinterest. And I don't like to spend a lot of time in the kitchen so I choose quick and easy meals and batch cook. Here are some ideas:
Breakfast: smoothies, smoothie bowls, eggs, frozen hash browns, pancakes, bacon, yogurt, granola, fruit.
Lunch: leftovers, salads with canned or leftover meats, quick fried rice, smoothie
Dinner: tacos, chili, roasts, roast veggies, stir fries, beans, soups, broiled fish, salad
Snacks: apples with nut butter, nuts, dried fruit, fresh fruit, veggies with dip, yogurt, granola, cheese, smoothies
Step 3 – Make a shopping list.
After choosing the meals, I write down all the ingredients I need to buy. Don't forget to replenish staples and snacks like fresh fruit, flours, condiments, spices, canned food, etc.
Step 4 – Shop!
This is the part I hate the most but it has to get done. I shop mostly at Trader Joe's, Aldi, Costco, and Thrive Market. They key is to stick to the list. If you only buy what's on your list you will save so much money. You won't end up throwing out any food that has gone bad either. I like to do 2 week plans, but I have to shop once a week because produce will not last 2 weeks. Read more about how I shop in this blog post.
Step 5 – Prep
This isn't something I do right away. Basically the idea is to batch cook where you can. For example, I always have baked sweet potato as a side for more than 1 meal, so I bake all of them together, and put away the serving for the second meal. I do this with meat and sides, especially roasted veggies. You can fit a lot on a large sheet pan so I essentially cook the side dish for 2-3 meals in one go. So, if we are having fish with roast veggies and salad on Tuesday and chicken with roast veggies and salad on Thursday, I cook all the roast veggies on Tuesday and set aside the portion for Thursday. Saves time and energy 🙂 I also do this with chicken at the beginning of the week to use for salads for lunch and possible a dinner.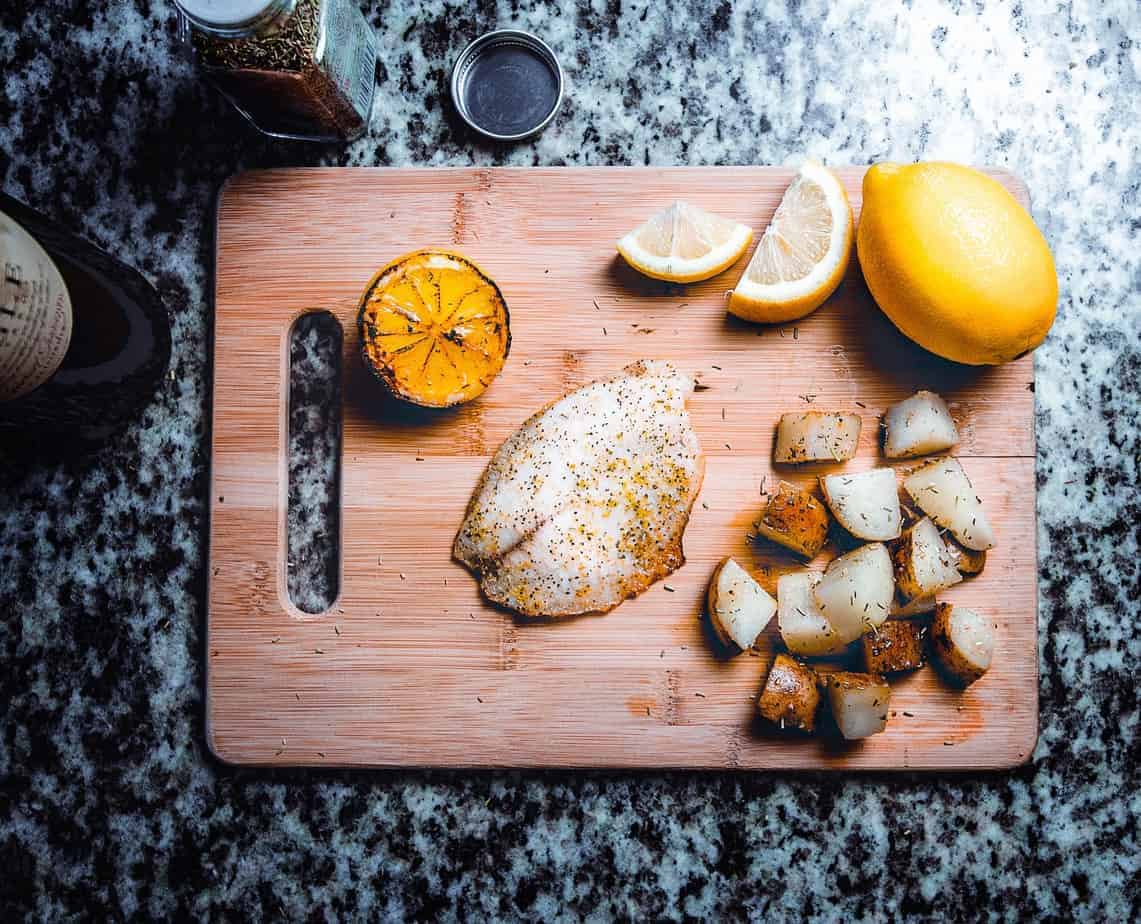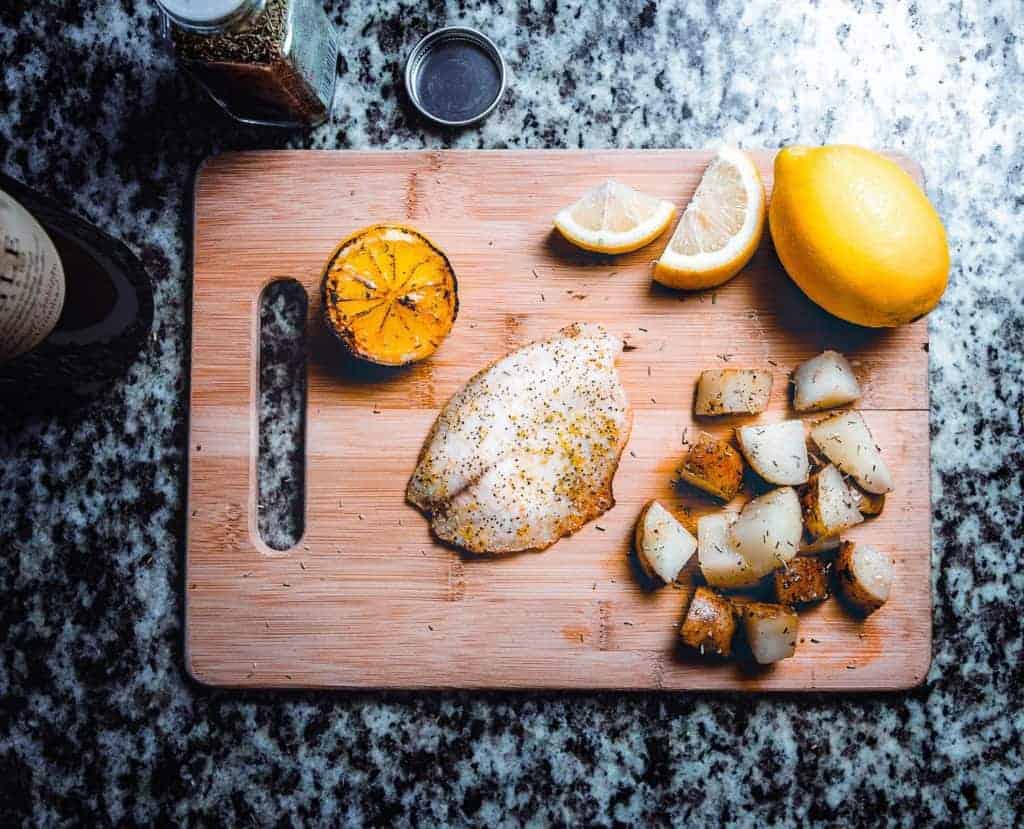 2 Week Meal Plan
For a little inspiration, here is a sample of a 2 week menu I planned out a few weeks ago for my family of 3. It cost me $140 to shop for these 2 weeks, though that did not include some staples that I already had on hand like rice and fish. Keep in mind I buy organic meats and dairy, and organic produce from the dirty dozen list. We eat salad with almost every dinner and I usually buy the bagged salad greens to make my life easier, so you could cut down even more on cost there if you want.
Breakfast:
Fried eggs with hash browns and fruit – 4 days
Bacon and paleo chocolate chip pancakes – 2 days
Strawberry smoothie bowls – 2 days (blend almond milk, frozen strawberries, frozen banana, fresh spinach, spirulina, and nut butter, then top with coconut flakes, nuts, and sometimes chocolate chips ;))
Mango smoothie bowls – 2 days (swap mango for strawberries above)
Plain yogurt topped with honey, nuts, seeds, coconut flakes, and fruit – 2 days
Lunch:
Leftovers from dinner (see below) – 4 days
Salad with canned chicken – 2 days
Salad with fried eggs – 2 days
Baked chicken with salad and roasted potatoes – 2 days
Dinner:
Taco salad  – romaine lettuce, ground meat, salsa, sour cream, guacamole, crushed tortilla chips
Zoodles/pasta with meat sauce and salad  – jar of marinara sauce with ground meat mixed in and tossed on zoodles or pasta, Italian salad greens
Greek chicken bowls – rice, baked chicken, tzaziki sauce, cucumber tomato salad
Teriyaki wings with coleslaw and baked sweet potato
Applegate hot dogs with salad and roasted veggies (2 days)
Broiled Asian salmon with salad and baked sweet potato
Lemon baked sole with salad and roasted veggies
Frozen pizza and salad – 2 days (Fridays)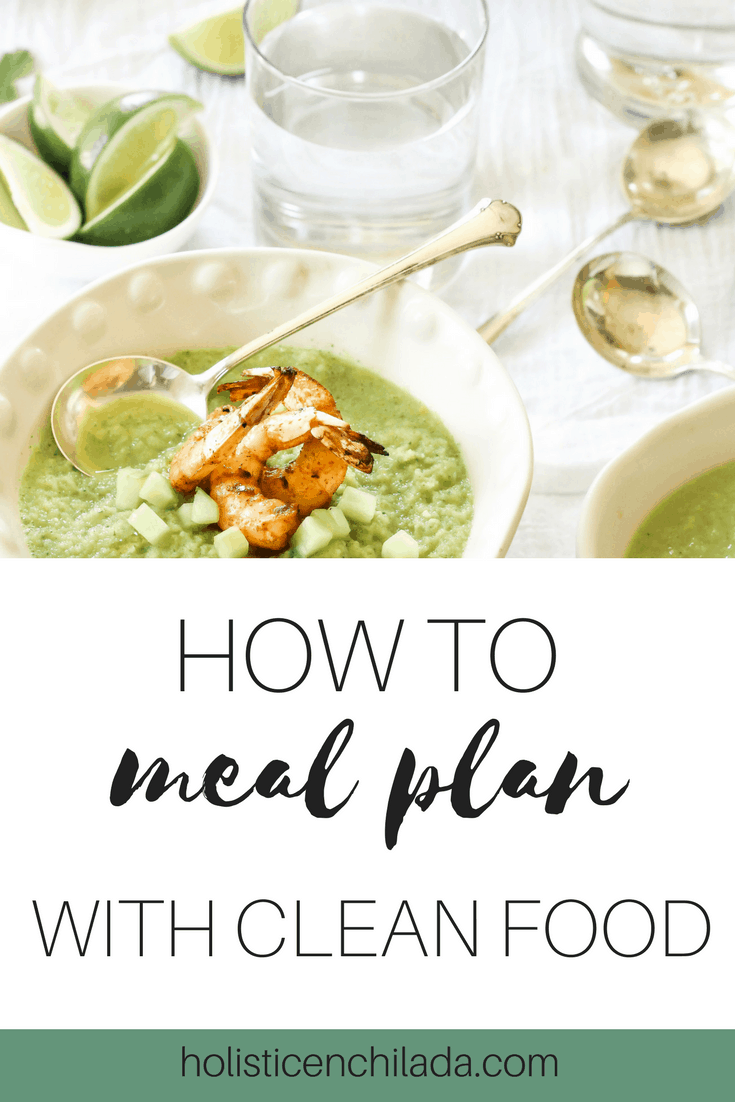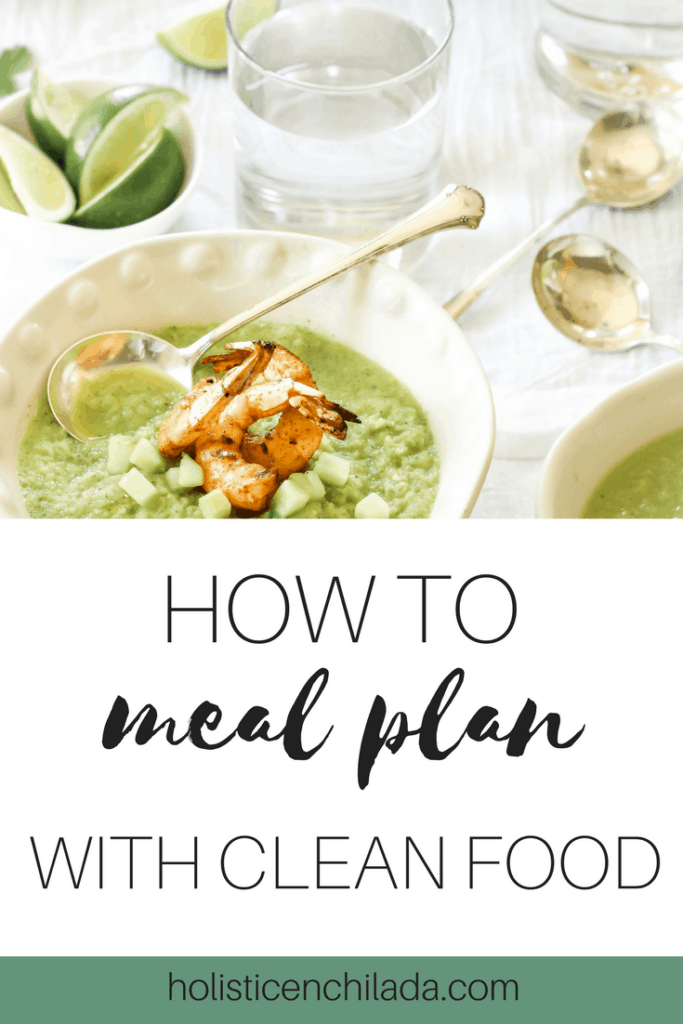 Hopefully this post has shed some light on the meal planning process and given you some good ideas. Have you tried meal planning before?