How to Wear Your Curls While Exercising/Styling Curls Post-Workout
This post may contain affiliate links, and I will earn a commission if you purchase through these links. Please read the disclosure policy for more details.
One of the most common questions I get on my curly girl method posts is what do I do with my curls when I work out and how do I refresh my curly hair after.
While I don't work out very intensely or often, I do a few times a week so I will share how I style my curly hair for the gym and how I refresh my curls after a workout.
If you're looking for how to refresh curly hair in between wash days then skip the workout hairstyles for curly hair section below and you will find my refresh video which is the same whether I work out or not.
Keep reading for ideas and tips for curly hairstyles for the gym and how to refresh your curls post-workout.
Gym Hairstyles for Curly Hair
Now, it is possible to pick up your curly hair for the gym, work out and sweat, and then refresh it so you don't have to start over. This is best on days when your hair has been recently washed and you aren't sweating so much that your hair is not completely soaked.
My favorite gym hairstyle for curly hair is a simple pineapple. I did this when my hair was longer and it works with my current short length as well.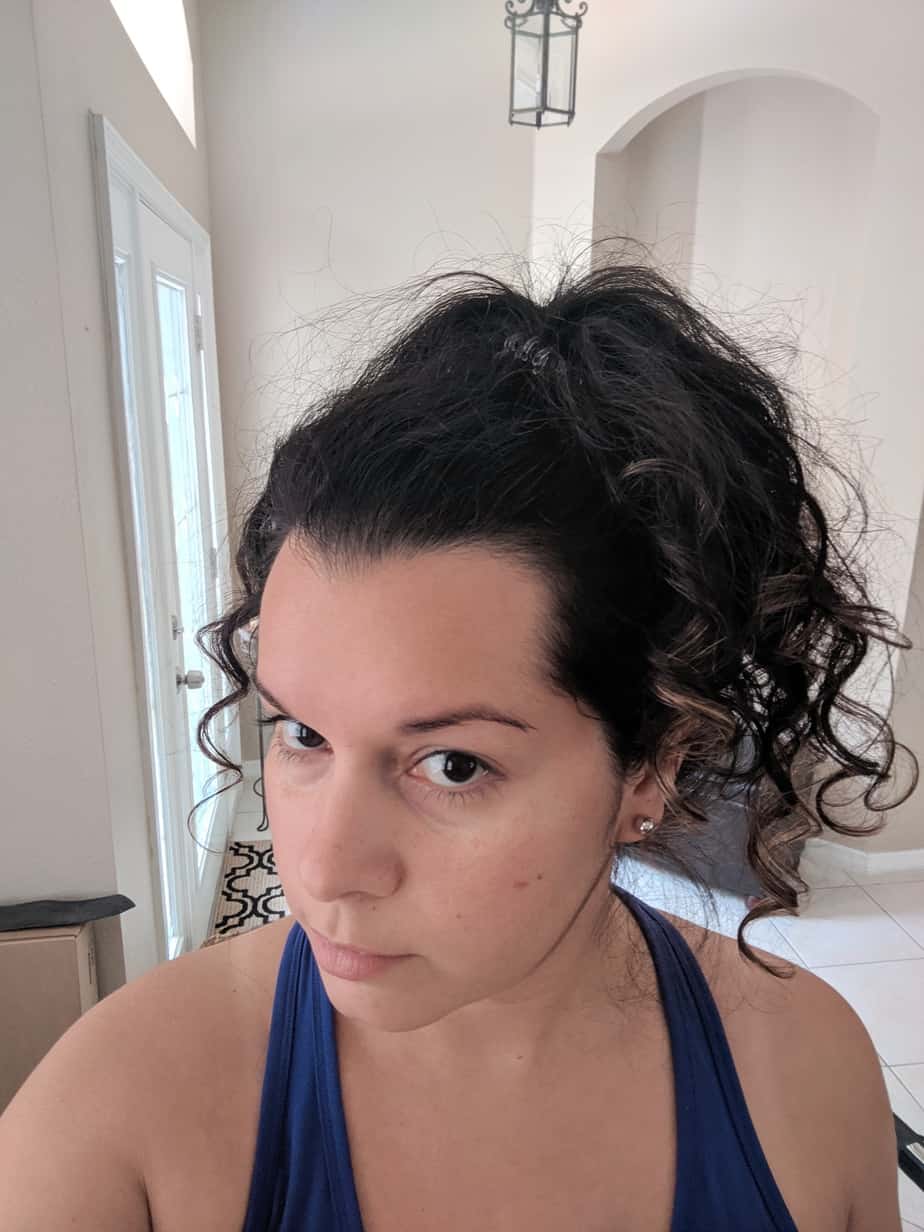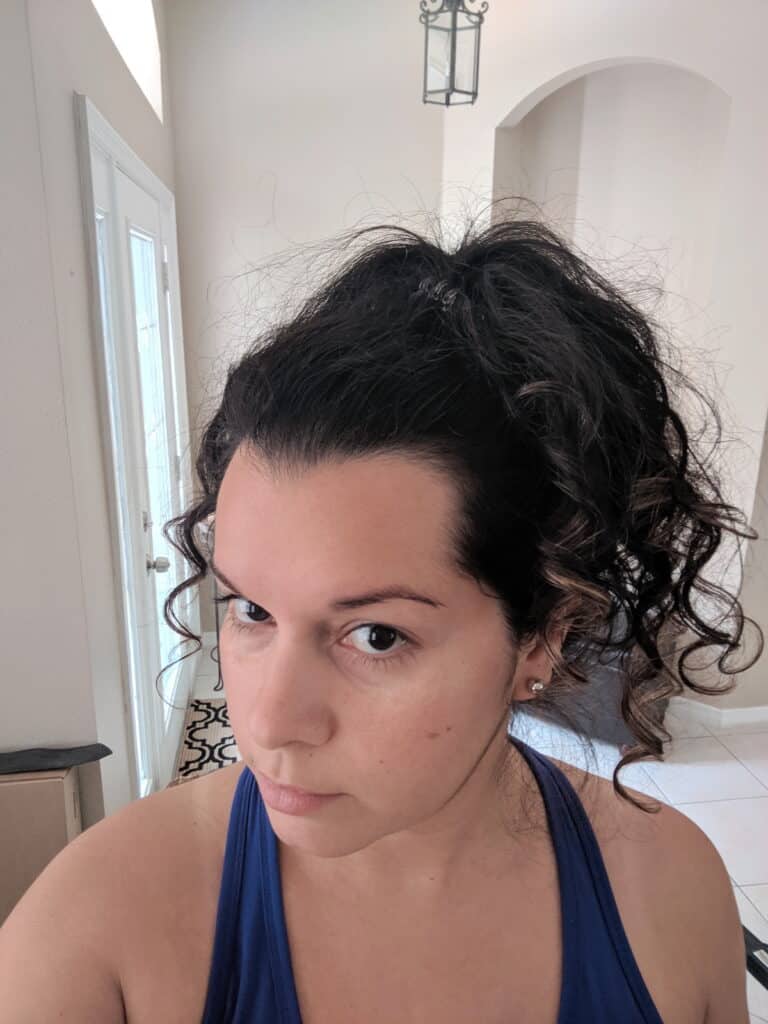 I like to use an Invisibobble to pineapple my curls. Sometimes I also add a hair buff if I really want to keep it out of my face. I like to keep it loose so it doesn't make a kink in my hair so I do have to adjust it sometimes while working out. How tight you put it up is a personal preference.
Other options are clipping your hair into a pineapple, a top knot or bun, or a loose braid.
If you're going to be swimming then there isn't really a way to salvage the style as your hair will get wet. You should completely saturate your hair before entering the pool and add some conditioner, especially at the ends, to help prevent your hair from absorbing the pool water. Additionally, you could braid your hair or put it in a bun.
How to Refresh Curly Hair After a Workout
If you didn't ruin your hair with a crazy intense workout or swimming, then you can refresh your curly hair after a workout, similar to the way you refresh in between wash days.
I usually wait until my scalp and hair are dry then remove the pineapple, shake out my head, and spray some curl refresher onto my scalp and any parts that got frizzy like near the neck and around the face.
For curl refresher, you could use water, a mix of water, conditioner, and styling product, or a pre-made product like DevaCurl Mister Right. I like to make my own which I share below.
Just after spraying the refresher, I add a small amount of styling product (gel is my go-to) to wet hands, emulsify, and then smooth it over my curls and scrunch up. If I want to, I also diffuse for 2-3 minutes. You can see this process in the video below.
If my scalp is greasy (it usually is after day 2) then I also spray some dry shampoo near the roots and shake it out. My favorite dry shampoo is this one from Briogeo but Acure also has a great more affordable option.
My Favorite DIY Curl Refresher
I used to use DevaCurl Mister Right curl refresher but I started making my own because of the cost. My hair doesn't do well with just water or adding more product since it is so thin and prefers less product overall.
I take a fine misting spray bottle, like these Flairasol style bottles, and add 2 squeezes/pumps of my conditioner and 6 drops each of lavender, peppermint, and rosemary essential oils. Then I fill it to the top with water. To use it, I shake it up and spray as needed.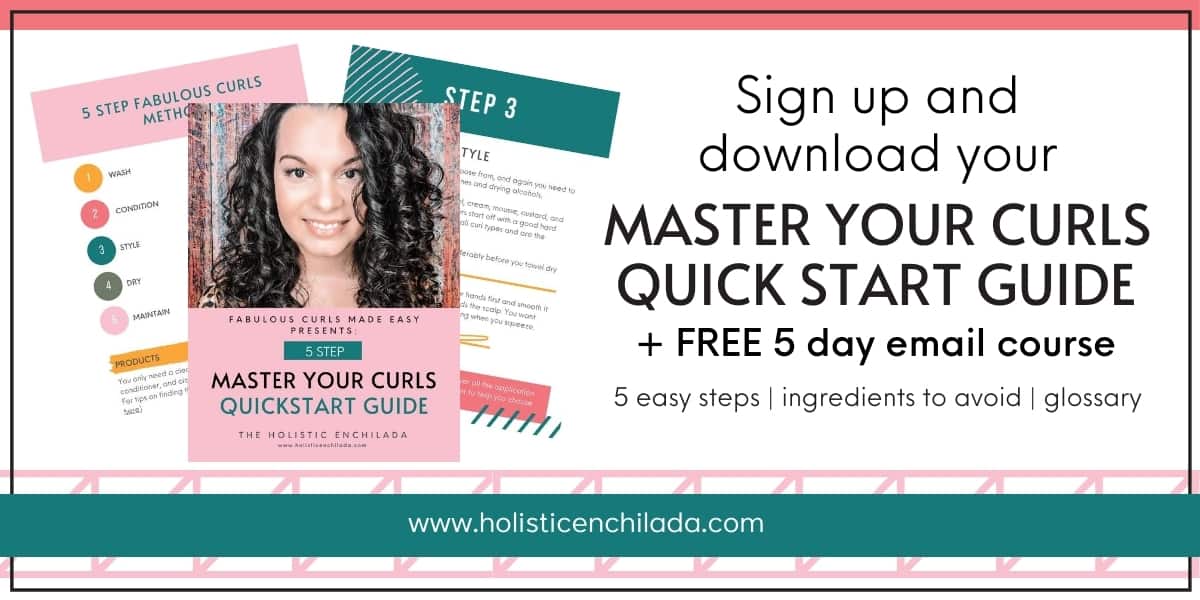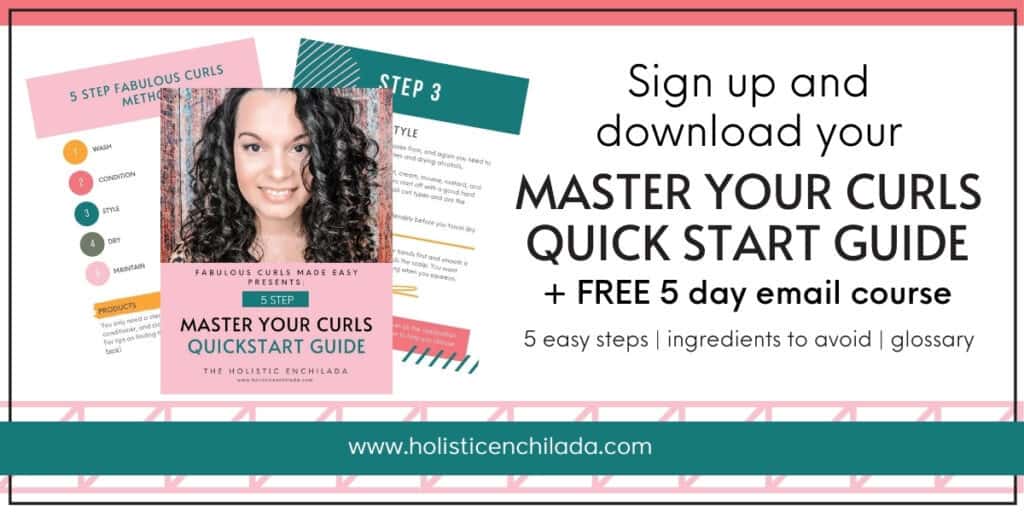 Adding the conditioner helps give my hair the moisture it needs to reduce frizz. The essential oils are just so refreshing on the scalp, especially after working out where you feel dirty.
You could also add some alcohol-free witch hazel if you have an oily scalp. My scalp is dry so I omit this.
Cowashing Curly Hair After the Gym
If your hair is totally ruined by swimming or an intense workout then go ahead and cowash. This will remove the sweat and allows you to start over without stripping your hair.
I know this is basically like a wash day but it's the only option if your hair is soaking wet after working out. You will have to style all over again and this is why I try not to do these kinds of workouts on my non wash days.
Some good and clean(ish) cowashes include Mop Top, As I Am, Shea Moisture, Mielle Organics, and Alikay Naturals. Not all of these are super clean so check ingredients to rule out fragrance or others you would like to avoid.
READ MY OTHER POPULAR POSTS ON CURLY HAIR: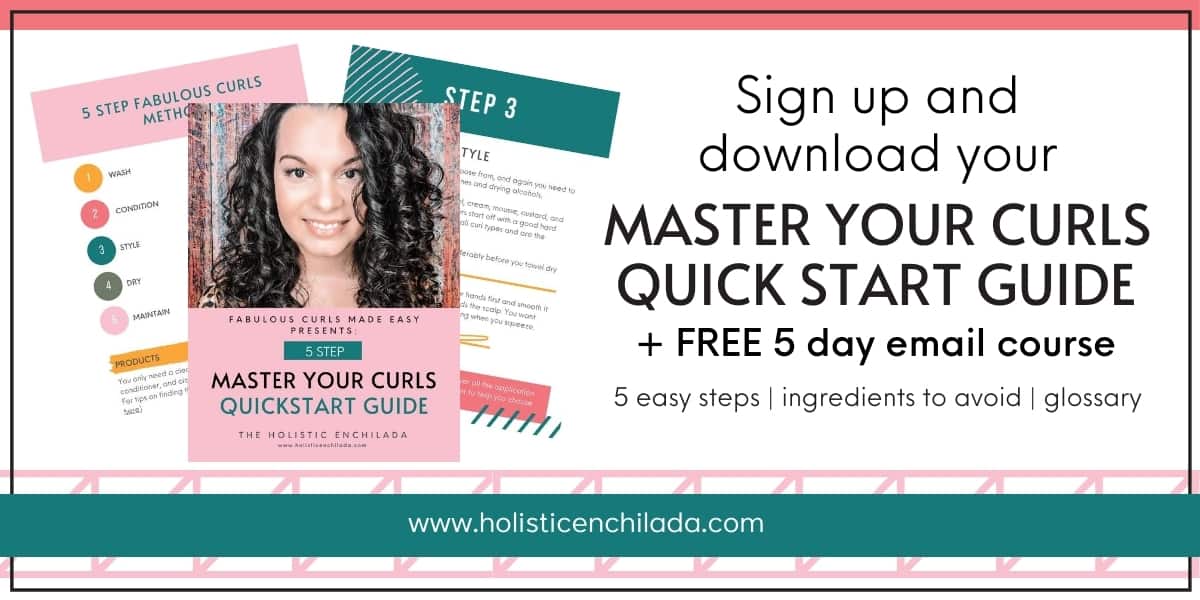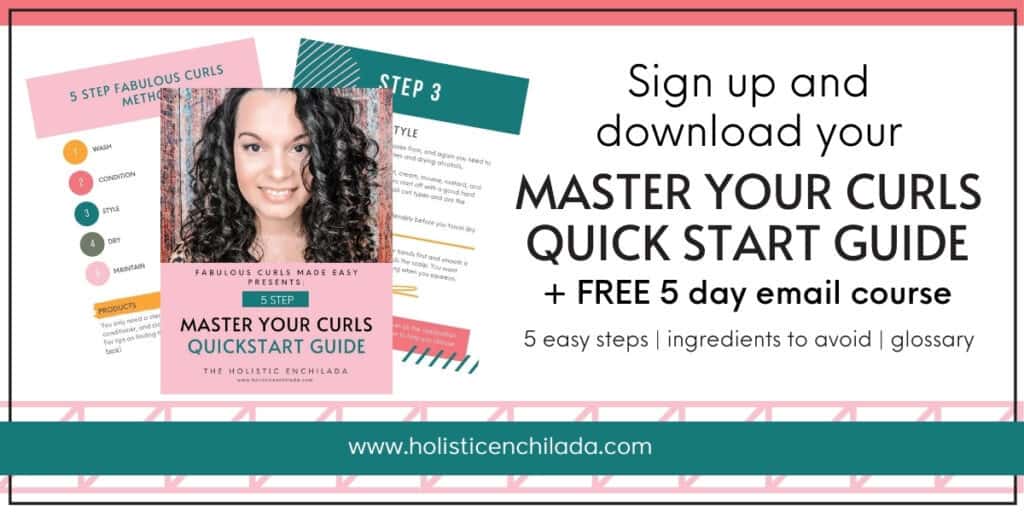 If you want help with embracing your naturally wavy or curly hair, you can join my FREE email course and download my FREE pdf guide, THE QUICK START GUIDE TO MASTERING YOUR CURLS, full of everything you need to know to get started and bring out your beautiful waves and curls.
Want to remember this? Save How to Style and Refresh Curly Hair During and After a Workout to your favorite Pinterest board!