Zero Waste Curly Hair Routine
This post may contain affiliate links, and I will earn a commission if you purchase through these links. Please read the disclosure policy for more details.
Are you looking for a low or zero waste curly hair routine that still gives you the lush, soft, and defined curls you want? I'm sharing my natural curly hair routine using a curly hair shampoo bar, conditioner bar, and a super easy diy gel.
These eco friendly curly hair products give me the defined, shiny, soft curls that regular my curly girl products give me and they are great for the planet! Read on to see my eco friendly curly girl method routine!
Zero Waste, Low Waste, Eco friendly – what does it all mean?
Zero waste is the focus on producing the least amount of waste possible, ideally none. Zero waste is trending right now but it's quite extreme and intimidating for those new to sustainability. It's really hard to completely avoid plastic in your everyday life wihout significantly increasing your costs or spending a lot of time DIYing things. There is also not much of a focus on the supply chain or ethical practices, which I believe are also important things to consider.
Low waste is a step down from zero waste, just not as extreme. You reduce your overall waste, but the goal isn't zero, just less. It's a great place to start since you don't feel guilty about the little things like plastic tags on products or that you don't have access to bulk stores or inexpensive sustainable options. It's a much more realistic goal.
Eco-friendly is broader and encompasses more than just waste. Things like sustainable ingredients and product sourcing, environmentally friendly packaging and practices, recycling, reducing the use of plastics and other single use items, and reducing waste. Low waste and the zero waste movements both stem from the eco-friendly movement.
So when I talk about having a zero waste curly hair routine, I just mean that the products I'm using don't create any waste. They are free of plastic, and from production to shipping to using, no waste is created.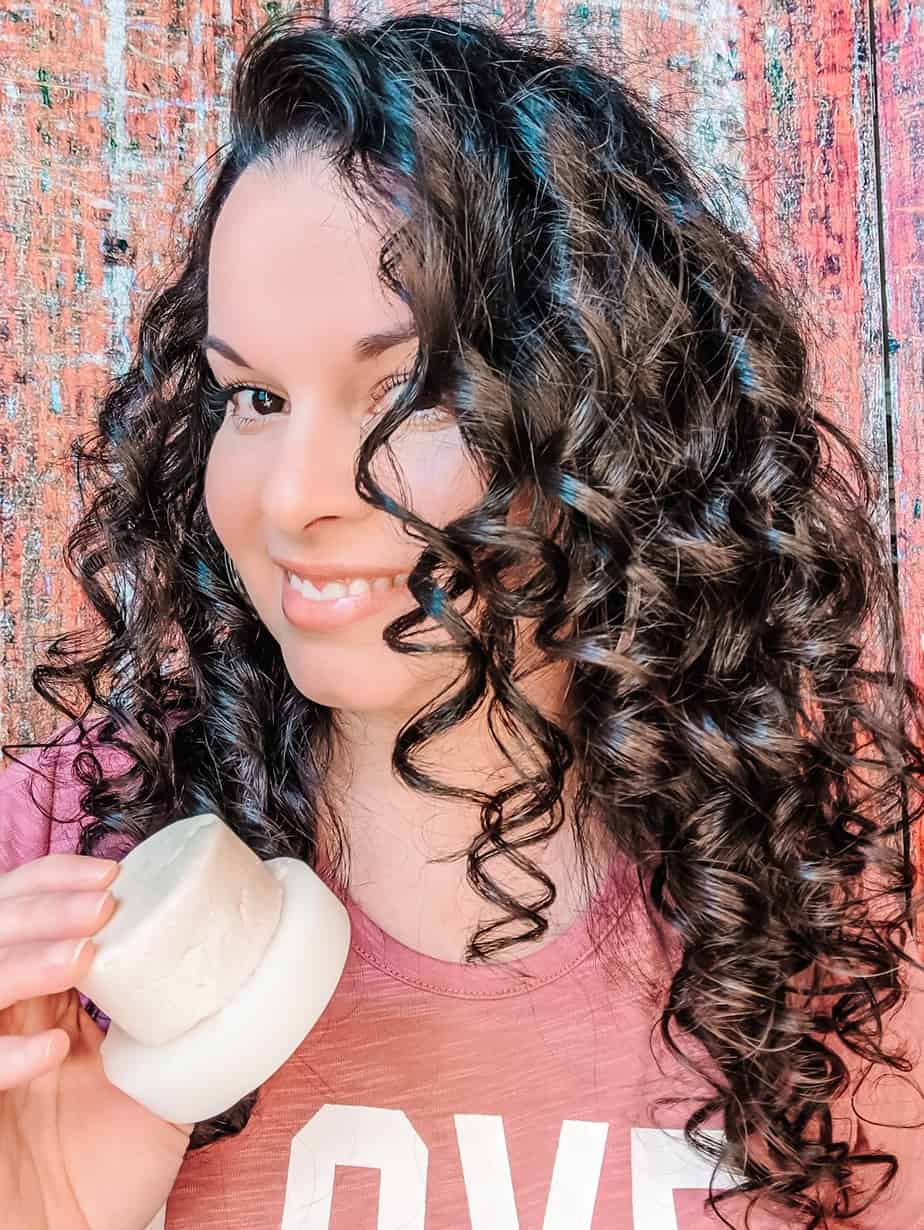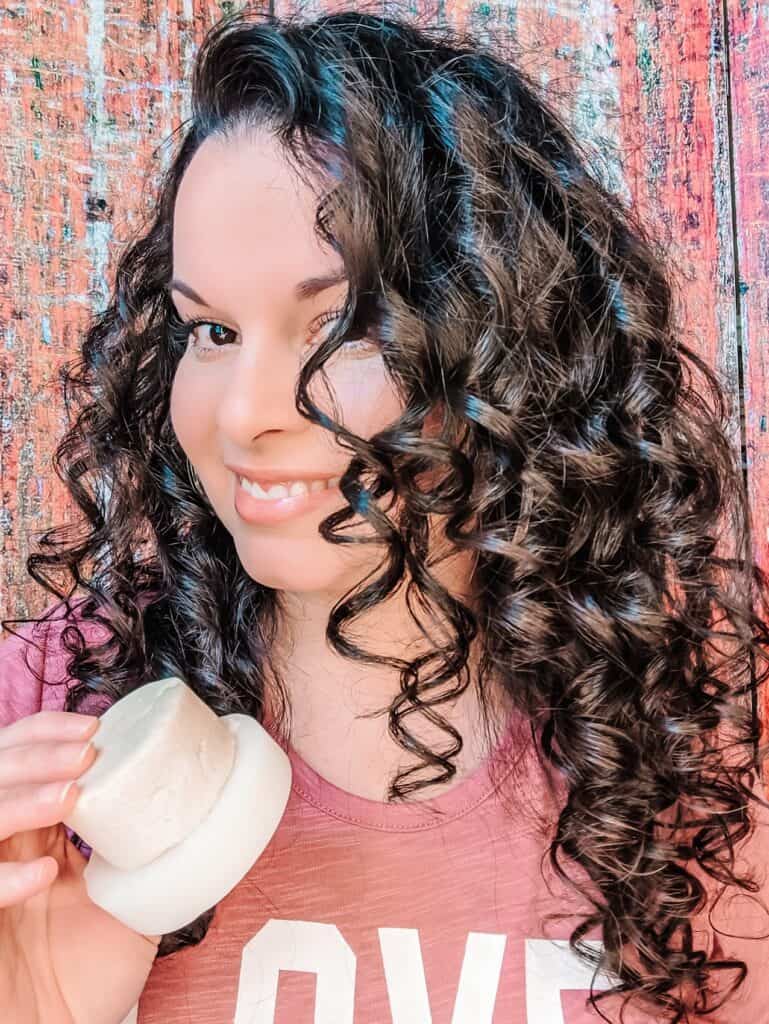 Shampoo Bar For Curly Hair
Not long ago, there weren't many options for curly hair shampoo bars. Lush seemed like the only option and I had heard about how drying these were so I steered clear. Plus, none of them were curly girl approved.
There are a few options now, and my favorite is Vida Bars. Vida Bars were created to fill the need in the curly hair world for more sustainable products that actually work. Their entire process, from sourcing to packaging, is environmentally friendly. And all their products are curly girl method approved.
I specifically use the Clarity Bar, which is the most lightweight for my easily weighed down hair. They also have shampoo bars for growth, hydration, grey curls, and irritated scalps.
Vida Bars shampoo bars are crafted without sulfates, silicones, drying alcohols, or parabens. They're also gluten free and vegan. Each bar is the equivalent of 2 to 3 bottles of product, lasting approximately 60 washes. They are also color safe and pH balanced.
The Clarity Bar has a light mint scent and feels nice on the scalp. It also contains olefin sulfonate which is a clarifying ingredient, so this can be used as your regular clarifying shampoo.
This bar creates a nice lather without stripping my hair and a little goes a long way. To use it, you rub it between your wet hands, then rub it a bit on your scalp in a few different spots. After, you can use your fingers to massage the scalp and work the lather around like any regular shampoo.
And a bonus to using these bars is they travel so well!
Some other curly hair shampoo bars: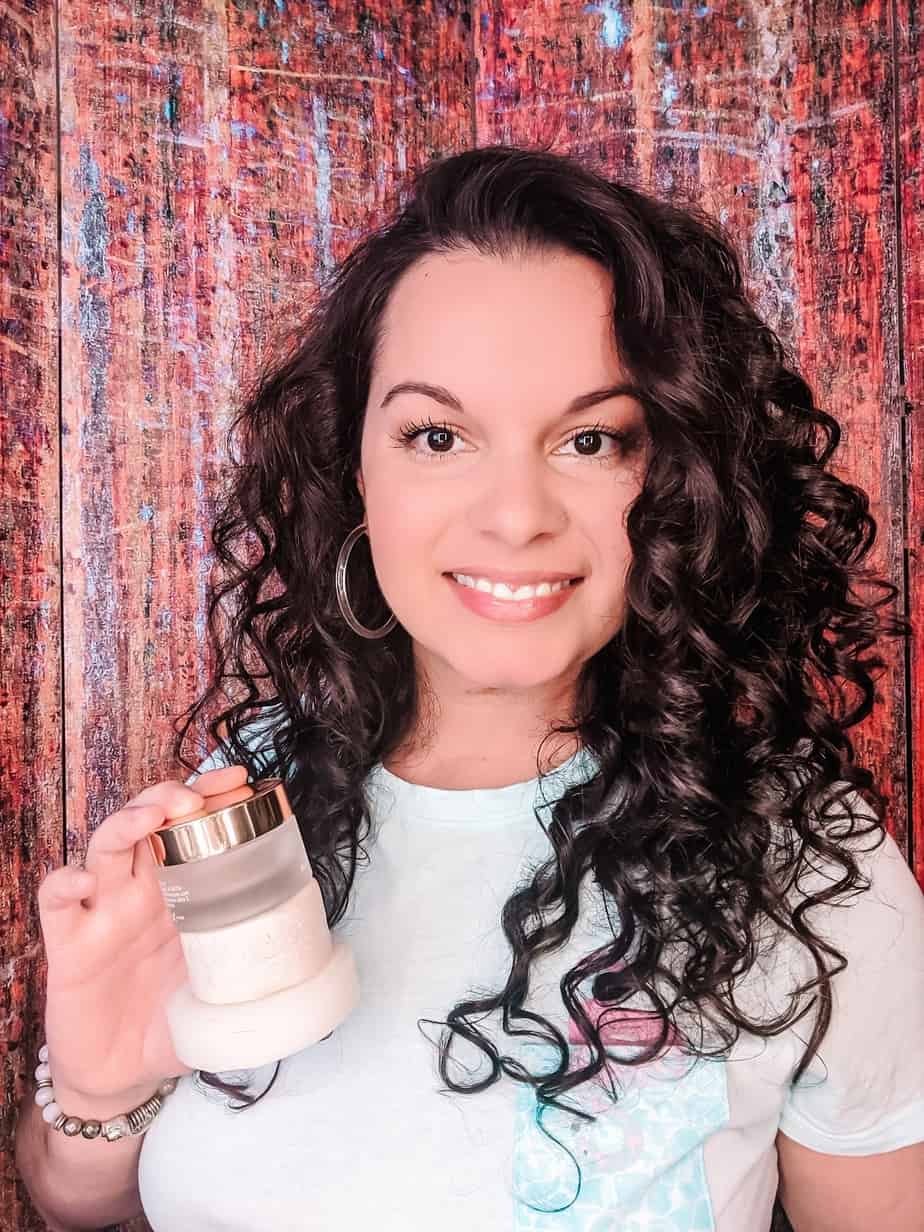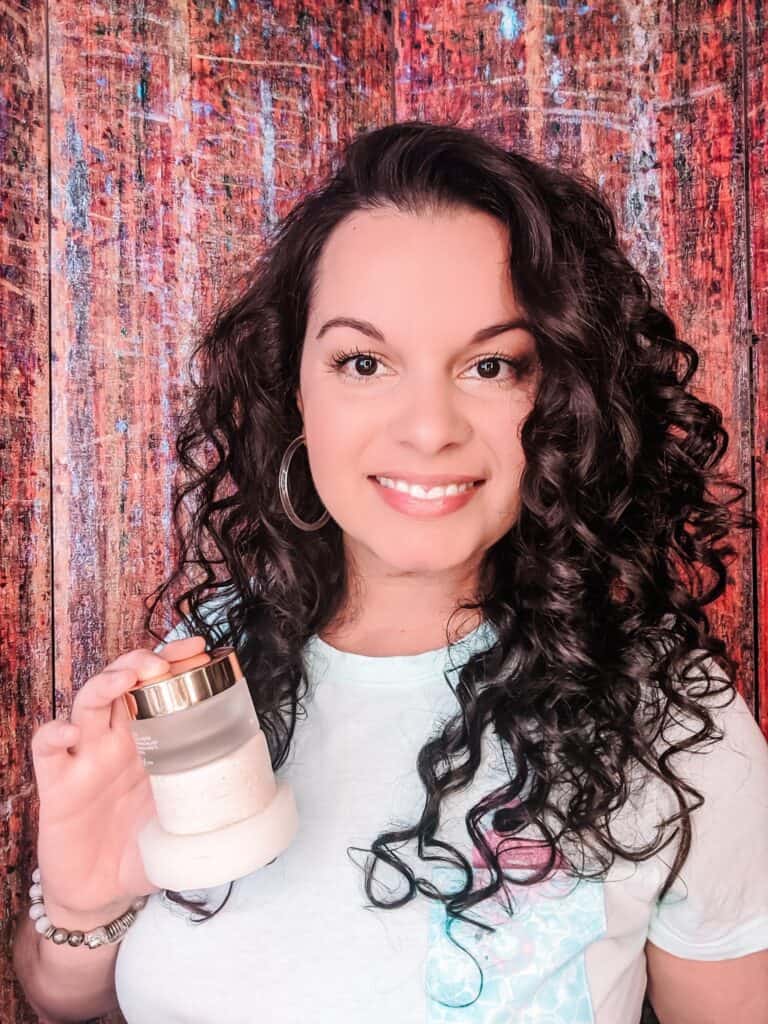 Conditioner Bar For Curly Hair
The conditioner bar I use is also from Vida Bars. I use the Clarity Conditioner since it is the most lightweight. As with the shampoo bars, there are many options for conditioner bars for different curly hair types.
Their conditioner bars are also formulated without silicones, drying alcohols, and parabens. The Clarity Conditioner contains protein and lightweight moisturizers, along with peppermint essential oil like the shampoo bar.
To use it, you rub it between your wet hands then apply it along the length of your hair in sections. I do a downwards swiping motion with the bar on the hair. Let it sit for a few minutes, then detangle and rinse. I have left some in as my leave in when I have needed it, so no need for a separate product to leave in.
It has amazing slip, so detangling is actually quite easy. As with the shampoo bar, a little goes a long way. It's important to let it sit for a few minutes before you go in to detangle. I typically rinse it all out but you can leave some in if needed. This bar doesn't weigh down my hair at all and I love using it.
Some other curly hair conditioner bars: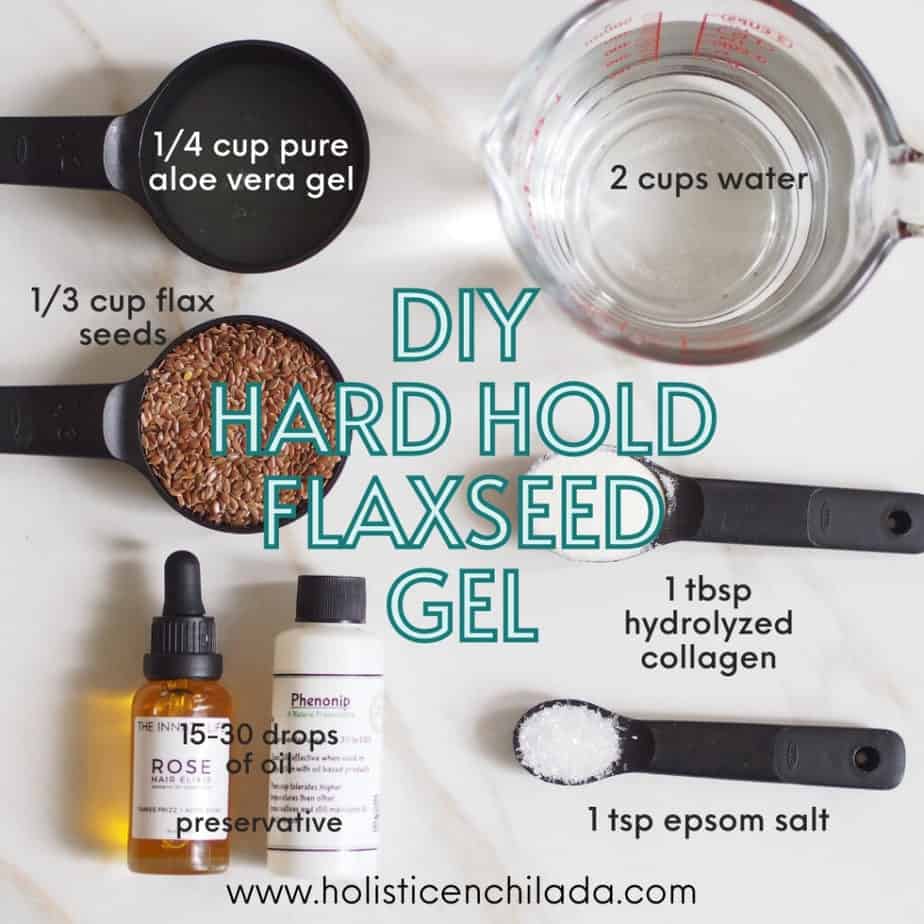 DIY Flaxseed Gel
Yes, diy flaxseed gel is the most eco friendly, zero waste option for styling your curls. And it works amazingly well on all curly hair types! It leaves your hair so soft and shiny with lots of definition.
But if you don't want to make your own, you can buy flaxseed gel from A Simple Planet.
I use my signature diy flaxseed gel recipe which many love, but there are so many others out there. The great thing about flaxseed gel is that you can customize it to the needs of your hair, or keep it as simple as just water and flax seeds.
Click here to get my flaxseed gel recipe.
Watch the video below to see how I style using flaxseed gel.
DIY Treatments
Most people into a low waste or zero waste lifestyle like to DIY treatments to help reduce waste. Here are a few DIY curly hair treatments to round out your eco-friendly curly hair routine:
Other Eco Friendly Curly Hair Products
If you're not quite ready to transition to zero waste curly hair products, there are a few brands that are more eco friendly and low waste, using less plastic in their products and packaging.
A Simple Planet
These are liquid products that come in refillable containers. This brand also reuses shipping materials, doesn't use extra packaging, and uses recyclable aluminum bottles.
They sell all the products any curly girl needs, from shampoo and conditioner to gels, elixirs, and sprays. Shop A Simple Planet here.
Plaine Products
Plaine Products is similar to A Simple Planet in that they have a refill program and use sustainable packaging, but they have fewer products. Their shampoo and conditioner are cg approved, but they don't have any styling products. Shop Plaine Products here.
Ecoslay
Ecoslay is not zero waste, but they are an eco conscious brand. They also happen to make the most popular gel in the curly world, the Orange Marmalade. They just started offering a recycling program, where you mail back your containers and the owner drops them off at a local nonprofit for hard to recycle materials. You can shop Ecoslay here.
---
So there you have it, my zero waste curly girl routine. I never thought I'd be able to find eco friendly products for curly hair that work so well but I am happy that it is a possibility and I can have a low waste curly hair routine!
Save Zero Waste Curly Hair Routine to your favorite pinterest board!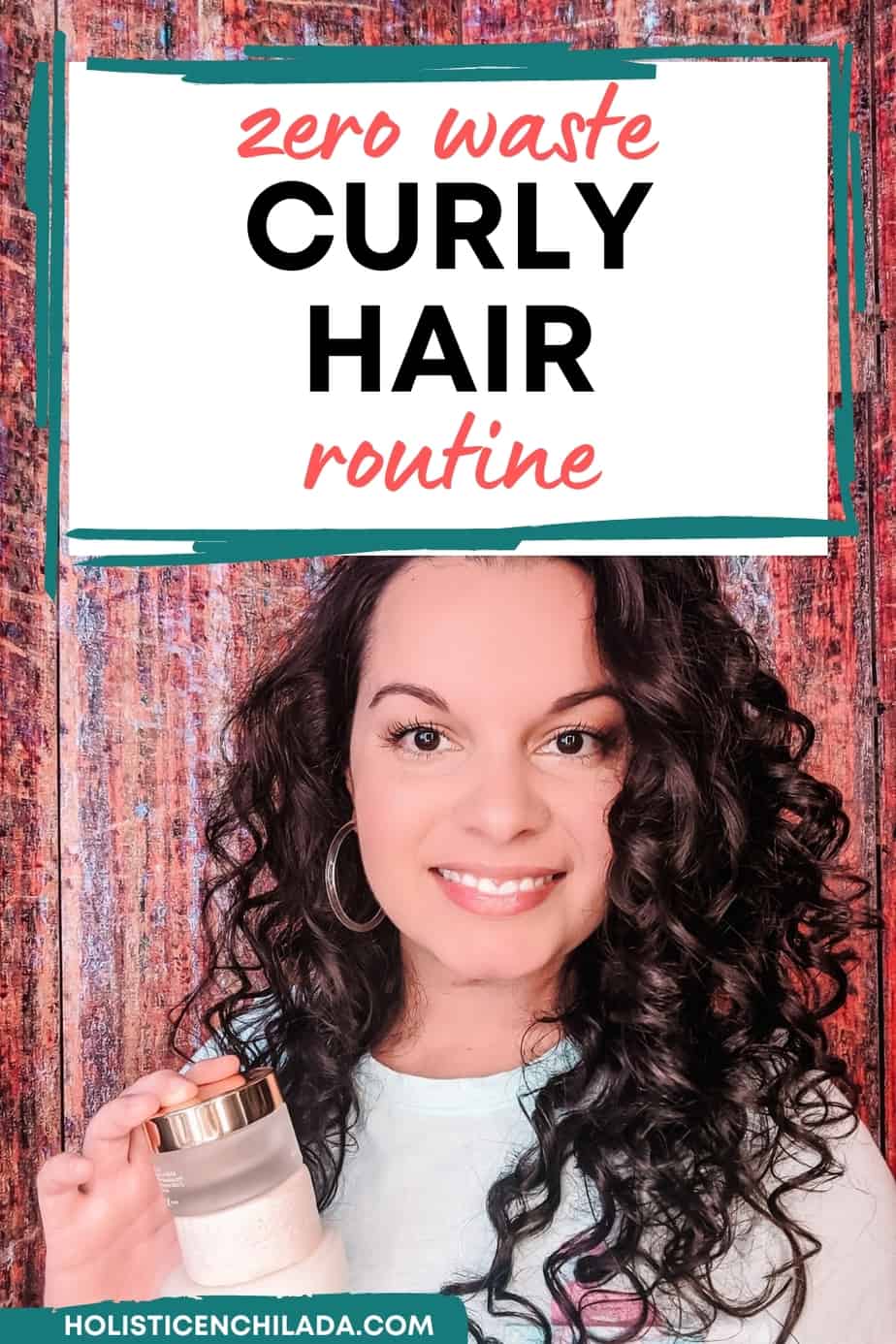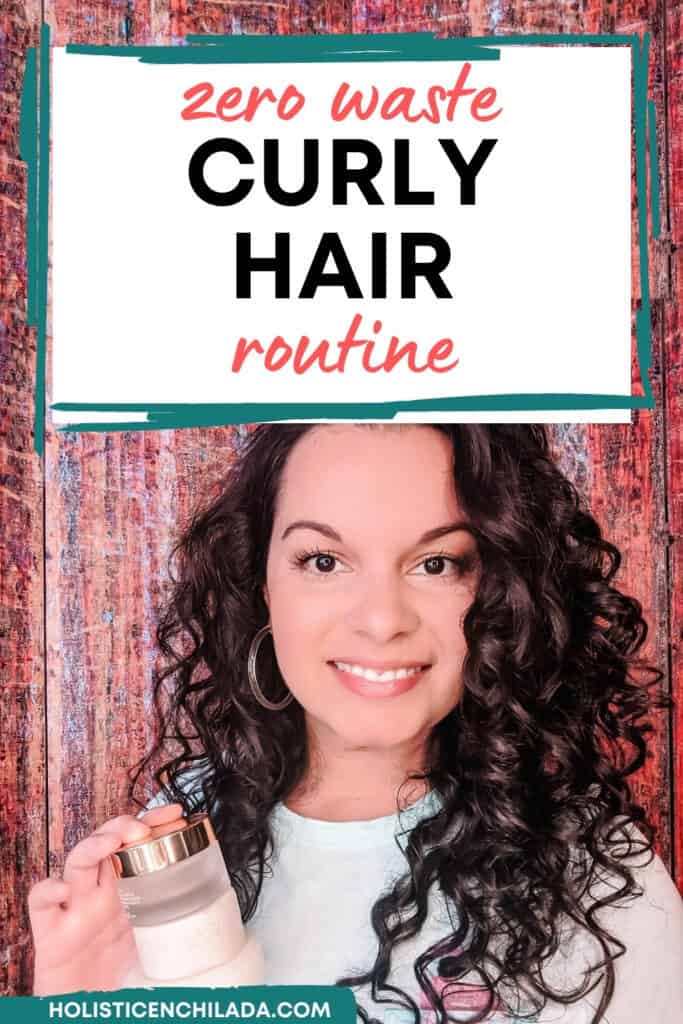 If you want help with embracing your naturally wavy or curly hair, you can join my FREE email course and download my FREE pdf guide, THE QUICK START GUIDE TO MASTERING YOUR CURLS, full of everything you need to know to get started and bring out your beautiful waves and curls.
You can also read my other popular posts on curly hair: