Mini Reviews of 4 Curly Hair Products with @rootedinbeauty
This post may contain affiliate links, and I will earn a commission if you purchase through these links. Please read the disclosure policy for more details.
For the month of February, I partnered with Miranda of @rootedinbeauty on Instagram to try out 4 hair styling products and compare our results. We both have very similar hair: fine, low to medium density, 2c3a curl pattern, and we tend to like the same products.
For this reason, I thought it would be a good idea for us to try the same products to see how our results differed if any. I always find it interesting to see how different curly hair reacts to ingredients and products.
So let's get to it!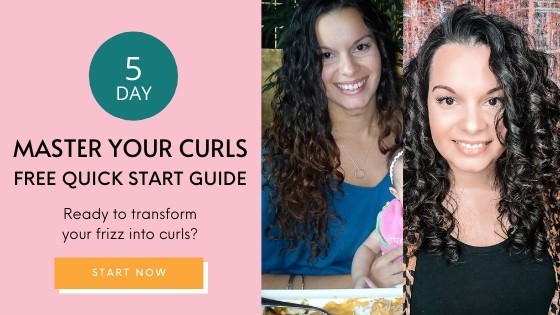 DevaCurl Frizz Free Volumizing Foam
Now, this post actually went live the week the DevaCurl controversy started. So with all that has been going on with this brand, I would not recommend them at the moment. Just too many questions with the number of negative experiences.
But I still want to share my thoughts, because this is my favorite foam. And I am still looking for a replacement.
I applied 3 pumps of product to my hair using the rake shake scrunch styling method, microplopped, then diffused after waiting 10 minutes.
You can see the amazing volume I got and still had good definition. It's definitely a fluffier look than when I use gel, but I like this a lot.
Foams work well for me now in the winter because the humidity is lowest here in Florida during this time. I like this foam because it gives me some hold, a slight cast, and amazing volume. I can also go 3-4 days between washing.
So I would love to find a good replacement for this product.
You can check Miranda's thoughts on this product in her post here.
Ecostyle Olive Oil Gel
This is a gel that I haven't really talked about before, other than to recommend it if you're on a budget and want something slightly "cleaner" than other options. The ingredients aren't too bad and it's very affordable.
This product is really thick! I applied it to wet hair as usual using wet hands, and added more water. I used a dime sized amount and of course did my rake shake scrunch styling method. As you can see, it gave me great definition and hold. I can see why this is popular. It did make my hair feel a bit heavy and producty, but not too much. I did have to wash by day 3 as my roots were pretty greasy.
So overall I think this is a great product if you're on a budget and have thicker hair. A little goes a long way and the container is huge. BUT I strongly recommend you clarify often if you use this on a regular basis.
You can check Miranda's thoughts on this product in her post here.
Pantene Curls Mousse
This is NOT a clean product but it's really popular and something that "should" work on my fine hair so I wanted to try it to see if it was worth all the hype.
However, it simply did not work for me. I tried it 3 times and it was a flop every time. It's so heavy even though I only used half a pump. It gives a great cast and definition, and leaves my hair soft but very heavy and producty feeling.
You can see how flat and weighed down my curls look. I had to wash the next day because it felt so gross. I'm thinking this is a product that would probably work better for thick or coarse hair. It also has non water soluble ingredients so you'd need to clarify often if you use this.
You can check Miranda's thoughts on this product in her post here.
Mielle Brazilian Curly Cocktail Mousse
This looked like it could be a dupe for the DevaCurl foam so I was excited to try it. It's a 'cleanish' product that works very similarly to the DevaCurl foam that I love.
I applied 1 pump to wet hair as usual and did the rake shake scrunch styling method. I could feel the product in my hair, like it gave good slip, which worried me a bit. But it turned out great. It gave me nice, fluffy curls with some texture. They didn't feel heavy or weighed down and the definition actually lasted a few days.
With foam/mousse my hair is usually more fluffy and less shiny which I don't mind because it gives me volume. I wouldn't say this is a dupe for the DevaCurl foam though, but it's close and so far my favorite foam that I've tried.
You can check Miranda's thoughts on this product in her post here.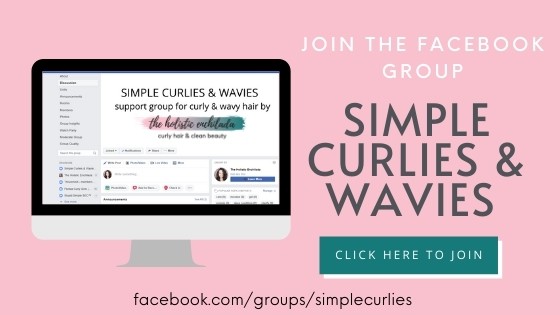 If you want help with embracing your naturally wavy or curly hair, you can join my FREE email course and download my FREE pdf guide, THE QUICK START GUIDE TO MASTERING YOUR CURLS, full of everything you need to know to get started and bring out your beautiful waves and curls.
Fabulous Curls Academy
Fabulous Curls Academy offers the curly hair resources you need to master your curls and create the routine that will give you fabulous curls. Check out the digital downloads and courses to help you have the defined, bouncy curls you want. The monthly membership is the most affordable way to access everything you need to embrace your curls with success. Click here to learn more.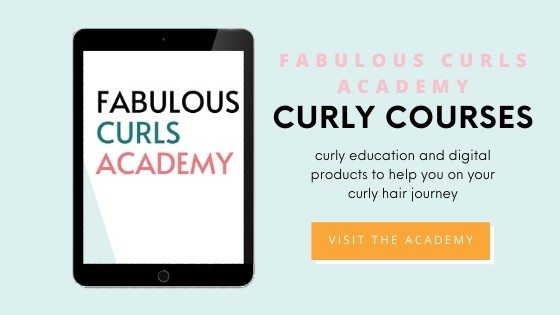 You can also read my other popular posts on curly hair:
Want to remember this? Save Side by Side Comparison of 4 Curly Hair Products On 2 People to your favorite Pinterest board!