5 Best Brushes for Curly Hair
This post may contain affiliate links, and I will earn a commission if you purchase through these links. Please read the disclosure policy for more details.
As someone with curly hair, you know that using the right tools is essential to keeping your curls looking their best. But with so many brushes on the market, which is the best brush for curly hair, and which one should you choose?
Today, we're going to take a look at five of the best brushes for curly hair. Whether you're looking for a brush that will help you style your curls or one that will detangle those pesky knots, we've got you covered! Keep reading to find out more.
Our Picks:
Denman D3 7 Row – Overall Best Brush for Curly Hair
The Denman D3 7 Row brush is one of the most popular brushes on the market for curly hair. It's specifically designed to detangle and define curls, and it does a great job at both! The bristles are made of nylon, which is gentle on the scalp, and they're spaced evenly so that they can glide through your hair without snagging.
Although this brush is used by most curlies to style their hair, I find I need more tension to style my fine curls and use one that's better suited to my hair type. But most people use this brush to define and create clumps after adding in their styling products.
---
Wet Brush – Best Brush For Wet Detangling Curly Hair
If detangling is what you need, then the iconic Wet Brush is your best bet. This brush is designed for wet hair, but it works on dry hair too. After testing many brushes, I have found this brush to be the best at detangling wet hair. I got the mini Wet Brush for my daughter to use on her long curls.
The bristles are made of nylon and they're ultra-flexible, so they can glide through your hair without pulling or breaking it.
The Wet Brush is also affordable and easy to find, which makes it a great option for curlies on a budget.
---
Tangle Teezer Naturally Curly Detangling Brush for 3c-4c Hair – Best Brush For Tight Curls
The Tangle Teezer brush is specifically designed for 3c-4c hair types or naturally curly and coily hair. It has long, firm but flexible teeth that effortlessly detangle, remove knots, and help to reduce breakage. You can also use it to distribute products throughout your hair. If you have a tighter curl pattern then this will be your best option.
---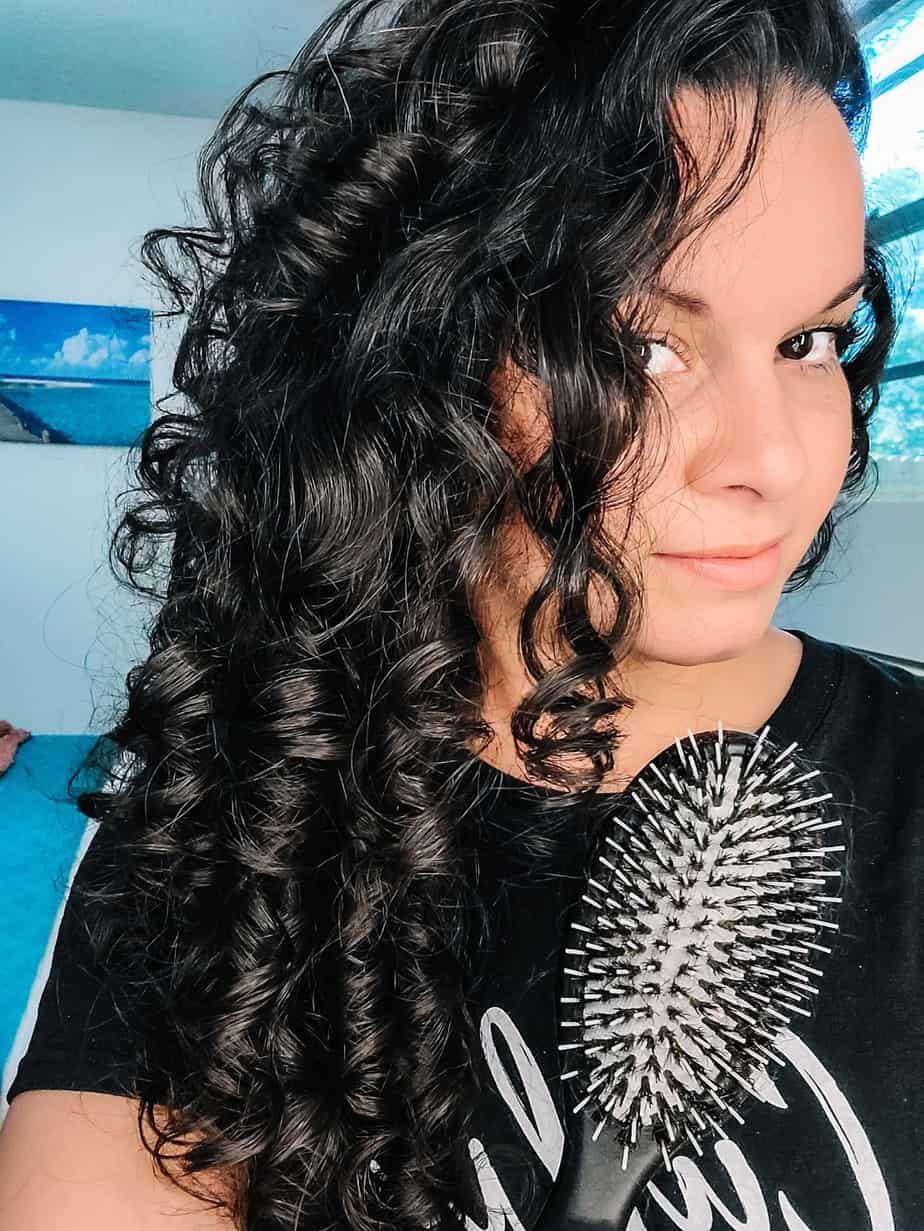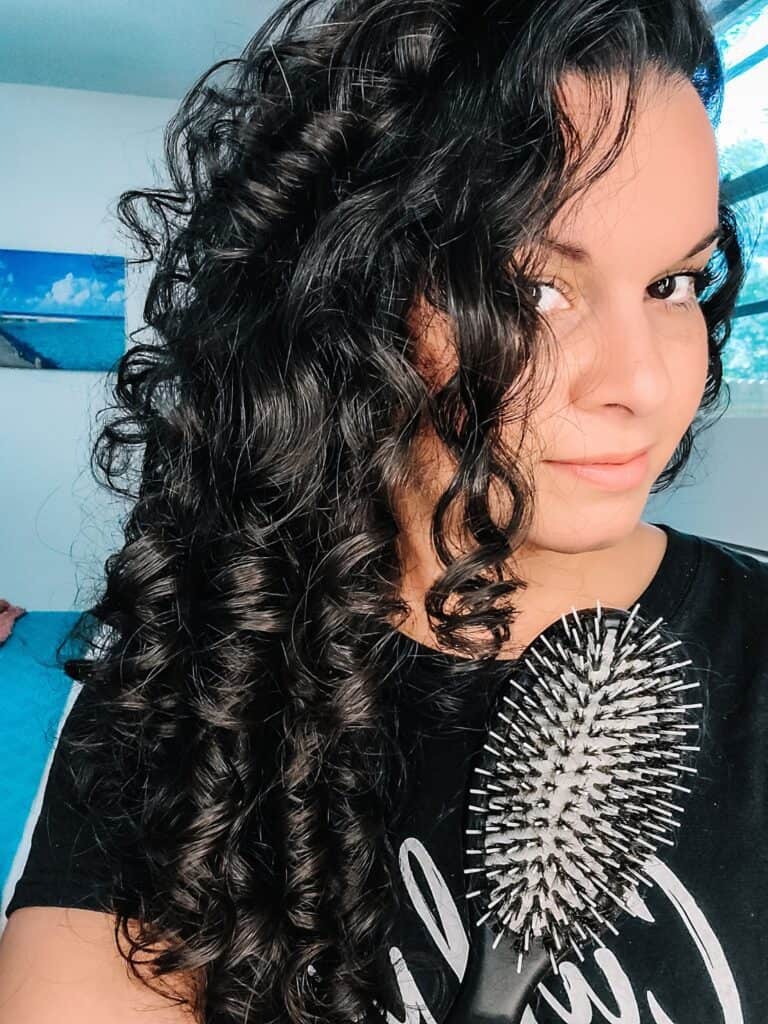 Briogeo Vegan Boar Bristle Brush – Best Brush For Fine Curls & For Detangling Dry Curls
When I originally wrote this post, I had the Behairful Brush listed here. I have since found a better option with the Briogeo brush. Read why I no longer recommend Behairful here.
Fine curls need a lot more tension to create those beautiful curl clumps that other curl types naturally have. The Briogeo Vegan Boar Bristle Brush is able to do just that, and I love using it to style my fine curls.
This brush has firm vegan boar and nylon bristles to detangle and distribute products in curly hair. The tight bristles help create the tension needed to produce curl clumps. Some reviewers complained that some bristle tips fell off which resulted in scratchy tips, so keep away from your scalp if that happens.
This brush is also really good at dry detangling. I don't recommend dry detangling to everyone though so read more about it here.
---
ghd Ceramic Vented Round Brushes – Best Brush For Straightening Curly Hair
If you're looking to straighten your curls, then you need a good round brush to get a nice sleek style. The ghd Ceramic Vented Brush is one of the best on the market.
It's made with ceramic, which helps to distribute heat evenly and prevents damage to the hair. Plus, the brush is vented to help dry your hair faster. Just be sure to use a good heat protectant!
This brush comes in a few different sizes depending on your hair length. Be sure to check the product description and choose the right one for you.
Bottom Line
When it comes to hair, there are a lot of different brushes that can be used. The best brush for you will depend on your specific needs and what type of curls or waves you have. Which is your favorite brush for curly hair?
Please do me a favor and share this post to social media, as it helps me grow my audience and spread the word about our curly hair movement! And remember to subscribe to my YouTube Channel for more curly hair tips and product recommendations. Thanks!
Want To Remember This? Save 5 Best Brushes for Curly Hair To Your Favorite Pinterest Board!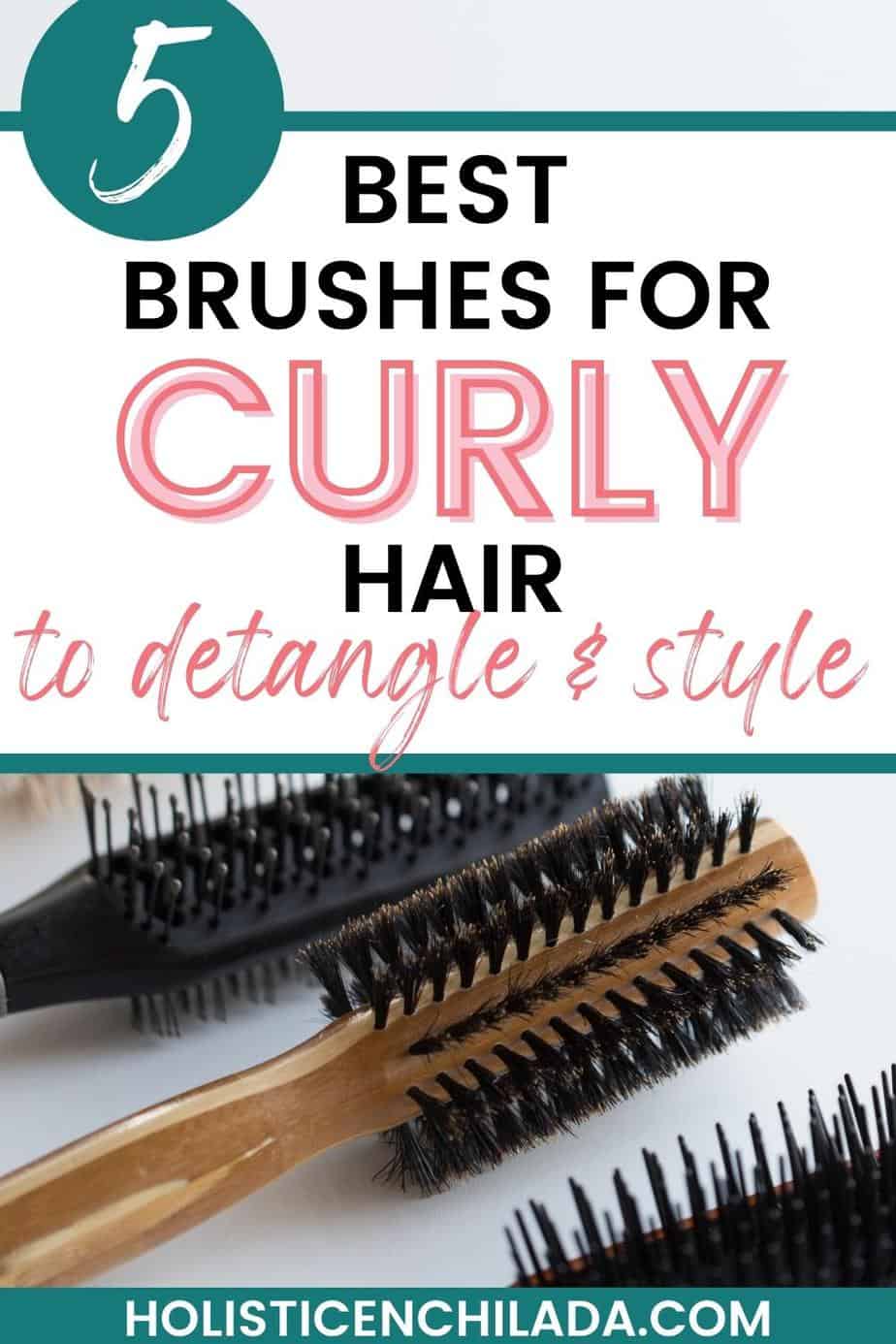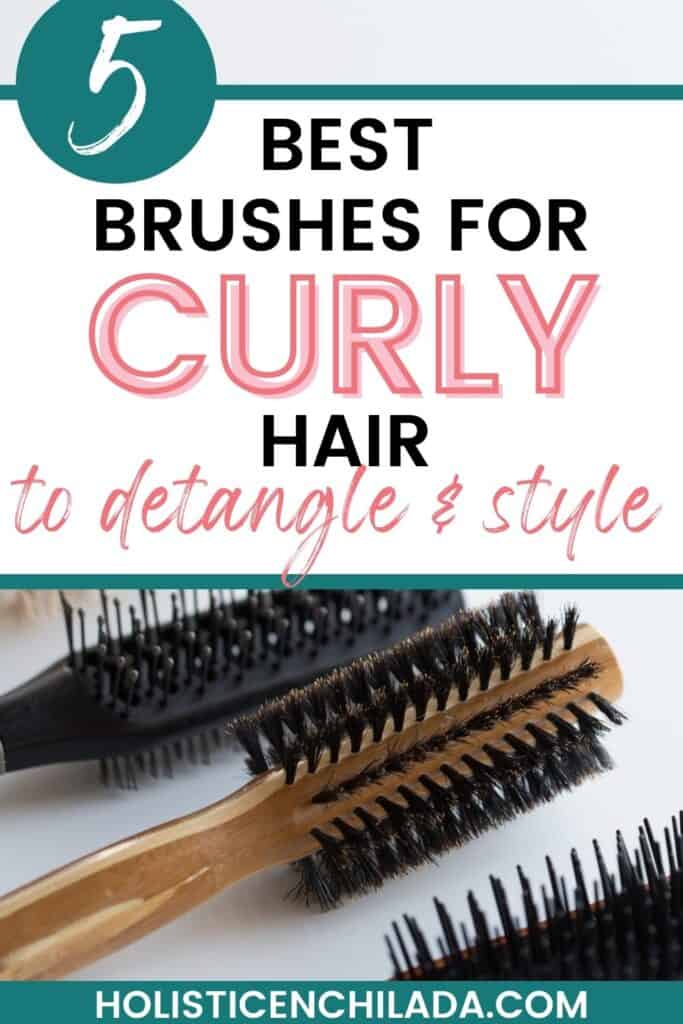 If you want help with embracing your naturally wavy or curly hair, you can join my FREE email course and download my FREE pdf guide, THE QUICK START GUIDE TO MASTERING YOUR CURLS, full of everything you need to know to get started and bring out your beautiful waves and curls.