Income Report: Year 2 – How I Earned $17k In My Second Year of Blogging
This post may contain affiliate links, and I will earn a commission if you purchase through these links. Please read the disclosure policy for more details.
It's been a while since I talked about blogging on my blog. My first income report was for my first year blogging, in which I made $3,000. I was very busy in my second year learning and growing and it paid off. I made $17,000 in my second year. In this post I'll share exactly what I did.
And just to give you a little update, I'm in my third year now and have already earned over $30,000 in the first 4 months.
Why do I share my income?
Well, really to help inspire others. A few years ago I wondered if I could really make money blogging. And I would see income reports from huge bloggers but thought to myself "of course they could make money blogging they have thousands of readers!" So this is to show that even small, new blogs can make some money.
While reading those income reports from big bloggers inspired me, I felt like they were totally out of reach. I have come across a few from smaller bloggers and it's so refreshing and more attainable.
Here are my stats for 2019 which was my second year of blogging: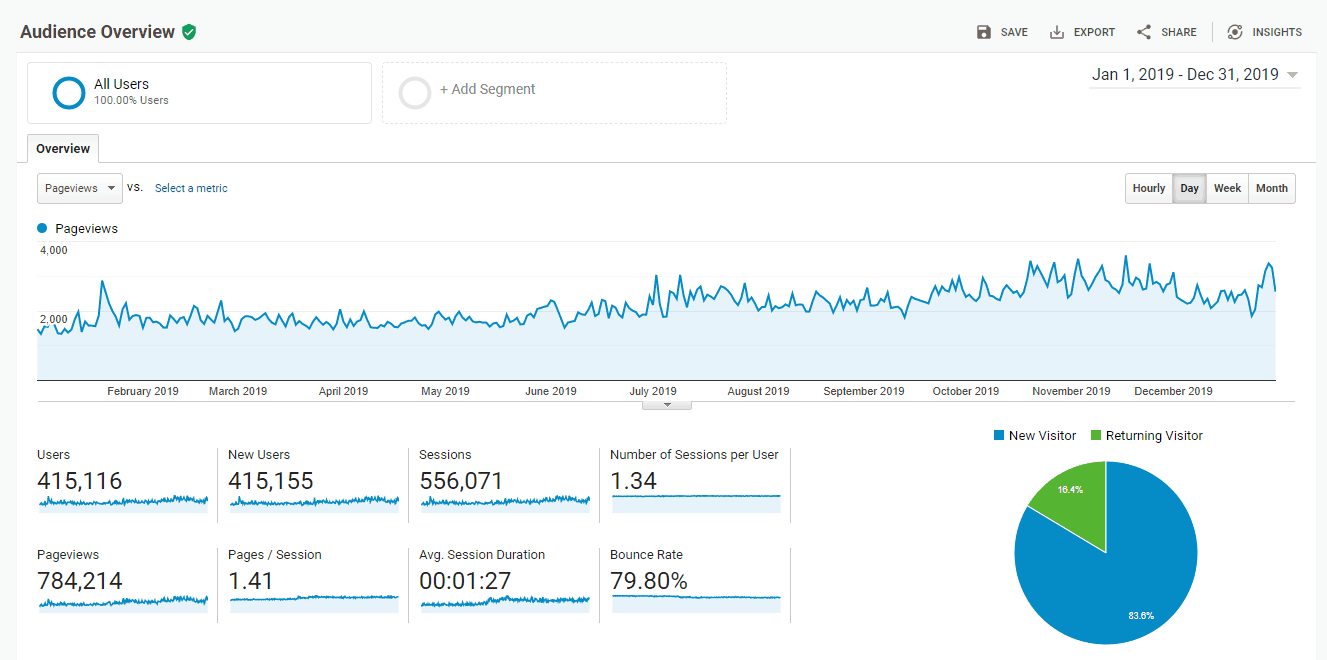 So you can see some slow but steady growth in traffic throughout the year. Again, there is that dip in December that I saw in 2018, and it seems to be normal for my niche. People are more focused on Christmas and travel so beauty searches are slightly lower during this time.
I really focused on SEO this year. There were 2 large Google updates in 2019 that negatively affected many websites, and I was fortunate to not be one of those.
I was also still working full time for the first half of the year. I am a certified teacher trained to work with dyslexic kids so my other business is tutoring and creating reading resources. I also was teaching English online in the mornings so I did not have a lot of time to spend on this blog. I typically worked on it on the weekends and randomly throughout the week when I had time.
I moved from Miami to the Orlando area in the summer and started working on my blog full time then. I still taught online and kept one tutoring client virtually. But now I had a lot more time to devote to my blog and this is when things really took off.
Aside from focusing on SEO, I started a YouTube channel and ramped up my email marketing. I picked up 3,400 email subscribers and 716 YouTube subscribers. Remember that everything starts off small, then you have a snowball effect if you stay consistent. So I wasn't expecting miracles but just wanted to get things going. Done is better than perfect!
In 2020 I am revamping areas that need attention and building on what I started in 2019.
Income for 2019
My total gross income for the year was $16,987.
Half of my income came from my ad network, Mediavine. I joined them on January 15. I am showing the stats below, but you'll notice I cut it off in September, and this is because you get paid 90 days after the end of the month. So any ad income from October, November, and December wasn't paid until 2020.


My other source of income was affiliates. In total, I earned $8,866 from affiliates. I am an affiliate for Amazon and a few smaller beauty brands through Shareasale and Refersion.
I'll share a snippet of my Amazon income below. They only let me do reports showing 90 days so I did the last 90 days I got paid for.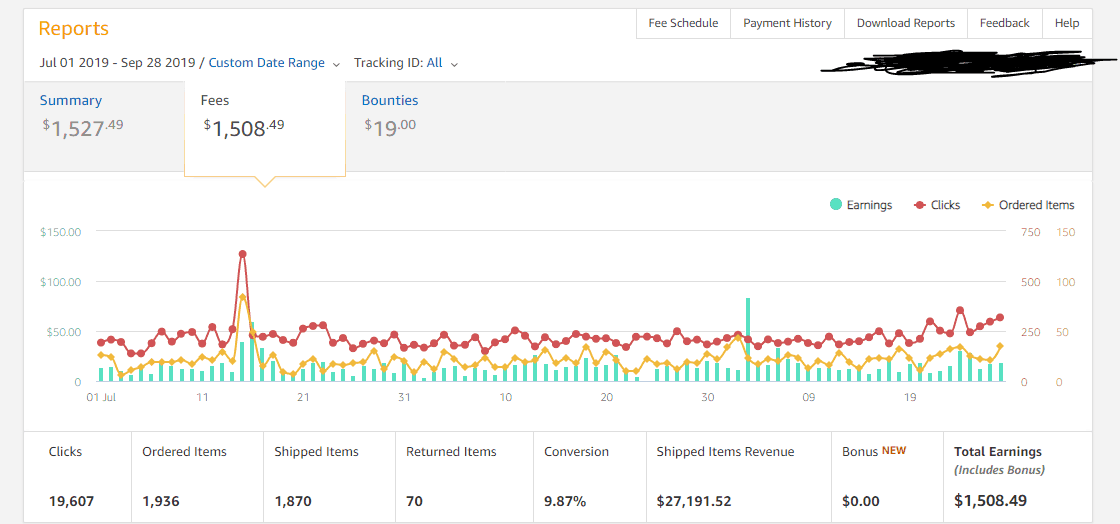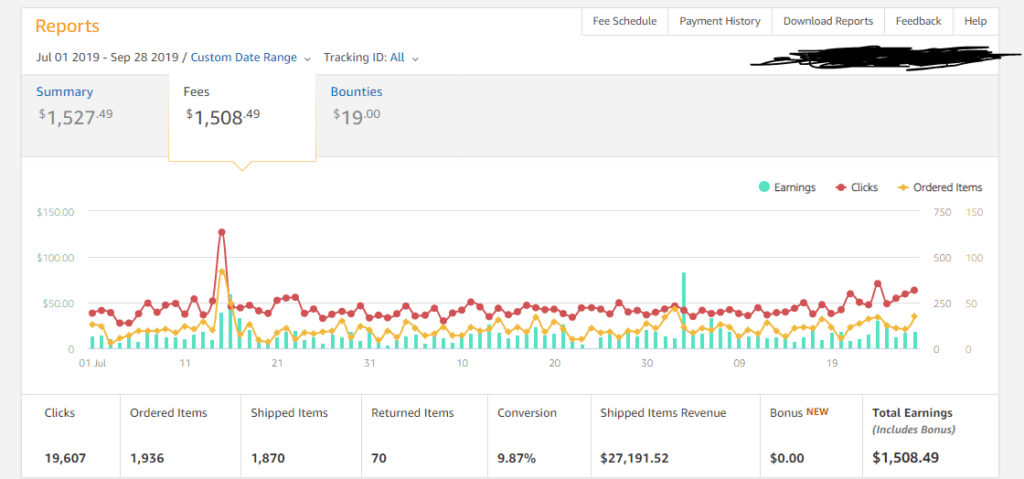 Expenses for 2019
Of course I have to mention expenses because I did not get to keep all that money.
My expenses included my email provider, hosting, Pinterest ads, courses, and other website tools. In total, my expenses were $4,117, and that's only because I chose to spend over $2k on Pinterest ads and a couple of courses. My expenses would have been half that if I didn't do ads and courses. But I credit those for some of my success and would not have done it differently.
Net income: $12,896
Aside from these expenses, I had to pay taxes on the net income. But in reality, that's not bad for extra income for the year working from home part-time. It really helped offset my irregular income from tutoring and teaching online.
Takeaways
I was surprised at how I was able to increase my income so much not working full time on my blog. From $3k to nearly $17k is a big jump but it is similar to what other serious bloggers experience as they grow. The third year is usually the breakthrough year where they reach a full time income from blogging. And being 4 months into my third year I see that happening already. I just passed $30k already (in May) and each month I'm setting a new record.
The biggest thing that worked for me was focusing on SEO. I purchased Stupid Simple SEO in August and got to work right away. The creator of Stupid Simple SEO also has a great free 60-minute video training you can access here.
I did get hit with a very slight downturn in traffic from the June Google update, but nowhere near as bad as other blogs who lost over 50% of their traffic. You can see the slight dip below then a gradual increase back up. This was due to my focus on SEO. It takes 3-6 months for SEO work to show. So most of this work didn't pay off until 2020.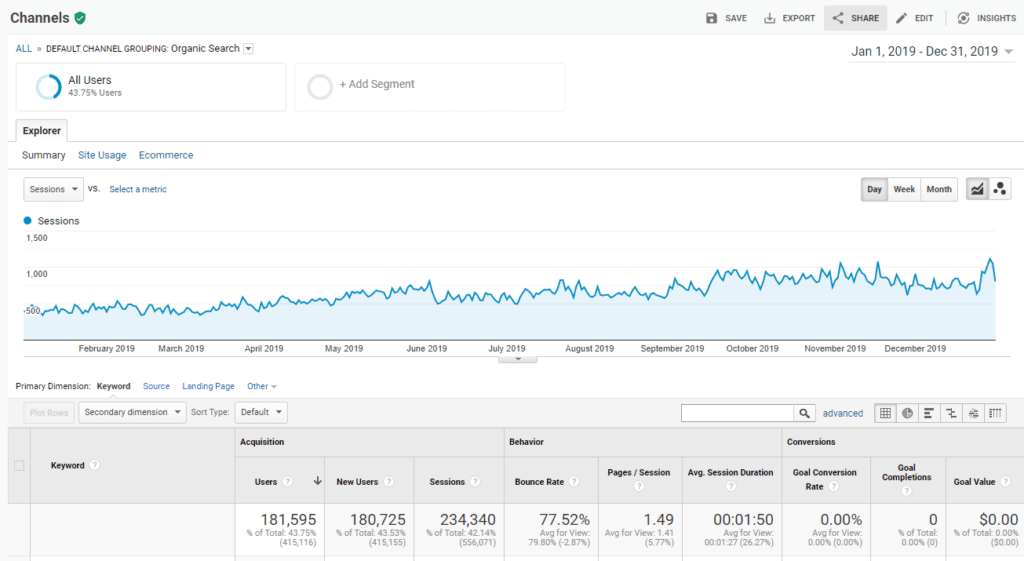 You can see below the drastic increase in 2020. That's all the SEO work I did in 2019 finally catching up in Google. It continues to increase every day. I really cannot recommend Stupid Simple SEO enough!


And if you remember in my 2018 blogging post, the majority of my traffic came from Pinterest. But in 2019 organic traffic from Google was nearly the same as social (Pinterest). And that was my goal. I didn't want to rely on Pinterest only and wanted to diversify a bit.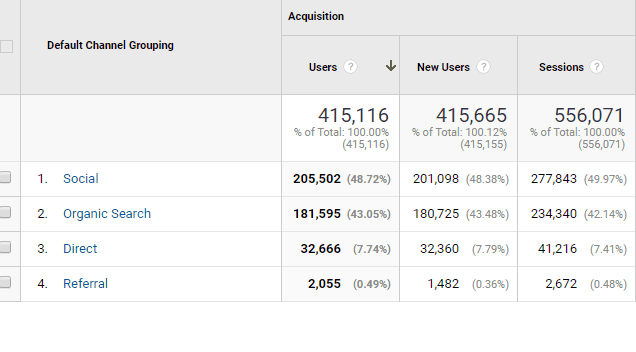 I strongly recommend Stupid Simple SEO if you're looking to learn more about SEO. I am not very technically inclined and SEO was literally like another language but this course was the first SEO resource that explained it in a way I could actually understand and replicate. It's not always open so get on the waitlist if you missed it. He offers free training in the meantime and you can sign up here.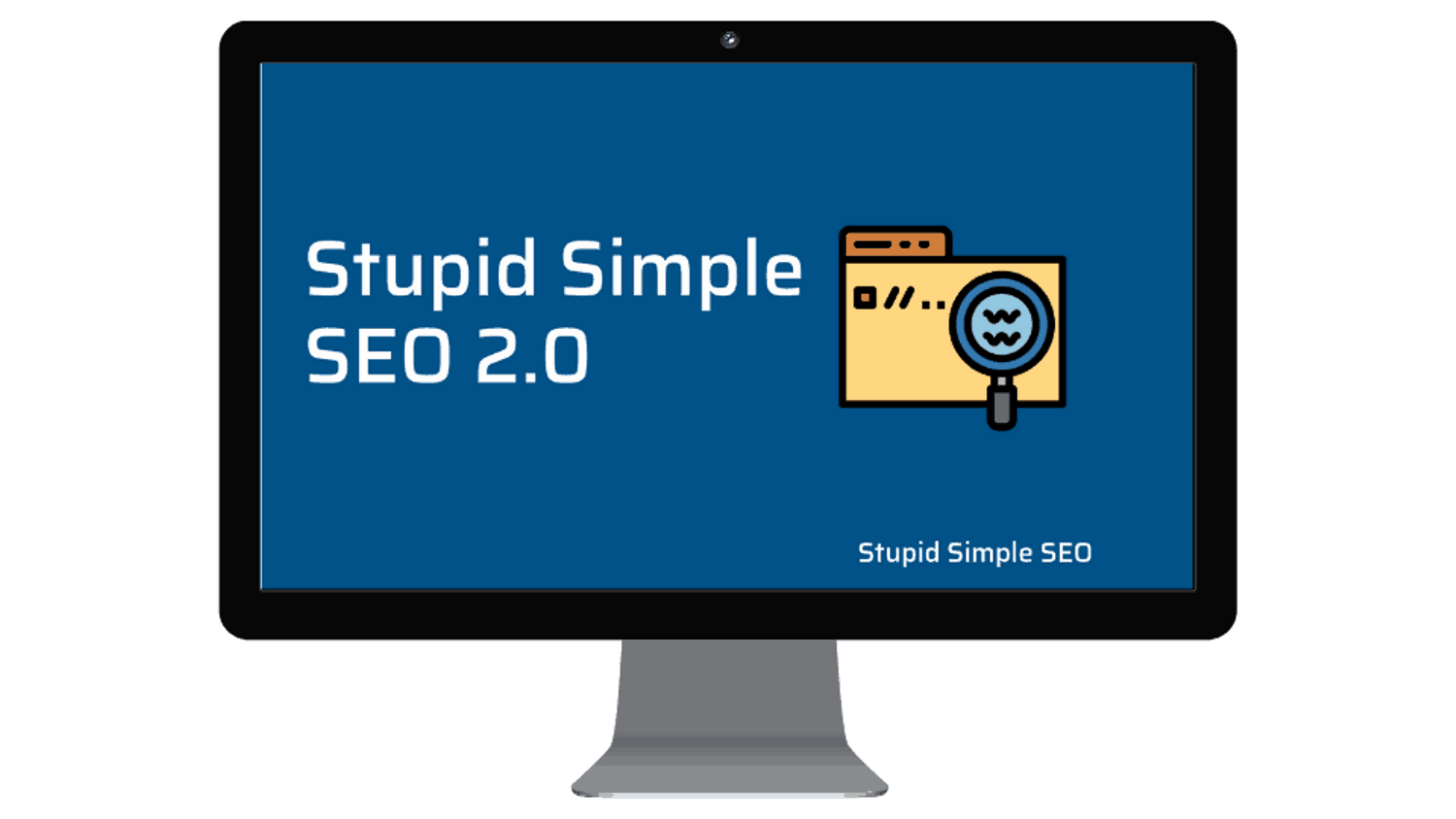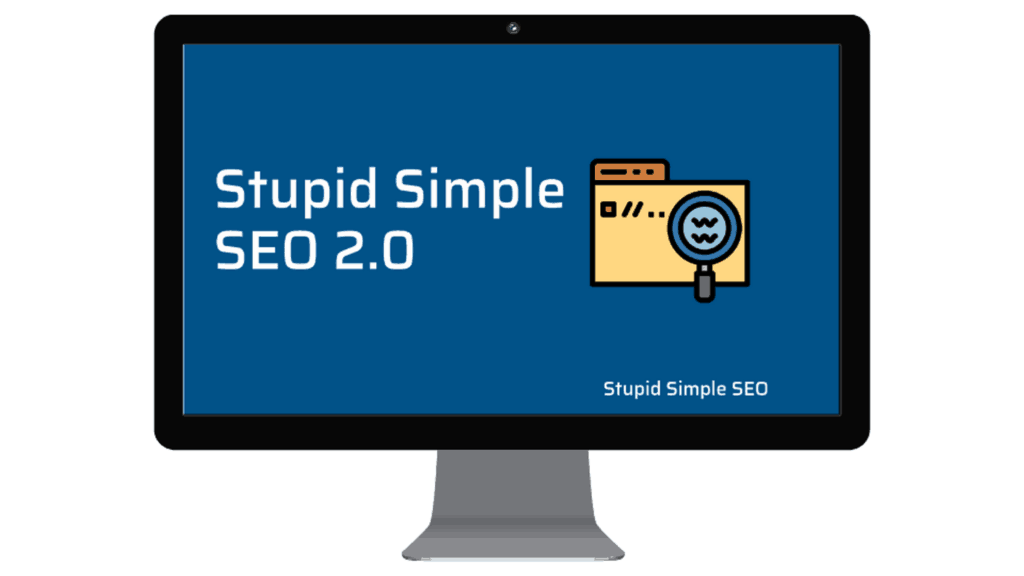 Another takeaway is how flexible blogging is. The move to Central Florida was not really planned but the fact that I could continue to earn an income without a pause was a blessing. I also started homeschooling my daughter which I had been wanting to do for years. I could take days off if I needed to or work hard for a few days if I wanted to.
Goals for 2020
Being able to increase my traffic and income in 2019 gave me a taste of what I could do with my blog if I really put some effort into it. So for 2020 my goals are to diversify my income with other sources of revenue like products, ramp up my email marketing, and be able to support my family through my blog.
These are bold goals but I have found that if I try to reach for something that seems crazy, I often am able to figure it out and reach my goals or at least come close, so why bother setting easy to reach goals.
I purchased a full blogging course from another blogger, Kate Kordmeier, who successfully grew her blog in a similar niche to making over 6 figures within 3 years. Her course is Six Figure Blog Academy and is a complete guide to getting set up even if you're a complete beginner. And even as an experienced blogger, I have gotten a lot of valuable information out of it. To get more info on the course, sign up for her free webinar here.
Thinking of starting a blog?
If you're thinking about starting a blog here are the products I recommend, that you actually need:
Hosting – BlueHost is a good option if you're just starting out and very affordable
Email service provider – I use and love ConvertKit
a good fast and responsive theme – Genesis or Generate Press are great options
Google Analytics – this is free and does NOT require a plugin
Google Drive to save files – free
Canva for image editing and creating graphics
That's it!
Oh and make sure you're on WordPress. I do not recommend Squarespace, Wix, or any other website host/builder if you are mainly blogging and want to monetize. Trust me, I tried with others and ended up having to migrate over to WordPress anyway.
If you want to step it up and grow quickly, then these are what I recommend: