How To Make Money On Pinterest – Using Pinterest For Your Blog, Website, & Affiliate Marketing
This post may contain affiliate links, and I will earn a commission if you purchase through these links. Please read the disclosure policy for more details.
Did you even know you could make money using Pinterest?
Making money on Pinterest doesn't actually mean you get paid to use Pinterest. It means you use Pinterest to drive traffic to your blog or website where you have paid products, ads, or affiliate links, or you post affiliate links directly in Pinterest to make money without a website.
This is helpful for anyone who has a website, blog, or anyone who is interested in creating pins that can earn money without a blog. If you want to increase your website traffic, find more customers, and make some passive income then this post is for you.
How I Use Pinterest To Make Money
I first started using Pinterest just to pin pretty things and delicious looking recipes.
I started my blog in August of 2017, and had heard that Pinterest was one of the best drivers of traffic. In 2018, I took a Pinterest marketing course that is no longer available that really helped me jump start my Pinterest so that my pins took off quickly.
I'll go over my specific Pinterest strategy below, but for now, just want to share that this strategy got me to close to 1,000 website visitors per day.


Most of my blog posts have affiliate links, so having more traffic to those posts results in more people clicking through and making purchases, which results in more income for me. I took this affiliate marketing course which helped me double my affiliate income.
At first, I was generating around $100 a month in affiliate income, and now I'm usually around $600 a month.
In addition to affiliate income, I could make money with display ads on my site. I waited until I had 30,000 sessions per month to apply to Mediavine. Mediavine is one of the highest paying ad networks. I am now at 50,000 sessions per month and earn around $900 a month from ads alone.
You can read more about how I made money my first year blogging in this post.
Now not all of my traffic comes from Pinterest, but it is about 50% so half of my income is because of Pinterest.
Obviously, affiliate links and display ads are not ideal if you have a business website with products or services, but these methods only serve to drive traffic to the site, which will help you make more sales. I use these methods successfully on both my lifestyle blog and my tutoring website.
These tips are all things I have learned in the last 3 years but the book Pinterest Launch Plan is a great blueprint for this and is how I continue to increase my Pinterest traffic without promoted pins.
Pinterest Strategy To Drive Traffic To Your Website
1. Business account
First, you have to set up a business account on Pinterest. If you have a personal account, switch to business. This gives you access to analytics and advertising. And Pinterest is not like Facebook and Instagram which suppress business content. It's more like a search engine than social media.
Make sure you use some relevant keywords in your name and description. This will help your account show up in search results.
Now create a variety of relevant boards you can pin your content to as well as related content your followers would be interested in. Make sure to use keyword rich descriptions in your board as well so that again, they show up in search results.
2. Pinnable pins
Now onto creating pinnable pins. You can't just take a pretty picture and add a title and call it a day. You need to use great images with catchy big titles that make people want to click through to your site.
I always make 2-5 pins for each post, although I only put 1 or 2 of them in the actual post. I use Canva to create my images for Pinterest. They have templates so it's very easy to create pins. Upload your image, overlay a big, bold title and any other elements like shapes, download the image as a jpeg, and then it's ready to be used.
For the title, don't use the same title unless it's very click-worthy. Think of clickbait titles (I know we all hate them but they work) like "Best of…", "Secrets about x….", "how to …in x steps", and so on. These titles make people want to click through instead of just save to a board.
Here are a few of my pins for different posts.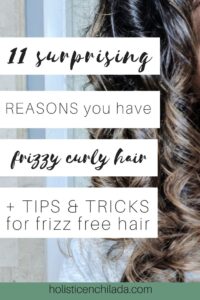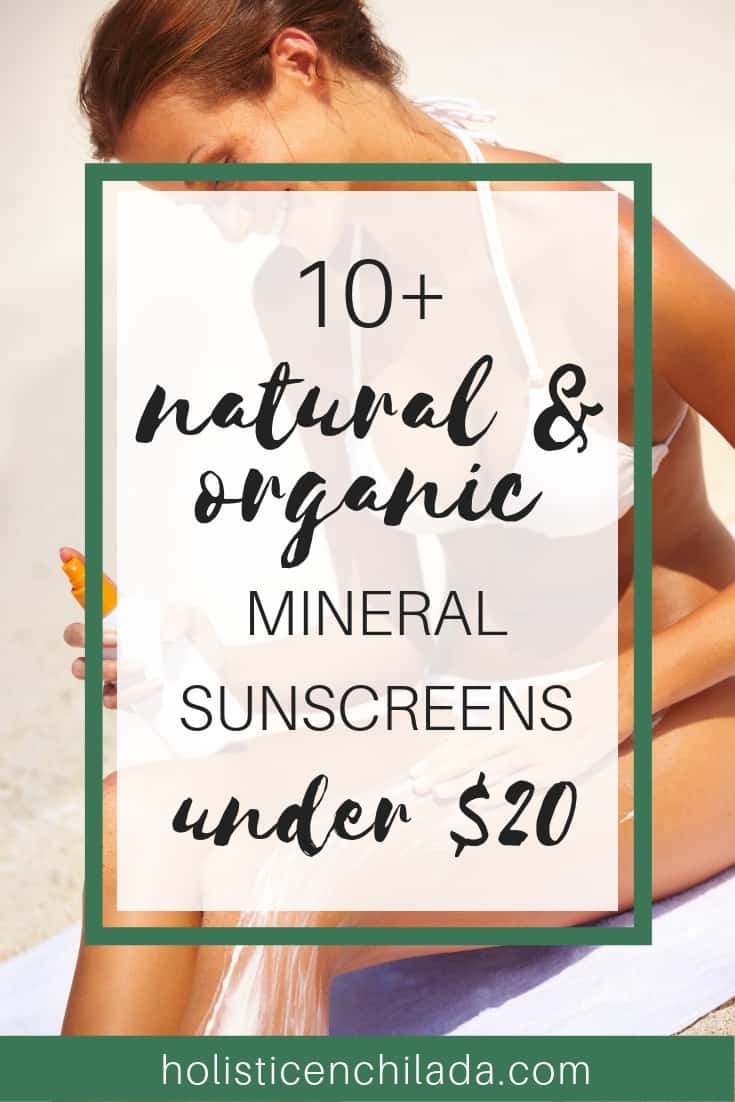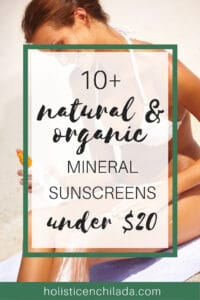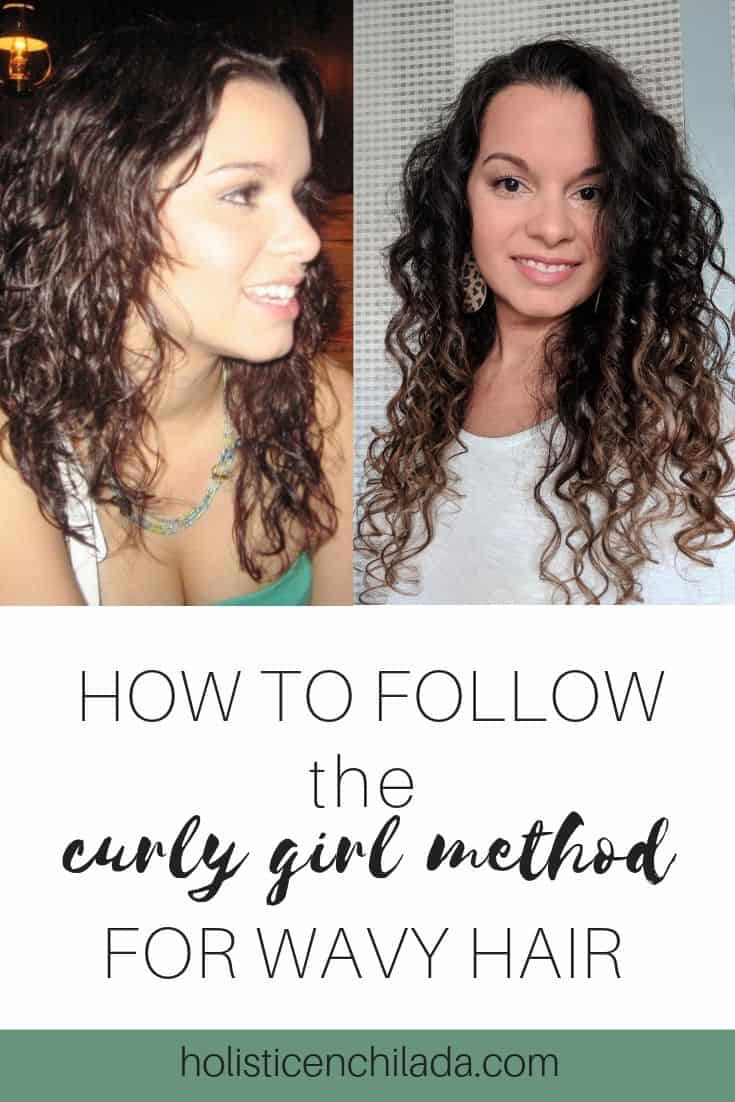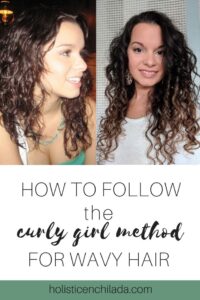 3. Content people actually want
This is key. You can't pin about things people are not looking for. You need to create content based on what people need. Solve a problem for them. This is why if you have a product, a blog is very helpful. You can show people how your product solves their problem in a not so salesy way.
For example, I used to write about things I know about instead of things people are actually looking for. I wrote a blog about why you should switch to clean beauty and it didn't really get traction because people aren't searching for that.
They are, however, searching for affordable clean beauty so when I learned that I tweaked my title and description, added more information to solve the problem of finding cheaper clean beauty products, and my post took off from there. I changed my pin title as well and it also performed better on Pinterest.
A note for product-based businesses: People LOVE tutorials! Show people how your product solves their problem.
If you make skincare, write a tutorial on how your serum can be included in a skin care routine for a certain skin type/problem. Your posts shouldn't be product based but solution based. For example, a common problem is acne so the solution could be a post like "x easy ways to reduce acne" which includes your product as one of the options.
Research keywords and make sure it's something people are actually searching for.
If you're an influencer without a blog, you can create pins directly to your social media posts and YouTube videos. Treat your post or video the same as any other form of written content. Create an image to pin and link it to your video or social media post.
If you don't have any platform you can send pins to affiliate products. For example, create a pin to a product you are an affiliate for and link to it using your affiliate link. This is less likely to convert than by blogging with affiliate links but some people are successful with affiliate marketing on Pinterest.
4. Keywords
Keywords are so important on Pinterest, but they are different than SEO keywords for your blog.
You should have relevant keywords in your account name, descriptions, board names and descriptions, and pin titles and descriptions. These keywords are how people will find your content. The more you have, the easier Pinterest will be able to show your content to people who actually want to see it.
You can see how I use keywords all over my account below.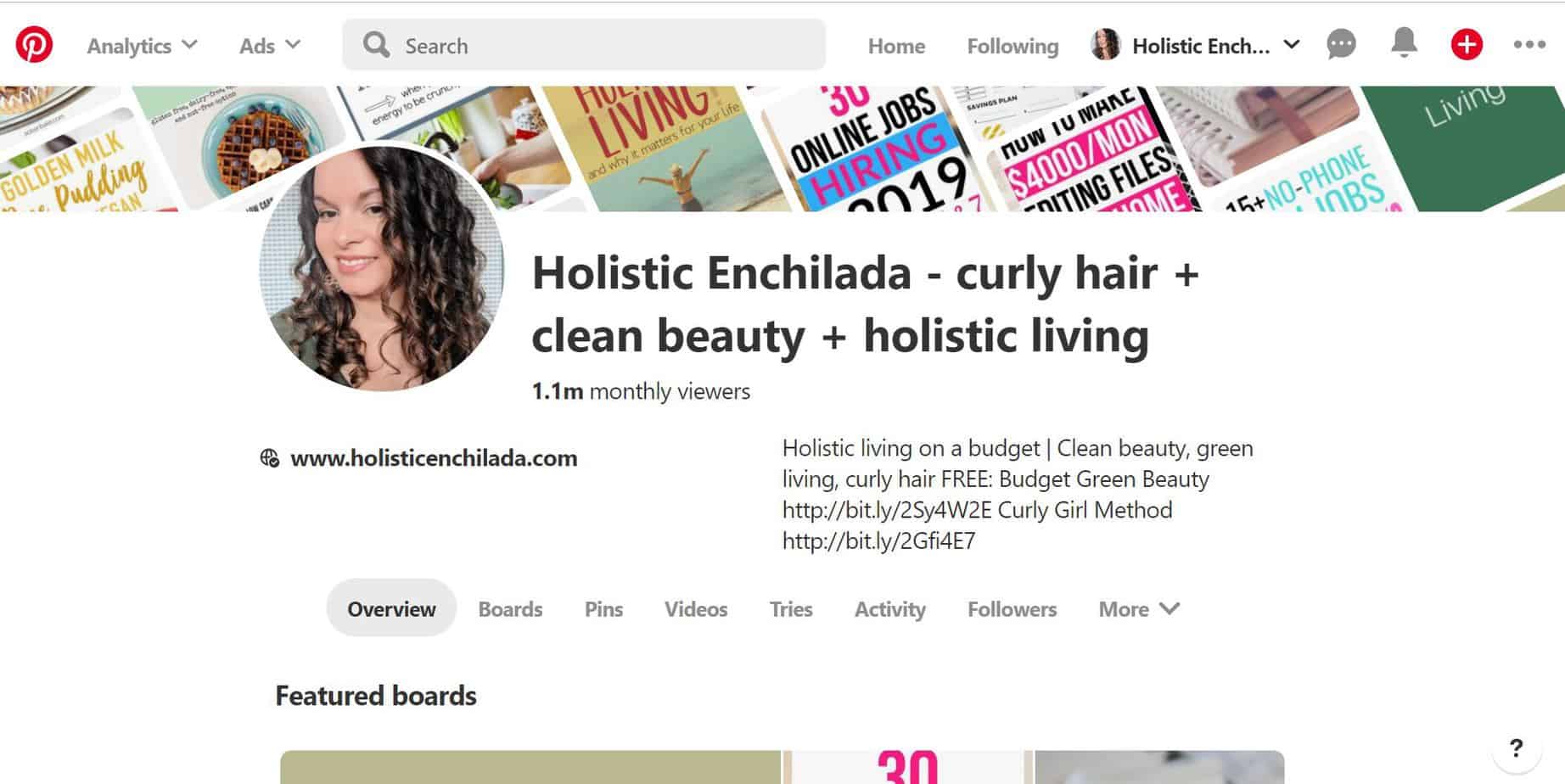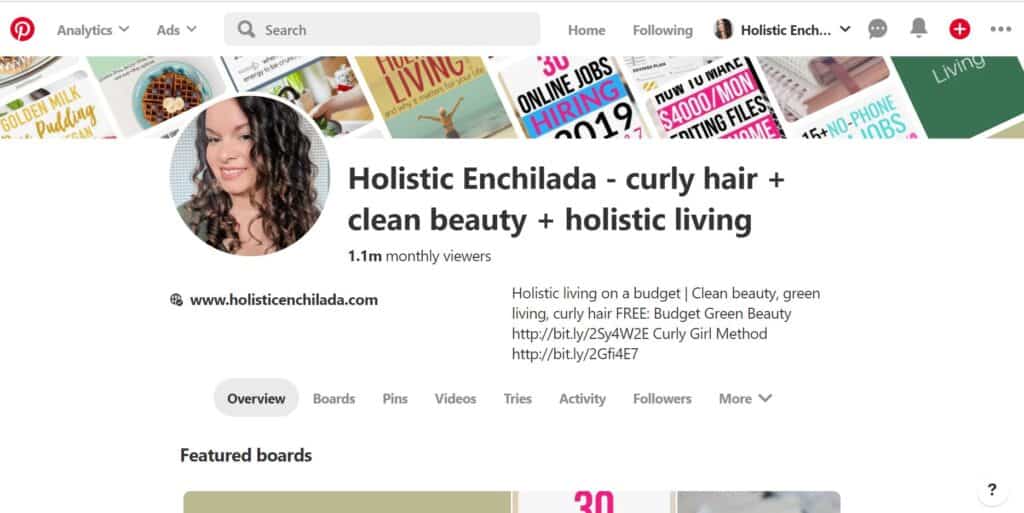 You can start typing into the Pinterest search bar to get an idea of the keywords you can use in all these areas. These keywords are also helpful with promoted pins.
5. Promoted Pins
Usually steps 1-4 are good for average traffic, but you can boost that to double if you are willing to spend a little money. Sometimes, using promoted pins helps boost a pin to go viral.
I spend around $150 on promoted pins a month. I turned them off for 2 months to test out the effect it really had. My traffic went down by half, so I turned them back on. The investment is worth it because I make $600 without the ads, versus $1,500 with a small investment of $150.
To make promoted pins work, I only use traffic campaigns and set my bid to 10 cents, the lowest possible amount Pinterest will allow. This way, you only pay if someone actually clicks to your site. And since I'm making money whenever I have a visitor, it makes sense for me to spend 10 cents on that.
In the example below, you can see the pin has received 420 clicks in the last 30 days. I only pay for the clicks directly from my ad shown in the feed, not on the clicks from repins so you get so much more value when comparing to other paid ads.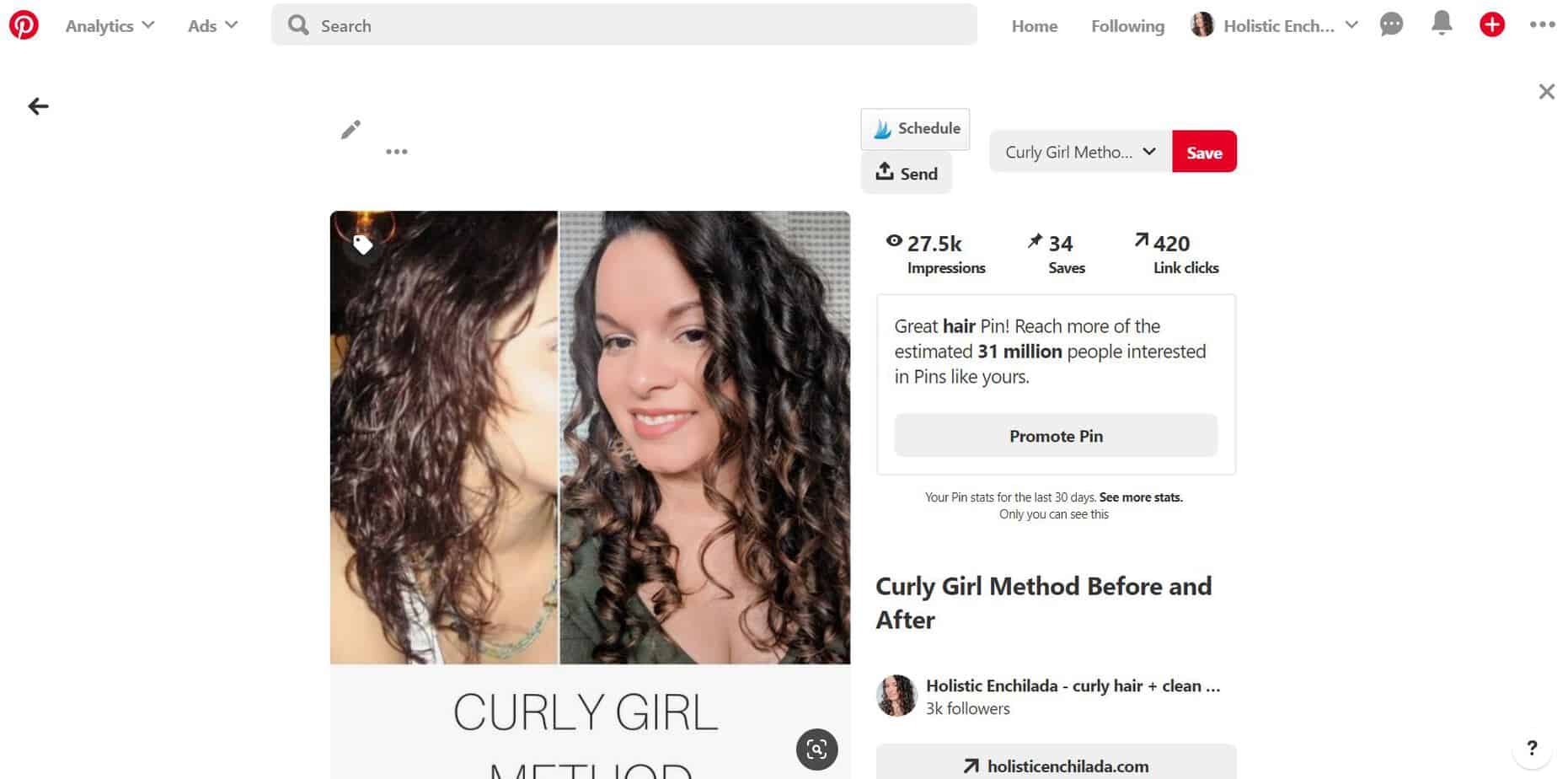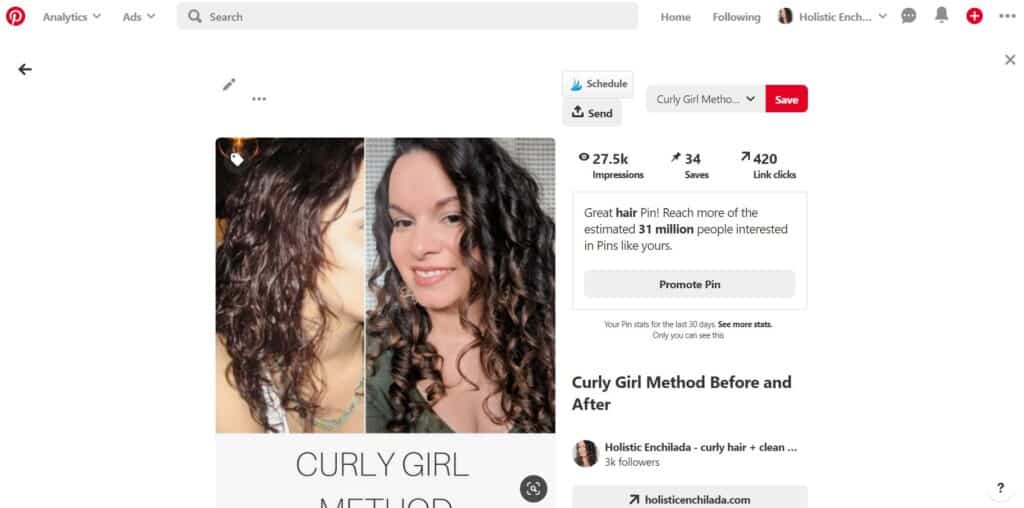 If you have a product, your website copy has to be really good. You got the customer there, so make sure you can close the sale. Capture their emails with a great freebie opt-in so you can nurture them and get that sale. Pinterest is only part of a well-oiled machine.
6. Add affiliate links or your own products to content that is doing well on Pinterest and create more content similar to what is successful on Pinterest with affiliate links or your own products
Make note of what does well on Pinterest. Perhaps you can create more content to expand on that topic. You might even be able to create a paid product to add to the post to increase your income.
If you have a product based business you can include other product recommendations (upsell) in the post, or create a similar post for another product.
People come to your posts to solve their problem. They are looking for information and an easy solution. Give them that and they keep coming back.
Are you serious about making money with Pinterest?
Pinterest requires quite a bit of work but it is the most affordable way to drive traffic to your website. If you are serious about having a good Pinterest strategy, I strongly recommend the book Pinterest Launch Plan.
It's a great strategy you can implement for free and the book is only $27. Implementing this strategy along with promoted pins has really increased my Pinterest traffic which also increases my income.
Want to remember this? Save How to Make Money on Pinterest to your favorite Pinterest board!