The Ultimate Guide to 1C Hair
This post may contain affiliate links, and I will earn a commission if you purchase through these links. Please read the disclosure policy for more details.
If you have straight hair, it might seem like the wavy hair types and curly hair types get all the attention. Well, this guide will show you that 1C hair can be just as fabulous as textured hair types!
Type 1C is the waviest of the straight hair types, which might sound confusing now, but I promise it will make sense soon. It's stronger and has more body than the other straight hair types, it will air dry beautifully, and can easily hold a curl.
So in this guide, I'll share everything you need to know about 1C hair. Read on for 1C hair tips such as how to tell if you have 1C hair, how to care for it, and the best products and styles to choose.
What Is Type 1C Hair?
Type 1C hair is one of the categories in the Andre Walker Hair Typing System. This system breaks hair down into four main hair classifications: type 1 hair is straight, type 2 hair is wavy, type 3 is curly hair and type 4 is coily or kinky hair.
Each of those four types is broken down into three letters, A to C, which describe the amount of natural texture or the size of each type's curls.
Type 1C is the last straight hair type, meaning it is the most textured and coarse of the three Type 1 categories. Although this hair type is definitely straight, it can sometimes be confused with the first wavy hair type, 2A.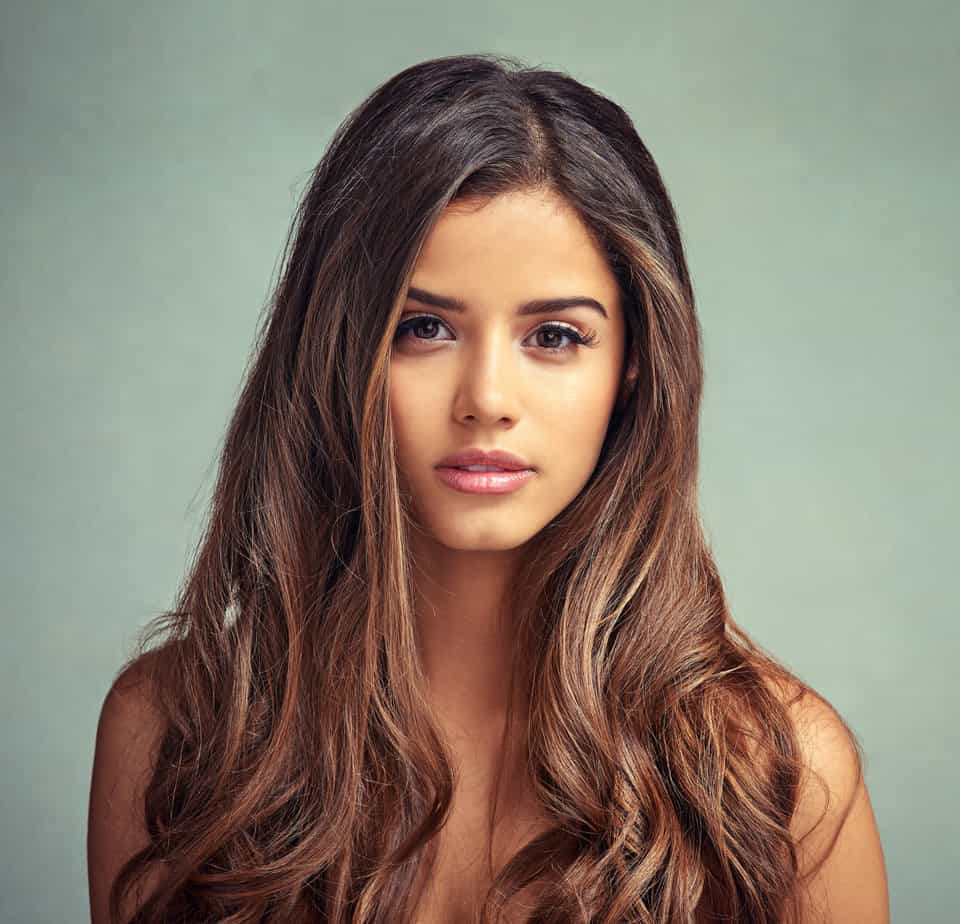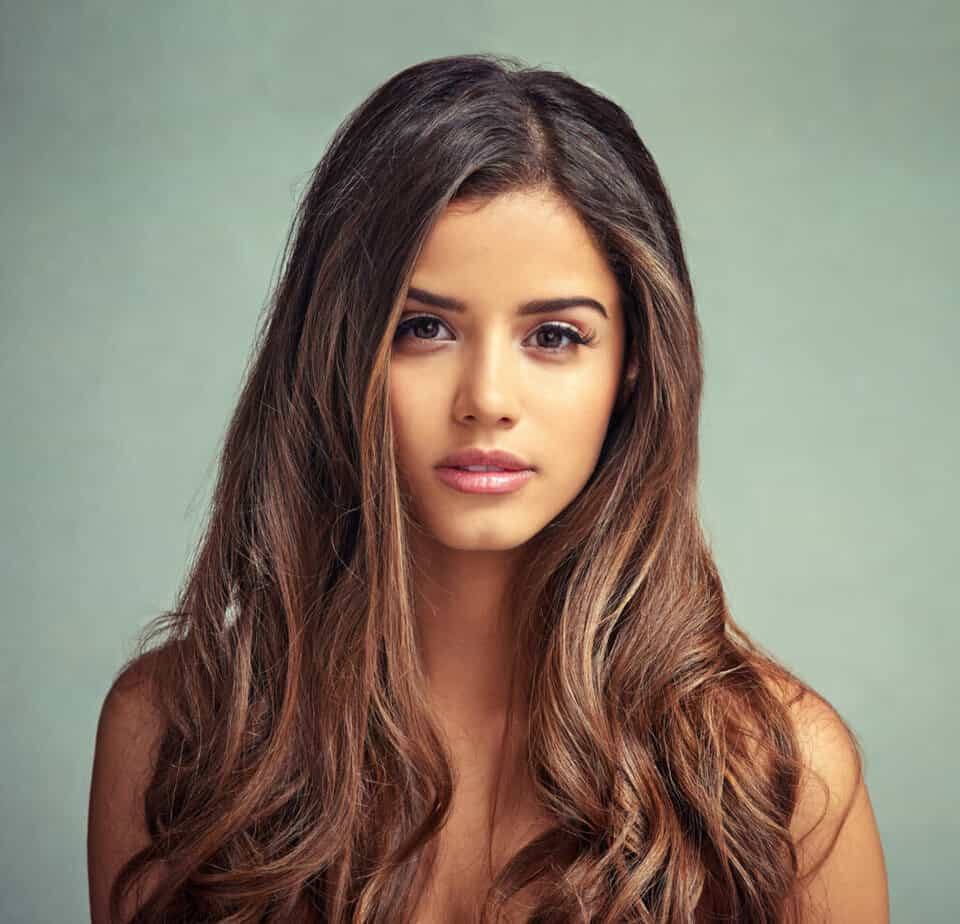 The Basics of 1C Type Hair
Type 1C hair is generally straight and the hair lies flat at the roots with a few mid-length bends. These have a similar shape to the S-waves of 2A hair but are much looser.
1C hair strands tend to be relatively coarse, so they feel thicker than the fine and medium hair types 1A and 1B. They also have a slightly rough hair texture that can sometimes make 1C hair difficult to manage, but the additional thickness also strengthens your hair.
Like all hair, 1C hair has its own advantages and disadvantages:
Benefits of 1C Hair
Type 1C hair doesn't have beachy waves or luscious curls, but it sits right in the sweet spot between pin straight and wavy. Here are just a few benefits enjoyed by the lucky people with type 1C hair.
Easy to grow: Length retention is not a problem for type 1C hair, thanks to its thick strands and hydrating scalp oils.
Damage resistant: The thick, well-oiled strands of 1C hair are less likely to suffer heat damage if you blow dry it or use heated styling tools. But it's still a good idea to use a heat protectant spray!
Easy styling: No need to straighten 1C locks, just apply a frizz-taming product to damp hair and blow dry your hair for gorgeous straight tresses. If you use heated styling tools, your hair should also hold loose curls pretty well, but don't forget the protectant spray first.
Difficulties of 1C Hair
Of course, type 1C does have some disadvantages. These can include:
Oily scalp: 1C hair can have excess oil at the roots, which can make it sit very flat at the top.
Frizz and dryness: Compared to fine and medium hair, the coarse texture of type 1C hair makes it more likely to have frizz, flyaways, and dry ends.
Poofiness: Your scalp's natural oils can make 1C hair flat at the top, but it can also be very poofy from the mid-lengths down.
Tangles and knots: This hair type is susceptible to tangling and knots, which can lead to split ends and breakage.
How does the 1C Hair Type Compare?
Knowing your hair type is important for good hair care, but most people have a mix of different hair types, so you may have mainly 1C hair with a few 2A waves in some areas.
It's also really important to remember that other factors also affect your hair care routine, like your hair porosity and density.
A vs. B vs. C
It can be a little tricky to know for sure if you have type 1A, type 1B, or type 1C hair. But luckily there are a few easy ways to tell the difference.
Type 1B hair has more body than completely straight 1A hair but is still definitely straight without any noticeable wave pattern. On the other hand, 1C has a subtle wave and is more susceptible to frizz than types 1A and 1B.
Type 1 vs. Type 2
Generally speaking, Type 1 hair is straight and type 1C hair falls into this category. It has a very gentle wave towards the ends of the strands, but it tends to look more like added texture and body.
On the other hand, Type 2 hair has a distinct S-shaped wave that looks much more defined. If you let type 2A hair air dry, it will develop a classic 'beachy waves' look, whereas type 1C will still look mainly straight.
Still trying to decide which hair type you have? Why not try our easy hair type quiz to help you understand your hair type better. This won't tell you the curl pattern (type 1, 2, 3, etc.), but it will give you the information you actually need to choose the right products and techniques.
Caring for Hair Type 1C
Working out the best way to care for 1C hair can be confusing, because you need to balance the needs of an oily scalp with fighting frizz, dry ends and poofiness.
But once you have the know-how, looking after your type 1C locks is pretty straightforward. Here are a few tips for keeping your locks in top condition:
Wash Your Hair the Right Way
Daily washing can make your scalp oilier, so try not to wash your hair more often than every other day. You can always freshen it up with a little dry shampoo in between wash days if you like.
When you lather up your shampoo, focus on your scalp rather than rubbing the ends. When you rinse the suds out, they will cleanse the ends of your strands, and using cool water instead of hot water will avoid drying your hair out.
And using a clarifying shampoo monthly will help to clear the product buildup that can leave your hair looking dull.
Avoid Drying Ingredients
Coarse hair can quickly start to look dull, dry, and brittle, so it's essential to treat it gently. Avoid products that contain additives like sulfates, parabens, phthalates, and alcohols, as these all have a drying effect.
But remember that fatty alcohols like cetyl alcohol and stearyl alcohol are not the same as other alcohols. These are emollient ingredients that help the detangling action of conditioners.
Add Moisture
It's essential to ensure that 1C hair has enough moisture, so add some great conditioning treatments to your hair care routine. Layer on moisture with rinse-out conditioners, leave-in conditioning sprays, and a weekly hair mask or deep conditioning treatment.
And although silicone doesn't suit every hair type, using a silicone-based hair serum on the ends of type 1C hair will help to minimize split ends and keep frizz at bay.
Minimize Knots and Tangles
Knots and tangles lead to split ends and breakage, so it's best to try and minimize them as much as possible. Sleeping on a silk or satin pillowcase means that your hair will be exposed to less friction overnight, which means fewer knots in the morning.
If you do get any tangles, gently remove them by using a good detangling spray or conditioner and with a wide-toothed comb or detangling brush.
Use Microfiber Towels
Choosing microfiber towels is another great way to avoid tangles and knots. They are softer and dry hair quicker than regular terry cloth towels, which means less friction and breakage.
If you don't have a microfiber towel handy, you could try using a soft cotton t-shirt for a similar effect.
Avoid Hard Water
The mineral deposits in hard water can make your hair weaker and more brittle, leaving it looking dull and lifeless.
If you live in a hard water area, installing a filter shower head can help to extract the minerals from your water supply, and a chelating shampoo can help to cleanse mineral deposits from your locks. You can read more about hard water in our guide to chelating shampoos.
Don't Sleep On Wet Hair
Type 1C hair is very prone to frizz, and sleeping on damp hair increases the risk of frizziness. So try to leave enough time to let your hair air dry before you go to bed. If you can't do this, apply a heat protectant before using your blow dryer.
Schedule Regular Trims
Although your scalp produces enough sebum to moisturize most of your hair, the oils may not reach the more textured ends of your hair. So you'll likely have drier ends that are prone to splitting and breaking.
This makes regular haircuts vital for healthy type 1C hair, as they remove the damaged part of your hair. Leaving 8-12 weeks between trims is ideal for most 1C hair.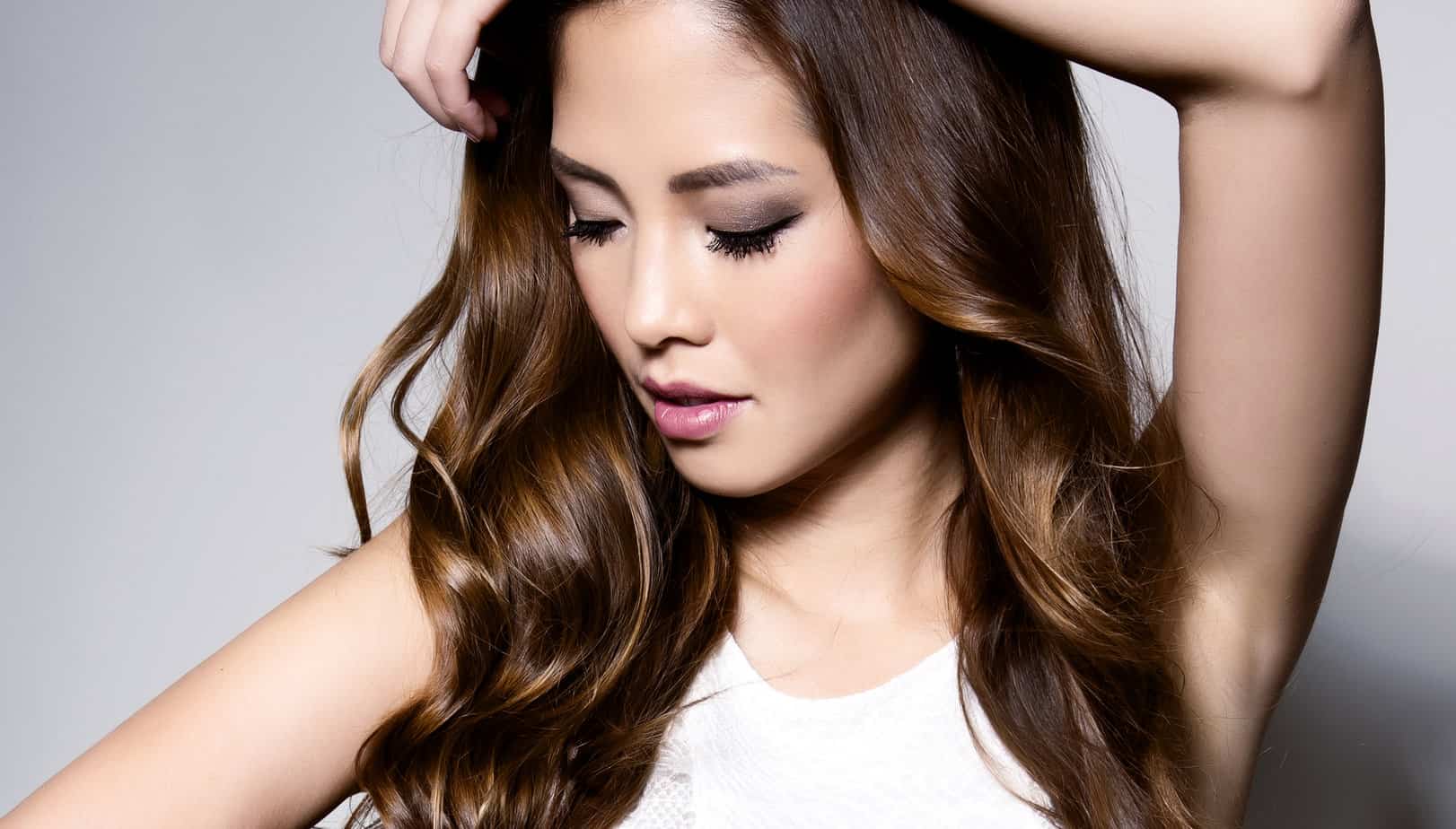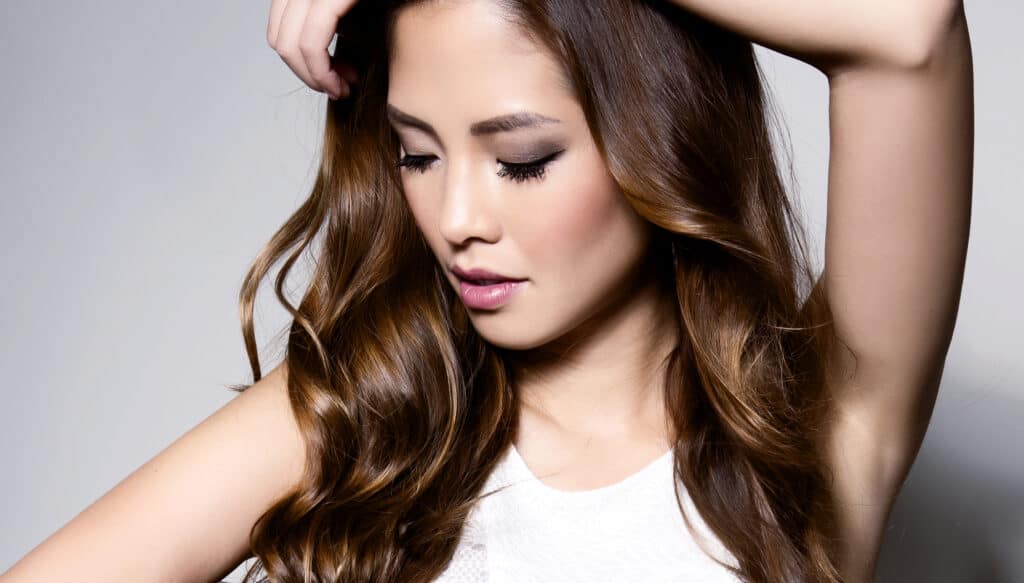 1C Hair Products
Type 1C hair is pretty easy to care for, but you still need to invest in the right hair products. Its natural body and texture are easy to accentuate with texturizing and styling products. All you need to do is scrunch in a volumizing cream for thicker hair or spray for thinner locks and then let it air dry naturally. And applying a leave-in serum to the ends of your hair will help to fight frizz while you sleep.
Here are a few of the best hair products for Type 1C:
Kérastase Nutritive 8H Magic Night Serum Hydrating Treatment
This hydrating serum works like magic to nourish, hydrate and soften coarse strands. It's enriched with iris root extract and a blend of 5 nourishing oils to eliminate frizz without weighing down your locks. Simply massage a few pumps of the serum into dry hair and leave it to work overnight. You don't even need to rinse it out in the morning!
We earn a commission if you make a purchase, at no additional cost to you.
Maui Moisture Nourish & Moisture Coconut Milk Shampoo
This gentle moisturizing shampoo is the perfect way to pamper coarse hair. It will cleanse your hair effectively without stripping away the natural oils that are vital for your hair's health. And the luxurious blend of sea kelp, shea butter, and argan oil will help to add shine, restore your hair's elasticity and smooth away frizz.
The matching conditioner can be used either as a rinse-out detangling conditioner or a restorative leave in conditioner to restore life and vitality to your locks.
We earn a commission if you make a purchase, at no additional cost to you.
Olaplex No. 3 Hair Perfector
Although type 1C hair isn't as easily damaged as some other types, exposure to chemicals and heat styling tools can still damage your hair. This bond-repairing treatment will help fill in any gaps along the surface of your hair strands, leaving your locks smoother and shinier from the first use.
We earn a commission if you make a purchase, at no additional cost to you.
Living Proof No-Frizz Shampoo
Using the right shampoo is vital for healthy 1C hair, and this shampoo is one of the best for fighting frizz. Its gentle but effective formula is free from sulfates, silicones, and parabens, to leave your hair beautifully frizz-free. The matching conditioner helps repair damage to your hair's surface, leaving it looking smoother after just one use.
We earn a commission if you make a purchase, at no additional cost to you.
OGX Ever Straightening + Brazilian Keratin Therapy Shampoo and Conditioner
This strength-enhancing shampoo and its matching conditioner are sulfate-free to give your 1C locks a gorgeously smooth finish. The formula is designed to nourish, rebuild and soften your tresses, thanks to the blend of ingredients like keratin, avocado oil, and cocoa butter.
We earn a commission if you make a purchase, at no additional cost to you.
The Best Hairstyles and Cuts for Type 1C Hair
Type 1C hair is generally easier to maintain when it is longer because the added weight helps to minimize frizz.
If you have thin hair and want to add more volume to your 1C locks, long layers are a great way to give extra body and texture. It's better to avoid short layers, as these can tend to lie flat instead of adding movement to your hair.
If you're looking for tips on styling type 1C hair, here are a few styling ideas that will accentuate your hair's good points:
Long and Loose
Type 1C hair looks great at longer lengths, but remember to get regular trims to keep dry and split ends under control.
Soft Waves
1C hair has a very gentle natural wave, so adding some soft waves will help to accentuate your hair's natural texture.
Half-Up, Half-Down
This is a very chic way to style your 1C tresses. It will keep any dry or frizzy strands under control and accentuate your natural waves, and it's simple to achieve with just a claw clip and some serum to smooth your hair.
Voluminous Ponytail
This style accentuates your hair's natural volume and body, making it look healthy and bouncy. Smoothing your hair back into a ponytail will also help hide any frizzy flyaways.
FAQs
Still looking for answers to your 1C hair questions? Here are some of the most frequent questions that we get asked:
Can People With Straight Hair Get Waves?
If you have straight hair, you can temporarily make your hair wavy in various ways, including pin curls and heated or velcro rollers. If you want longer-lasting waves, you could have a beach wave perm – read more in our guide to the Most Common Types of Perms.
What Is Hair Porosity?
Hair porosity is a term that describes how easily your hair strands absorb or lose moisture.
If you have low hair porosity, the tightly-packed hair cuticle cells on the hair shaft make it more difficult for your hair to absorb moisture.
High porosity hair can absorb moisture more easily because the cuticle cells are widely spaced, but this also means that it can lose moisture more easily. You can learn more about hair porosity in the Ultimate Guide to Hair Porosity.
The Bottom Line
As you can see, straight hair can be just as fabulous as other hair types. As with every hair type, it has its own strengths but also some disadvantages that you need to know how to deal with.
But with all the hair tips and information in this guide, you now know the best way to style and care for 1C hair and the best 1C hair care products. Soon, you'll have soft, shiny, and healthy hair that anyone would envy!
---
Want to remember this? Save The Ultimate Guide to 1C Hair to your favorite Pinterest board!