Managing Your 4C Hair Type: What It Is and How to Care For It
This post may contain affiliate links, and I will earn a commission if you purchase through these links. Please read the disclosure policy for more details.
4C hair is the curliest hair type, and these beautiful, voluminous curls need extra-special care to look their best.
4C curls can be dry, frizzy, and prone to damage, especially if you use chemical treatments or heat styling tools. But once you've worked out the hair routine that suits your curls, this type of hair can look absolutely stunning.
So read on to learn more about this delicate hair type and discover how to pamper your 4C curls and keep them looking luscious.
4C Hair – The Basics
4C hair is one of the subcategories of the Andre Walker Hair Typing System. This describes straight hair as Type 1, wavy hair as Type 2, curly hair as Type 3, and coily hair as Type 4. In each hair type, the letters A to C describe the tightness of the curl patterns, so A has the loosest curls, and C has the tightest curl pattern.
Type 4C hair has the tightest curl pattern in its category. In fact, the tight Z-shaped coils can be so densely packed that it's hard to define individual coils without using styling techniques like twisting and braiding.
4C hair is delicate, prone to frizz, and tangles easily. Without additional hydration and regular detangling, it can become brittle and matted. So if you want to avoid the need for drastic cuts, following a hair care routine that uses high-quality products designed for your hair type is essential.
Of course, curl pattern isn't the only factor that determines your hair's health. You also need to consider factors like your hair's density, texture, and porosity. Knowing all of this information will help you rock the natural beauty of your 4C coils.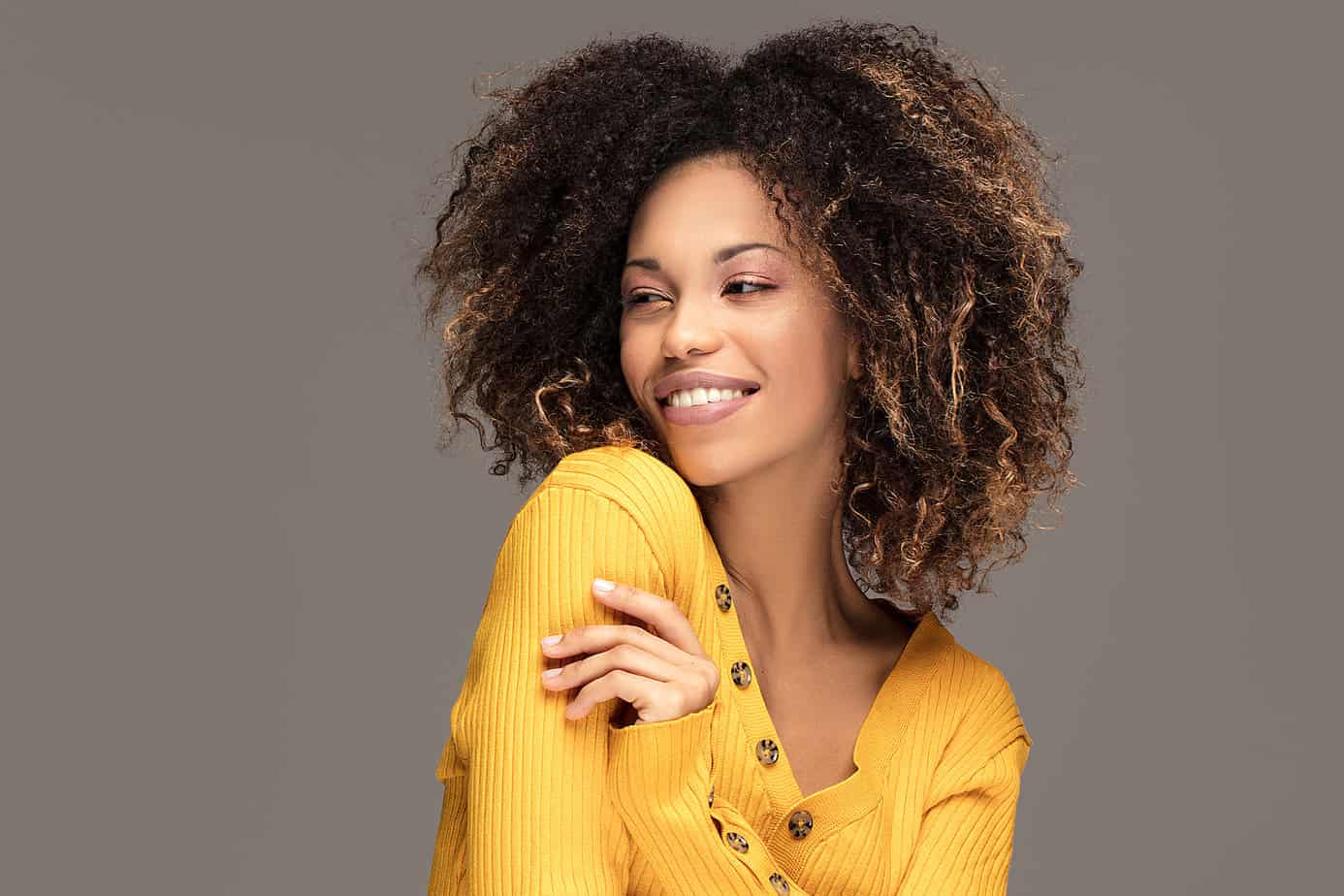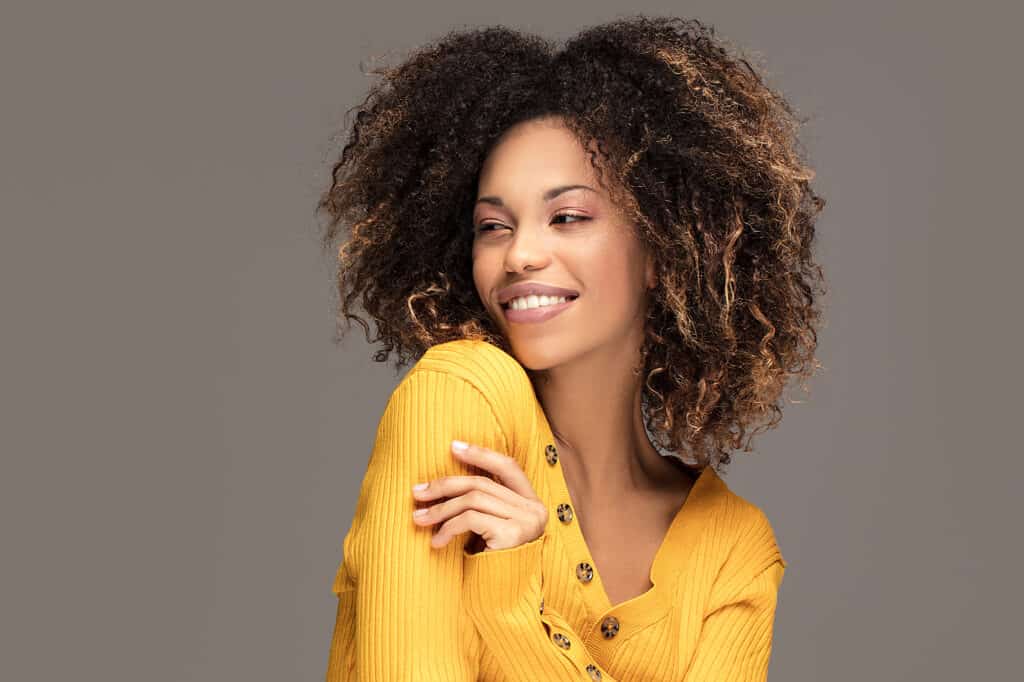 Characteristics of 4C Hair
4C hair has the tightest coils of any type 4 hair texture and hair growth travels horizontally at first before falling downward when the strands are very long.
This tight curl pattern means that type 4C hair experiences a lot of shrinkage, up to 75% of its length, which gives this type of hair its dense volume.
The sharp angles in each 4C hair strand also make it hard for your scalp's natural oils to transfer down to the ends of your hair, leaving your locks dry, frizzy, and prone to breakage. 4C hair's tighter curls need to be detangled regularly to avoid matting, but without proper care, brushing and detangling can damage your locks even more.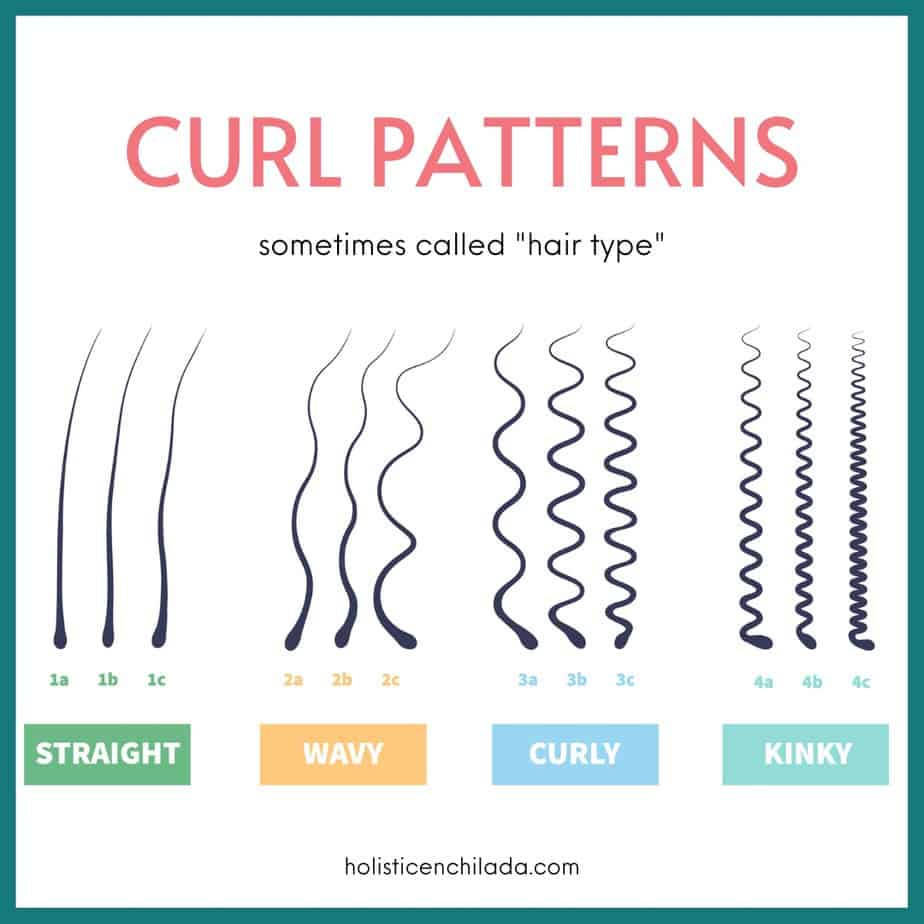 How It Compares to Other Type 4 Textured Hair (4A 4B 4C Hair)
The letter in each hair type describes the width of the curl pattern, so 4C has the tightest curls of all of the coily hair types.
The 4A hair type has dense, springy, S-shaped coils around the size of a crochet needle.
The 4B hair type has strands that bend in a Z shape and are less defined than type 4A.
The delicate strands of 4C type hair are closely packed, which gives this hair type an afro look, and its curls are less defined than type 4A hair or type 4B hair. It also experiences more shrinkage, losing up to 75% of its length as it dries.
All of these types of curly hair are prone to dryness and breakage due to the kinks and bends in their densely packed coils. That means they all need to be treated with extra care and require frequent moisture boosts.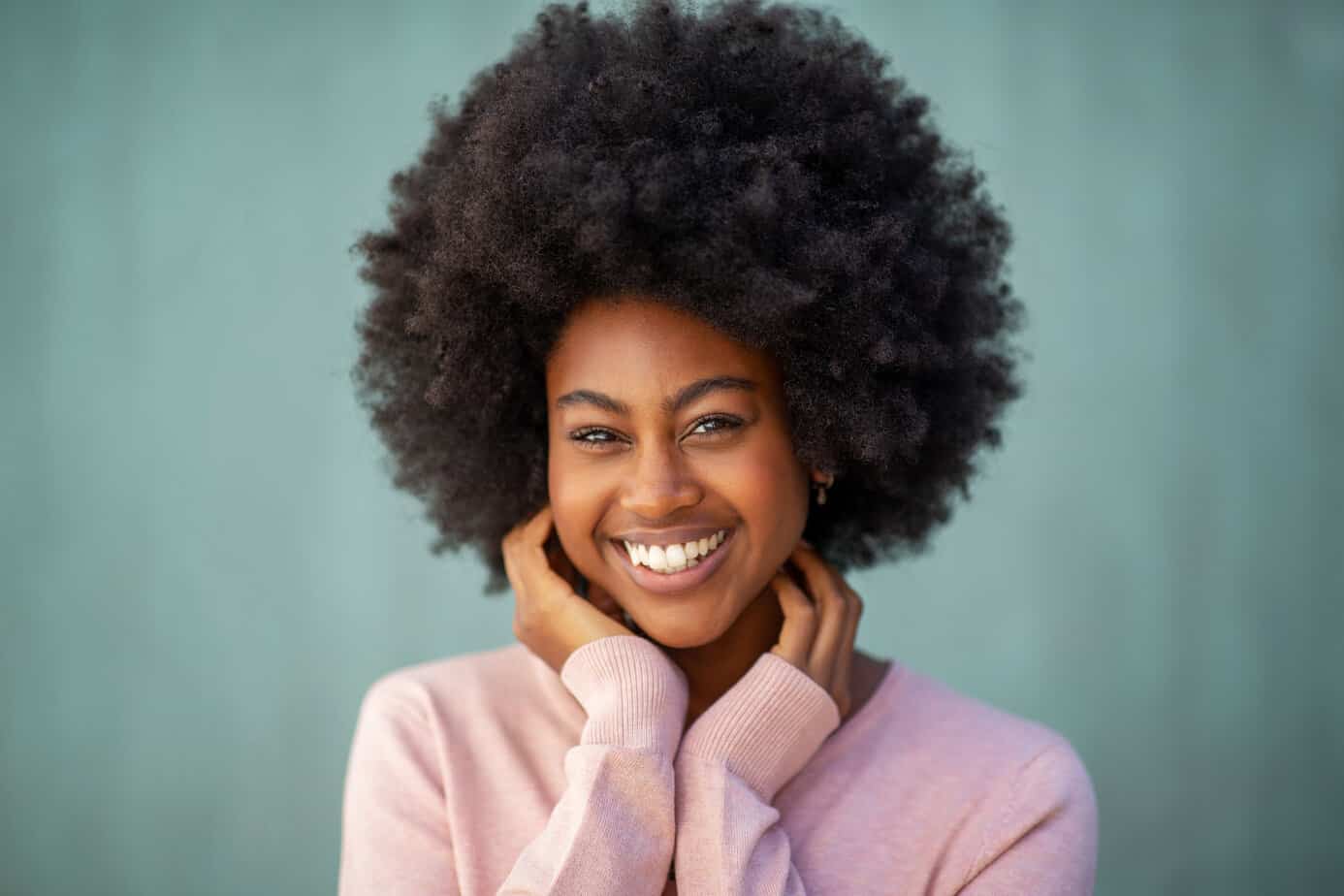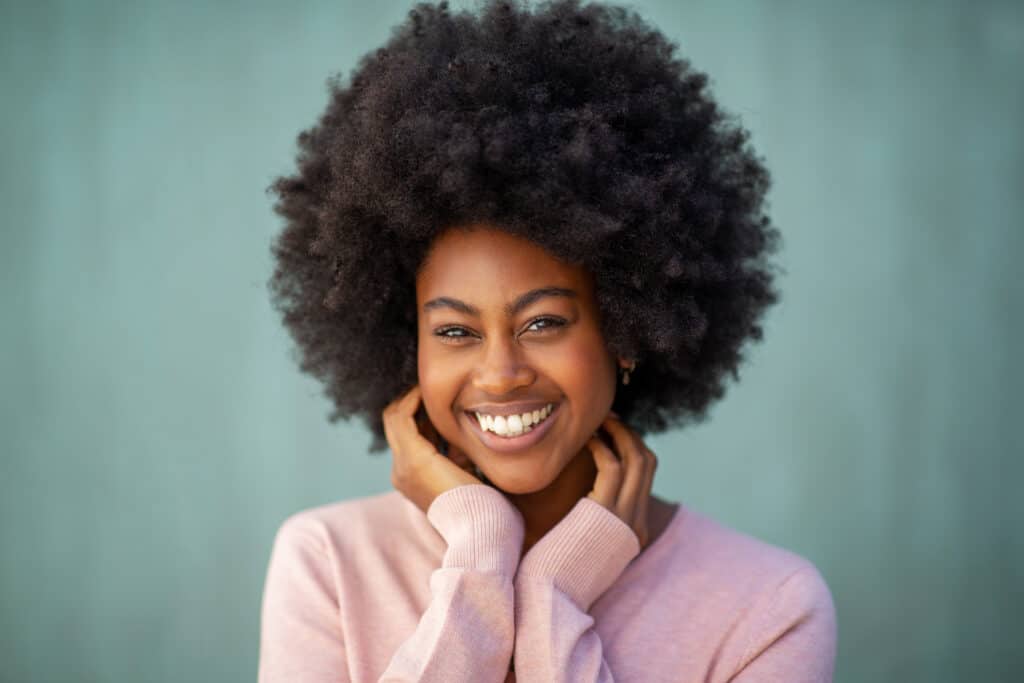 4C Natural Hair Care Routine Tips
Finding the perfect 4C hair care routine to leave your natural hair looking amazing may take a while. But once you've chosen the right products and techniques, you'll be rewarded with gorgeous 4C curls.
Understand Hair Porosity
Healthy hair absorbs moisture by raising the cuticles on the hair shaft and then retains moisture by laying the cuticle flat to lock hydration in. Low-porosity hair struggles to absorb moisture through the cuticle, while high-porosity hair has open cuticles that allow moisture to be absorbed and lost too quickly.
Understanding your hair porosity is essential to good hair health, as it helps you choose the right products to use on your locks. Our hair porosity guide will help you determine whether you have high or low-porosity hair.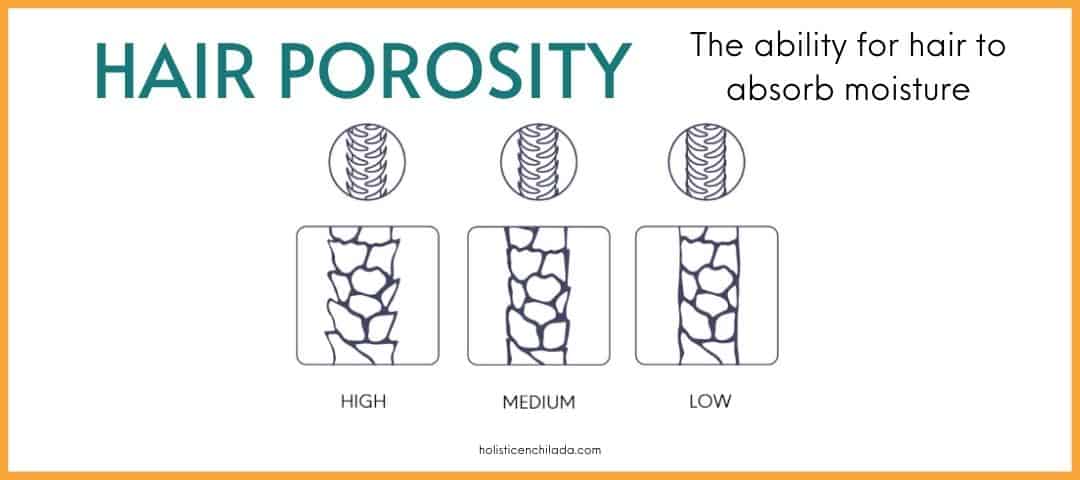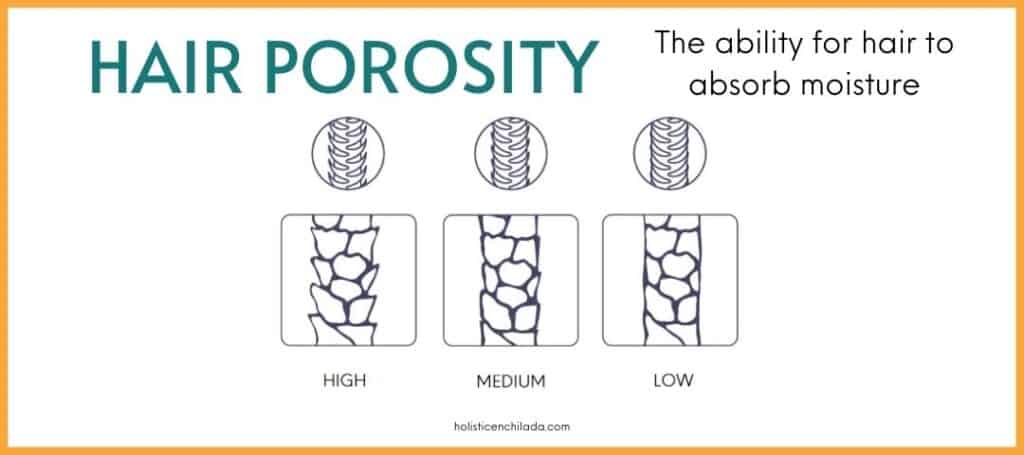 4C Hair Products
Sulfate-free Shampoo
All curly hair types tend to have dry hair, but it's a particular problem for the 4C hair type. Overwashing will strip the precious natural oils from your coils, and using regular shampoos will make the situation even worse.
So it's vital to pick a sulfate-free shampoo and conditioner, like Maui Moisture Curl Quench Shampoo and Conditioner. These will cleanse your locks without stripping away sebum.
We earn a commission if you make a purchase, at no additional cost to you.
You may only need to cleanse your 4C hair twice a month, and washing your hair in sections will make cleansing tight coils easier.
Deep Conditioner Treatments
4C hair must be conditioned frequently to keep it healthy. So layer on hydration with a rinse-out conditioner in your shower, daily leave in conditioners, and a weekly deep conditioning treatment, hot oil treatment, or hair mask.
A rich, nourishing hair mask like Arvazallia Hydrating Argan Oil Hair Mask is an excellent addition to your haircare routine. Masks contain ingredients like argan oil and shea butter that deliver even more softness and hydration than regular conditioners.
Scalp care
If you love wearing your 4C curls in protective styles, it's essential to care for your scalp with a pre-poo or scalp scrub to keep it clean. Adding a hair oil like Mielle Rosemary Mist Scalp & Hair Strengthening Oil into your haircare routine will keep your scalp moisturized.
We earn a commission if you make a purchase, at no additional cost to you.
Co-Washing Benefits
Co-washes are cleansing conditioners you can use to freshen up your hair and scalp until your next wash day. They will reduce surface build-up and nourish your hair, leaving it feeling clean and soft.
Look for a co-wash specially formulated for coily and curly hair, like Gold Series from Pantene Deep Hydrating Co-Wash, which is sulfate-free and contains argan oil.
Try the LOC/LCO Method
The LOC method, sometimes known as the LCO method, is a great way to add moisture to parched 4C curls.
This simple method will give you beautifully hydrated curls that are ready for styling. First, spritz your damp hair with a leave-in conditioner (that's the L), then seal in the hydration with a hair oil (that's the O) before finishing up with a styling creme.
Detangle Regularly
Regular detangling is essential for 4C curls as they are highly prone to frizz, tangles, and breakage.
Coat your damp hair with a generous amount of conditioner or curl cream, and use your fingers to gently detangle your hair. Whenever you come across a knot, gently pull each hair strand out rather than tugging at them.
Detangling your hair regularly might feel like a chore, but it makes it much less likely that you'll have to spend time dealing with matted hair.
Silk and Satin
Regular cotton pillowcases suck moisture out of your locks, leaving them dry, frizzy, and tangled.
Sleeping on a silk or satin pillowcase will help protect your hair overnight and reduce the amount of detangling you have to do in the morning. You could also try wrapping your hair in a silk or satin scarf or wearing a silk bonnet overnight.
ZIMASILK 100% Mulberry Silk Pillowcase
Everyone should have one of these! They prevent wrinkles, frizz, tangles, and feel luxurious. A basic necessity for anyone with curly hair but also skincare lovers.
We earn a commission if you make a purchase, at no additional cost to you.
Braiding your hair in large plaits overnight will give your 4C coils some added protection.
Get Regular Trims
Like all hair types, it's essential to trim 4C hair regularly to keep it looking healthy and remove split ends. Even if you're trying to grow your hair, snipping off split ends as soon as you spot them will prevent them from spreading and causing breaks further up the hair shaft.
Ideally, you should trim your hair every 6-8 weeks, but some people may only need to visit the salon every 12 weeks. It all depends on the condition of your hair.
Always try to visit a stylist experienced with cutting your natural hair type. Ask them to cut your hair dry rather than wet due to the amount of shrinkage that 4C hair experiences.
Keep Styling to a Minimum
Constantly touching and styling your 4C hair can easily lead to breakage, as your coils are very fragile.
It's best to avoid heat styling as much as possible and use curl-defining products instead of heated styling tools to tame your curls.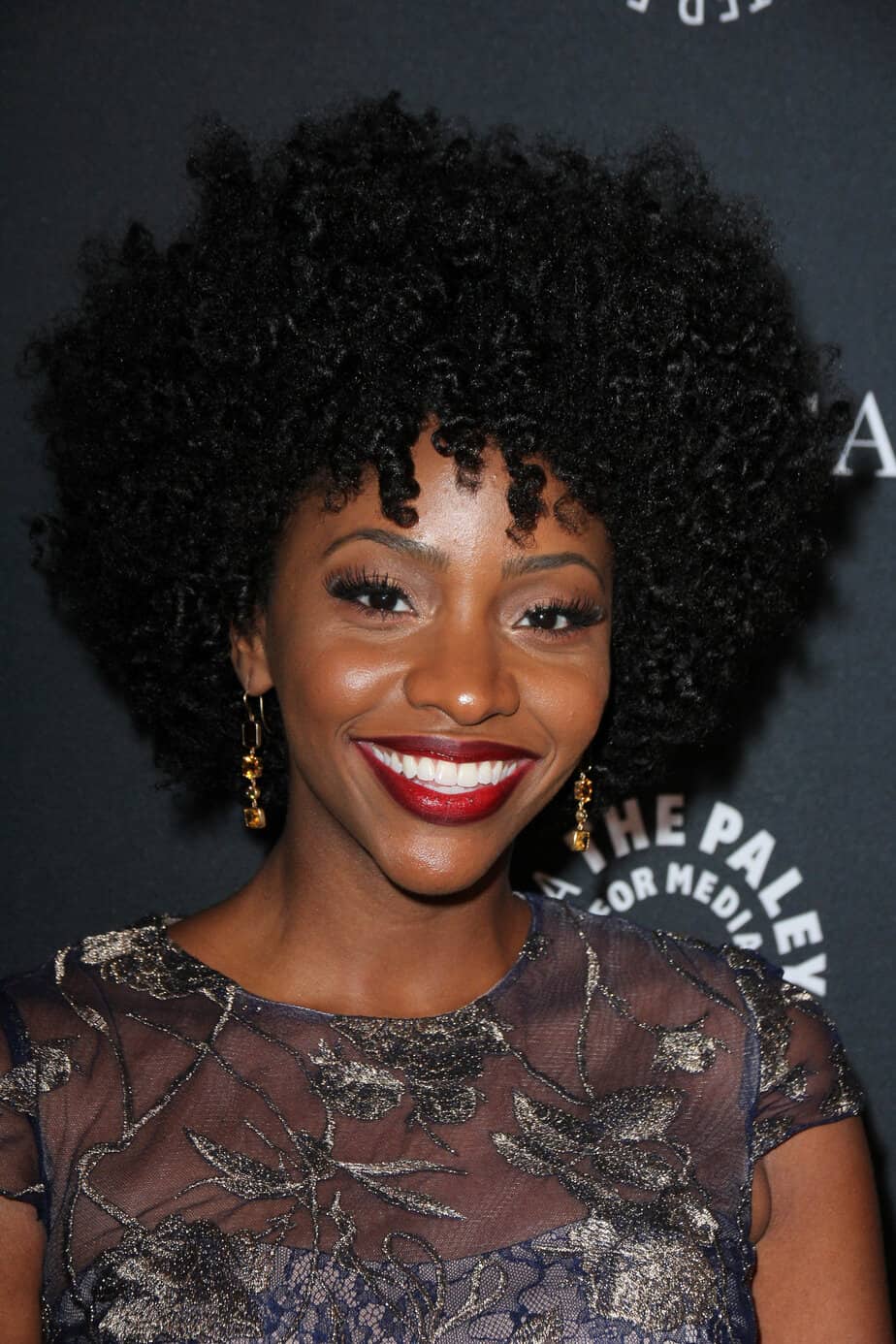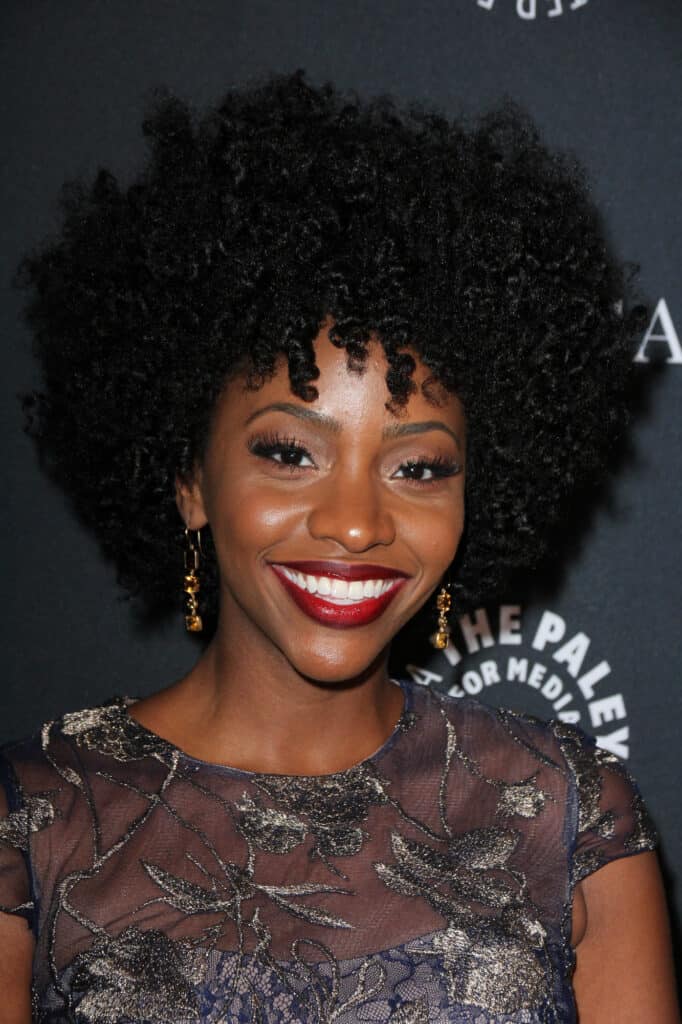 How to Style 4C Hair
Short and long styles all work well on 4C hair. If you want to be able to wash and go, you might prefer a short afro, but if you have the time to spend on them, longer styles really showcase your coils.
Protective styles can help promote growth and protect your locks from pollution and heat, and they look amazing!
Here are some styling options for your 4C coils:
A Two-Strand Twist-out
Twist-outs are a great protective hairstyle and one of the most popular styles for natural hair. Wear your two strand twists for a few days, then switch things up by unraveling the twists to reveal stunning corkscrews.
A Twisted Braid Updo
Add texture and personality to an elegant updo by adding braids in the bun or twists on the sides. Or why not add both for a seriously eye-catching look?
Box Braids
Box braids are a classic protective style for 4c hair, that help to care for your locks and look fabulous. Remember to care for your scalp when wearing a protective hairstyle by applying oil regularly.
An Afro
Rocking an afro is one of the most beautiful ways to wear natural hair. It celebrates the natural texture of your 4C hair and doesn't need much styling. Just spritz it with a leave-in conditioner, and you're ready to go!
Bantu Knots
Bantu knots are a protective style with a long history and they are a great way to style your 4C locks. To get this look, you simply need to part your hair into small sections and twist each one around your finger to form knots.
A Classic Puff
The classic puff style is one of the easiest natural hairstyles and an excellent option for short 4C hair. Why not accessorize this fun style with a headband or satin scarf?
Space Buns
Space buns are a fun hairstyle, and the 4C hair texture gives this effortless style an edge. Braiding your coils before you twist them into buns will take the look to the next level, and you can also frame your face with a few twists.
FAQs
Did we miss your query in the guide above? Here are some of the most frequently asked questions about 4C hair:
How Do I Know if I Have Healthy 4C Hair?
4C hair is a mass of dense, tightly packed coils with very little visible curl definition. Gorgeous healthy 4C locks are shiny with a soft texture. They are prone to so much shrinkage that shoulder-length 4C curls might be as long as bra-strap length when wet.
Why Is 4C Hair Difficult to Manage?
4C is very fragile because of all the kinks and bends in the hair strands. These make tangling more likely and create weak points that break very easily.
How Can I Tell if I Have 3C vs 4C Hair?
3C hair has tight corkscrew curls about the width of a pencil or straw, and even after they've been stretched, a clear S-shaped curl remains. On the other hand, 4C hair is more coily than curly hair, and it's hard to pick out individual curls.
Remember that knowing your texture, density, and porosity are more important than curl patter. If you're not sure how to find your hair type, our quick curly hair quiz will help you work it out!
4C Hair – Final Thoughts
4C hair is a kinky hair type that can be identified by its tight Z-shaped coils with little curl definition. The hair strands are delicate, prone to frizz, and easily tangled or broken.
Caring for 4C hair means avoiding frequent washing and heat styling, providing regular deep conditioning treatments to keep your hair moisturized, and gently detangling knots.
This hair type is very versatile, and if you're blessed with 4C locks, you can try out a wide range of fantastic hairstyles. Whatever look you go for, a little TLC and high-quality hair products will help ensure your 4C locks look their best!
---
Want to remember this? Save Managing Your 4C Hair Type: What It Is and How to Care For It to your favorite Pinterest board!