Thrive Market Favorites
This post may contain affiliate links, and I will earn a commission if you purchase through these links. Please read the disclosure policy for more details.
This post may contain affiliate links. Please read our disclosure policy for more details.
Thrive Market is one of my favorite places to shop for some of my pantry staples. If you have not heard about Thrive Market before, it is like an online Costco that has healthy food and products. You pay a $59 yearly membership fee to get access, and their prices are the lowest I've found for similar products. They have food, beauty, household, pet, and wellness products and constantly have sales and gifts with purchase. They ship quickly and give back to the community, by donating memberships to families in need. I save hundreds of dollars a year shopping there, even with the membership fee factored in.
Here is a list of the products I regularly buy from Thrive Market. I'm including some info on a few of the products that I usually get questions on. Let me know in the comments if you have any questions.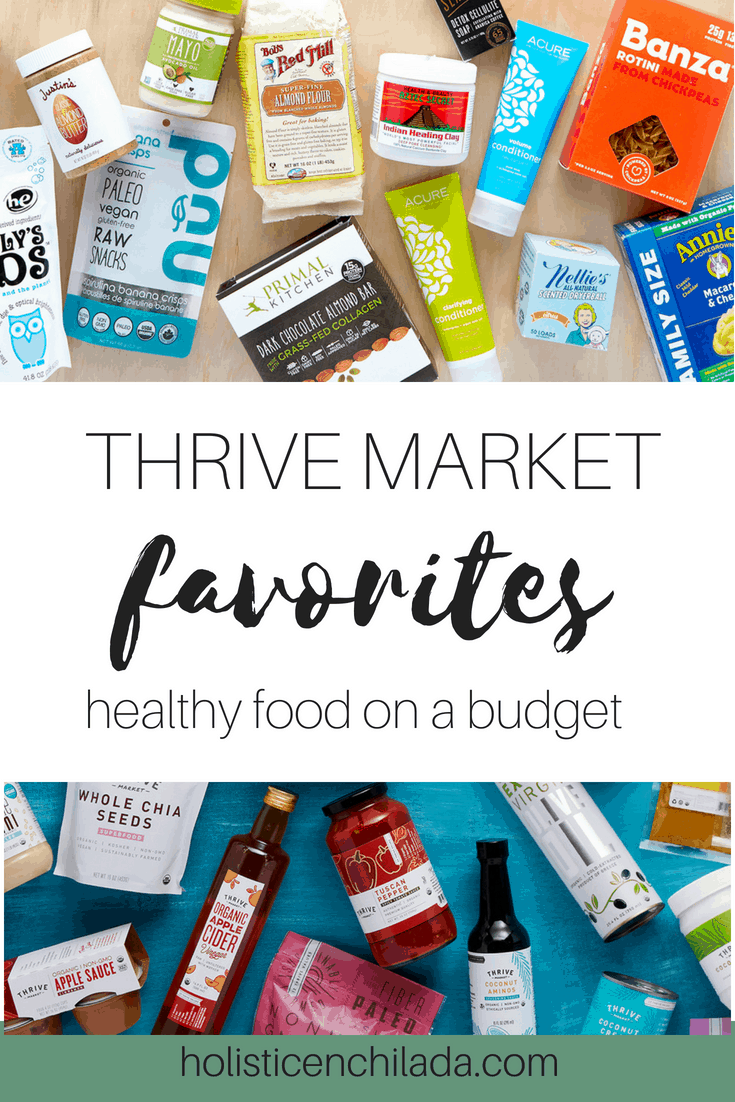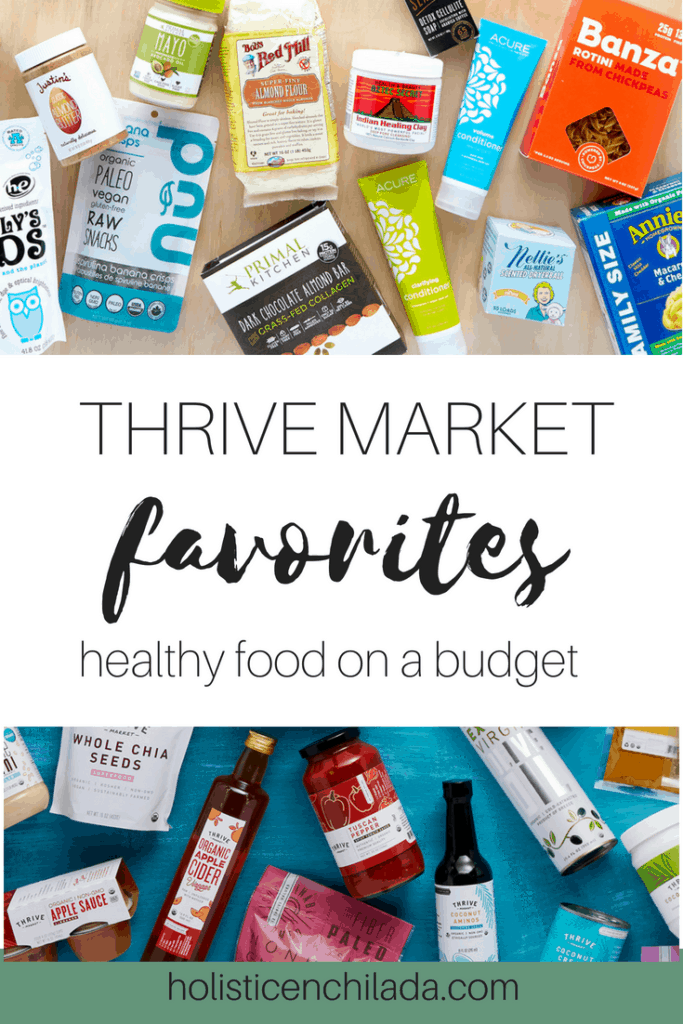 Great Lakes Collagen Hydrolysate – This collagen is kosher, grass-fed, and allergen-free. It is a good source of protein and has lots of health benefits like improving your hair, skin, and nails, boosting joint health, and helping leaky gut. It is an odorless, flavorless powder that dissolves in any liquid, so it can really be added to anything. I like to add a tablespoon to my daily coffee or smoothie.
Sir Kensington Special Sauce – I can get my daughter to eat almost anything with this sauce. It's basically like a thick thousand island dressing with clean ingredients and very little sugar.
Thrive Market Organic Raw Honey – I can find organic honey locally, but not raw which I prefer. Raw honey is unfiltered and unheated so it does not lose a lot of its nutrients during processing like most honey does.
Thrive Market Organic Ghee – Ghee is clarified butter, which removes the dairy component and turns it into a thick oil. I like to use it in place of butter when cooking because it has a higher smoke point but still leaves that delicious buttery flavor.
Thrive Market Organic Dark Chocolate Chips
Thrive Market Organic Cacao Powder
Nuts and Seeds – I really like their house brand of raw nuts and seeds. I use them to top off smoothie bowls, or mix them up with a little oil and spices and bake to snack on.
Spices – I've bought a few of their house brand organic spices and have liked them all. They are much cheaper and most come in a pouch to refill spice containers.
Nut Flours – They carry Simple Mills, Bob's Red Mill, Arrowhead Mills, King Arthur, and their own house brand of organic flours and baking mixes.
Organic Coconut Aminos – This is a healthy swap for soy sauce. It is sweeter than soy so you need to factor that in and add salt to adjust the flavor.
If you're interested in signing up for Thrive Market, click on the image below to save an extra 20% on your first 3 orders.