What To Do When Your Hair Is Naturally Curly But Won't Curl Anymore
This post may contain affiliate links, and I will earn a commission if you purchase through these links. Please read the disclosure policy for more details.
"My hair is naturally curly but won't curl anymore" is a common complaint from people who have lost their natural curls and are looking to bring them back.
If this is you, don't despair! There are a few things you can do to get your hair curling again. Read on to find out exactly what you can do.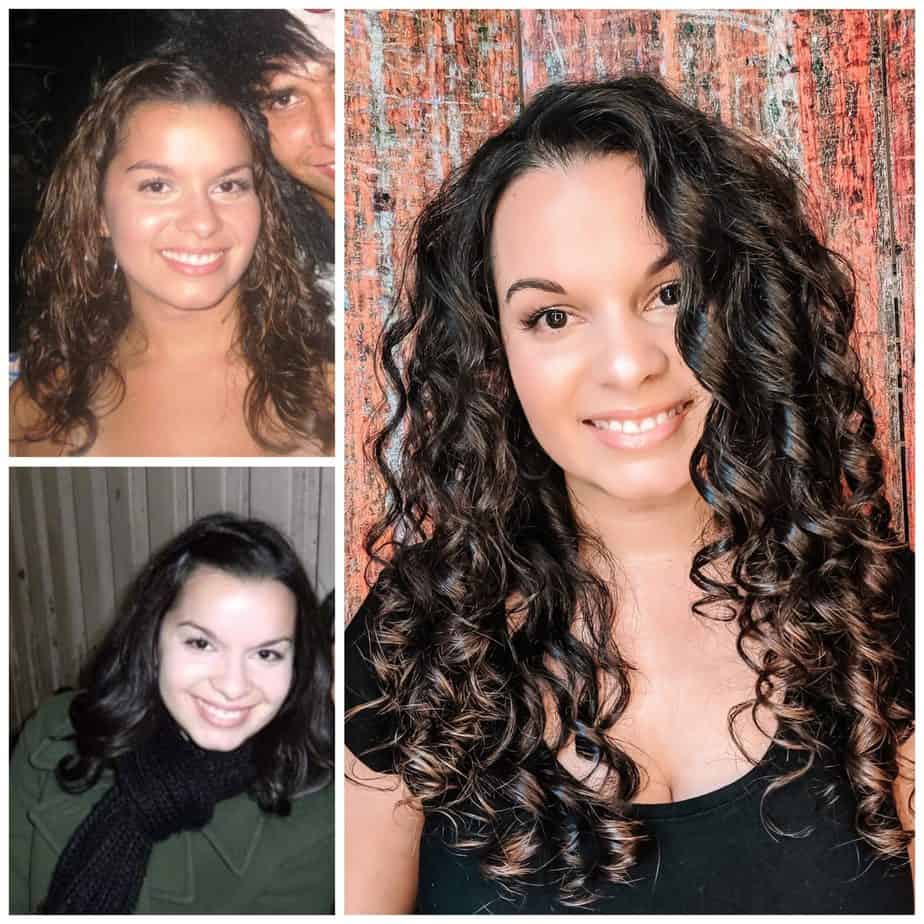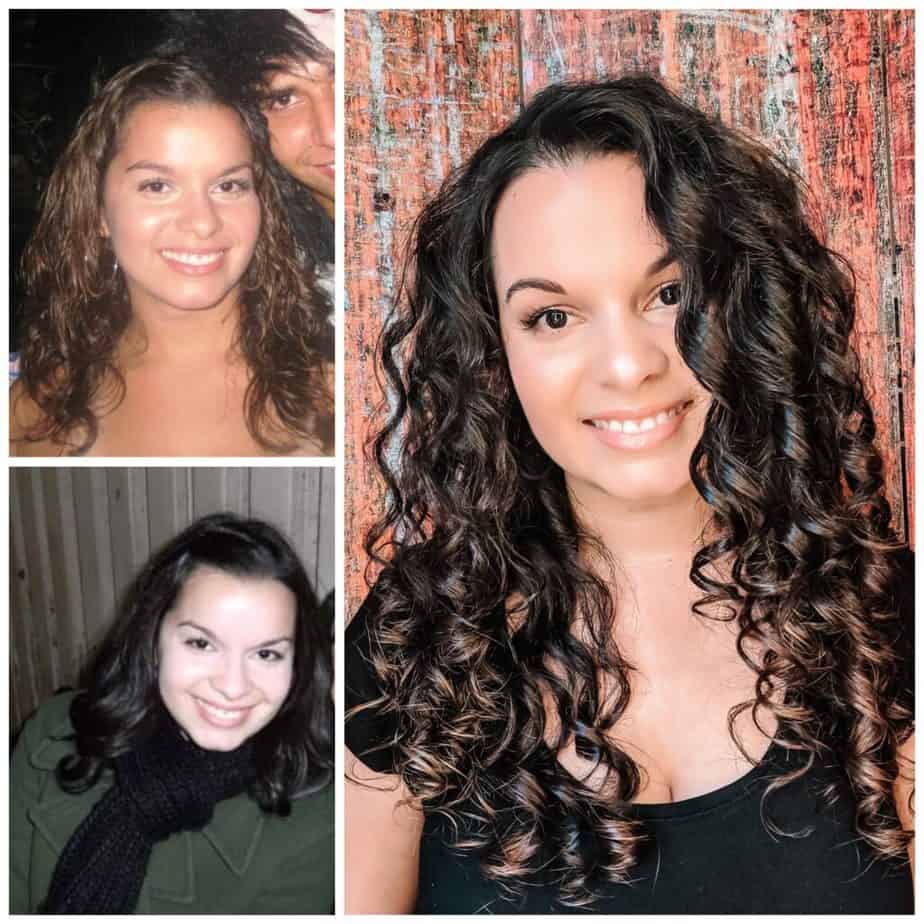 Why won't my hair curl anymore?
There are actually quite a few causes of curl pattern changes. It's important to know what the cause of your loss of curls is so you can address it with the right fix.
Heat Damage
Heat damage can be caused by over-processing with hot tools, exposure to the sun, or even just using too much heat when styling. If you've noticed your hair is drier, frizzier, and less manageable, heat damage could be the culprit.
Chemical Damage
It's probably no surprise that chemical processing can damage your hair and result in the loss of your natural curl pattern.
Coloring, lightening, keratin treatments, relaxers, straightening treatments, and perms all cause damage to the cuticle, break bonds, reduce protein and moisture in the hair, and cause breakage.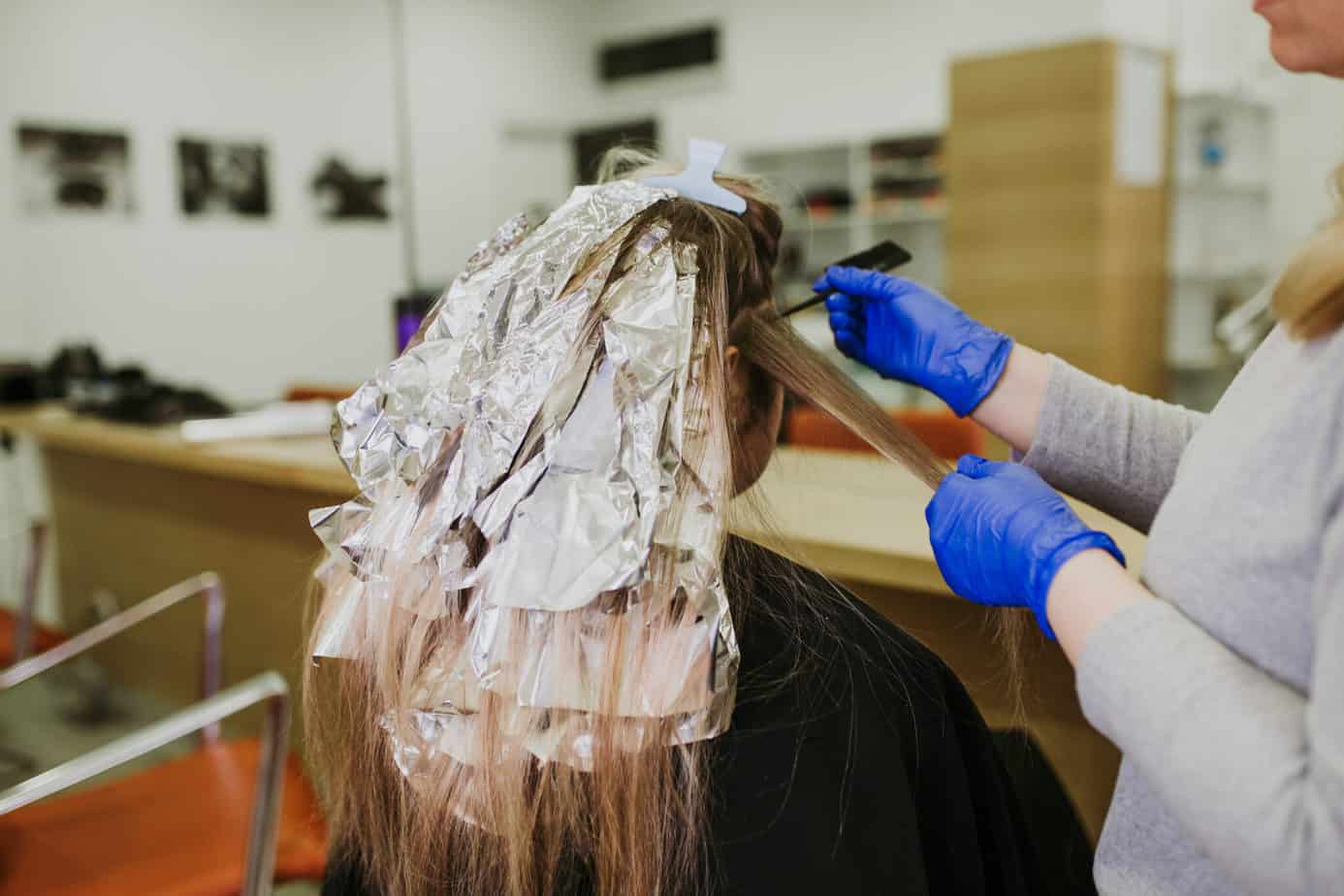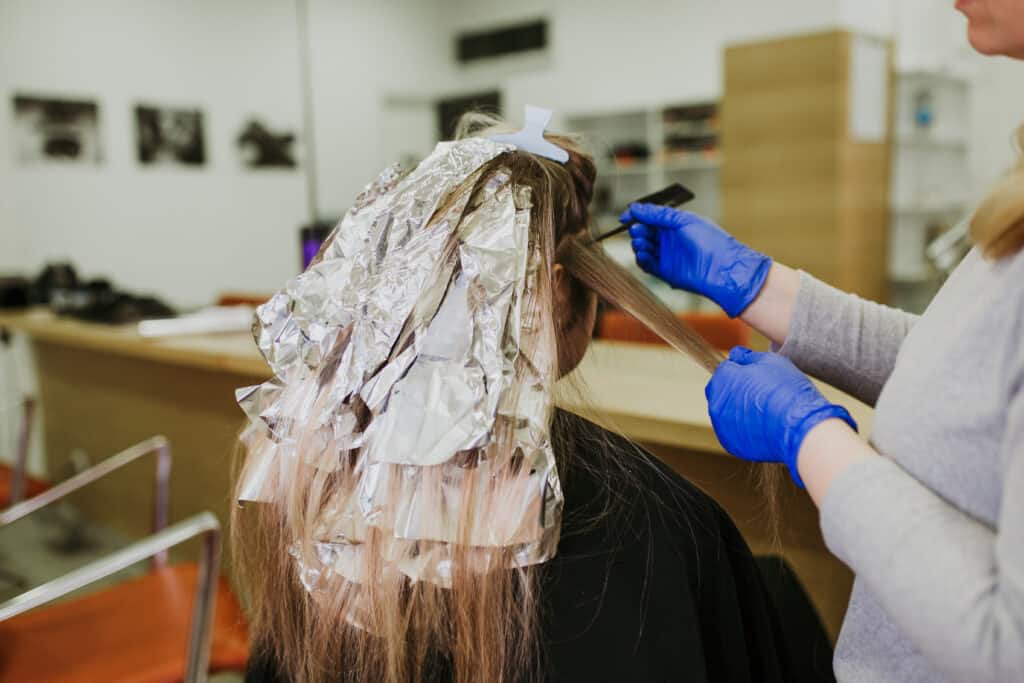 Improper Care/Techniques
Using the wrong techniques on your naturally curly hair can make the curls lose their shape over time.
Many common hair care habits like brushing and towel drying are detrimental to curls. Over time using these techniques, they damage the cuticle and the curl pattern suffers.
Product Buildup
If you use a lot of styling products, it's possible that product build-up is weighing your hair down and making it harder to curl.
Hair that feels dirty or greasy, looks dull, or behaves differently than it used to often has buildup.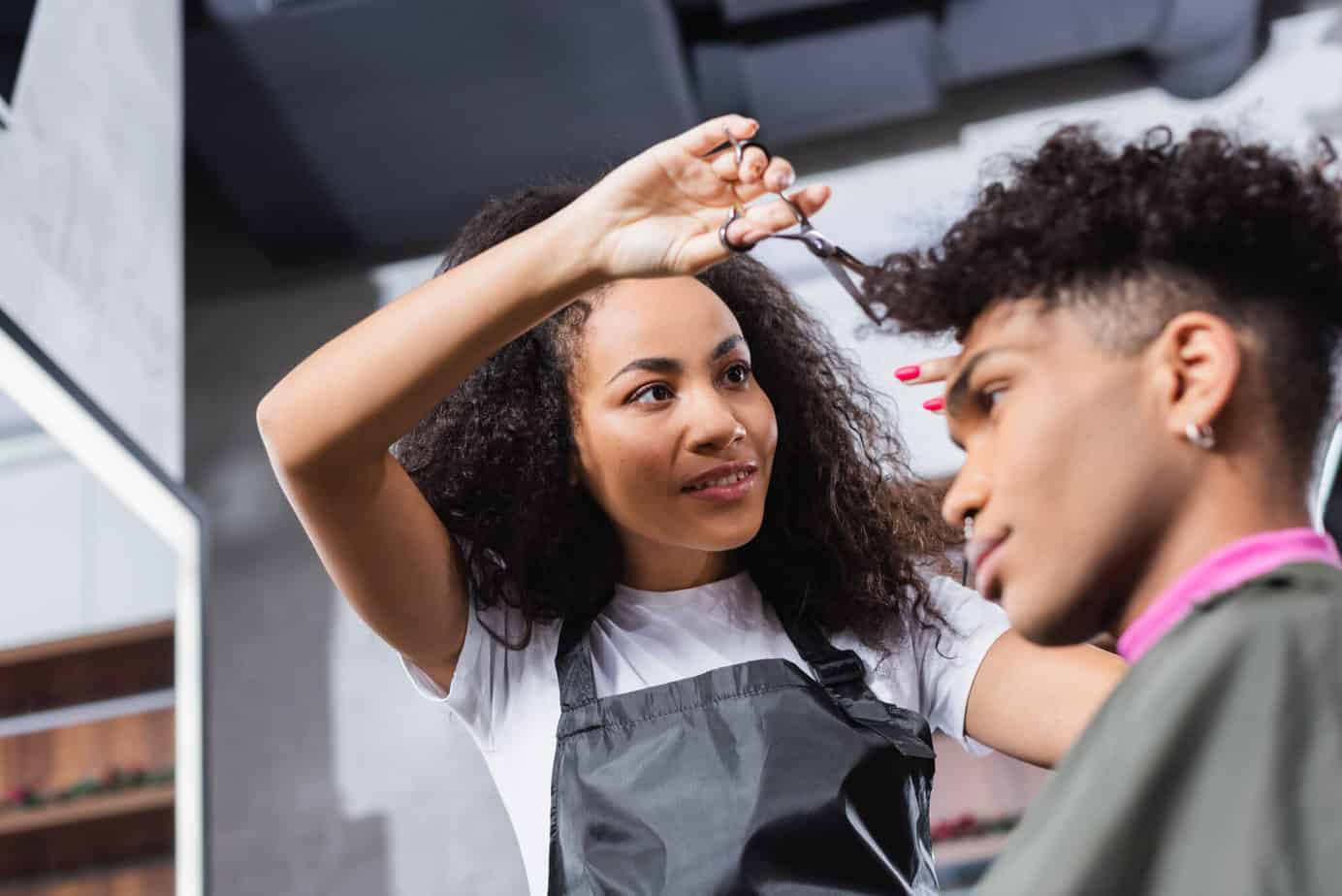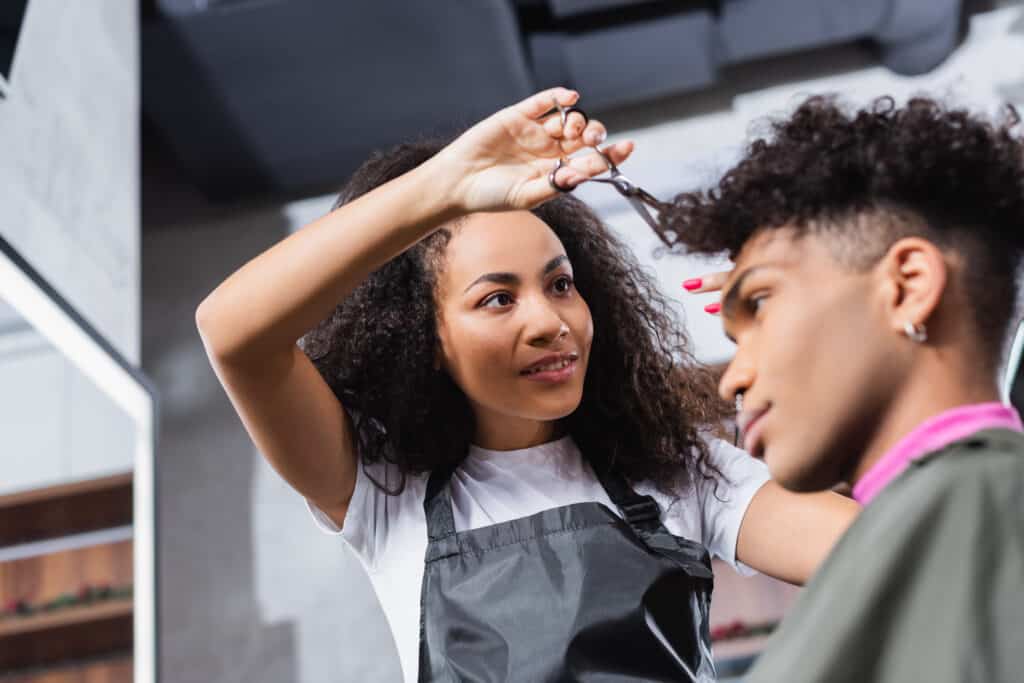 Cut or Length of Hair
If it's been a while since you've had a cut or your hair is pretty long, then that could be why your curls are not as springy.
Longer hair is heavier which pulls down your curls resulting in a looser wave.
You could also have the wrong cut which surprisingly can affect the curl pattern. Many people are surprised to see how much curlier their hair is after the right cut.
Your Hair Needs Moisture or Protein
Your hair may be in need of a strong dose of moisture or protein. If your hair is not healthy and balanced, the curl pattern will suffer. Moisture and protein are very important for hair health, especially for more fragile curls.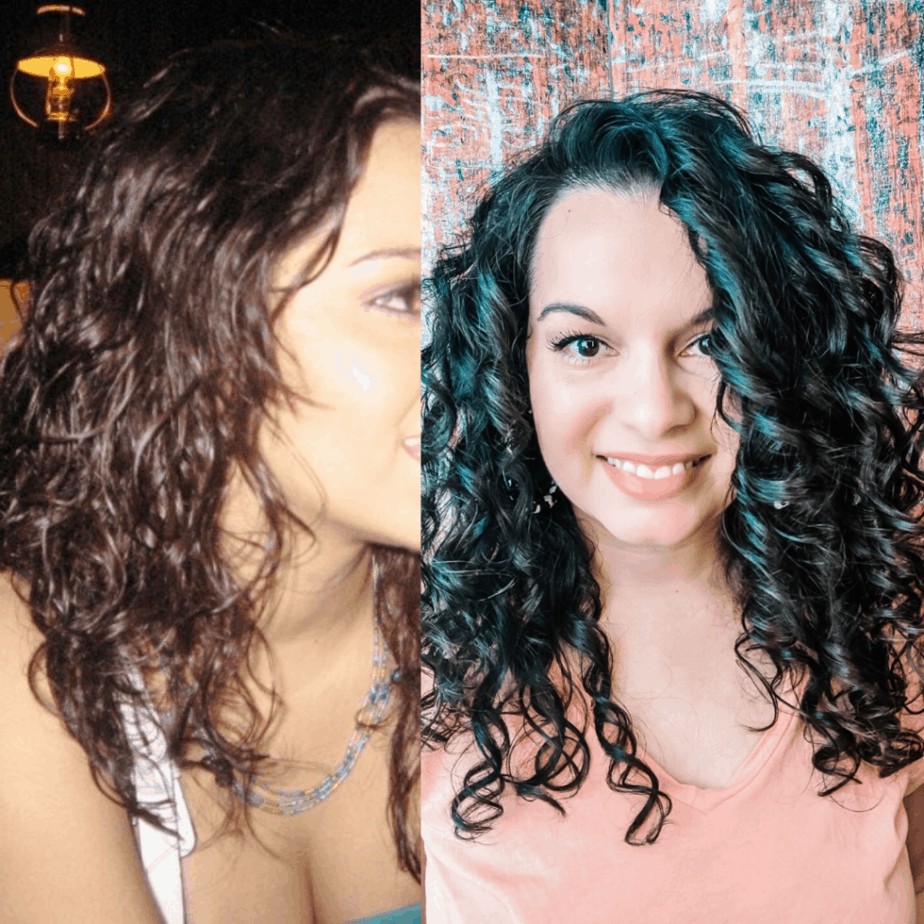 Hormonal Changes
Sometimes hormonal shifts change the texture of your hair. Lots of women experience this during pregnancy and menopause. If your hair started changing around the same time as you experienced shifts in your hormones, then that could be the cause.
Unfortunately, this is the only one that cannot be fixed. If your curl pattern has changed due to hormones, there is nothing you can do to reverse it.
How To Bring Back Your Curls
Luckily, there are actually fixes to these common problems. Some big and small tweaks to your hair care routine can make all the difference and revive your natural curls.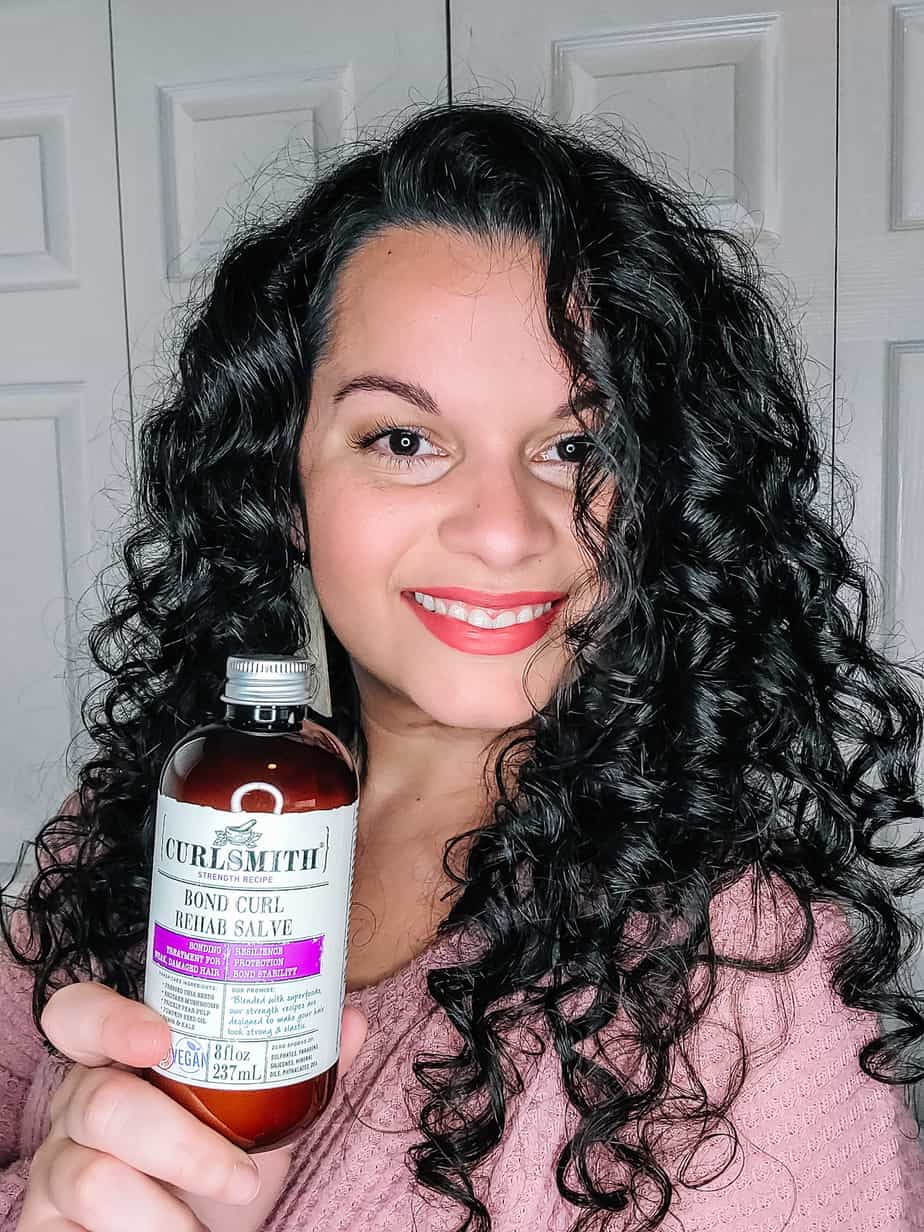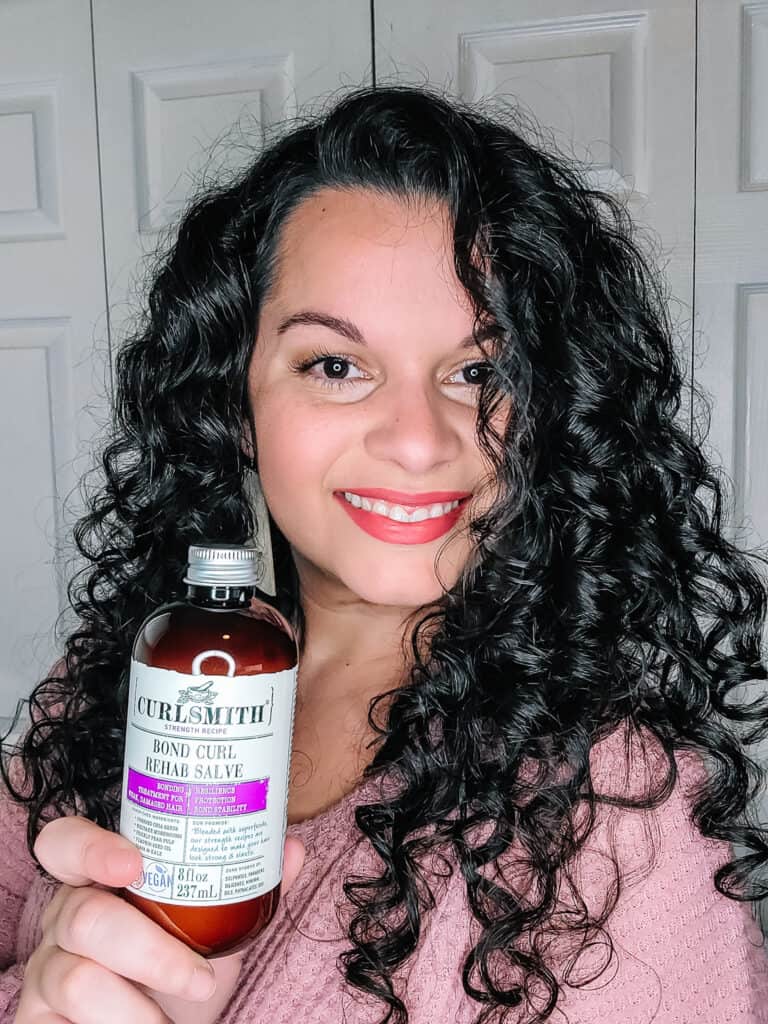 Focus on healthy hair habits.
To fix heat damage, you'll need to give your hair a break from heat styling and focus on repairing the damage with deep conditioning treatments and protein masks.
If you have chemical damage, then stepping away from those processes for a while is the only solution. You can ditch the treatment or do them less often. Using bond-building treatments can also help with this.
Consider using reparative and protective products to prevent any further damage and improve what you have. Heat protectant is a good idea if you have damaged hair and you'll be in the sun or using the diffuser.
Read more: How To Repair Damaged Curly Hair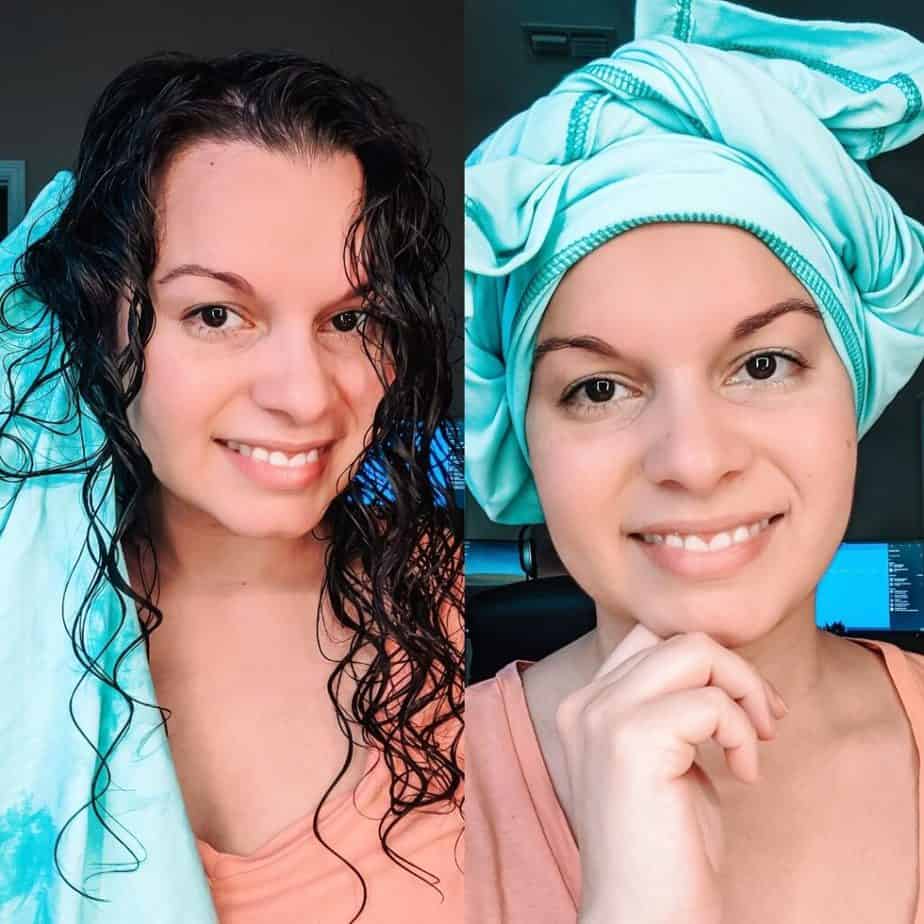 Try a new technique.
Techniques made popular by the curly girl method are great at enhancing your natural curl pattern.
Try styling when wet, scrunching, plopping, and pixie diffusing to see if it helps.
I was able to revive my curls after years of mistreatment by doing the curly girl method. Just know that it takes time, like several months to years depending on how damaged your hair is. But it works.
Read more: How The Curly Girl Method Transformed My Hair & Ultimate Guide To the Curly Girl Method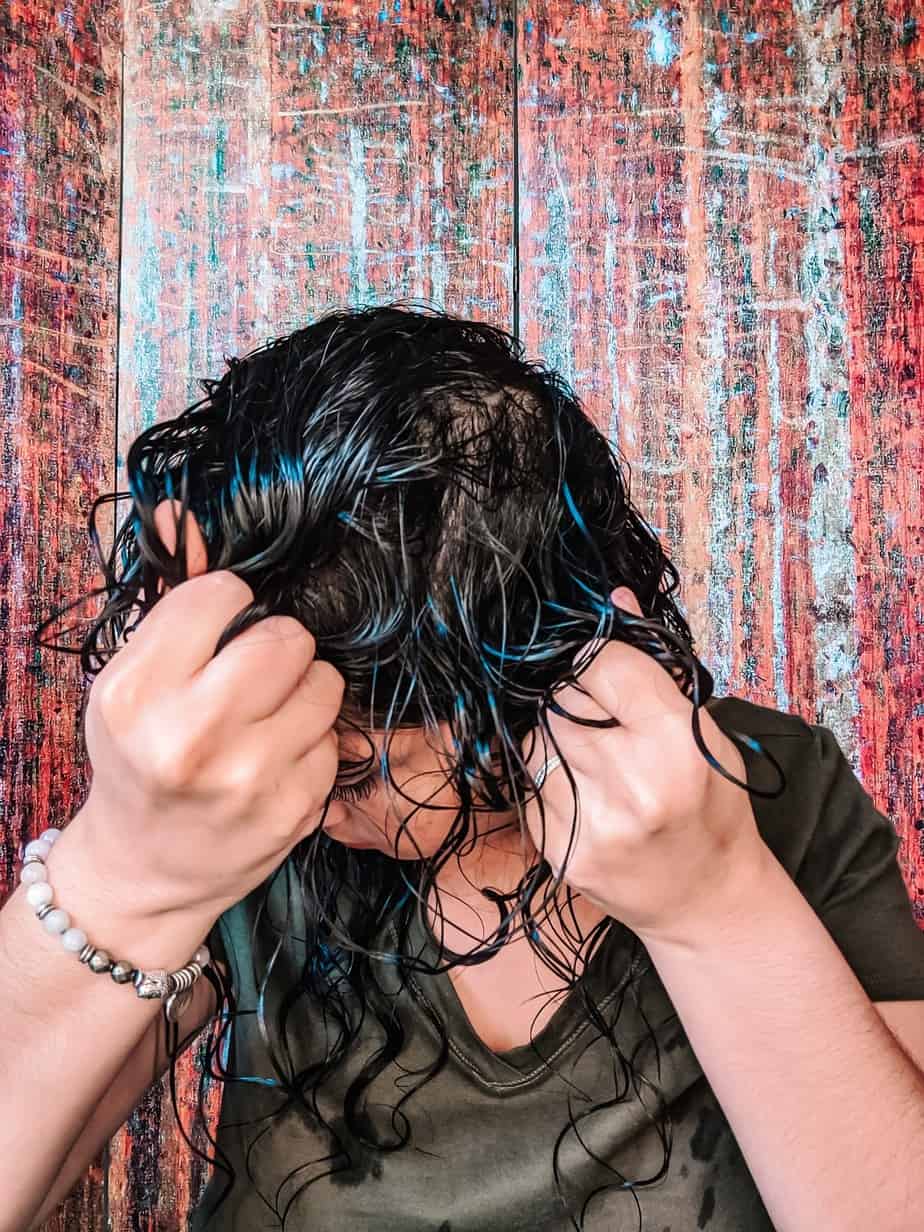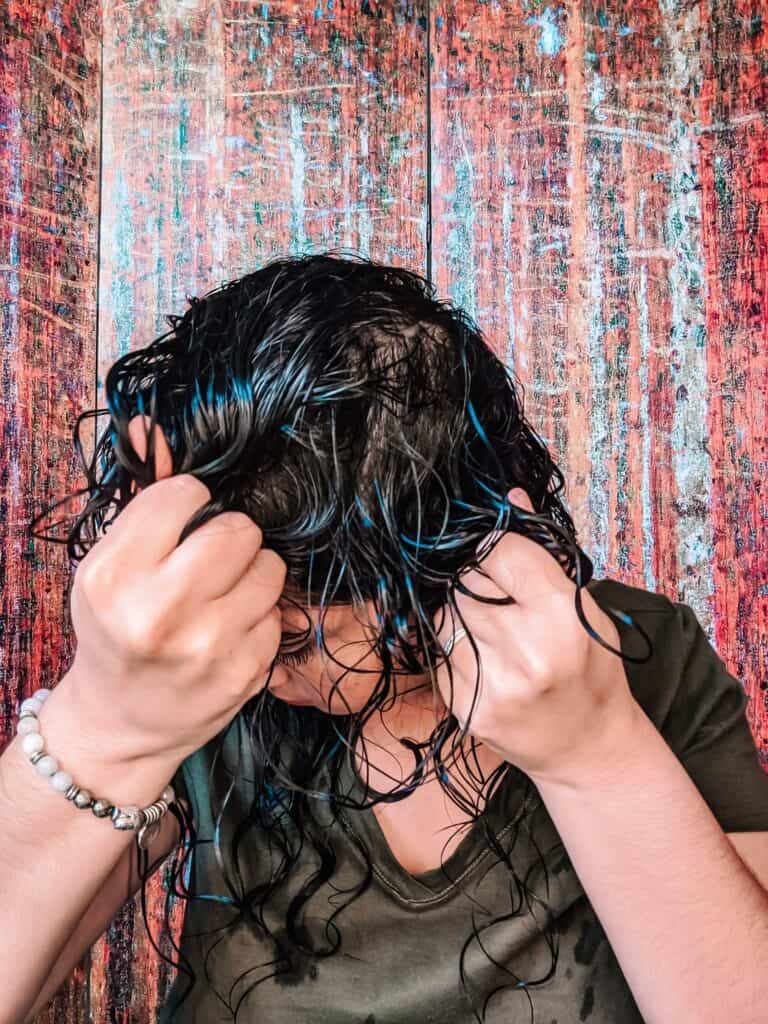 Clarify your curls.
Remove product buildup with a good clarifying wash.
Find a strong clarifying shampoo and use it a few times to remove all the buildup. Then use a clarifying shampoo once a month for maintenance.
Also, consider if hard water is the source of your problem. If you have hard water, make sure your clarifying shampoo has chelating ingredients to remove the mineral buildup. This is so much more common than people think.
Read more: How To Clarify Curly Hair & The Best Clarifying Shampoos For Curly Hair
Get a curly cut.
A good curly cut can make your curls pop again.
Different curl types and textures need different cuts and a good stylist can help you with this. I suggest finding a good curl specialist near you for the best results.
Read more: Ultimate Guide To Getting A Curly Hair Cut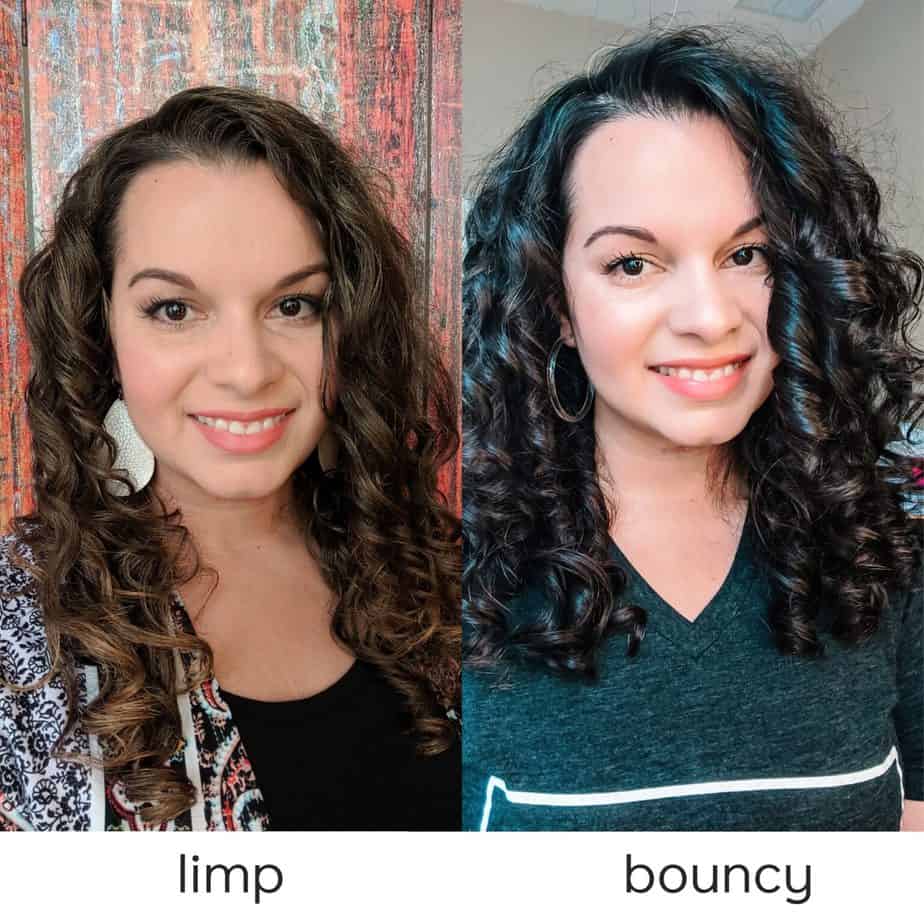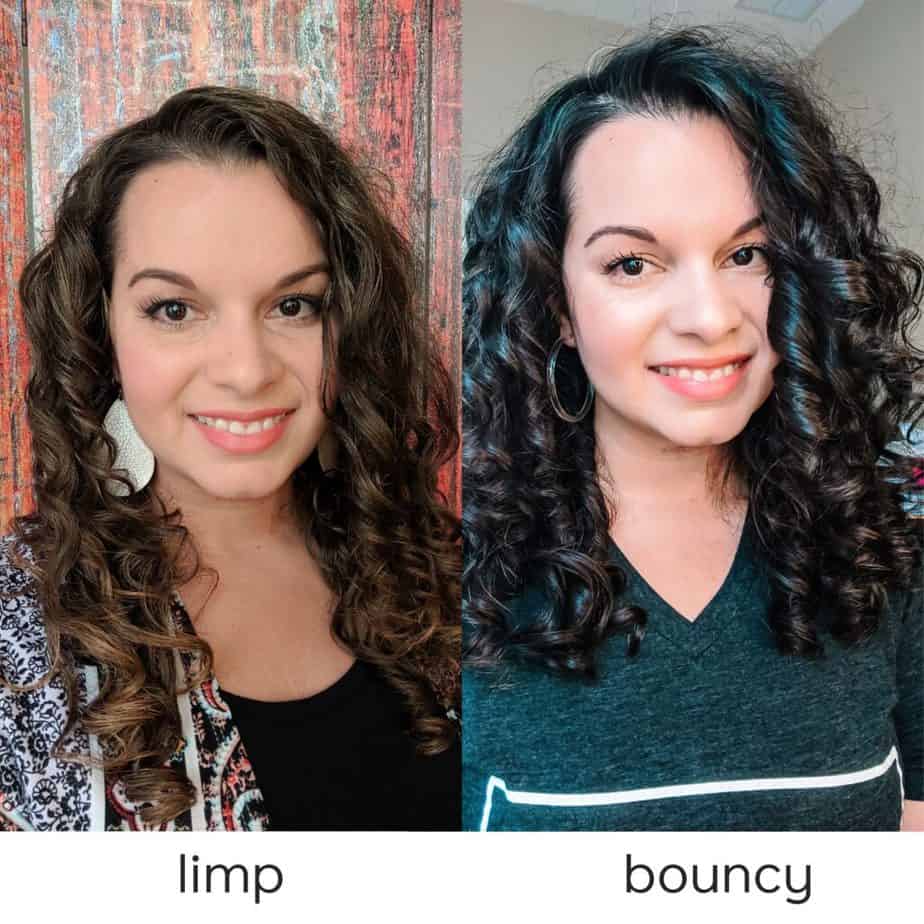 Try a deep conditioner or protein treatment.
If your hair is dry, brittle, weak, and tangles easily then it probably needs some moisture.
Try a good deep conditioning mask and possibly add some more moisture to your curly hair routine. Squish to condish is an amazing technique for dry hair that makes a big difference.
If your hair is limp, flat, fluffy, gummy/sticky when wet, and stringy then you might need protein.
I suggest you lessen the amount of moisture in your routine, such as cutting out deep conditioning treatments, leave-ins, and creams. You could also use a protein treatment for a boost of protein.
Read more: Protein Treatments For Curly Hair & The Best Deep Conditioners For Curly Hair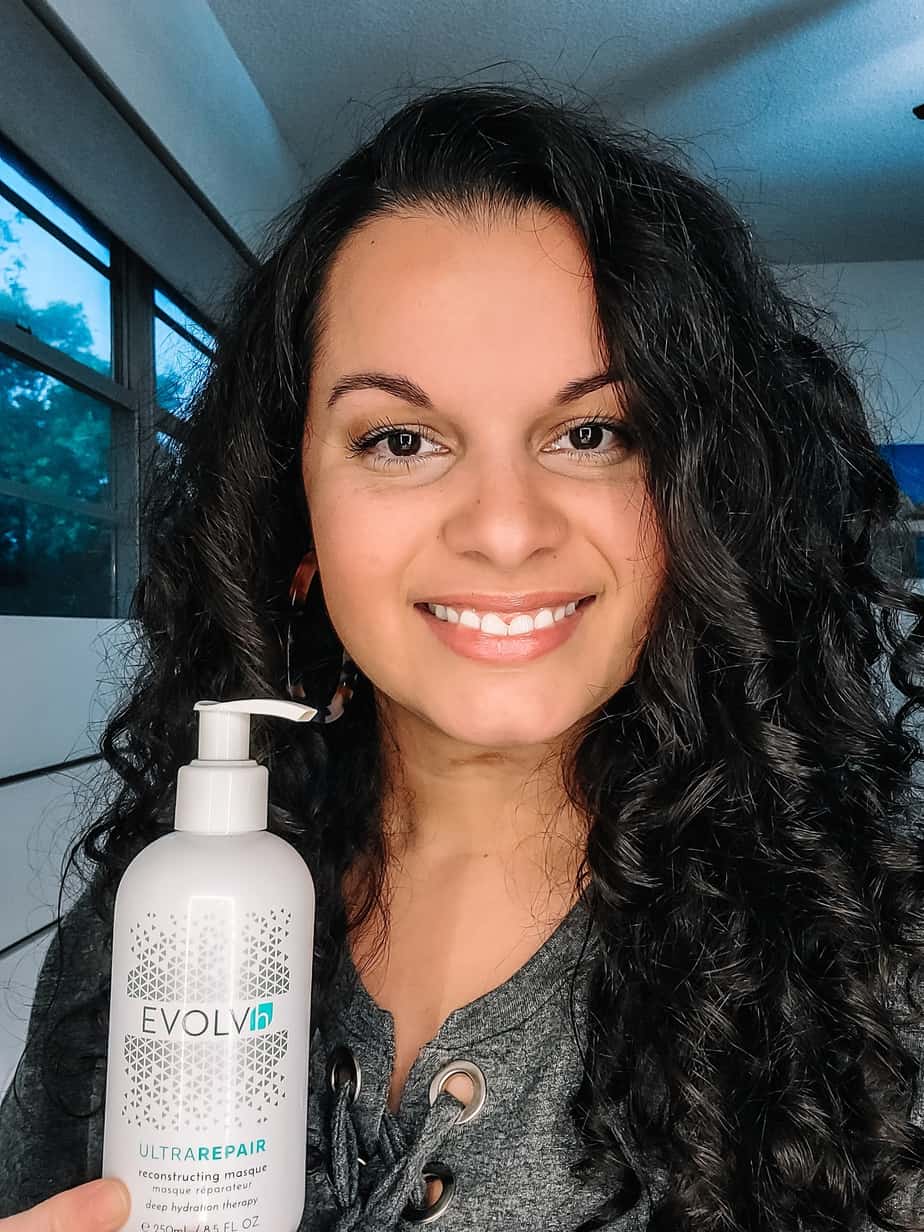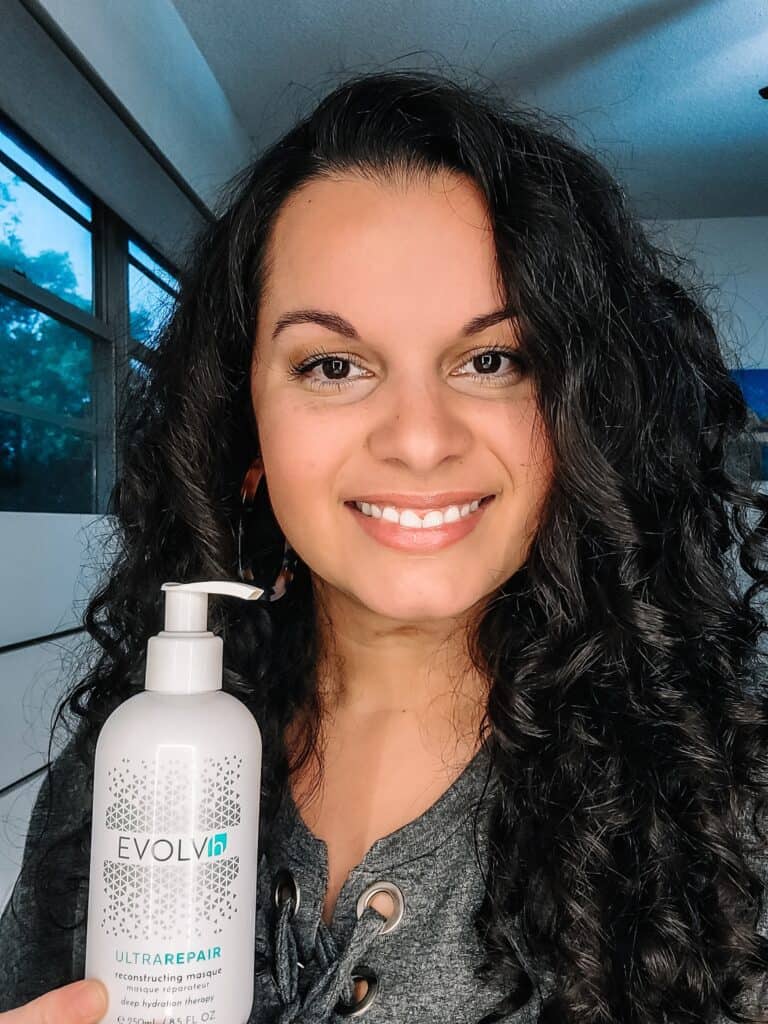 Bottom Line
Curls are beautiful, and they can be brought back to their former glory with a little bit of TLC. By following the advice in this post, you should be on your way to healthy, bouncy curls in no time.
---
Please do me a favor and share this post to social media, as it helps me grow my audience and spread the word about our curly hair movement! And remember to subscribe to my YouTube Channel for more curly hair tips and product recommendations. Thanks!
Want To Remember This? Save What To Do When Your Hair Is Naturally Curly But Won't Curl Anymore To Your Favorite Pinterest Board!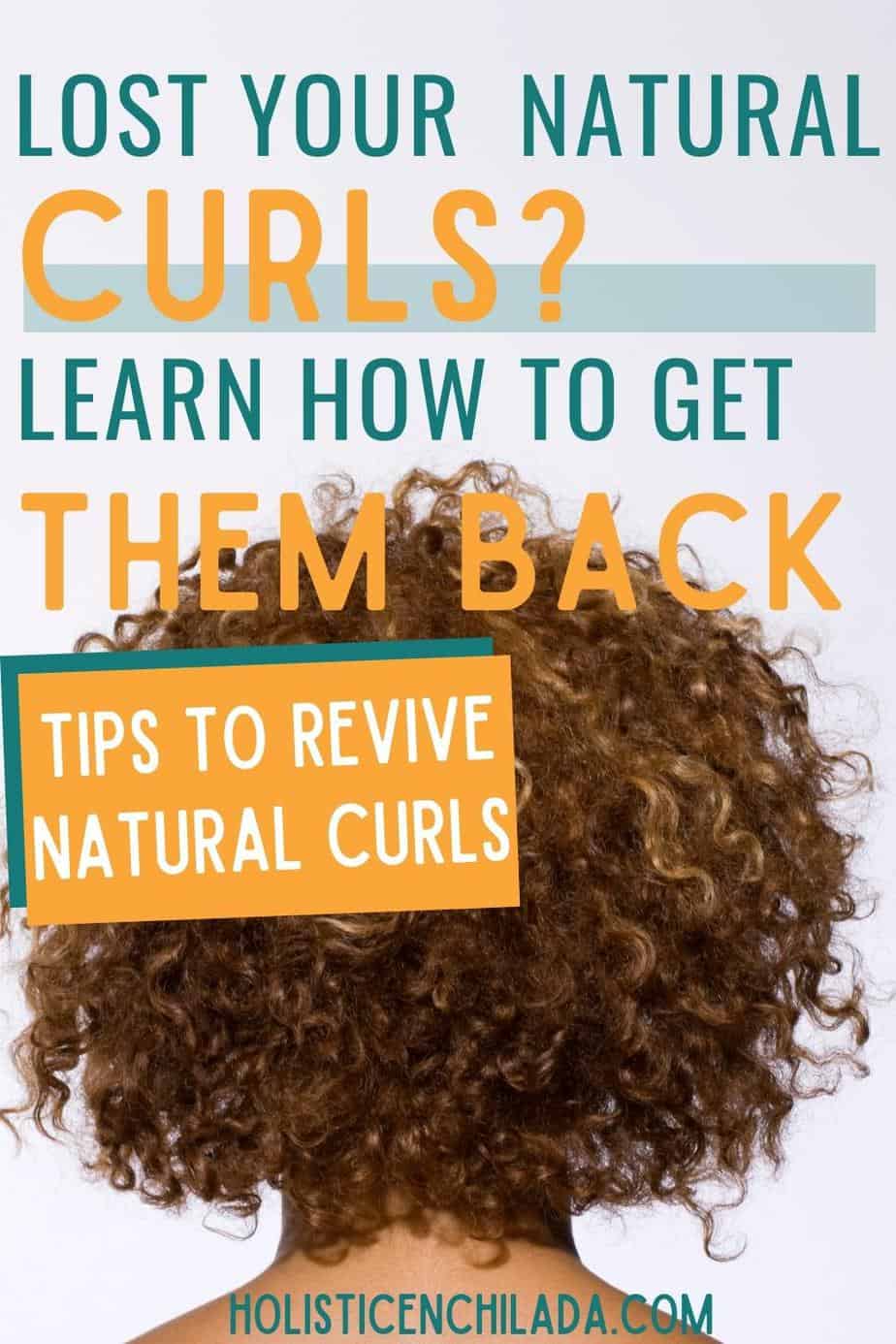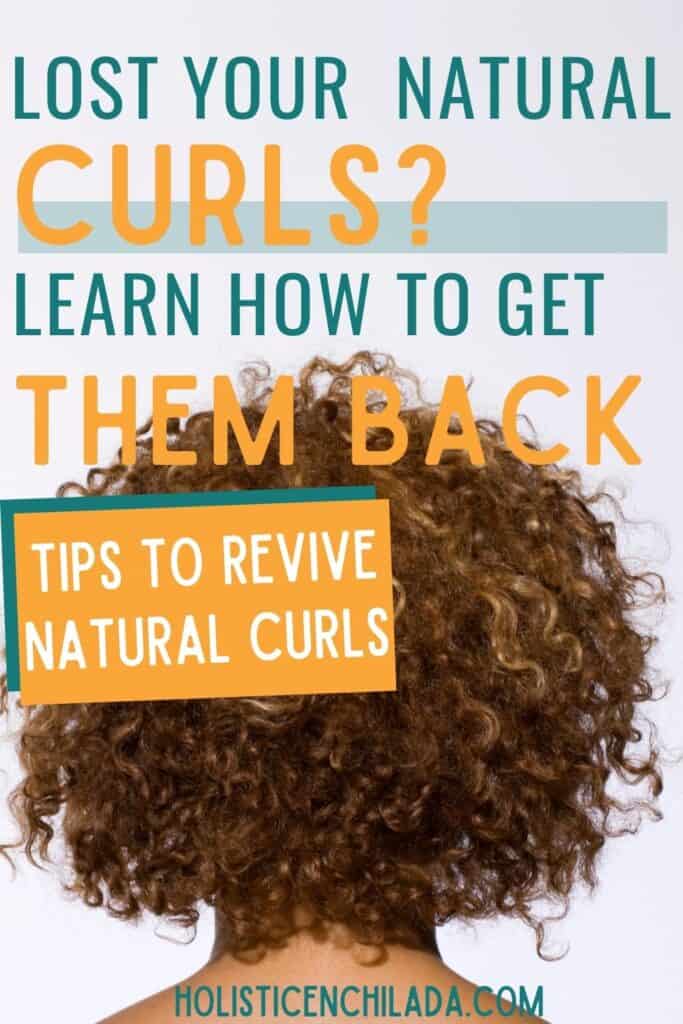 If you want help with embracing your naturally wavy or curly hair, you can join my FREE email course and download my FREE pdf guide, THE QUICK START GUIDE TO MASTERING YOUR CURLS, full of everything you need to know to get started and bring out your beautiful waves and curls.