LCO Method Explained: Mastering Moisture for Healthier Hair
This post may contain affiliate links, and I will earn a commission if you purchase through these links. Please read the disclosure policy for more details.
In your quest for healthy, hydrated natural hair, you've probably heard of the LOC method and might have tried it out on your own locks. If the results weren't as good as you hoped, the LCO method could be just what you're looking for.
Like the LOC method, it's a great way to give curly, wavy, or coily tresses a boost of juicy hydration, but with a twist that will meet the needs of low porosity hair.
In this guide, we'll look at what the LCO method stands for, who should try using the LCO technique, and what products you can use for this process. And we'll also give you some handy Dos and Don'ts to help you get the best possible results for your natural hair.
What Is the LCO Method?
The LCO method is a hair care technique that helps to moisturize dry tresses, designed to lock in lasting hydration and make your mane more manageable. The LCO method is usually used on natural hair, which can often be dry and brittle, but it can also be used on straight hair if it is particularly dry.
The LCO acronym stands for liquid or leave in conditioner, hair cream, and hair oil and these are the three products you'll use for this method. It's similar to the LOC method, but this three-step hair care process will see you layer on a water-based leave in conditioner, cream, and hair oil to keep your hair moisturized for longer.
Does the LCO Method Grow Hair?
The LCO method won't make your locks grow faster, but it will help to hydrate dry and brittle strands. This reduces breakage and supports length retention so your mane will look longer and healthier.
Which is best: LCO or LOC Method?
These two processes are both very popular in the natural hair community and have pretty similar application techniques. But while the LCO method involves applying conditioner followed by cream and oil, the LOC method reverses the last two stages, so you apply oil after cream.
Both methods help add moisture to your locks, and it's simply a matter of discovering which suits your hair better. The LOC method generally works better on high porosity hair, but you might find that you get different results on your locks.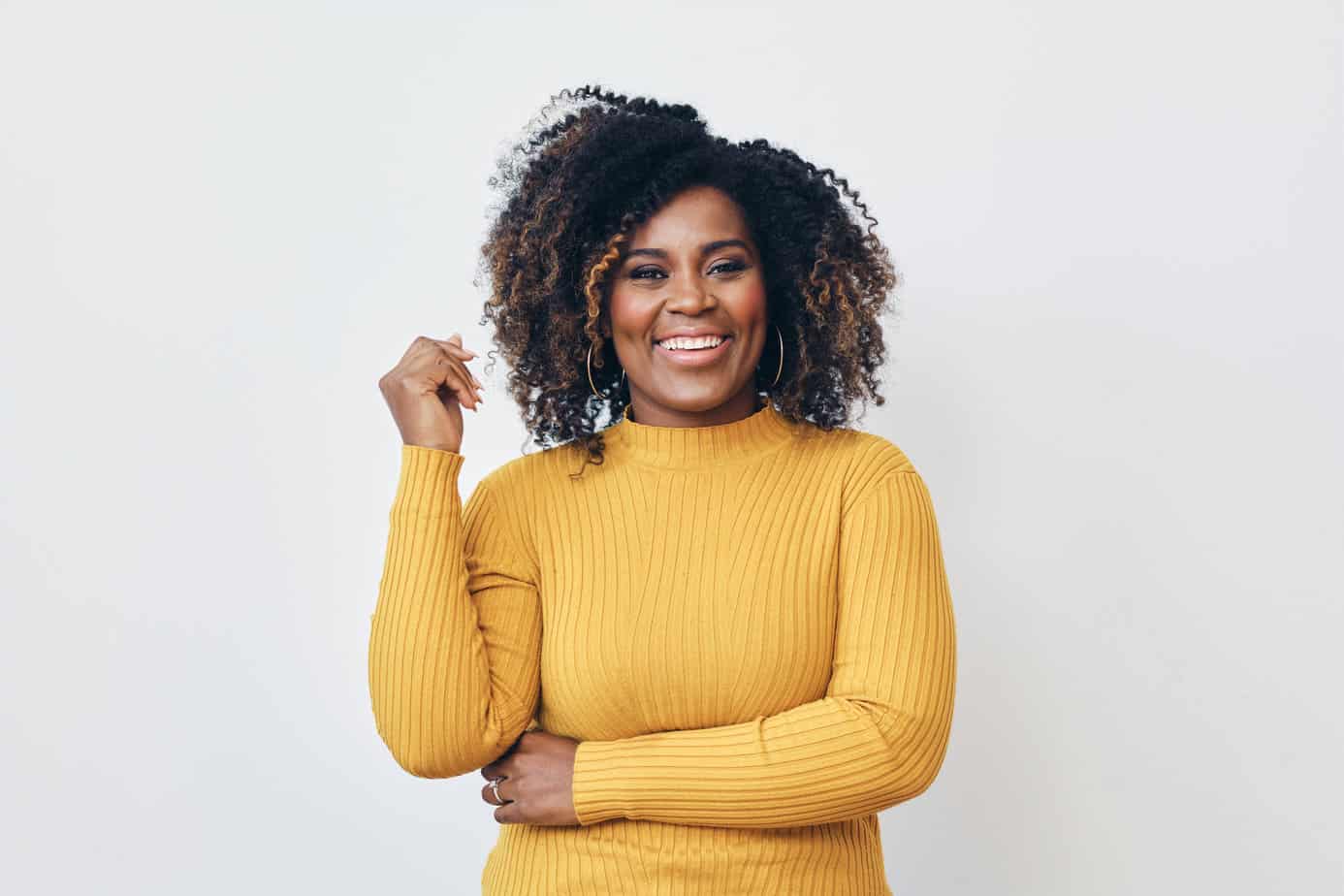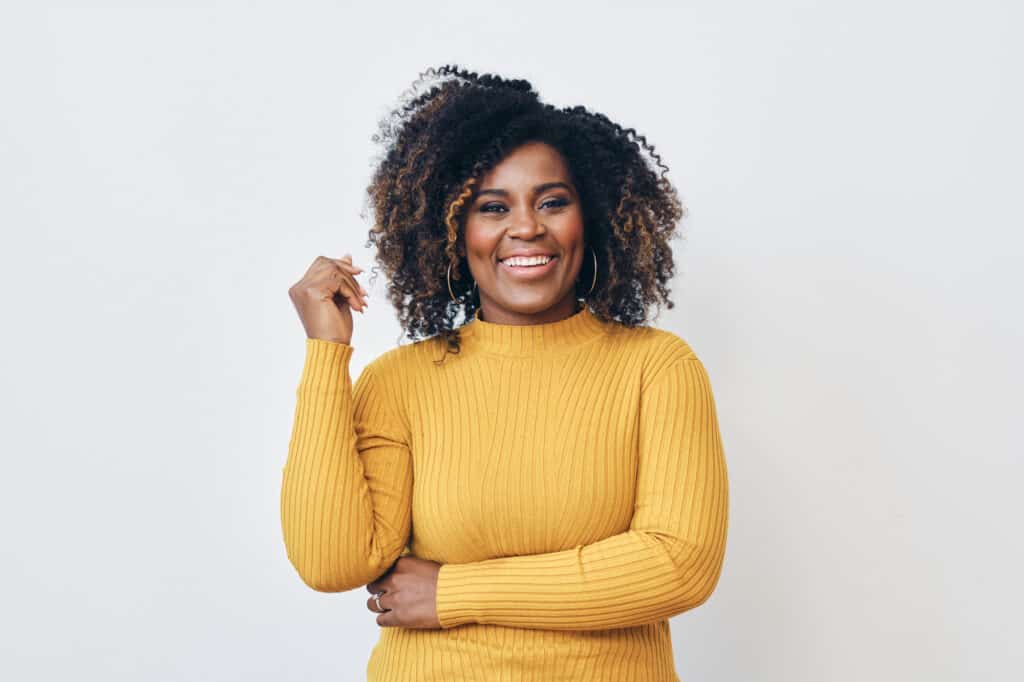 Who Should Use the LCO Hair Method?
If you're asking yourself whether the LCO method is suitable for your hair, here's the lowdown on what you need to know:
LCO Method for Natural Hair
Natural hair tends to be dry, especially curly and coily types. The LCO and LOC methods are both great for adding hydration and helping to keep it locked in.
LCO Method for Straight Hair
The LCO method is generally used on wavy, coily, or curly locks but can also be used on very dry straight hair. However, straight hair can easily get weighed down by creams and oils, so be sure to use lightweight products and only use them sparingly at first.
LCO Method for Low Porosity Hair
The LCO method is ideal for low porosity hair, especially if you use lightweight products to hydrate your hair without weighing it down. This method makes it easier for the products to penetrate the hair cuticles, instead of sitting on the outside of the hair shaft.
LCO Method for High Porosity Hair
High porosity hair absorbs moisture easily but then loses hydration just as quickly. This means that locking in moisture is a priority, and you may find that the LOC method is a better option for your tresses than the LCO method.
Not sure which hair porosity you have? Our guide to hair porosity will help you work it out!
How Often To Do the LCO Method?
You may be wondering whether you can do the LCO method every day.
The simple answer is that the LCO method can be used whenever you wash your hair however, most people don't need to wash their hair every day. Our hair type guides will help you determine the best wash day routine for your locks.
Following the complete process every day could result in moisture overload and even lead to hygral fatigue. You can refresh your locks with a little product in between washes, but this could cause product build up on your strands. So it's best to leave no more than a week or two between wash days and refresh your locks with a cleansing shampoo once or twice a month.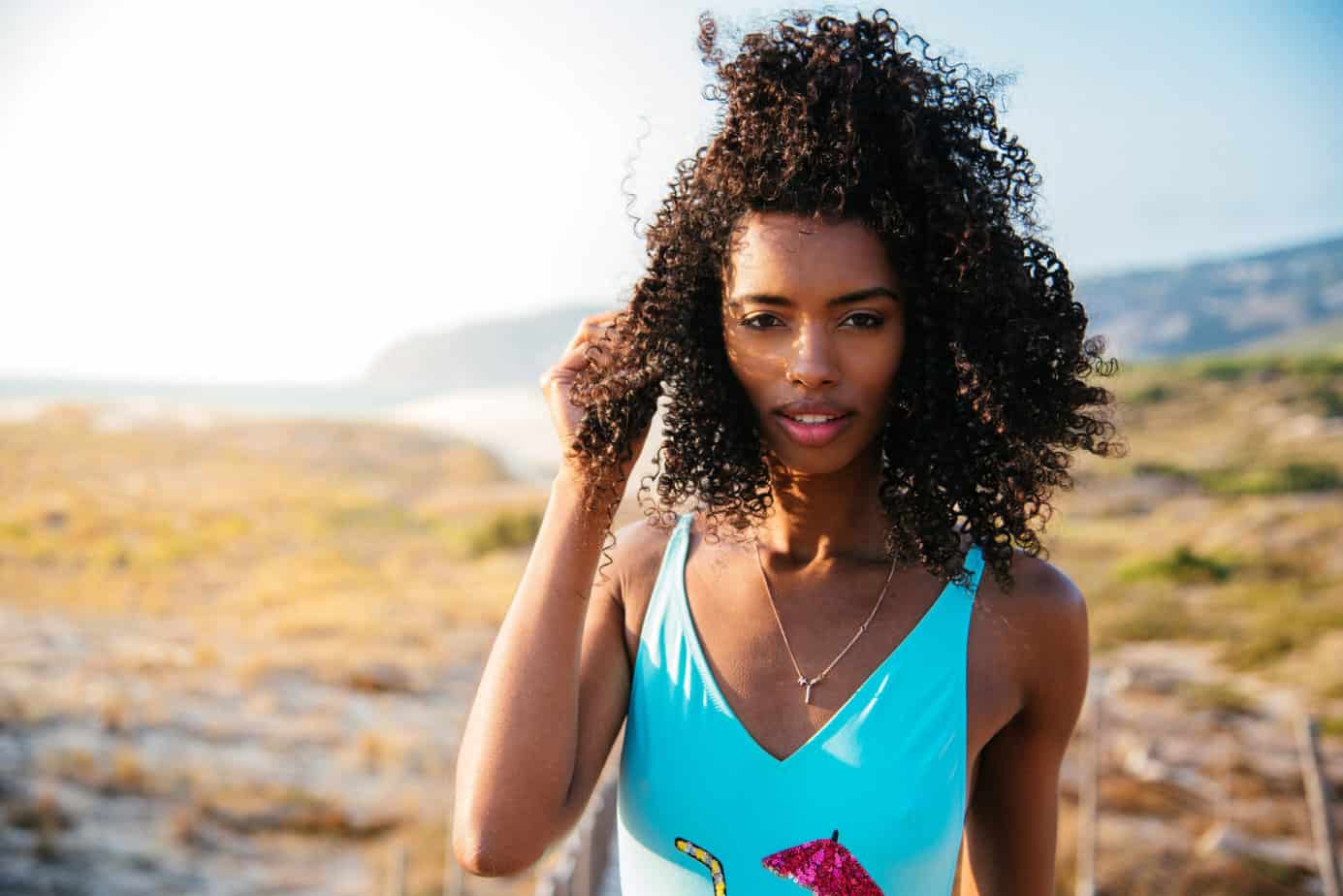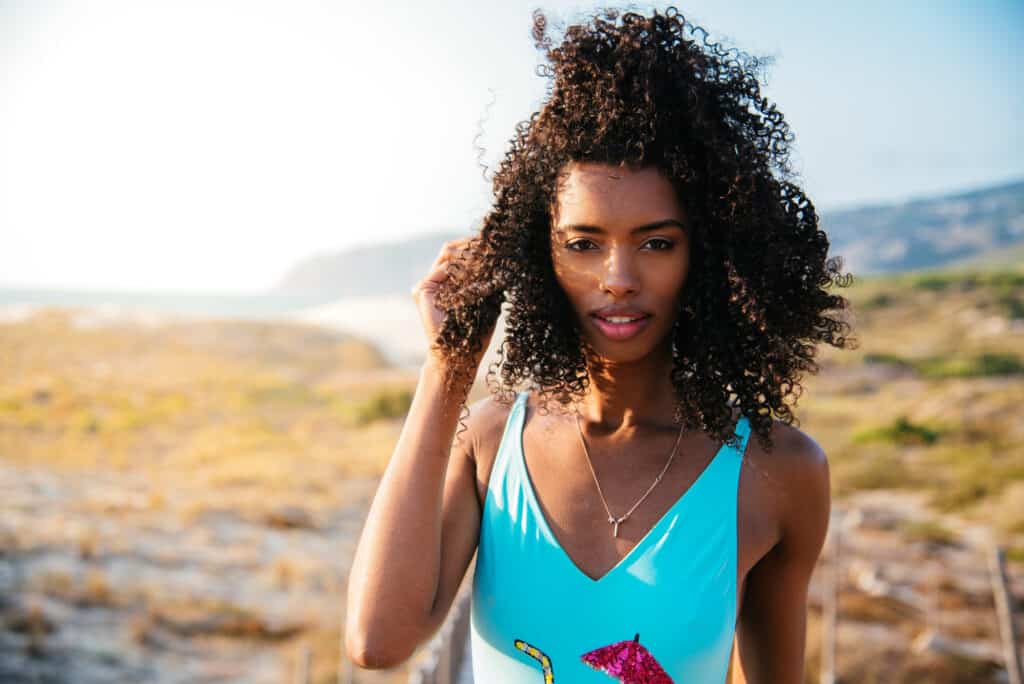 Pros and Cons of the LCO Method
If you're still not sure whether or not to try the LCO method, these pros and cons may help you make your decision:
Pros
Using the LCO method to layer products can help low-porosity curls absorb essential hydration.
You can tailor the process to suit your hair perfectly by changing the hair products you use.
Well-moisturized hair is less likely to break, which helps with length retention.
The method is easy to remember and fits easily into your natural hair care routine.
Cons
Working out which products to use and how much to apply can take time.
Experimenting with different product combinations to find the right products for your hair can be expensive.
How To Do the LCO Method
As well as your choice of leave-in conditioner, hair cream, and hair oil, you will also need the following:
Shampoo and conditioner
Microfiber towel or cotton T-shirt
Wide-tooth comb
Rattail comb
Alligator clips or elastics
It can also be helpful to keep a spray bottle filled with water handy in case you need to dampen your hair again.
Step 1: Prepare your Hair
Your hair needs to be thoroughly cleansed first, as you won't see the best results by applying hydrating products on top of grease, dirt, and debris. You can use your regular shampoo and conditioner, but using a sulfate-free formulation to gently cleanse your locks will avoid drying them out any further.
You might also like to use a clarifying shampoo once or twice a month if you are experiencing product buildup.
The LCO method involves manipulating your locks quite a lot so follow up with your usual rinse-out conditioner and detangle your locks with your fingers or a wide-toothed comb before rinsing the conditioner out.
Once you've rinsed out your conditioner, blot your hair with a microfiber towel or cotton t-shirt to remove excess water. Then use the rattail comb to separate your hair into four large sections and part each into several smaller sections, fastening them with alligator clips or elastic bands. This will make it easier to coat every last strand evenly.
Step 2: Start With a Leave-in Conditioner
Once you've prepared your hair perfectly, next you need to apply a leave-in conditioner to provide your locks with long-lasting hydration. A water-based leave in conditioner will work best, so check that water is one of the first five ingredients listed on the packaging.
Coat each section thoroughly, applying a generous amount of leave in conditioner from root to tip and working it through your locks with your fingers. Then you can fasten the section back up and move on to the next section. When you've covered every section, you can move on to the next stage of the process.
Step 3: Follow Up With Hair Cream
The next stage of this process involves applying a nourishing and moisturizing hair cream. You don't want to weigh down your locks, so go for a lightweight styling cream, gel, or custard. You might need to try out a few products before you find the perfect option.
Apply the cream evenly through each section, taking time to coat every strand and spritzing your locks with a little water to re-dampen them if necessary.
Step 4: Finish With Hair Oil
The final stage is a light application of oil to seal in all that juicy hydration. It can be difficult to get hydration into low porosity hair, but once the moisture's in there, it isn't easily lost. So you don't need a heavy sealing oil; go for a light oil like argan oil, castor oil, or sweet almond oil instead.
Once you've applied the oil to every section, you can go ahead and style your locks as you usually would.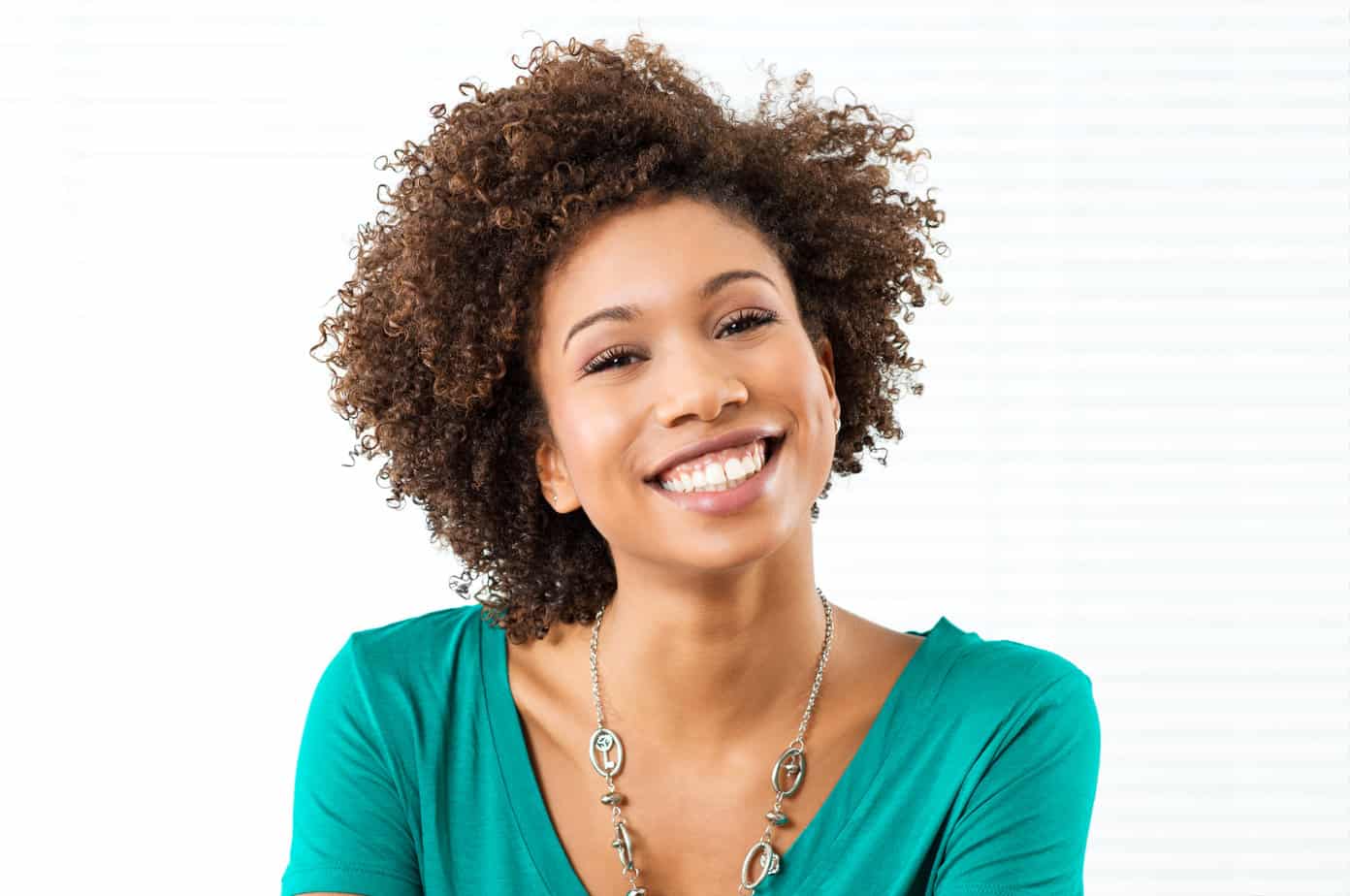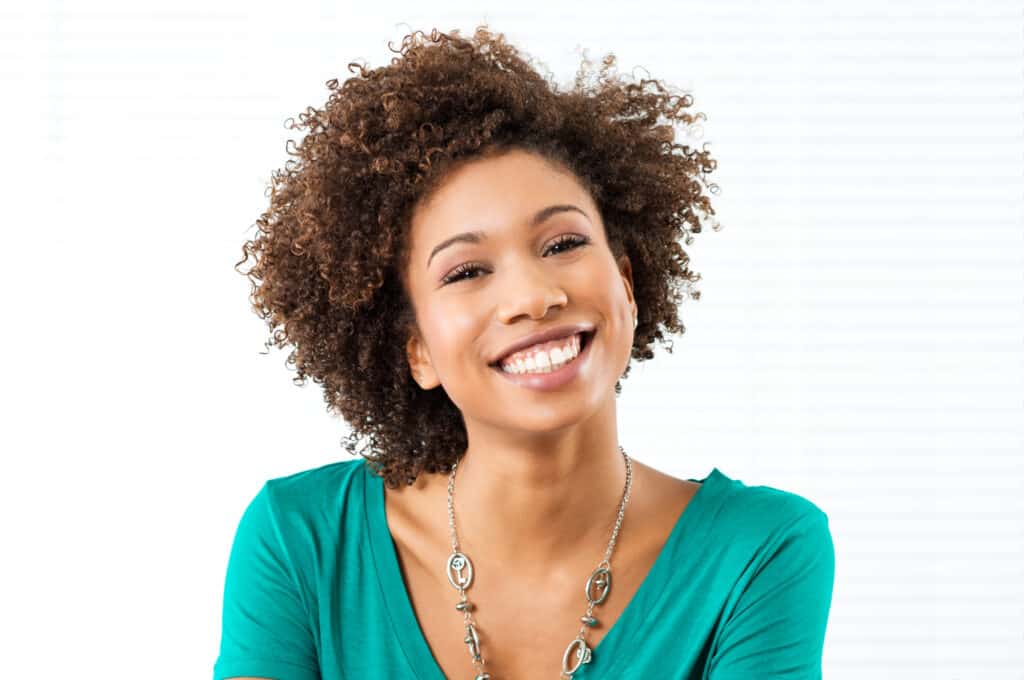 Best LCO Method Products
Deciding which products to use with the LCO method can be tricky. It's essential to choose products that suit your natural hair, and our hair texture articles include some great product recommendations that will help you get started.
Liquid: Look for water-based leave-in conditioners, such as Carol's Daughter Black Vanilla Leave-in conditioner, which contains moisturizers and humectants like aloe vera and glycerin. If you see water listed in the first five ingredients, the product is water-based.
We earn a commission if you make a purchase, at no additional cost to you.
Cream: You could use a curl butter, cream moisturizer, or styling cream for this stage of the method. Curls Blueberry Bliss Twist-N-Shout Cream is ideal for adding hydration and definition to low-porosity curls.
We earn a commission if you make a purchase, at no additional cost to you.
Oil: Use a lightweight penetrating oil like Kate Blanc Cosmetics 100% Pure Cold Pressed Organic Argan Hair Oil for the final stage of the method. You could also use olive oil, castor oil, or coconut oil but avoid heavy sealing oils as they can leave low-porosity hair feeling heavy and greasy.
We earn a commission if you make a purchase, at no additional cost to you.
Dos and Don'ts for the LCO Method
The LCO method is pretty straightforward, but you might encounter some problems when you first try it out. These Dos and Don'ts will help you get the hang of it more quickly.
Do:
Section your hair before you get started so that you can coat every bit of your hair.
Ensure your leave-in conditioner is water-based – look for one that lists water in the first five ingredients.
Be sure to apply your liquid, cream, and oil right to the ends of your strands.
Take a photo of your tresses before you use the LCO method and after you've been using it for a while, so you can see if it's working for you.
Remember that the LCO method doesn't work for everyone. If you've tried different products and still aren't getting the results you want, you could try a variation of the method (LOCS, LOCO, LO).
Don't:
Skip the preparation stage – the LCO method won't work well if you apply leave-in conditioners, creams, and oils on top of dirt, grease, and debris.
Add too much product, as this will weigh down your locks and cause product buildup.
Expect instant results, as it could take a few weeks before you can see how your hair responds.
Give up if it doesn't seem to be working. You might need to try a different combination of products to find one that suits your hair.
Does the LCO Method Really Work?
Now you know how to use the LCO method on your natural hair, it's time to dive in and give it a try.
Remember that you might need to experiment with different products and amounts of each product to see how your hair responds. But once you find the dream combination for your hair porosity and natural hair type, the LCO method is a quick and easy way to achieve juicy, hydrated curls, coils, or waves.