LUS Love Ur Curls Hair Products Review on Fine Curly Hair
This post may contain affiliate links, and I will earn a commission if you purchase through these links. Please read the disclosure policy for more details.
LUS Love Ur Curls is a unique system that includes only 3 products: shampoo, conditioner, and an all-in-one styler. Their motto is curly hair simplified, which I love! They promote a 3-step system to keep things from getting complicated, as can happen in the curly world. In this post, I review the LUS hair products, including the new Irish Sea Moss gel, on my fine curly hair.
*LUS has given me a coupon code for you to save 10%: HOLISTICENCHILADA10
*Disclaimer – All products were gifted by LUS. I tested these products for over 4 months before sharing my experience and recommendations in this post.
Love Ur Curls – LUS Brands
LUS is based out of Canada and is a popular line of curly hair products. The Love Ur Curls line is their core product line built around their simple 3-step system: 1- wash, 2- condition, 3- style.
LUS gifted me the Sulfate-Free Shampoo, Silicone-Free Conditioner, All-in-One Curly, and Irish Sea Moss Gel. I used these products for 4 months before writing this review.
Here's what I love about LUS hair products:
Simple product line
Shampoo cleans thoroughly
​​​​​​​Conditioner has great slip and softens really well
Great for curls and waves that have damage or are very dry
Concentrated so they last a while
Low to moderate buildup potential, depending on the product
Scent is not strong or overpowering and they offer fragrance free options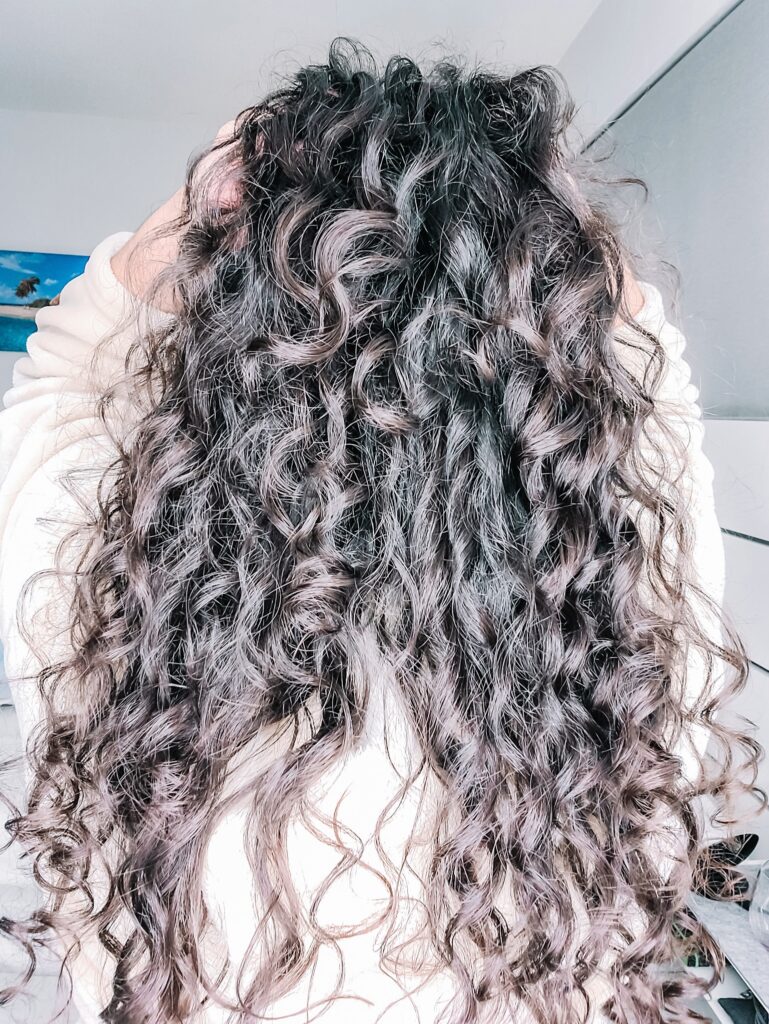 Sulfate-Free Shampoo
The Sulfate-Free Shampoo was my favorite product in Love Ur Curls line. Although this shampoo is sulfate free, it contains olefin sulfonate along with a few other cleansing agents so it's a stronger low poo.
Looking at the ingredients in their other products, it makes sense they made the shampoo a bit strong. The rest of the line contains ingredients that have the potential to build up over time on certain hair types so a good shampoo is necessary to prevent that.
I loved how much this shampoo lathered, the light scent, and that it didn't dry out my hair. This shampoo should work well for all curl types.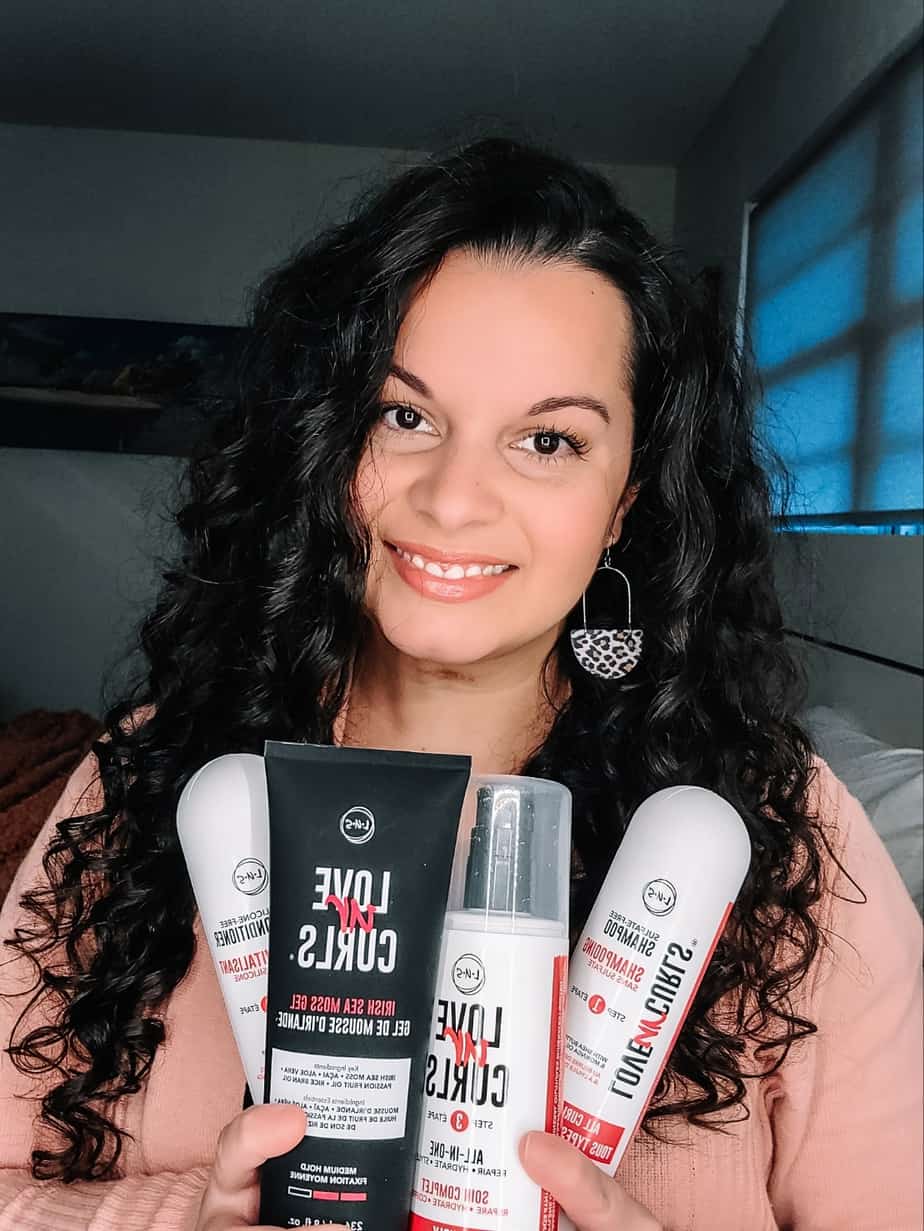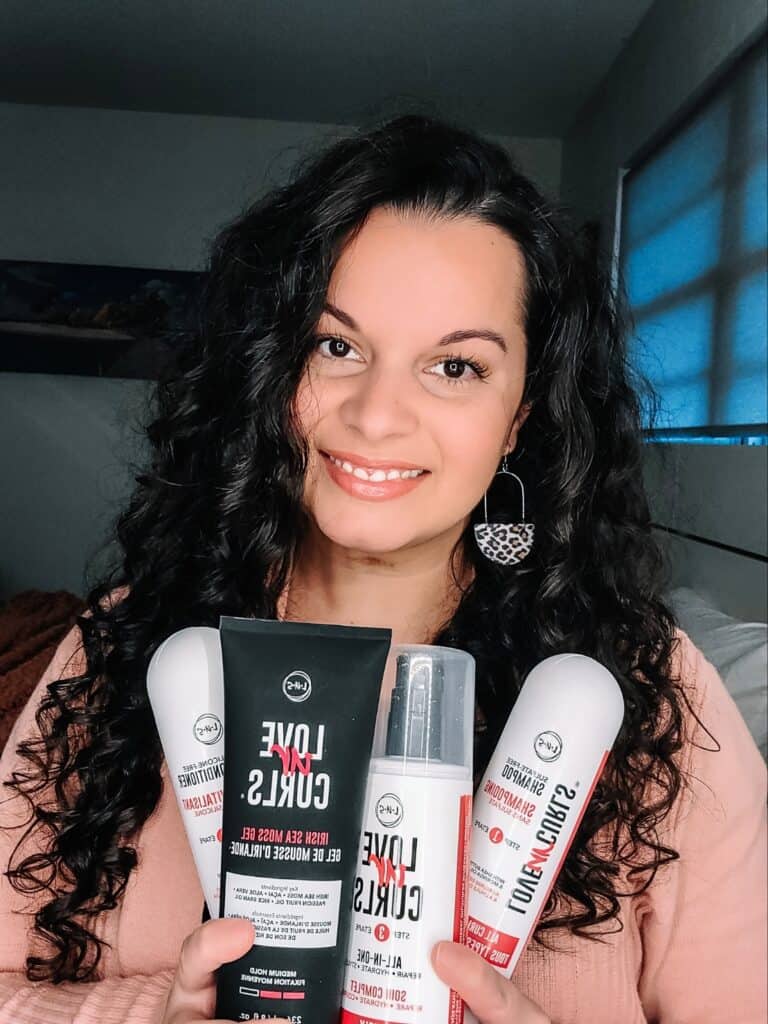 Silicone-Free Conditioner
The Love Ur Curls conditioner is very hydrating. It has great slip and instantly softens hair so it's great for detangling.
The formula contains fatty alcohols, oils, shea butter, and a few polyquats making it very conditioning and moisturizing. It's not at all lightweight, even though it isn't thick. The consistency is a little thinner than other conditioners but I found that it weighed down my hair.
This conditioner is great for those who struggle with tangles, dryness, and have damage. But since it can be heavy, those with hair that tends to get over moisturized would not do well with this. I ended up using this on my daughter's super long hair that gets insane tangles every day.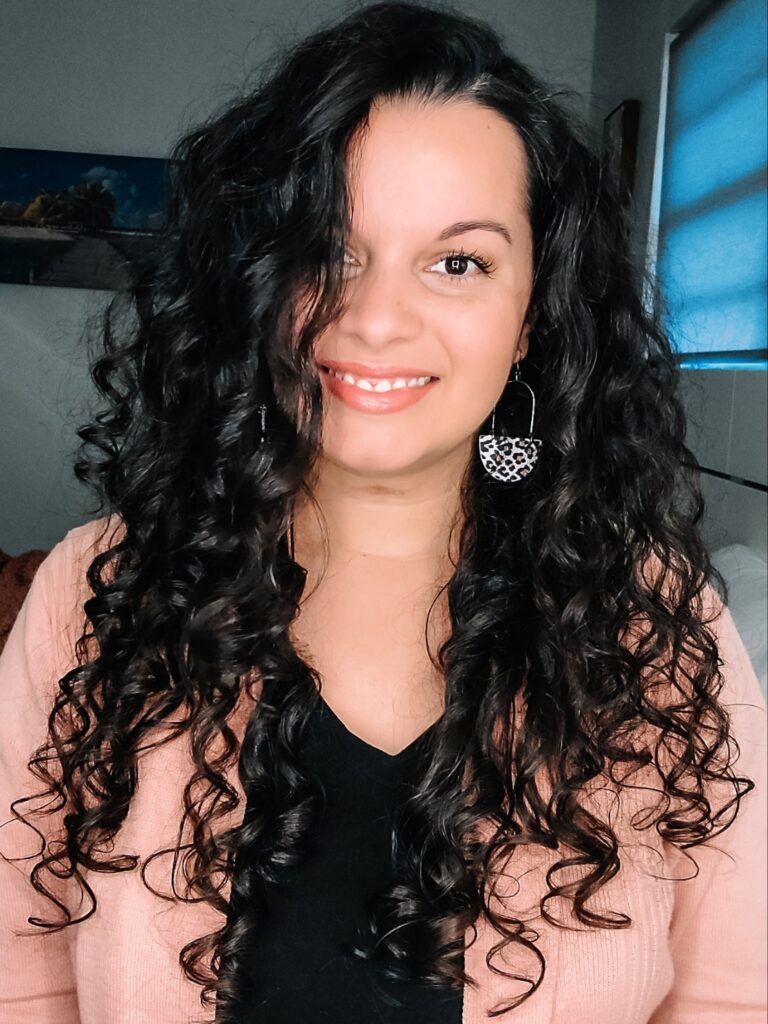 All-in-One: Curly
I have heard all the mixed reviews on the Love Ur Curls All-in-One. People seem to either love it or hate it. Add me to that latter. I just did not like what this did for my hair.
The All-in-One styler defines, moisturizes, and softens hair. They claim it also repairs hair, so that's a bonus if you have damage or color your hair.
This product is like a curl cream but in more of a lotion consistency. It softens hair and adds some slip while styling. It does not offer any hold – and I think this was my main problem with this product. If you use this, you will likely need to layer a product with hold over it to have lasting style. I would use this as a curl cream/leave in conditioner.
The other problem is how moisturizing this is. My hair hates moisture, and this styler is all about moisture. It contains a couple of oils, shea butter, fatty alcohols, and glycerin.
In addition to all the moisturizing ingredients, it has several polyquats to condition, help block humidity and dryness, and provide some hold. The problem with polyquats is they can build up on certain hair types and weigh down fine or low porosity hair. My hair can sometimes handle a polyquat or 2, but not 4. This product left my hair feeling heavy and like it was loaded with product. I could feel a film on my hair after touching my hair.
So I cannot recommend the All-in-One for those with hair like mine that struggles with too much moisture, but I can recommend this for those who have damaged or dry hair as a leave in/curl cream under gel. I would not recommend using this as a single styler.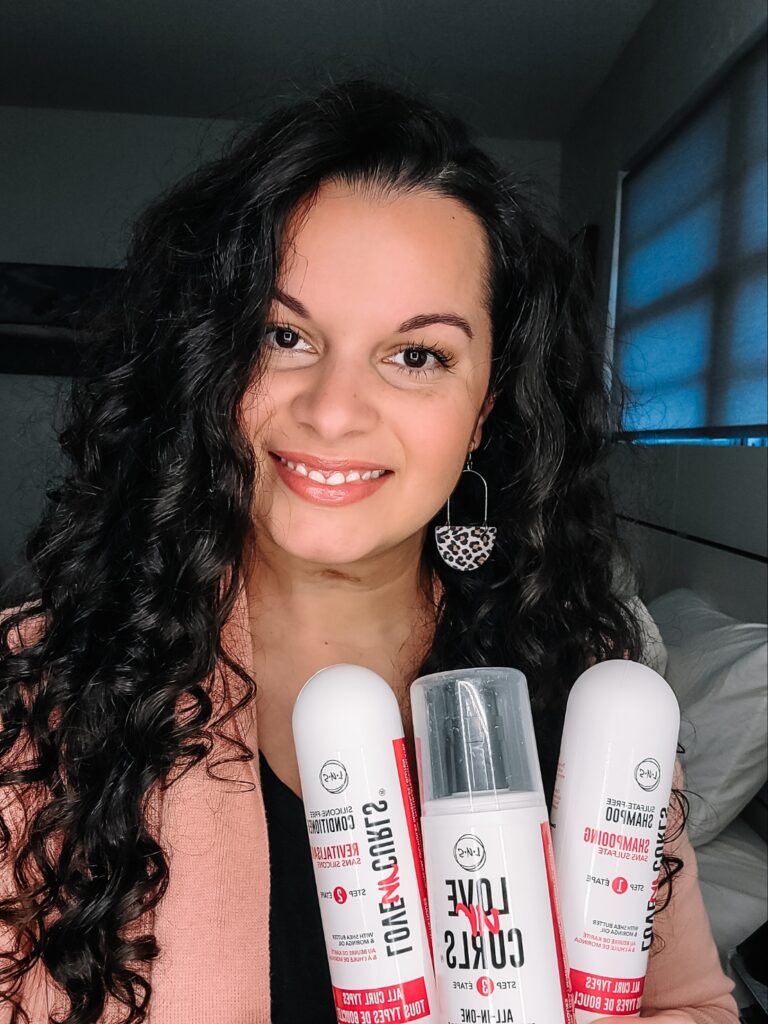 Irish Sea Moss Gel
The Irish Sea Moss Gel is their latest launch and I am so glad they finally added a styling product with hold. This gel enhances curls, provides a flexible and breathable hold, and supports long term hair health.
This gel is unique in that it contains Irish sea moss which holds 50 times its weight in water, making it very hydrating. It also contains a natural silicone alternative made from a blend of passion fruit, acai, and rice bran oil so it should work well to reduce frizz, add shine, and soften hair.
It's a clear runny gel that spreads very easily. It has a light scent just like their other fragranced products. It was very easy to work with.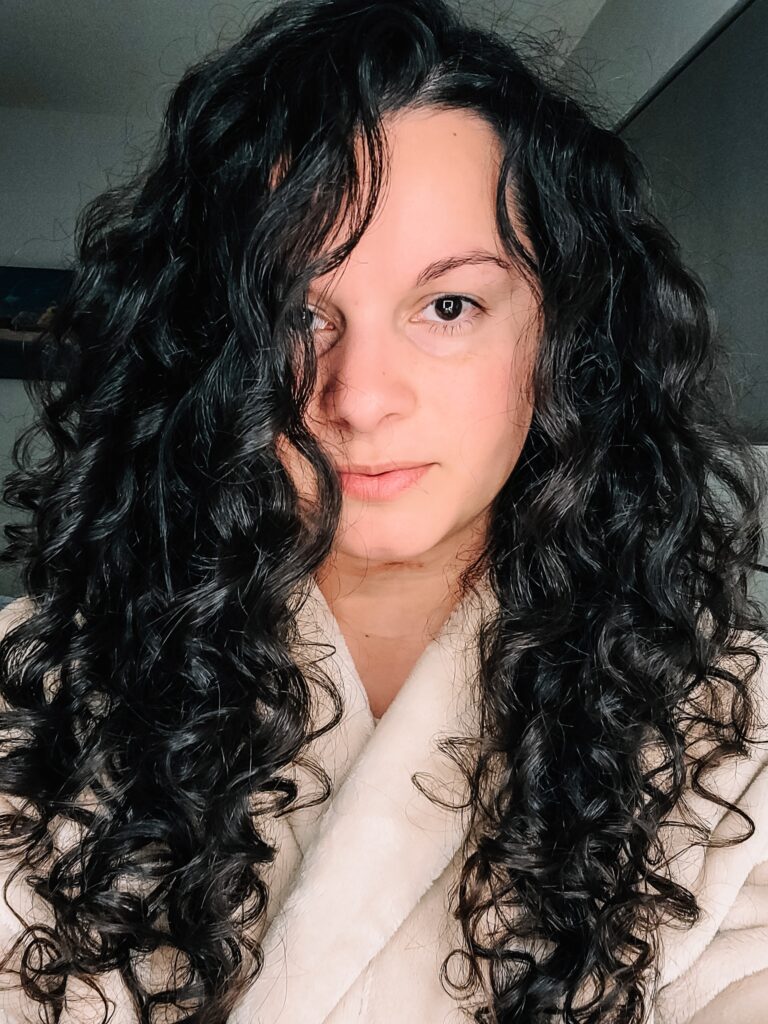 I saw so many rave reviews on this gel and I was worried it might also be too moisturizing for my hair. But that wasn't exactly the case. This gel did make my curls defined, shiny, and soft. I just had to make sure to use a very small amount or they would not last very long.
Much like the All-in-One styler, this is too moisturizing and heavy for my hair to use on a regular basis, although it's not as moisturizing as the All-in-One. It has great slip like their other products so it's very easy to style with. My hair got that seaweed feeling as I applied this gel.
The results right after styling looked and felt great. You can see in the pic above how my hair looked a few minutes after styling, and below you can see how it looked the next morning. It was a bit flatter and I could feel it getting greasy in the crown area, but still defined and holding.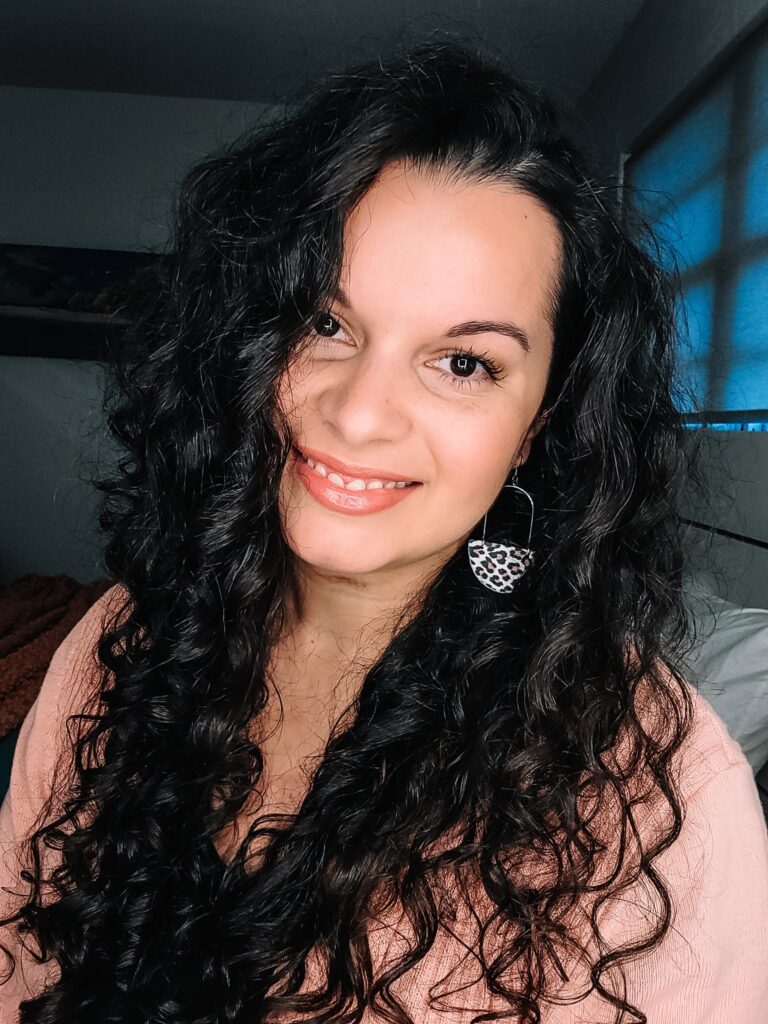 This was after trialing different amounts of product. If I used too much my hair would be too soft and fall flat within hours, and have a little bit of that filmy feeling. I have to use a dime-sized amount or less, and of course on soaking wet hair. I also can't layer anything under it.
Based on how it felt and left my hair, I can say that it definitely is one of those gels that leaves your hair soft instead of crunchy. It did a great job defining my hair as I had lots of defined ringlets, they simply didn't last because of the amount of moisture.
So while I don't think this would be a great choice for my hair on a regular basis, this gel would probably work well for those with dry, damaged, coarse, and possibly low porosity hair.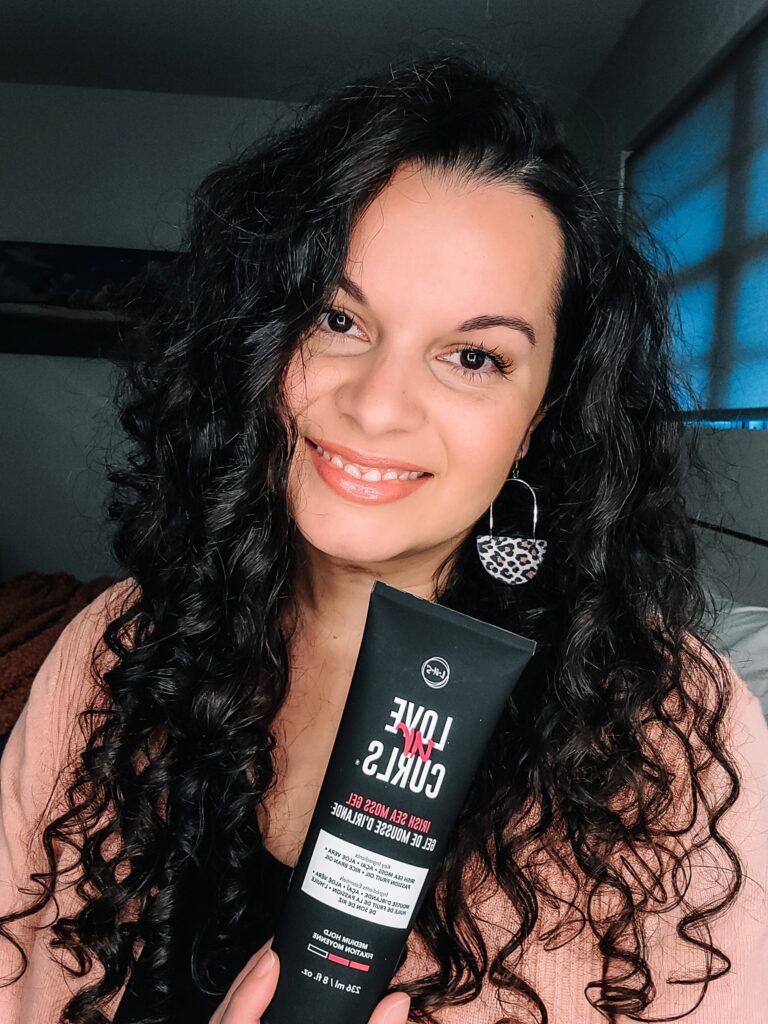 LUS Love Ur Curls Routine
I didn't do a demo of my routine using these products, but I'll outline the steps below:
Cleanse with the Sulfate-Free Shampoo
Condition with the Silicone-Free Conditioner. I use a dime to nickel sized amount from the neck down only. I detangle quickly and rinse it out right away.
Flip my head over and apply half a dime size amount of the Irish Sea Moss gel to the ends. I Rake it through form the ears down. Then I scrunch in another hald a dime sized amount gel. I scrunch all the way to the root area. I use any leftover gel in my hands to glaze over the sides where I tend to frizz.
Microplop with my Tee-Owel hair towel until it's not dripping.
Wait 10 minutes then diffuse until dry.
Watch my video review below.
Final Thoughts on LUS Hair Products
While overall this line of curly hair products didn't work well for my hair, I can tell it would be a good option for other hair types.
These products do a good job of moisturizing dry hair, smoothing damaged hair, and blocking out humidity and other weather elements. They're pretty concentrated so I think they are a good value.
If you have hair that struggles with dryness, has lots of damage, needs help smoothing down frizz and roughness, and doesn't struggle with buildup and over conditioning, then you won't be disappointed by this line.
If you want to give the LUS Love Ur Curls hair products a try, use my coupon code HOLISTICENCHILADA10 to save!
Please do me a favor and share this post to social media, as it helps me grow my audience and spread the word about our curly hair movement! And remember to subscribe to my YouTube Channel for more curly hair tips and product recommendations. Thanks!
---
If you want help with embracing your naturally wavy or curly hair, you can join my FREE email course and download my FREE pdf guide, THE QUICK START GUIDE TO MASTERING YOUR CURLS, full of everything you need to know to get started and bring out your beautiful waves and curls.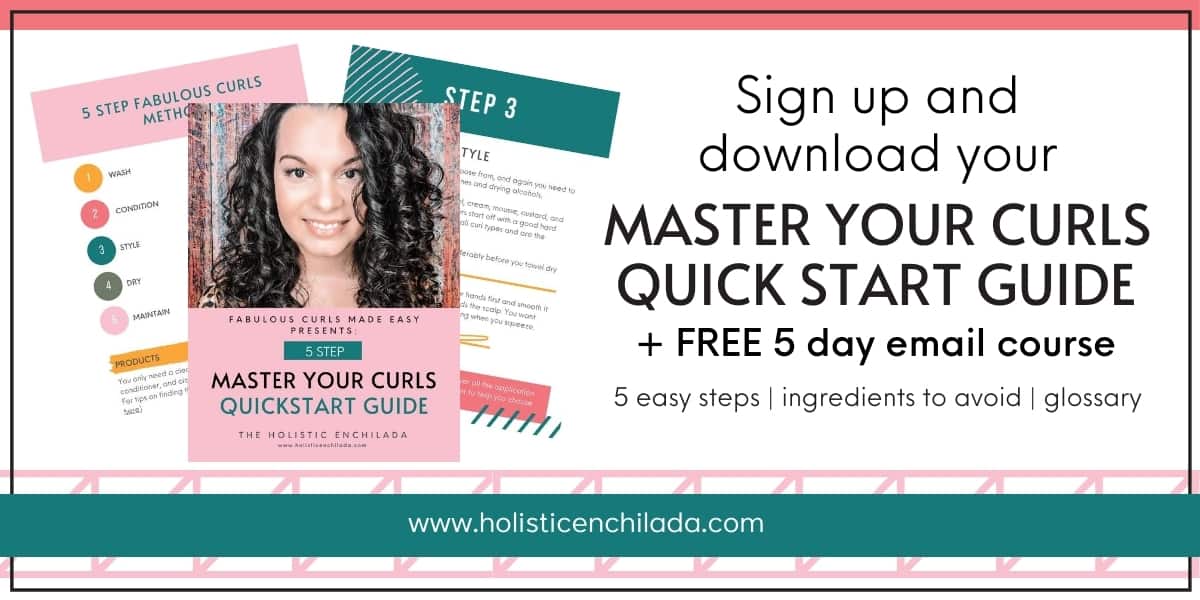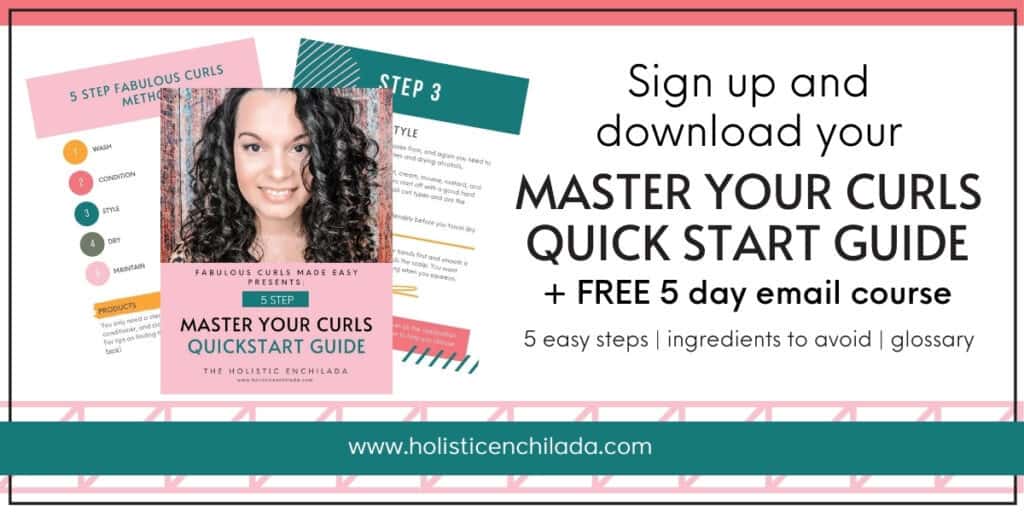 Want To Remember This? Save LUS Hair Products Review – Love Ur Curls To Your Favorite Pinterest Board!