This post may contain affiliate links. Please read our disclosure policy for more details.
Switching over to green beauty can get pretty expensive, and having to shop mostly online is tricky for those with reactive skin types. You can check out my post on affordable green beauty brands to see my favorite budget-friendly beauty brands and products.
Aside from purchasing affordable products and brands, samples are a great way to try new products without shelling out the big bucks. Here is a roundup of the best sampling programs for green beauty.
The Detox Market is a huge green beauty shop that has a sampling program which costs only $7.99 plus shipping. For that price, you choose 4 products to try. Most of the products on the website can be sampled, with the exception of fragrances and supplements.
I have used this once so far, and plan to use it again. For my first run, I ordered 2 Innersense products (I Create Lift and Sweet Spirit Leave In), Briogeo Scalp Revival shampoo, and Leahlani Bless Balm. You can see in the picture below how the samples are packaged and get an idea of the size. For the hair products, I got 1-2 uses out of each sample. The balm, on the other hand, could last weeks because you need so little of it.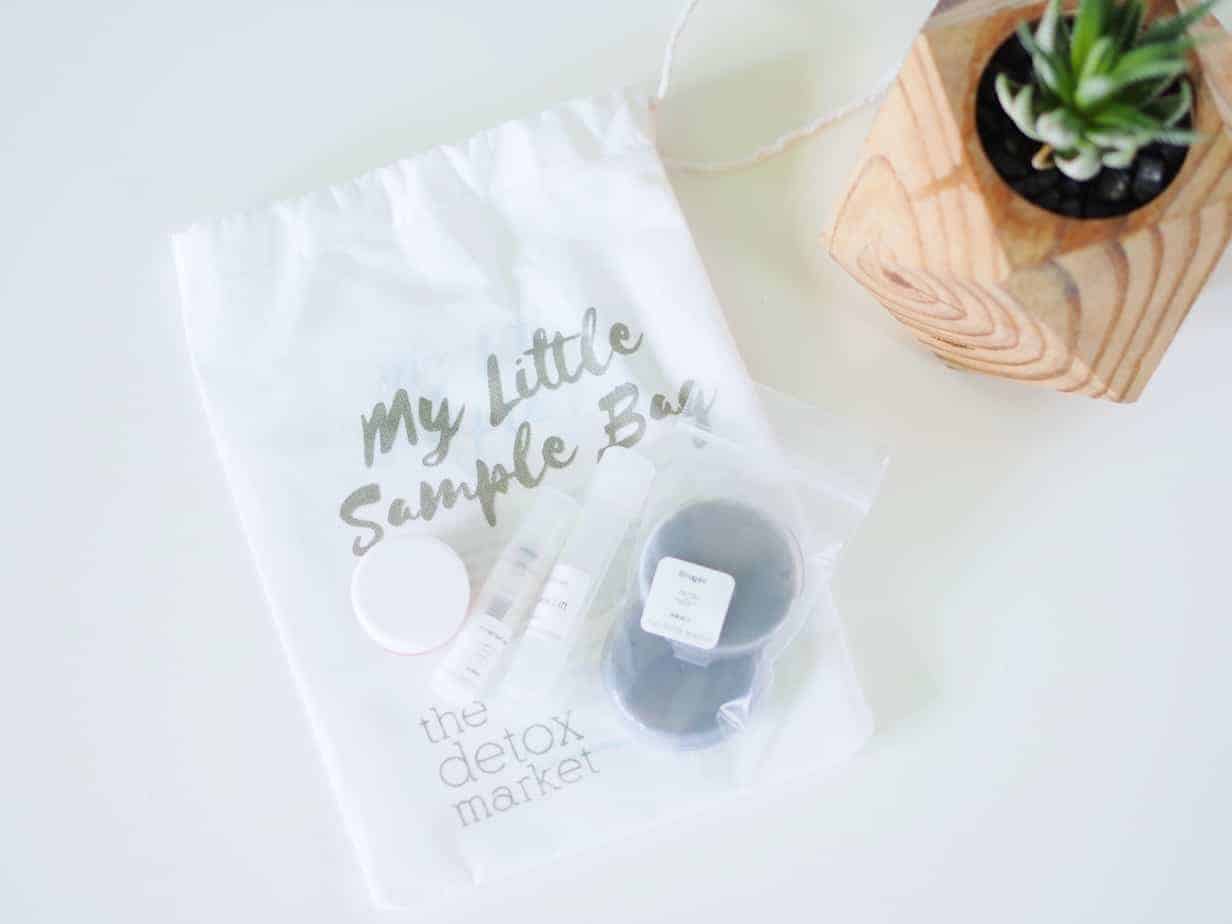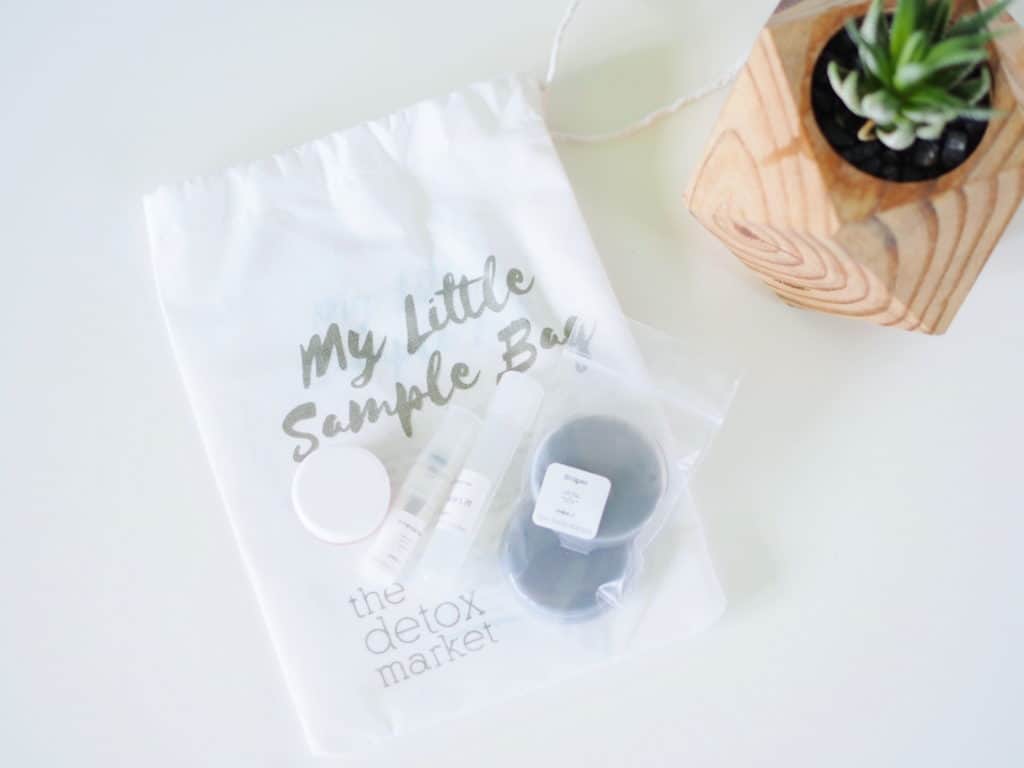 Integrity Botanicals is an online green beauty store that offers 3 free samples and you get to pick from a huge selection of the products they carry. They have pretty good deals too, along with free shipping over $50 which is the lowest minimum I've seen for free shipping.
Credo Beauty is another green beauty store I love to shop at. They also offer 3 free samples with any order. You get to pick 3 from the limited options they give you so it is not as customizable as The Detox Market, but it is still a great way to try new products if you already have things you need to order from there.
This is my absolute favorite brand of hair care, and their new body care products are so nice. They offer deluxe samples for $3 and other trial size kits around $40. You can use the code HE15 and get 15% off your order.
This is my favorite makeup brand, and they also have a sampling program. For $15, you can create a kit which includes 2 types of foundation, concealer, setting powder, bronzer, and cream bronzer. They also have a creme sampling kit for $25, which includes 6 products in different shades so you can find the right one.
The Petit Vour monthly subscription is another amazing way to sample new products. Their subscription curates cruelty-free and clean beauty products for only $18 a month! Below you can see the box for 2 different months. I also love that they give you rewards ($$$) for reviewing and purchasing through their online store.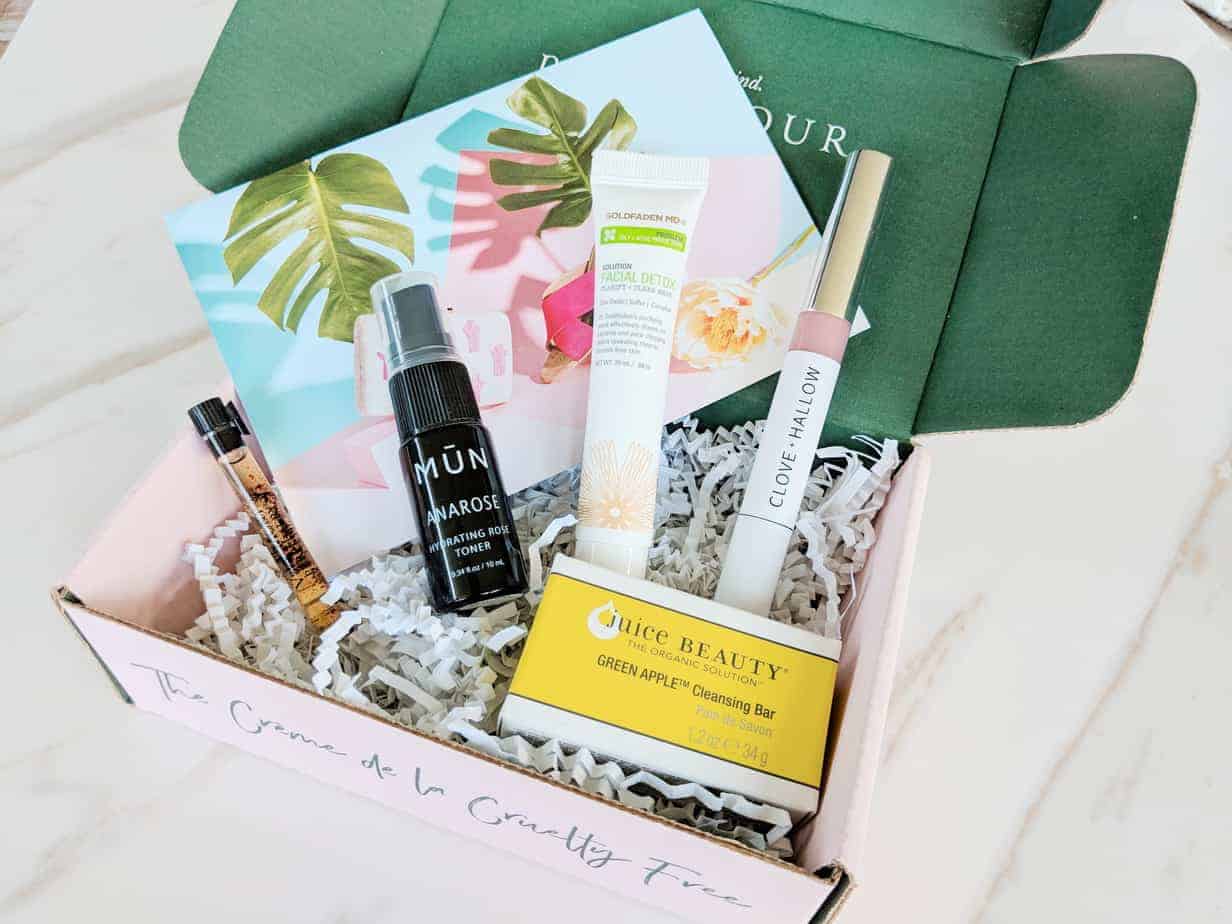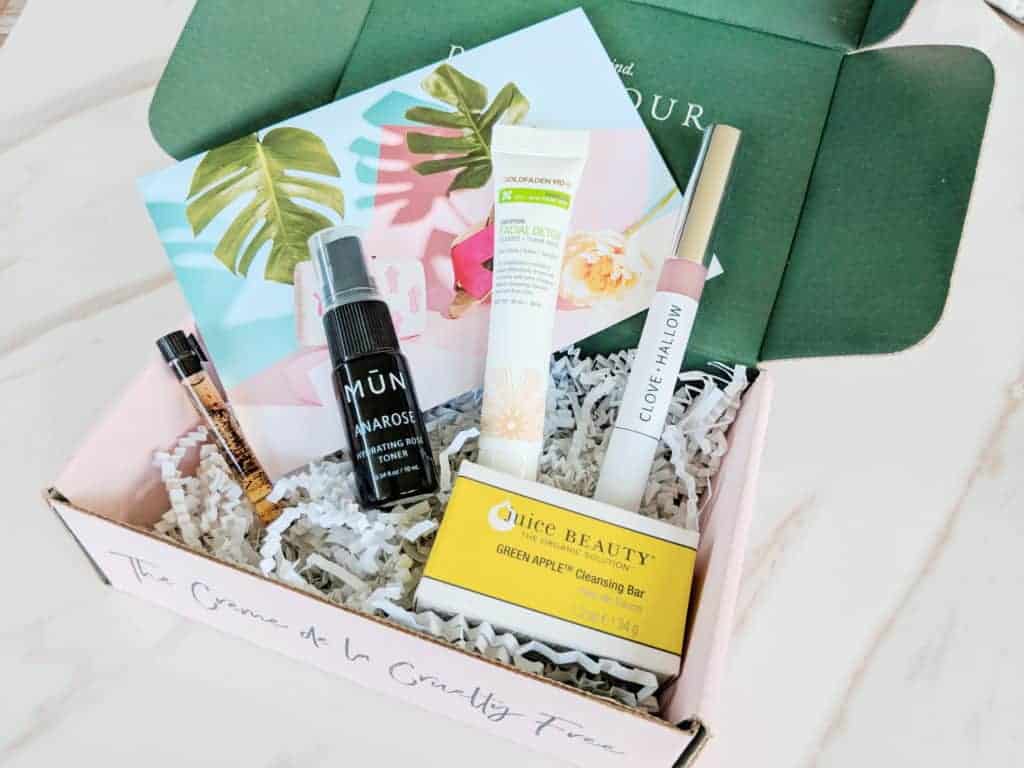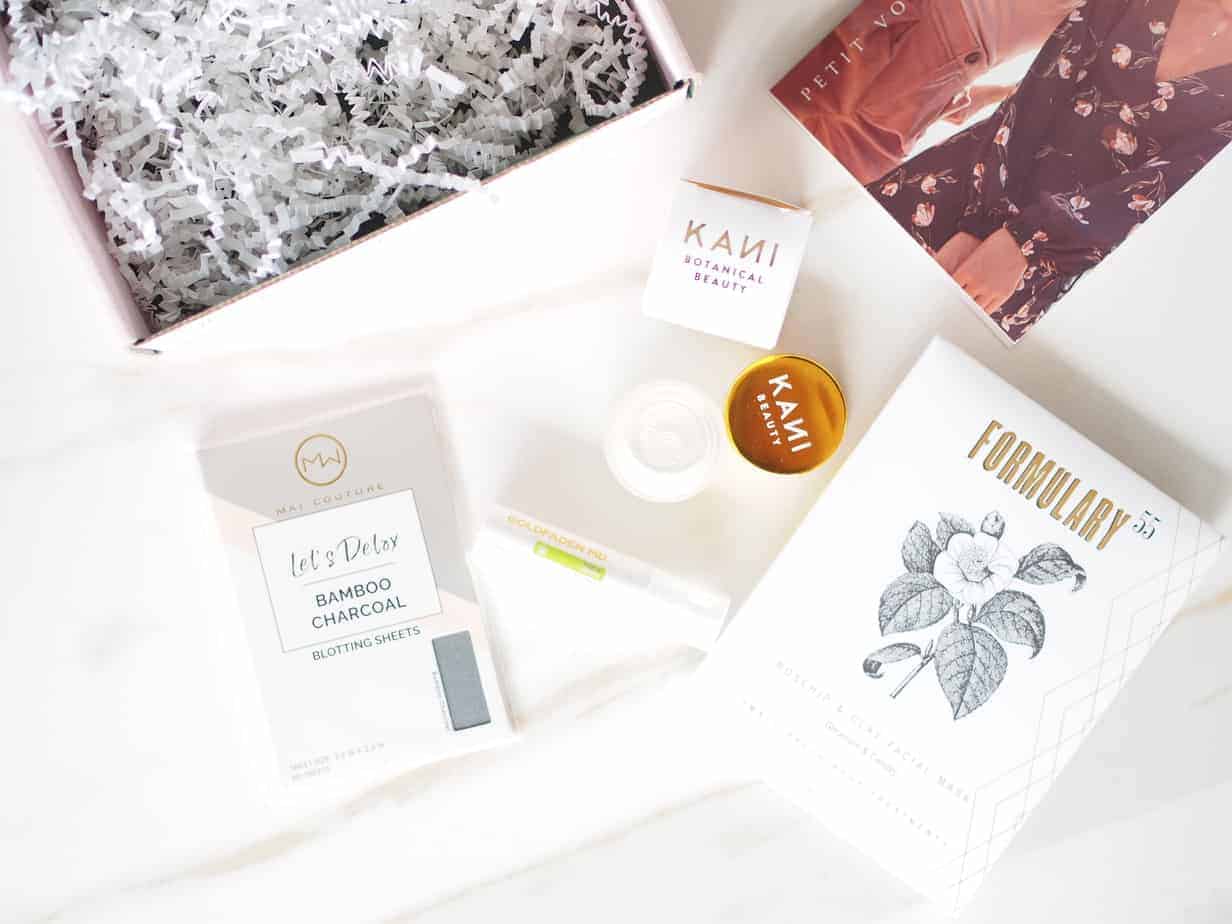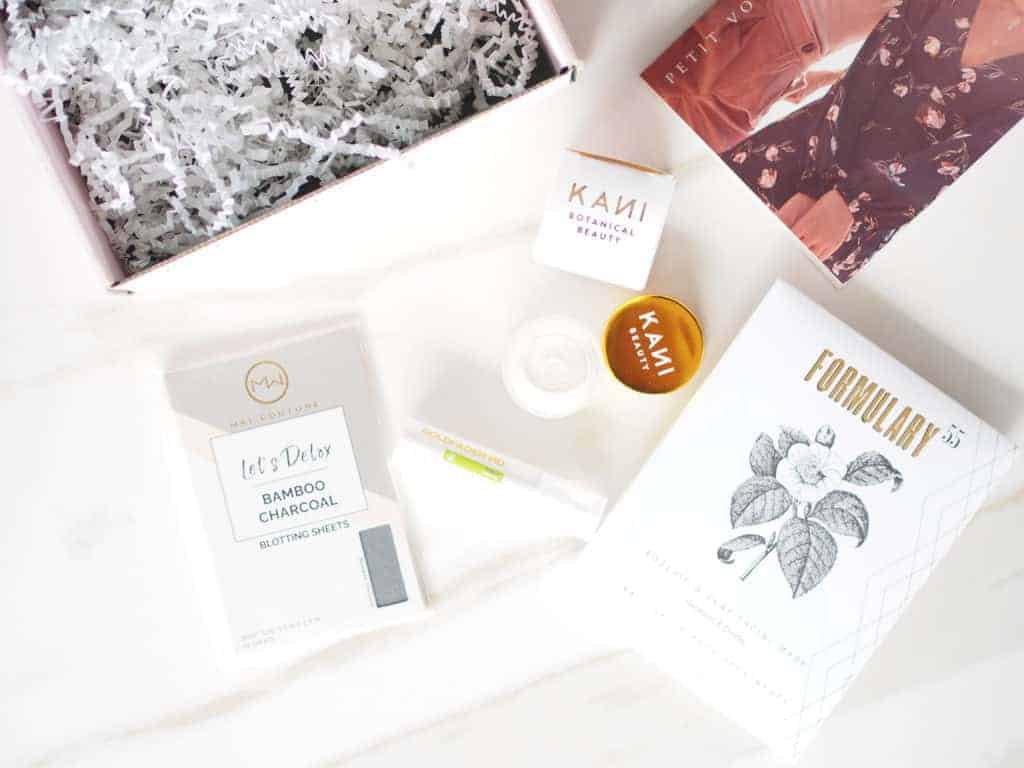 As for the products I tried in my Detox Market sample order, here are my thoughts.
I absolutely LOVED the Briogeo Scalp Revival shampoo. I have chronic, dry, flaky, itchy scalp and this stuff made my scalp feel better. It had a slight tingling refreshing sensation, along with this the exfoliation it provided. I really liked the light minty sweet scent, and it had good lather. My hair had much less itchiness and flaking after using it only one time. I went ahead and bought the Scalp Revival serum, deep conditioner, and dry shampoo from them.
Innersense Sweet Spirit Leave In & I Create Lift
These products were ok for my hair. I like that they're very concentrated, so you only need a little, and they had a nice, light scent. The leave in simply did not add enough moisture to my hair. I felt like I kept spraying it in and still couldn't get my hair to soften up and clump like it usually does with other conditioners. The I Create Lift gave me a little hold but I did not notice a difference in volume. I know these products work great for many others so I guess they are just not compatible with my hair.
I ordered this sample because of all the rave reviews, especially about its scent, on social media. The balm is a nice texture. It melts right away and leaves my skin feeling smooth and moisturized all day. I did not really care for the scent at first, but over time it grew on me to the point where I really like it now. I'm definitely ordering the full size and possibly more Leahlani products.